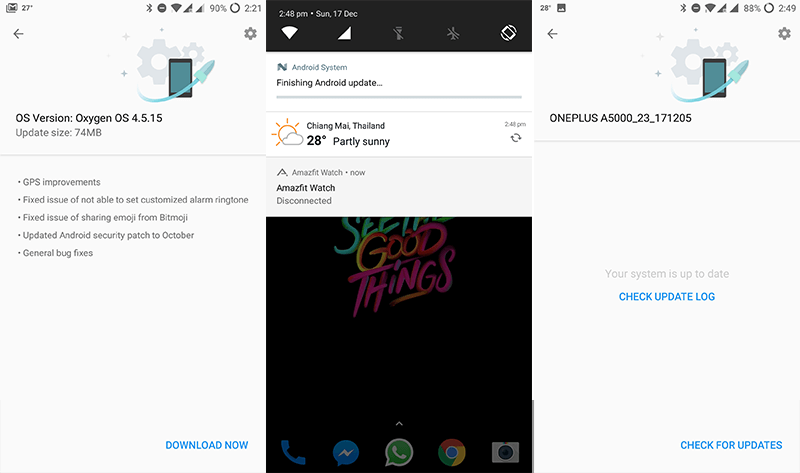 The December 2017 – Oxygen OS 4.5.15 update hits the OnePlus 5 with some minor improvements as well as the October Android Security patch. Why we're not seeing the November Patch? I don't know…
The update is small being only 74MB in size, so it's a quick download and installs. I've listed the updates included in the OnePlus 5 – Oxygen OS 4.5.15 OTA patch below…
Improved GPS
Fixed Bugs

Unable to customise alarm
Unable to share emoji from Bitmoji
General bug fixes (no specifics)

Android October Security Patch
OnePlus 5: Oxygen OS 4.5.15 – Update Process
The total time for the update took around 3-4 minutes. You'll see the loading bar at the bottom with the OnePlus logo at the top in front of a starry background.
After this loading bar reaches 100% the OnePlus 5 will reboot which takes another couple of minutes. You then get another notification that Android is finishing off the updates before confirmation that the update has been successful… about 20 seconds later.
I had no issues with the OP5 during the update and it's been running smoothly since.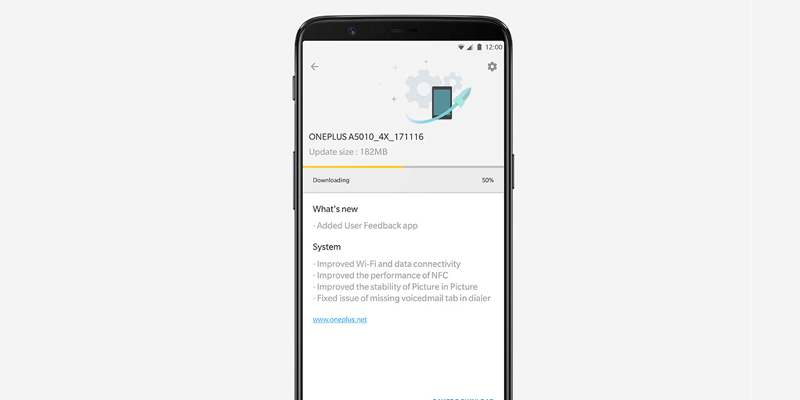 OnePlus 5 & 5T- Android Oreo 8.1 Update
Currently, the OnePlus development team are still working on the Beta Testing Stage of their Android Oreo 8.1 OTA update. Good news is that they are now onto the second phase, Oxygen Open Beta 2, which was made available to download on the 15/12/17.
Both the OnePlus 5/5T and the OnePlus 3/3T have been confirmed to be getting the Android 8.1 update and the likely-hood is that this will be released in early 2018.
If you don't mind the odd bug… or stranger things… happening on your smartphone, then you can go ahead and download the Open Beta 2 using the link above.
Did the update install okay for you? Let me know in the comment below…