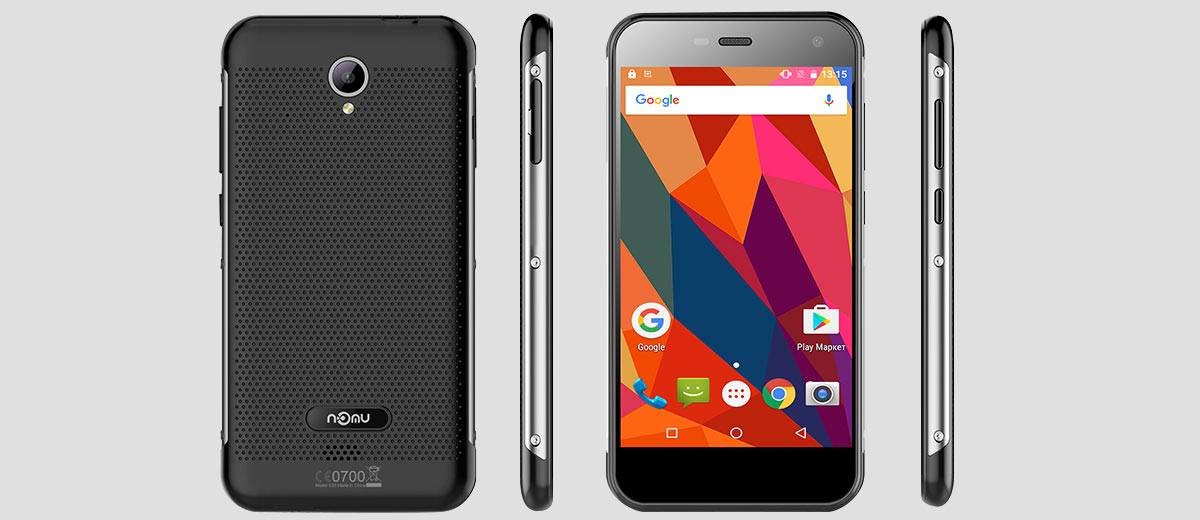 Nomu are the 'new kids on the block' when it comes to super-tough Android Smartphones
If Nomu doesn't want to become 'just another smartphone manufacturer', relegated to obscurity in 6 months, they better have something special up their sleeve. Well, it turns out they do, the clever techs at Nomu have done what's best in a crowded market and have chosen their Android smartphone niche, Super-tough waterproof Android Smartphones!
Check out our Top 10 – Tough & Rugged Smartphones that'll Survive the Apocalypse!
[column size=one_half position=first]
Having spent the last few weeks using the Nomu S20 it's clear that they know what they're doing in terms of hardware. There are some cons, but overall it's well-made smartphone that you can use in almost any situation worry free.
Even if you aren't the type of person that likes to take their smartphone on wet'n'wild adventures I can see the appeal of just having a phone that has super grip and can survive constantly falling off the sofa.
[/column]
[column size=one_half position=last ]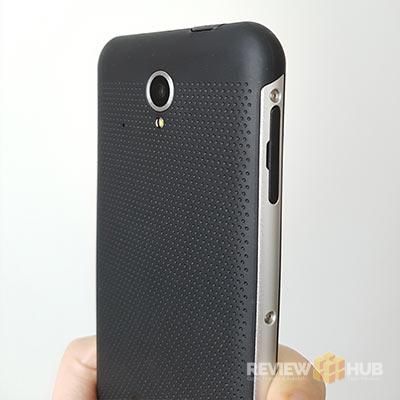 [/column]
The S20 is Nomu's middle of the pack option that still keeps the tough exterior and IP68 waterproof rating but has the exterior of a normal smartphone and doesn't way tonnes. We'll get into the full tech specs later but as far as looks go, you'd be hard pressed to recognise the S20 as a tough rugged phone at all… which is a good thing!
Feel indestructible from only… UK : £109 | EU : €125 | US : $139
[column size=one_half position=first ]
What we love

Drop + Dust Protection
Close to stock Android
Corning Gorilla Glass 4
32GB of Fast Samsung Storage
Excellent Grip
Sound Quality, Bass + Max Volume
[/column]
[column size=one_half position=last ]
Could be better

Android 6.0
Screen needs calibrating
Cold White Balance
No notification LED
[/column]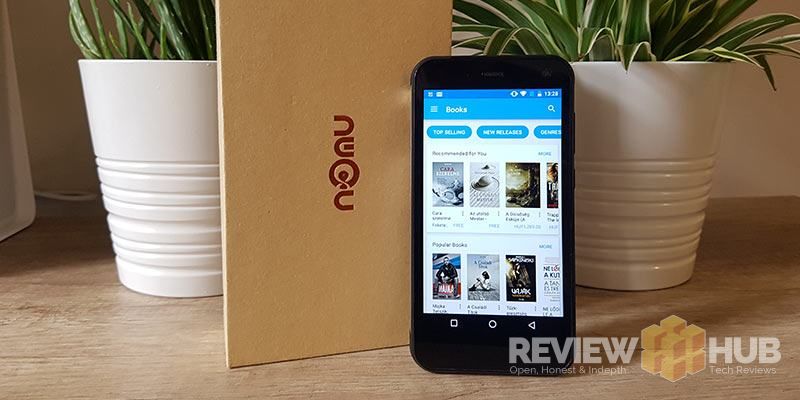 Display
The Nomu S20 comes with a Sharp IGZO 5″ 1280×720 resolution screen that gives it a PPI of 294. The screen definitely doesn't have the wow factor in terms of black levels or colour reproduction but does perform well in bright conditions thanks to the high luminance.
The screen on the Nomu S20 won't be winning any awards for quality but compromises have to be made when you're creating a phone that comes 1.5m drop-proof as standard. But I wouldn't be a decent writer if I didn't mention that the Nomu S20 scores weakly on both black levels and colour accuracy.
This isn't a deal-breaker though as the screen is still perfectly usable, it just doesn't reach the quality or have the allure of better-made smartphone screens.
At least Nomu have opted for Gorilla Glass 4 in the Nomu S20 which will protect the screen from scratches as well as drops. There's also a pre-applied screen protector for extra protection. Together the screen protector will help to diffuse the force from drops so that the Gorilla Glass 4 can more easily resist the impact and not crack.
Scroll down to see the Nomu S20 Water & Drop tests.
[column size=one_half position=first ]
For navigation, the Nomu S20 uses on-screen buttons only and the functions are swappable via the settings. Touch sensitivity is flawless and the S20 recognises up to 5 fingers on the screen at once.
When it comes to white balance the S20 leans heavily towards a blue hue and the colour accuracy is way off. You can go some of the way to fixing the out-of-the-box settings by adjusting the colours using the inbuilt MiraVision software.
[/column]
[column size=one_half position=last ]
The Nomu S20 screen comes drop-tested to 1.5 metres
[/column]
Overall, the screen responds well to touch, has an average resolution and leans towards a blue / cold white balance. Pretty mediocre so far, but we haven't got to the Nomu S20's best features yet.
Screen Tech Specs: SHARP IGZO 5″ Screen,  1280×720, 294 PPI, 2.5D, Gorilla Glass 4, Blue White Balance, 5-point Multi-touch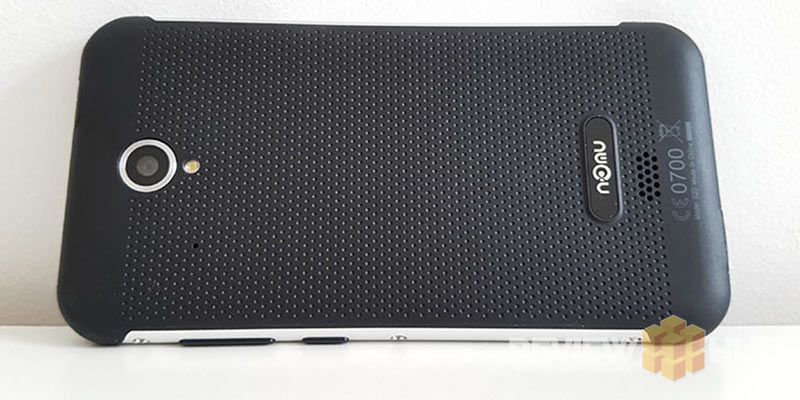 Design & Build-Quality
The design of the Nomu S20, when compared to the S10 & S20, definitely has a higher level of refinement. The metal sides, when combined with the textured soft touch (super grip) plastic, let you know this device means business.
Down each side of the device are the titanium alloy strips that feature three torx screws on each side. This encasement of military grade materials allows the phone to survive water, dust, drops and temperatures between -20 & 55 Degrees Celsius.
[column size=one_half position=first ]
In your hand the S20 feels well balanced, you can easily reach the volume rocker & power button on the right hand side with one thumb and still hold the phone securely thanks to the textured rear. The Nomu S20 feels like it already has the perfect case fitted right out of the box.
[/column]
[column size=one_half position=last ]
…Well-built, Waterproof, Textured & Drop-tested…
[/column]
Trying to twist, bend and apply pressure to the device has no effect and produces no worrying creaks either. The rear speaker on the S20 is waterproof and the rest of the ports are covered by large plastic ports which need to be pushed firmly into place. The waterproofing on the phone does rely on your ability to make sure the ports are sealed, so the weak point is you!
In terms of dust and dirt protection, you're covered here as well. One area that could build up with dirt is the speaker grill on the back of the device. I wouldn't worry though, as you can just run it under the tap.
Colours available: All Black & Black with Silver Frame
Nomu S20 Drop & Water Tests

This is the bit you've been waiting for, think… The DROP AND WATER TESTS!
Want to win the Nomu S20 in our free competition? Make sure to follow on Facebook & Twitter as I'll be giving one away for free in our monthly competition.
[column size=one_half position=first ]
[/column]
[column size=one_half position=last ]
[/column]
So the Nomu S20 survived the water and drop testing. How does it hold up in terms of smartphone performance?
On the inside, the Nomu S20 is packing a low-mid range MediaTek CPU that performed smoothly during my UX and game testing. The week I spent with the Nomu S20 was free of any major slow downs or stutters.
[column size=one_half position=first ]
Mobile Gaming performance was also smooth thanks to the Nomu S20 only having a 1280×720 screen resolution. Although it's worth mentioning that the S20 did struggle with the more 3D graphically intensive games such as N.O.V.A 3 and stuttered during the cut scenes.
The Mali-T720 is a low-end mobile graphic option from Arm that aims to be super power efficient.
Boosting the older MediaTek processors performance is the Samsung Branded Storage & RAM that is used in the S20. You can see this reflected in the benchmark results below.
[/column]
[column size=one_half position=last ]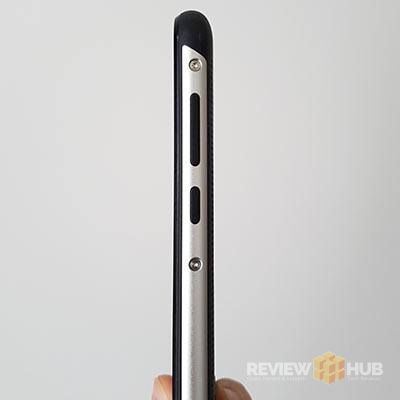 [/column]
CPU: MediaTek MT6735 1.44GHz Quad-core
GPU: Mali-T720 600MHz Dual-Core
RAM: 3GB
Storage: 32GB Samsung Storage (read speed: 203MB/s , write speed: 75MB/s)
Expandable: 32GB MicroSD (Takes 2nd SIM slot)
[column size=one_half position=first ]
AnTuTu Benchmark V

The UMi Super scored well with: 39184
3D – 4186
UX – 16230
CPU – 13618
RAM – 5150
[/column]
[column size=one_half position=last ]
Geekbench Score:
Single Core Performance: 644
Multi-Core Performance: 1826
[/column]

Software
Apart from a few baked in extras, like custom screenshot software, the Nomu S20 runs a very clean version of Android 6.0. It's a little disappointing to not see the Nomu S20 running Android 7.0 as it's been out a while now but Android 6 is still receiving security updates from Google.
[column size=one_half position=first ]
Straight out of the box, the S20 already has the Google Search bar already built into the Nomu Launcher leaving you feeling very much like you're using a Nexus device.
I'm really impressed with how clean Nomu have left their Android experience as newcomers to the market usually include at least a few bloatware options.
[/column]
[column size=one_half position=last ]
Nomu has happily left the S20 bloatware free
[/column]
Finally, I ran the most popular mobile Anti-Virus Apps to check the Nomu S20 for any malicious bloatware and all the tests came up clean.
Full Virus Scan: AVG (Clean) / Avast (Clean) / ESET Deep Scan (Clean) /  CM Security (Clean) / Malware Bytes (Clean)
Other features include: Not Rooted, MiraVision, Screen Cast, Sound Enhancement, Turbo download (4G + WiFi), SIM Management.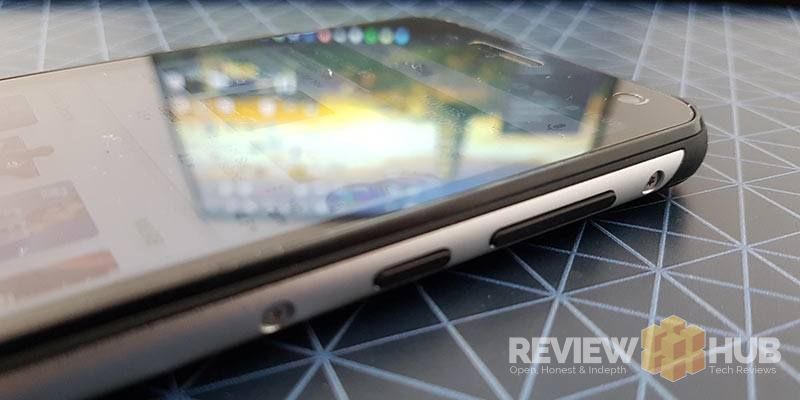 Storage
Internally the Nomu S20 performs well with 32GB's of fairly fast Samsung memory. After the installation of Android 6.0 and the phone drivers you're left with 24.82GB's of usable storage. You can then expand this by up to 32GB's with a micro-SD card although you will have to sacrifice the dual-SIM functionality.
Read speed: 203MB/s
Write speed: 75MB/s
Speaker Quality
The speaker on the Nomu S20 is fantastic for a budget phone. Not only is it waterproof but it's got enough bass for you to enjoy movie trailers easily and is easily loud enough to play your favourite music to a whole room.
[column size=one_half position=first ]
It's rare we find anything but treble heavy awful speakers on budget phones so it's great to see Nomu bucking the trend with NXP SmartPA Module in their loudspeaker. When the phone is flat, this does muffle the speaker somewhat but the position is great for when you are holding the phone.
Making Calls (internal ear & mic quality)
The call quality on the Nomu S20 was clear and stable for both the internal micr0phone and internal speaker. To tested we called and received a call from a Samsung Galaxy S7. The loudspeaker also works well for video calling on Whatsapp and Skype.
[/column]
[column size=one_half position=last ]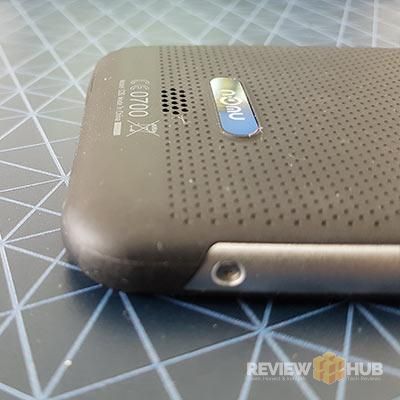 [/column]
So overall the Nomu scores excellently in the sound department.
Battery Life
Inside the Nomu S20 is a fairly hefty 3000mAh battery that also comes with pump-express fast charging. The charger uses 1.67amps to charge the phone faster than the typical 1amp charger. Full mobile quick charge usually uses around 2 amps and this showed during tested where it was a little slower in charging.
During the testing of the Nomu S20, the battery lasted for a full day when used for web browsing and video using a mix of 4G and WiFi.
The phone comes with software optimisations built in to help save battery as well should you need the extra on time.
Camera
The S20 has the Sony IMX219 lens on the rear which takes photos at 8MP and then interpolates to 13MP to give the final resolution. The camera app is quick to open and lens pretty quick to focus.
For daytime photography, I thought the IMX219 did an okay job picking out detail and colours accurately. It struggled with any sort of dynamic range shot but the HDR functionality did help in most situations.
[column size=one_half position=first ]
The camera is usually an afterthought on rugged phones with all the attention being placed on making it as tough as possible. Not the case with the Nomu S20 which matches the performance of similarly priced phone today.
You can see the full album of test photos for the Nomu S20 here.

Camera Features: HDR, Panorama, Time lapse, EIS, Anti-shake, Face detection, White Balance, Scene mode, Picture in picture mode, Beauty Mode, Gesture snap, Smile snap, Panorama, Live filters (9 modes)
[/column]
[column size=one_half position=last ]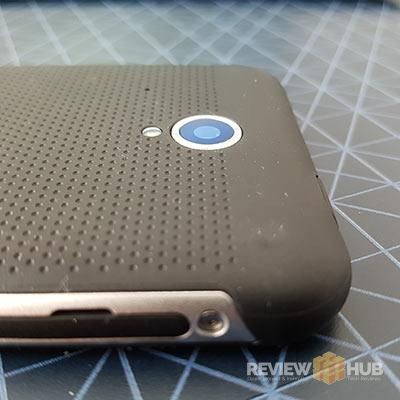 [/column]
[column size=one_half position=first ]
Back Camera:
Sony IMX219
13MP IP
5 Element Lens
PDAF Auto-focus
[/column]
[column size=one_half position=last ]
Front Camera:
5MP
3 Element Lens
Selfie Indicator
[/column]
Connectivity
It's great to see both 2.4 & 5GHz WiFi included in the S20. We also see Glonass GPS capability which will help in tracking.
Nomu advertises the phone as a global model and it doesn't disappoint offering full UK coverage as well as 4G bands 8 & 40 for overseas.
Checking the WiFi max speed set the Nomu S20 max download speed at 54Mbps and the upload at 12Mbps. The upload is likely capable of more but it limited by my speeds. My download speed tops out at around 120Mbps so we know that 54Mbps is the limitation of the phone.
WiFi Antenna reception isn't as strong as I'd like to see. When moving one room away from the router (only a partition wall away) the signal dropped to around half.
Ookla WiFi Speed Test:
Download: 54Mbps
Upload: 12+Mbps
Frequencies Supported: GSM (2G) 850 / 900 / 1800 / 1900MHz, WCDMA (3G) 1900 / 2100MHz, LTE FTE (4G) 800(B20) / 900(8) / 1800(B3) / 2100(B1) / 2600MHz(B7), TDD-LTE:2300(B40)
3G: YES
4G: YES
Full UK Coverage: YES
Bluetooth: 4.0 BLE
GPS: GPS, A-GPS, GLONASS
Sensors: Accelerometer, Light sensor, Proximity Sensor ***
USB OTG: YES
USB Type: micro-USB
SIM support:  Dual Standby
WiFi: 2.4GHz + 5GHz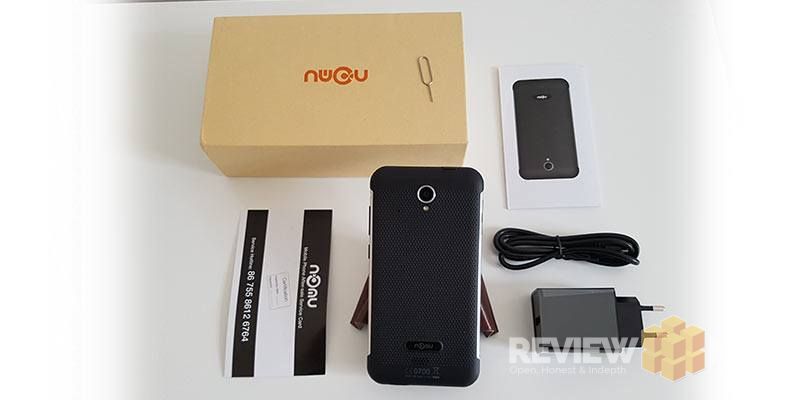 What's in the Box?
Inside the Nomu S20 box you get an: Instruction Manual, SIM Pin, Micro-USB cable & a 2-pin 1.67amp fast charger. You also get a screen protector that is already applied to the phone.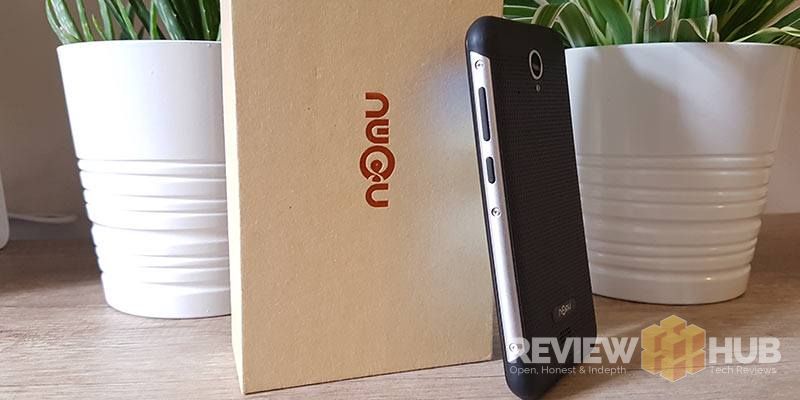 Final thoughts on the Nomu S20
There's Pros & Cons to the Nomu S20 but overall it offers a good package in terms of durability, bulk and performance.
The downsides are that it's lacking a notification LED and the display needs calibrating leaning heavily towards cold blue white balance.
The good news is that the Pros far outweigh the Cons. Having a phone with the tri-fold protection of waterproofing, drop-protection and extreme cold conditions is a big plus for anyone with an active job or lifestyle that needs the extra protection.
Do I recommend the Nomu S20?? Yes, if a rugged waterproof phone is on your wish-list then the Nomu should be a contender!

Grab yourself  carefree piece of smartphone tech for only.. UK : £129 | EU : €153 | US : $169
Scroll down to see the comments, ask your questions and let me know your thoughts on the newcomer to the market, Nomu.