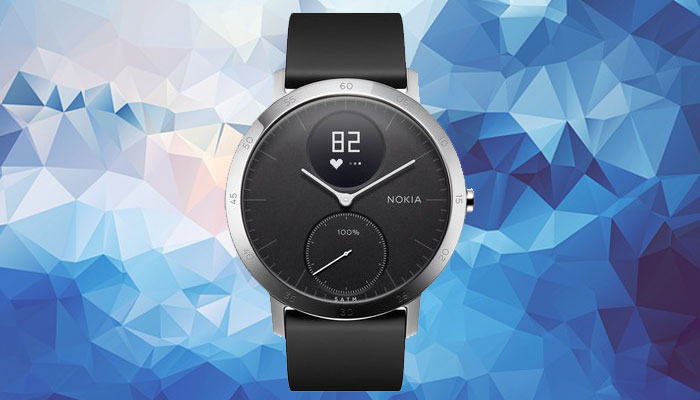 The Nokia Steel HR is a hybrid watch/smartband that's great for work or play!
Fancy a smart watch but don't think you'll use a lot of the redundant functionality? Need a smart band but want to wear something a little more stylish? The Nokia Steel HR is a great-looking watch that's smart, but not too smart!
Related: Latest Wearables Reviews
Wearable tech is a big deal at the moment. Most people in the office will have a smart device of some description strapped to their arm nowadays. But while the humble smart band is great value for money, even the best do look a little… well… like a bit of plastic strapped to your wrist.
The Good

Great design
Comprehensive companion app
Impressive battery life
The Bad

Basic notification integration
Potential connectivity issues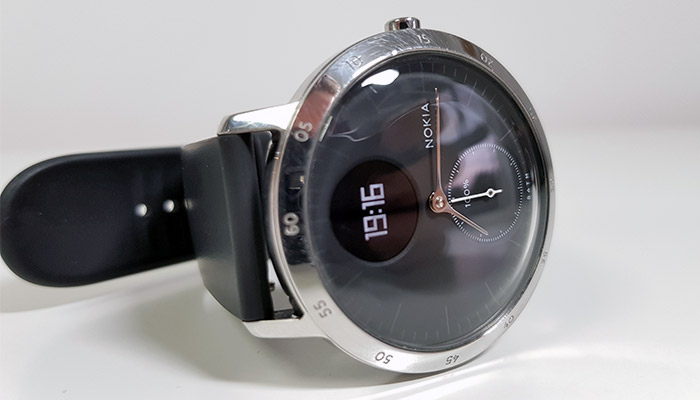 Design & Build Quality
The Nokia Steel HR is, by definition, a watch with smart functionality. At first glance, especially in the black version I'm reviewing, you may not even realise it's smart at all. Using a stylishly minimalist black and chrome palette, the watch face has hour and minute hands, a small, circular LCD screen and a bottom dial that is marked as '100%'.
The LCD screen is activated by a button at 3 o'clock which looks like a traditional watch crown. I'll go into detail on what information you can get on this screen later in the review. The bottom dial allows you to see how close you are to completing your daily step goal. The bonus here is that you don't need to activate the LCD screen.
The rear case of the watch is rounded, with the heart rate sensor in the centre. It's comfortable to wear all day, and night – if you want to use it to track your sleeping patterns too.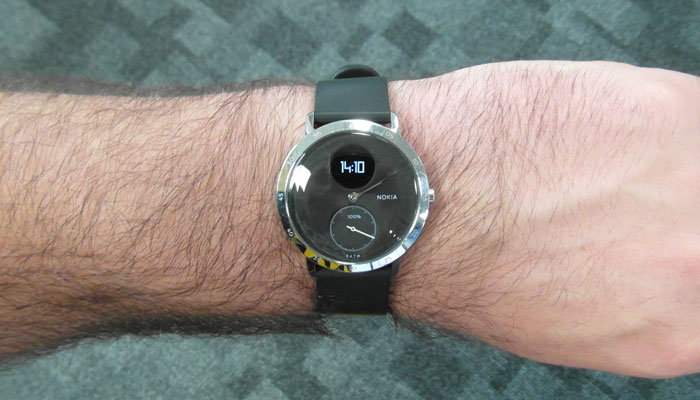 The Nokia Steel HR is available in 40mm or 36mm variants. I'm using the 40mm version, which is only available with a black face and chrome case. The 36mm option is more customisable, with choices of black or white face, and chrome or rose gold case. There are a variety of leather and silicone straps to choose from too, so you'll be able to mix and match to find the style that suits you best.
I have no concerns over the build quality of the Steel HR. It's clearly built using premium materials and there are no rough edges or gaps.
While there is no specific Ingress Protection/IPXX rating given, the Steel HR is water resistant up to a depth of 5 ATM (50m, 165 feet). It's definitely worth bearing in mind that this is not a ruggedised piece of kit, so treat it like you'd treat a good watch!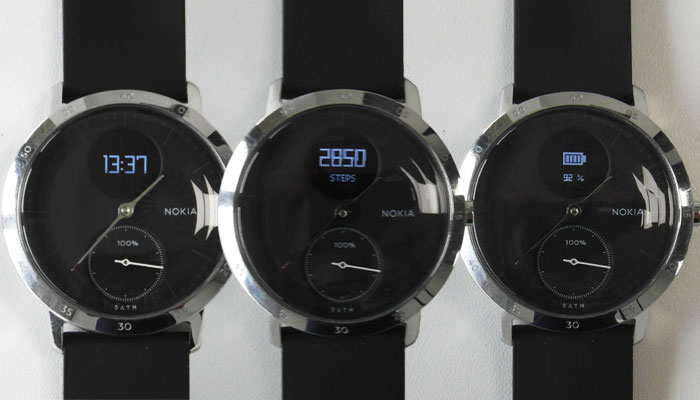 Display
The small OLED display used by the Steel HR is capable of displaying the below information.
Date
Digital Time
Steps
Heart Rate
Distance Travelled
Alarm Details
Battery Level
Calories
These items are displayed on clicking the crown button, and they cycle through. This can be customised so you can choose which information you want to see, and in what order.
The data itself is displayed in a bright, light blue on a black background. It's easy to see, even in sunlight, and stays visible long enough to read the data but turns off quick enough to keep the battery use minimal.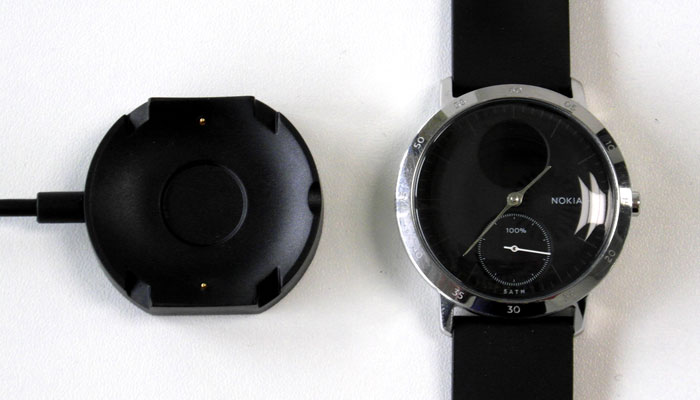 Notifications
The Nokia Steel HR's notification integration is, unfortunately, limited to calls, SMS and calendar. As the display is relatively small, the information passed in the notifications is rather minimal. You get an icon for phone/message/calendar, then the caller/sender/appointment name.
You'll still need to check your phone to find out if you have notifications on Whatsapp, Twitter, Facebook etc. Maybe not a huge issue for some, but given how rarely I receive an actual old-fashioned SMS message these days compared to the other messaging apps I think this is a pretty poor show.
I'd like Nokia to seriously consider enhancing the supported apps, and also allow for a preview of the message to be delivered to the Steel HR's screen like, for example, the infinitely cheaper Lenovo HX03W does.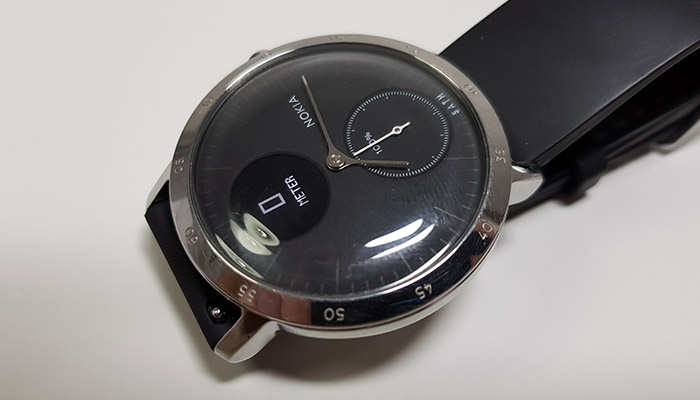 I did also find that I couldn't rely on the notifications being passed to the Steel HR. I found that my phone and the Steel HR regularly lost connection, meaning that it was pot luck whether the watch would actually tell me whether someone was trying to contact me.
I've tested this on both the Mi 6 and Redmi 5 Plus and have the same problem. While the MIUI operating system that these phones use does have some pretty extreme background process killing, I've put the Nokia Health Mate App onto every white list available and it still doesn't seem to resolve the issue.
I'm prepared to put this down to my own setup and don't expect it to be everyone's experience, but it does mean that I couldn't rely on the Steel HR for notifications/alarms as much as I'd like to…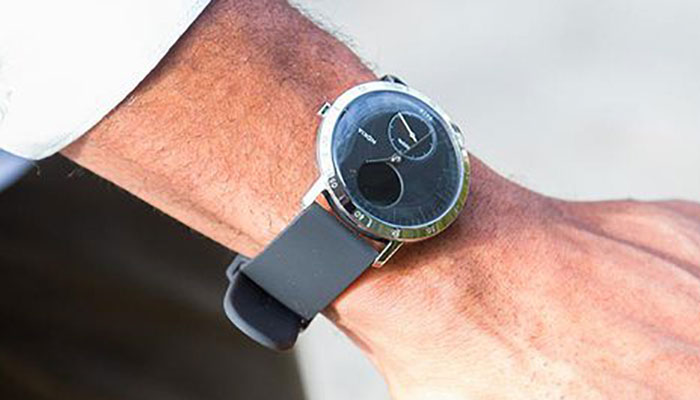 Companion App
This is where the Steel HR comes into its own. The Nokia Health Mate app is the best fitness tracker app I've used. It's well designed, full of information, and can plug into Nokia Health's whole suite of equipment from wi-fi enabled scales to their compact blood pressure monitor.
The main metrics in the Health Mate app are steps, heart rate and sleep. As is par for the course you can set a step goal, and you receive a congratulatory notification on the Steel HR if you reach this.
Heart rate and sleep are also logged in clear and informative graphs which you can click into to get more information or plot trends.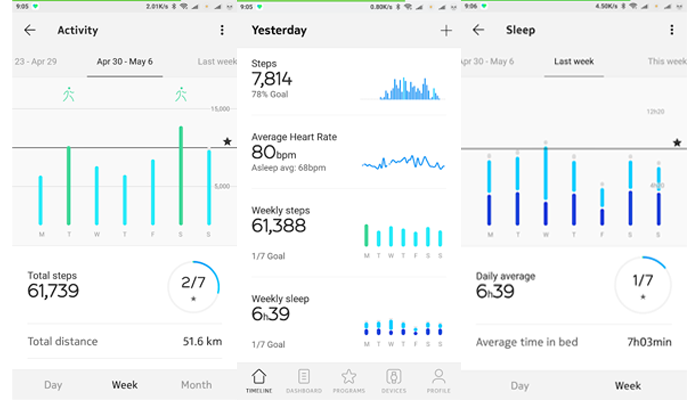 Nokia state that the Steel HR can accurately log walking, running and swimming. I'm more of a sinker than a swimmer, but can confirm that my walks and jogs were correctly logged. For anything else you can record the beginning and end of an activity with a long-press of the Steel HR's button. Then, via the Health Mate app you can designate the activity from a comprehensive list of 36 options… From badminton to zumba!
There are loads of other great features which I don't have space to go into in depth. The more interesting ones are listed below.
Customizable Dashboard – You can choose what information you want to see in your dashboard, from Steps, Sleep, Weight, Heart Rate, Blood Pressure or BMI.
Badges – you collect different badges as you progress. These can add a bit of fun, for example after my 3rd week I got the Bahamas badge, for walking 170km or the distance across the Bahamas!
Programs – There are a number of carefully curated programs available in the app. For example, an 8 week Sleep Improvement program which highlights elements such as 'Social Jet Lag' and device screen time, and offers hints and guidance to improve the sleep score.
Anything else?
The Nokia Steel HR charges when sat on a usb-powered cradle. It's quick to charge, and the battery life is great. When I first re-charged it, after 3 weeks of use, I was only down to 18%.
One of the reasons battery life is so good is the 'goal' dial on the watch which gives you an instant view on how close you are to completing your steps goal without the need to activate the display.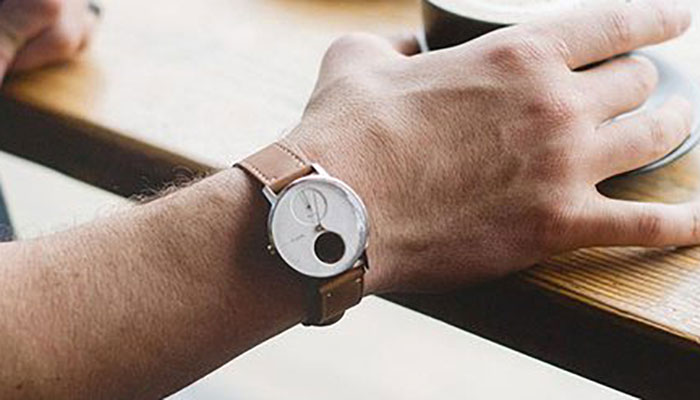 Final thoughts on the Nokia Steel HR Smartwatch
Make no bones about it, I love the Nokia Steel HR and would recommend it over any other smart band that I've used.
Not only does it look great, the battery life is amazing and the companion app is in itself more comprehensive and useful than any I've encountered.
I did have niggles with the notifications, both in terms of reliability and supported apps. The former I'm happy to consider as peculiar to my setup… But the latter is something that Nokia really needs to improve to broaden the appeal of the Steel HR.