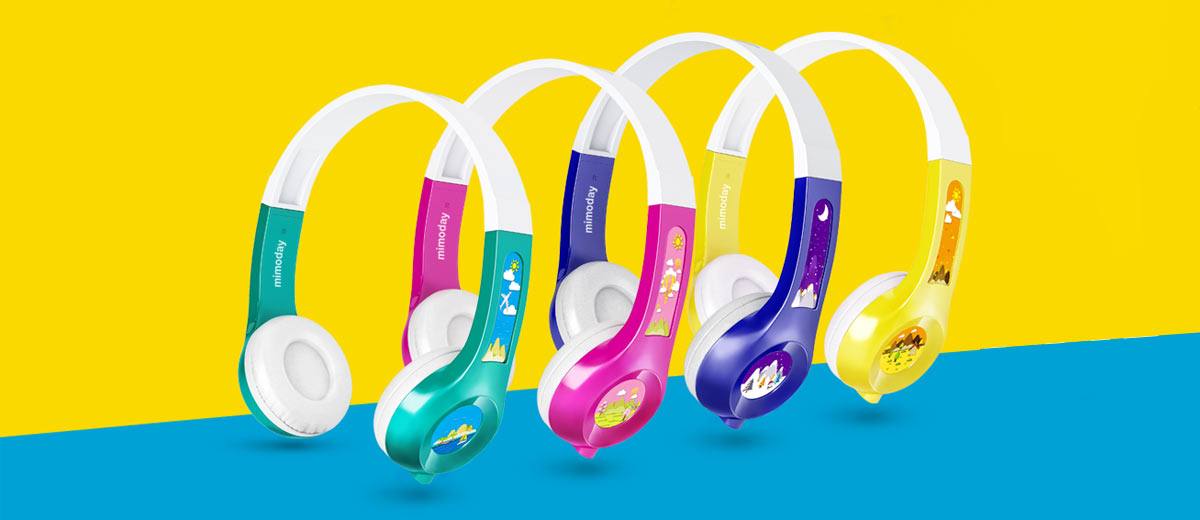 Mimoday are on a mission to create the perfect set of kids headphones!
With the huge way that tech is now impacting children, a new market is forming specifically for safer & more limited gadgets. The latest of these to hit the Review Hub doors is the Mimoday Kids Headphones which have been designed to be the perfect match for the new Amazon Kindle Fire Kids Edition tablet.
So what makes them kid-friendly? Aren't all headphones okay for kids?
[column size=one_half position=first ]
The Mimoday kid-friendly headphones have a few unique features up their sleeve that makes them more suitable for your child than say a pair of Dr Dre Beats.
The first unique feature is the addition of volume limitation. You don't want your kids complaining of tinnitus at school after your 4 year old has secretly binge listened to all 38 of your Iron Maiden albums… at max volume on your Dre Beats… and then social wealthfare comes knocking at your door…
But in all seriousness protecting your child's ears from overly loud noises during their developmental stages is very important. So the Mimoday headphones are limited to 85dB which they say is perfectly safe for children between 3 and 12 years old.
[/column]
[column size=one_half position=last ]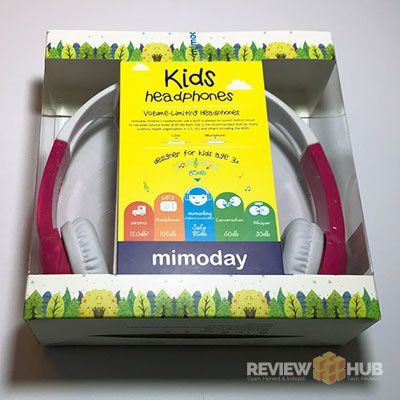 [/column]
The other kid-friendly features include durability, comfort, no battery and a detachable headphone cord. All of which I'll cover in this full Mimoday Kids Headphones review.
[column size=one_half position=first ]
Pro's
Volume Limited
Detachable Cord
Durable & Bendy
Lightweight & No battery
Simple One Button Control
FREE STICKERS!
[/column][column size=one_half position=last ]
Cons
[/column]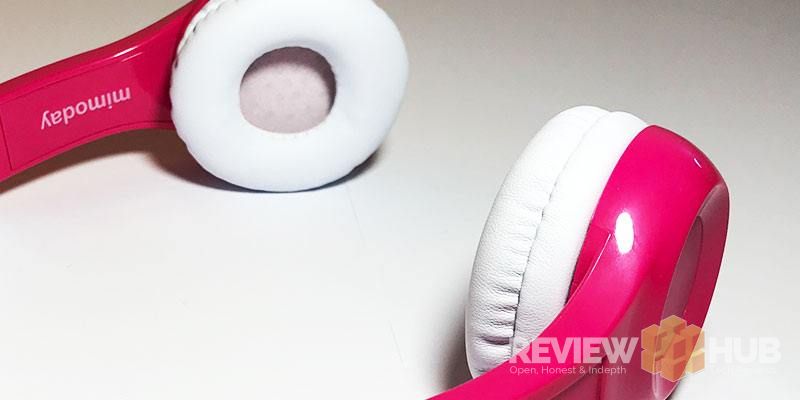 Design & Build Quality
Sold as a Kindle Fire Kids Edition compatible, the Mimoday Kids Headphones will actually work with any device that has a headphone (AUX) port.
They're very light, the ear cups (faux leather) design is very soft & comfortable and the headphones are also extremely bendy to help them survive the rigours of being owned by a small child. Looking closely at the headphones, the build quality is also good and there are no rough edges to be felt.
They're certainly not premium, but most kids don't even know what this word means anyway. They just care about all the stickers that are included in the box that let's you customise them.
The headphone wires feel durable and are flat to help avoid them tangling. The wire also detaches completely from the headphones to help make them safer for children.
Take a look at the headphones controls and you'll find that they've been simplified to one big button that is used for play, pause, next track & previous track. There's no volume button in sight as this is to be controlled on the device end.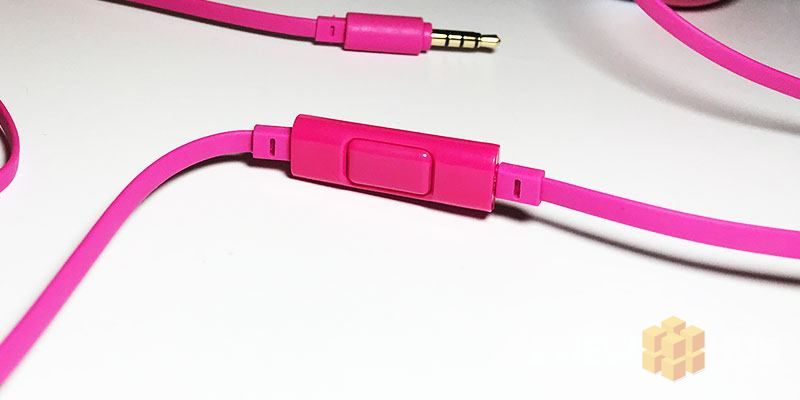 Sound Quality
From an adult perspective, the sound quality isn't the best. The bass is weak with the mid and highs feeling muddy. From a child's perspective… who cares, they've got stickers and they're colourful!
The best part is that you know the volume is capped at 85dB. No matter how high your child turns up the volume, you know it won't be getting any louder.
These headphones are cheap to buy so with most of the R&D going into making them child-friendly, the sound has suffered. They're for kids though, so it's no big deal.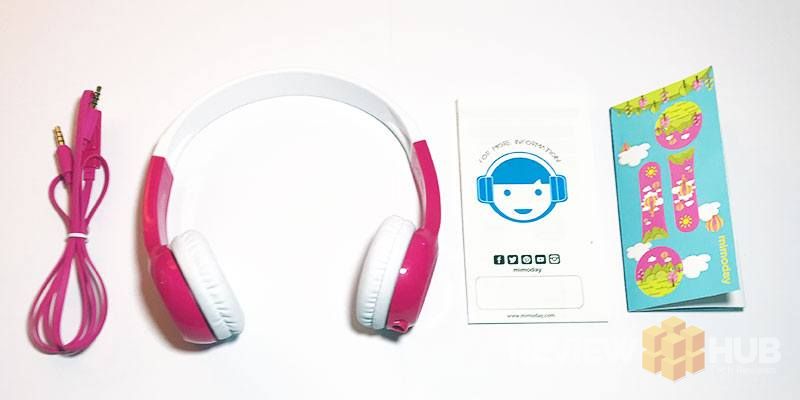 Mimoday Kids Headphones – The Verdict
Given the low price of the Mimoday Kids Headphones, they're totally worth the peace of mind you'll get from knowing your little one's ears are safe.
If your kids are a little older, then they might want a pair of headphones with better sound or a more grown up design, but for young ones the Mimoday Headphones are great.
They're light, durable and can easily survive the day-to-day assaults of toddlers. The sound quality is on the low-end, but this is to be expected given the price.
The removable cable, volume limitation, stickers & bendy-ness of these headphones all add up to make them Review Hub Recommended.
See this week's best Mimoday Headphone Deals…