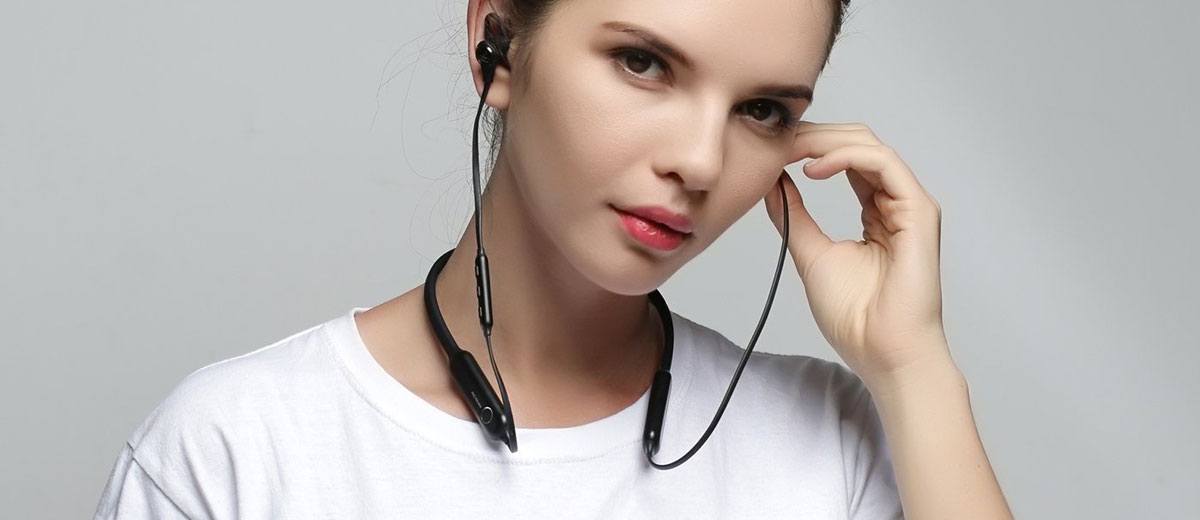 The Linner NC50 Headphones offer good noise cancellation in a sleek neckband style
While finding a well-balanced pair of headphones isn't difficult, finding a wireless pair that include Active Noise Cancellation (ANC) is. Too often manufacturers claim ANC but they don't do much more than muffle the surrounding noise.
While the active noise cancellation on the Linner NC50's isn't on par with the likes of Bose or more recently Sony, it doesn't have to be. Why? because the NC50's cost a quarter of the price of these competitors.
For this Linner NC50 Review, I've been using them as daily drivers for the last 6 weeks. Paying close attention to the Audio Quality, Comfort, Features and most importantly the Active Noise Cancellation ANC.
Update: 10 months on from my initial review of the NC50's, I'm impressed with how well the build quality & battery life has maintained itself. These are still my go-to co-working headphones thanks to the in-ear design and decent ANC.
So let's get to it, here's the full ears-on Linner NC50 ANC Headphones Weview.
This week's Linner NC50 headphone offers…

[column size=one_half position=first ]
Pro's
Premium Sleek Design
Impressive Bass!
Monitor (Quiet) Mode
Dual-Source Bluetooth
Active Noise Cancellation (ANC)
Excellent Battery Life
18 Month Warranty
[/column][column size=one_half position=last ]
Cons
Not For Active Sports
Mid-range lacks clarity
[/column]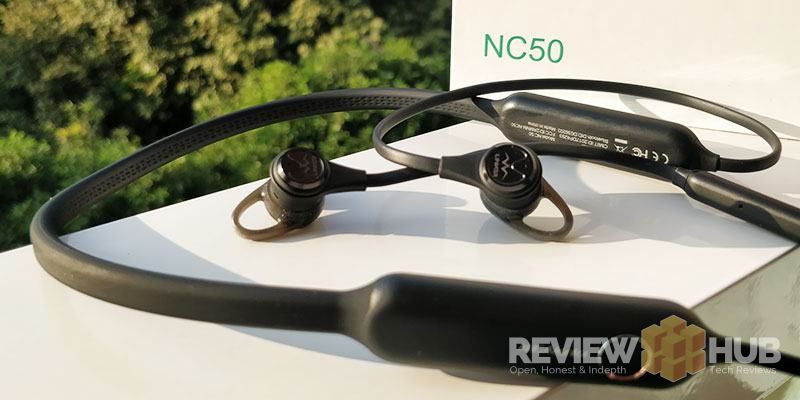 Design & Comfort
The Linner NC50 uses a neckband design where the battery and ANC components are hidden inside the neck. This means that the earbuds themselves are lightweight, comfortable and you can easily forget you're wearing it.
When you first pick up the headphones you'll notice they have a premium soft-touch plastic covering the band, similar to a fitness trackers strap. The band itself is super flexible and can be twisted, bent and curled up into a circle without causing any damage to headphones.
A neat design feature is that when not in use, the earbuds hang down and clasp together via inbuilt magnets.
The IPX4 rating means that they can handle light rain and sweat, and as such Linner has Advertised them as sports headphones. Taking them to the gym, I soon realised these aren't very sports friendly as the end of the neckband bounces off your collar bone when running.
Everyone has their own weird and wonderfully shaped ears, but for me, the small ear hooks and medium ear buds gave me a snug fit without exerting to much pressure. This lets me easily listen for around 5 hours before my ears need a break. Top points to Linner for comfort.
Overall, I'm a big fan of the Linner NC50's. They're design is premium and they're also comfortable to wear for extended periods. They're just not great for running.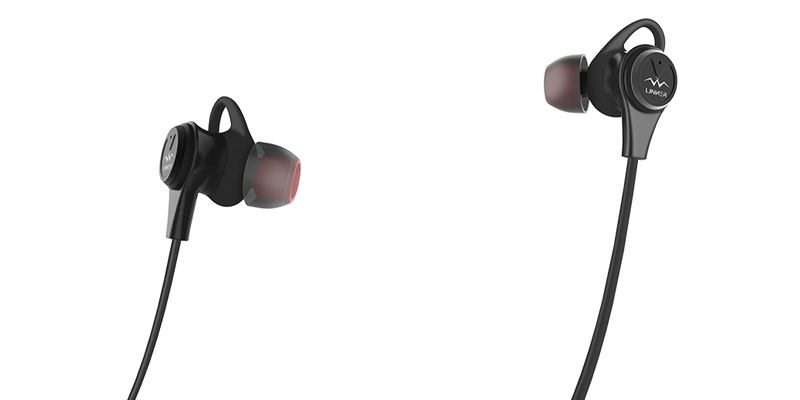 Audio Quality
Listening to a variety of high-quality FLAC files on the NC50's and you'll immediately notice two things. The first is that they're packing some serious BASS and the second is that they have an impressive max-volume.
Depending on your preferences, the high bass might be just what you're after! Pumping out those electronic tracks sounds awesome! Personally, I find the Bass a little strong which can muffle out the mids & highs at lower volume levels.
If you're a fan if classical music, you'll find the NC50's lack a richness and soundstage authenticity. This is mainly due to the bass-centric equalisation.
Overall though, the Linner NC50's offer decent sound reproduction throughout the lows, mids & highs. They just tend to muffle out more delicate tracks with the boomy bass.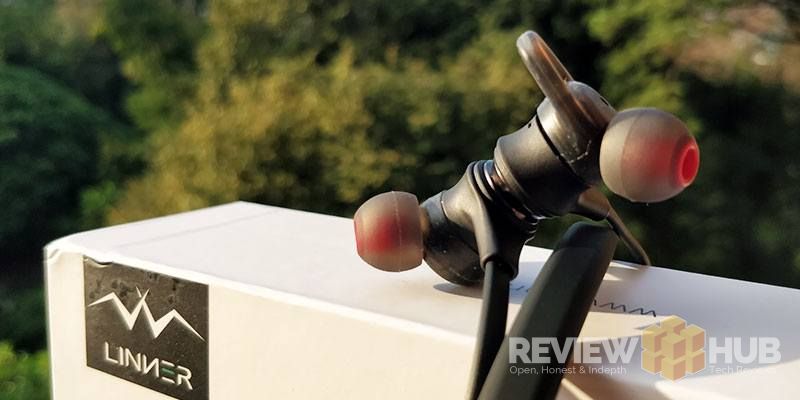 Noise Cancellation & Battery Life
The noise cancellation on the Linner NC50's is impressive, price considered! Often at this price range, it's more of a gimmick than a feature and only a small amount of noise will be filtered.
The NC50's do a good job of blocking out all the ambient noise in my apartment. The aircon sound melts away to nothing, the annoying rattling fridge can be heard no longer and it even manages to dull the passing aeroplanes to around half their normal volume.
The Active Noise Cancellation doesn't handle treble well with voices still making it through, but for the price, it's a really good effort at ANC. Don't expect complete silence, it's more a low volume effect.
Note: You can test the ANC effect on the Linner NC50's very easily by pressing the Monitor Mode buttons on and off.
Another useful features is Linner's Monitor Mode. Press the dedicated button and the headphones drop to 20% volume with ANC off. This is useful is your crossing a road, talking to a friend or just want to hear your surroundings without taking the earbuds out.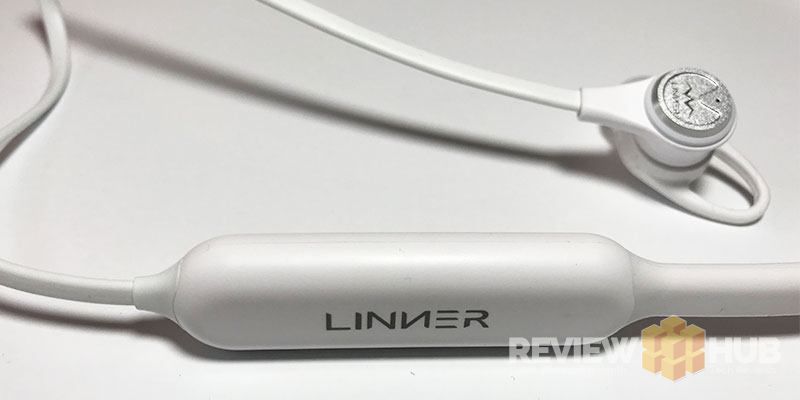 Build Quality
The build quality on the Linner NC50's is good but not perfect. You'll find some small moulding lines on the neckband and where the plastic control shell comes together  leaving a slightly rough edge. In your hands, they feel great but all the soft touch plastic does make them attract fluff and dust.
Update: 10 months on and my Linner NC50's still look as good as new. The build quality has held up well considering I use them on cross-trainer at the gym at least twice a week. The IPX rating really helps when you want to give them a rinse.
Overall, the build quality scored an 8/10. They look the part and it's not until you look really closely that you start to see slight imperfections.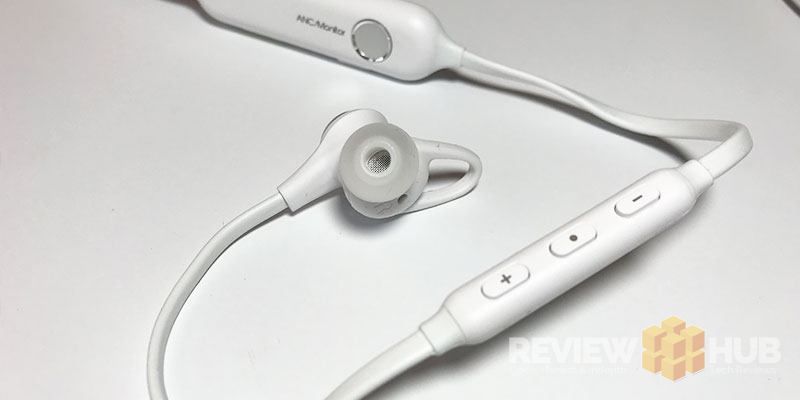 Battery Life & Connectivity
Press the Linner NC50's power button and you'll hear a lovely lady telling you 'power on' and then a battery life announcement of either is low, medium or high.
You'll get around 8 hours with the ANC on at medium volume. This extends to 10+ in normal mode but you'll be in ANC mode 90% of the time.
Bluetooth signal strength is average. With a wall between you and the source you'll get some crackle so they're best kept close by. The Bluetooth connection is reliable though and you can even connect to two sources at once.
Using my OnePlus 5, I could also see the current battery level indicated on my smartphone.
What's in the box?
The Linner NC50 headphones come in a premium white cardboard box with the headphones packed securely in a plastic mould tray.
Underneath you'll find a micro-USB to USB charging cable, soft carry case, spare ear tips / ear hooks, an 18 month warranty card and simple multi-language instructions.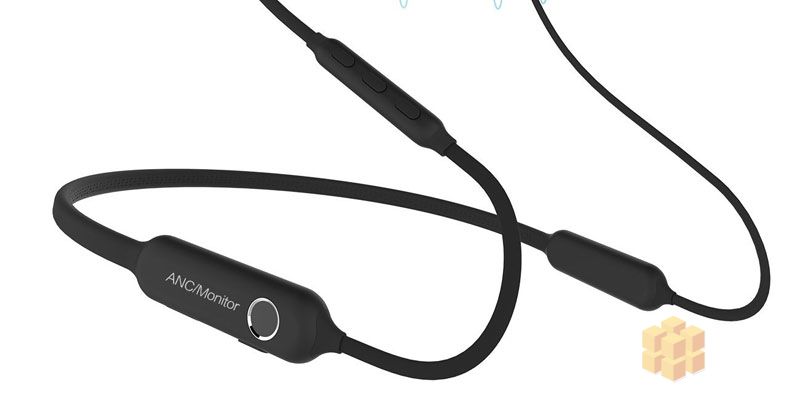 Linner NC50 – The Verdict
The Linner NC50's are well thought out, well put together and offer ANC at a price-point that's very tempting.
If you're looking for the active noise cancellation as a primary feature then we highly recommend the Linner NC50's. If you don't need the noise cancellation, then there's better value options available with the same audio quality.
Any questions, just comment below.
View the official Linner Amazon Store below…

Linner NC50 – Tech Specs
| | |
| --- | --- |
| Model | Linner NC50 Headphones |
| Colours | Black, White & Blue |
| Bluetooth | 4.1 (2 simultaneous connections) |
| IP Rating | IPX4 (Sweatproof) |
| Active Noise Cancellation | YES |
| Material | Soft Touch Plastic / Plastic |
| Size | Small, Medium, Large Included |
| Weight |  36g |
| Playback Time | 9 Hours ANC / 12 Hours Normal |
| Charge Time | 2 Hours |
| Hands-Free | YES |
| Battery Size | 400mAh (Lithium-ion) |