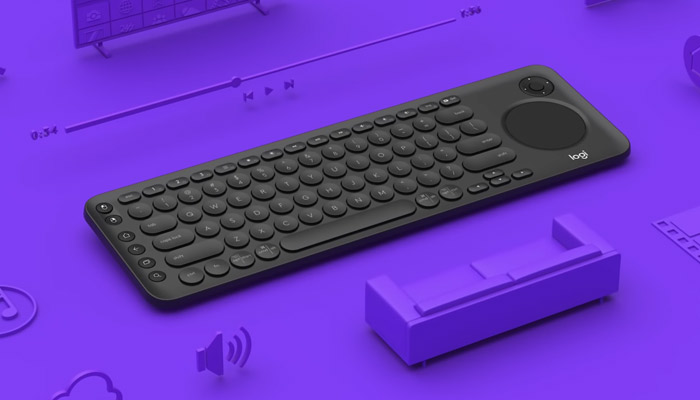 Is the Logitech K600 TV Keyboard the Perfect Smart TV Accessory? Let's find out

Having a northern British accent pretty much makes Amazon's Alexa, Siri & Google Assistant a big no-go. 'Alexa, play Better Call Sol on Netflix'… Sorry, there are no results for 'Feta wall soul'…
Apparently, accents 'north of the wall', are still on the voice recognition teams to-do list.
So heck, the next best thing is a decent TV keyboard, and as a faithful believer of epic TV Binge sessions, I'm all for enhancing my living room with a gadget or two.
So bring on the newly announced Logitech K600 TV Keyboard which amongst other things overhauls the very dated design of the K400, has a touch of the K380 but with some extra TV controls that you're gonna love!
To sum it up, erm, well here goes…
… The K600 is the love-child of the K380 & the K780 after a long week binge-watching all 10 seasons of SG1! …
AKA, it's a beautiful little keyboard that warms my cockles with its cute little round buttons and pokey little d-pad.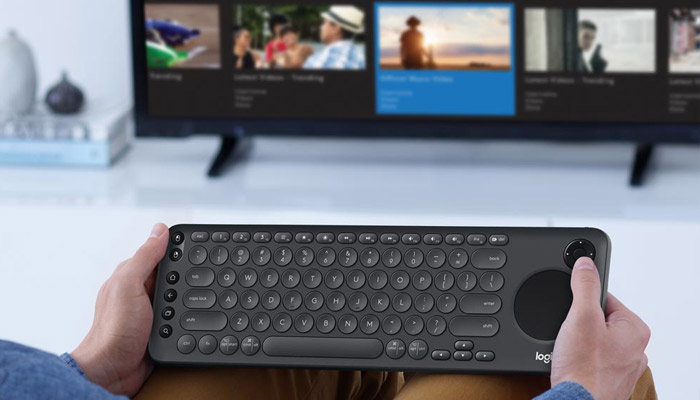 Design & TV Specific Controls
So what exactly makes the Logitech K600 a 'TV' keyboard?
The big obvious difference between the K600 TV keyboard and a traditional Bluetooth keyboard is the new D-Pad and dedicated TV buttons. There's a whole load of invisible TV compatibility built in, but we'll get to that later.
The D-Pad is designed to make flicking through apps like YouTube, Netflix & Prime Movies much quicker and more natural than swiping.
Regarding compatibility, there's a helpful guide made by Logitech which will tell you whether your smart TV is compatible will work with the new TV D-pad and dedicated controls.
So far, Logitech only lists Smart TV's from Samsung, LG & Sony but there's no mention of whether it's fully compatible with the likes of Roku, Fire TV & Apple TV.
Surely, the TV set box market is bigger than high-end smart TV's?
If you happen to have a TV by one of the big 3, made in 2016 or later, the K600 should be compatible as long as you've kept the TV's OS up to date.
Compatibility (Bluetooth)
The K600 is compatible with Windows 8/10, MacOS 10.12+, Android 5+, Android TV 6+ and iOS 5+.
Back to the keyboard and Logitech has also added some handy Smart TV shortcut buttons. Home, Back, App Switch & Search. We also get volume controls as well Fast Forward, Rewind, Play & Pause dedicated buttons.
But if this doesn't get your tech buds tingling, then checkout the customisation options below…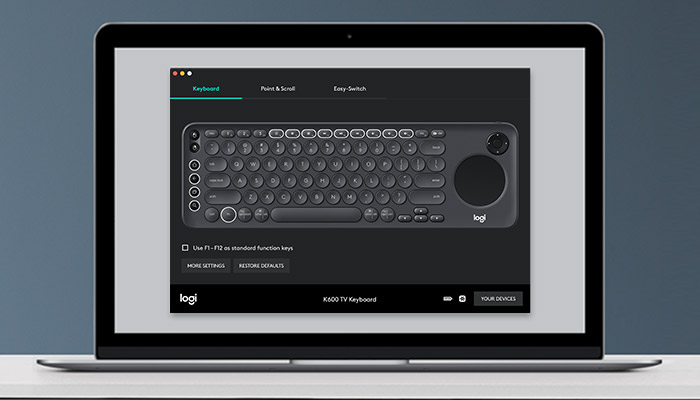 Logitech K600 Software Customisation
With Logitech, you got options… Logitech Options. See what I did there…
The K600 comes with Logitech's exceptional customisation software that'll let you customise the 14 hotkey buttons to your heart's content.
It's too early to tell what the tech warriors will do with this new found power, but rest assured that the Logitech software is a big part of what makes their products so great.
Via the Logitech Options software, you'll also be able to tweak scroll sensitivity and set up the easy switching between devices.

Connectivity & Battery Life

Connecting to the K600 and you have two options, the low energy Bluetooth or to use the included USB Unifying Receiver (Type-A) dongle.
The unifying receiver has slightly better compatibility than the Bluetooth, supporting the likes of ChromeOS and Windows 7.
We don't get an inbuilt battery with the K600, it instead takes two regular old AA batteries. Logitech quotes that you'll be able to get 12 months usage from the keyboard but it really depends on your hours per day.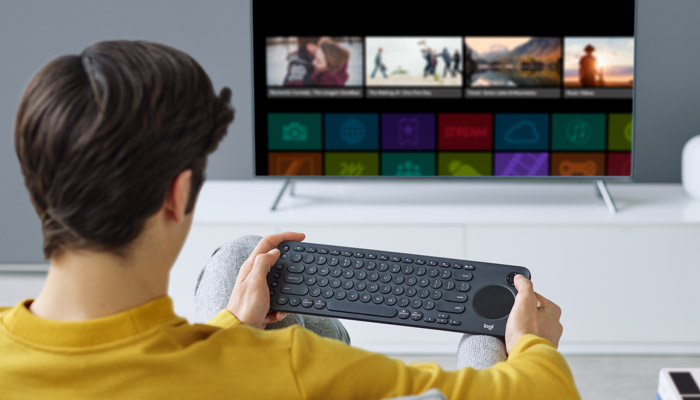 Logitech K600 TV Keyboard – The Early Verdict
Early impressions of the K600 TV Keyboard are good. But without our in-house review sample, it's just too early to tell. On paper though, I think we can safely assume it's gonna be an excellent TV accessory keyboard.
In reality, you'll just have to wait and see… More updates and full hands-on review coming very soon.
Pre-order the Logitech K600 TV Keyboard Now: