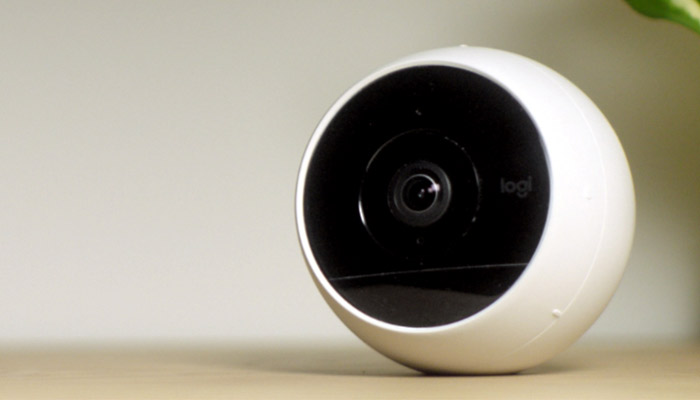 Better known for their range of PC mice, keyboards and speakers, Logitech has recently expanded into the smart home market with Circle 2 Security Camera Kit.
It's not the most self-explanatory of kits, as unlike the recently reviewed Reolink's Argus Pro, there is both a wireless and wired option that are both called the Logitech Circle 2.
Confusing name aside, there are some important upgrades to be found in the latest generation Logitech cameras. There's a new 180-degree wide angle lens, there's an entirely new mounting system, and they also come with improved camera streaming quality.
So let's find out whether the Logitech Circle 2 home security cameras have what it take to compete against the likes of Arlo, Blink & Nest.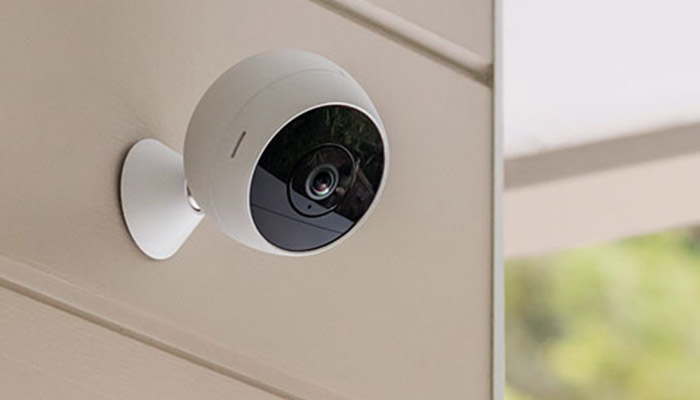 Logitech Circle 2 – Wireless & Weatherproof
The most exciting of the Circle 2 cameras is the Wireless option which boasts a battery life of up to 3 months, thanks to a 6400mAh lithium-ion inbuilt battery. While usage will vary somewhat depending on the number of motion activations, 3 months is more than enough to be called hassle-free.
The key selling feature has to be its versatility. You can place this camera anywhere within WiFi range of your router and you're good to go. You can leave the drill in the garage as there are no messy data or power cables and best of all completely weatherproof design will protect it from the elements.
It also supports dual-band WiFi allowing you to place the Circle 2 Wireless version further away from your router. If you don't fancy installing the permanent mount, you can also use Logitech's magnetic mount.
It comes with all the same features as the wired version (below) where we'll talk more about the features.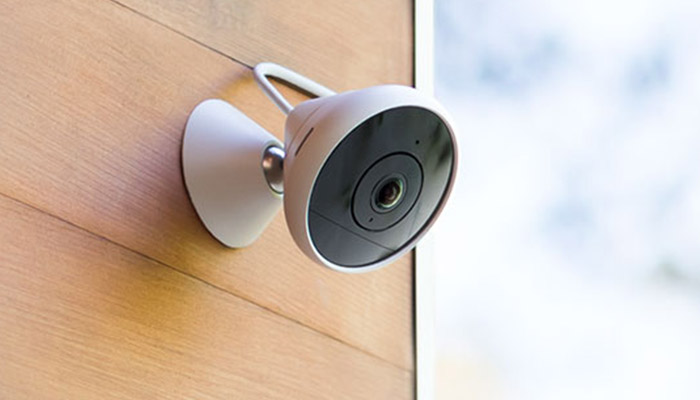 Logitech Circle 2 – Wired & Weatherproof
The second Circle 2 camera option is the wired version which is great for indoors, via the window or plug mounts, but can also be mounted outside as it's completely weatherproof as well.
With the wired version you have the advantage of it never needing charging. Although if you are mounting outside, you'll also have to deal with routing the wires to a power outlet. Currently, Logitech doesn't offer a solar panel charging option for their home security cameras but do see an outdoor power outlet.
If you are only planning on using this camera indoors, you might find it on the expensive side, with an option like the Yi 1080P camera being more suitable.
That being said, the innovative mounting systems that the Circle 2 wired version has available makes it a very tempting purchase.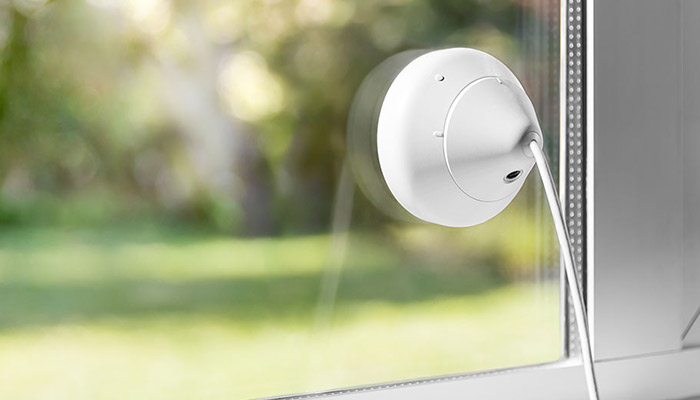 Logitech Circle 2 – Mounting Accessories
As well as the screw-in mounting plated provided with both versions of the Circle 2 cameras, Logitech also sells extra mounting accessories.
The first is a plug mount which lets you skip the wires and plug the camera directly into an outlet. This is great for when you have outlets higher up in the kitchen but does limit you to where you can place them
The second is the window suction cup mount. This lets you attach the wired Circle 2 to any window. And finally, the third option is a magnetic mount for the wireless Circle 2 which lets you install it to most metal surfaces hassle-free. Although this does leave it open to theft.
So what are the key differences between the two models?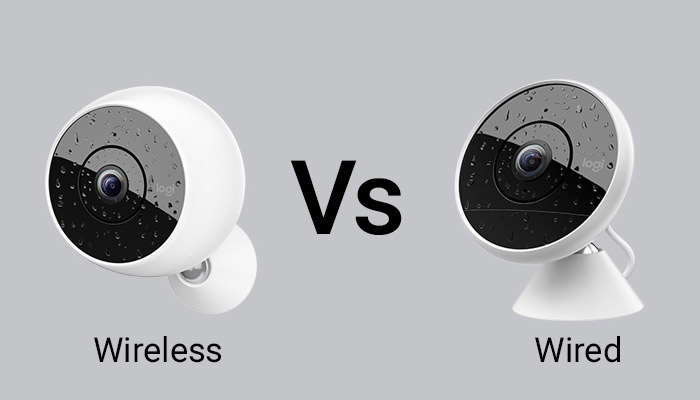 Logitech Circle 2 Wireless Vs Wired
You don't have to choose between the wired or wireless versions. If you're planning on an effective home security setup, you'll want multiple cameras. Logitech lets you mix and match from their Circle 2 range and manage all under their Logi Circle app.
| | | |
| --- | --- | --- |
| | | |
| Model | Logitech Circle 2 (Wireless) | Logitech Circle 2 (Wired) |
| Recording quality | Full HD (1920×1080) | Full HD (1920×1080) |
| Field of view | 180-degrees (wide angle) | 180-degrees (wide angle) |
| Built-in speaker | Yes + Two Way Talk | Yes + Two Way Talk |
| Connection | Wireless | Wired USB + Power Plug |
| Battery Life | Up to 3 Months | N/A |
| Night Vision | Yes (15ft range) | Yes (15ft range) |
| WiFi | 2.4GHz + 5GHz (a,b,g,n) | 2.4GHz + 5GHz (a,b,g,n) |
| Weight | 340g | 270g |
| Record Storage Length | 1 day Free | 1+ Days Paid | 1 day Free | 1+ Days Paid |
| App | Logi Circle | Logi Circle |
| App Support | Android + iOS | Android + iOS |
| Memory Card Support | NO | NO |
As you can see, there's not a lot of differences between the two models. Even the price is similar.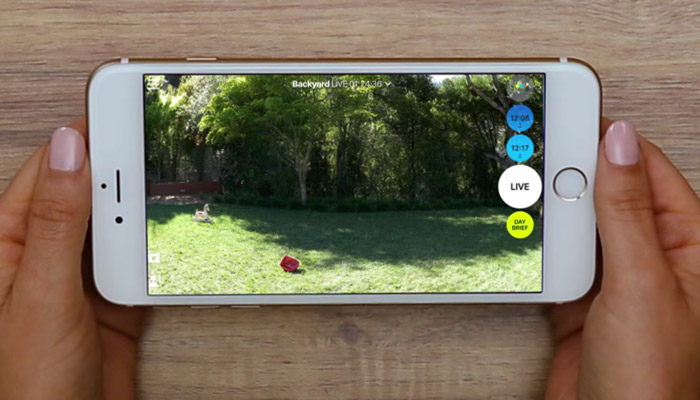 Logitech Home Security App
Tying any good home video kit together is the app. The Logi Circle feels polished and comes with all the features you need. Although there have been reports of difficulty when setting up IFTTT and HomeKit.
Smart Alerts – Rather than setting up times for the camera to record. You can set up Logi Circle smart alerts. This will automatically turn on motion detection when you leave the house. Or more accurately when your smartphone leaves the WiFi network.
Smart Time-lapse Day Brief – At the end of the day the Logi Circle app will present you a brief timelapse of your day.
AES 256bit Security – The Logitech Circle 2 Cameras and app use a high-level security encryption standard to protect your personal video files.
Motion Zones – If you have animals or you can set up motion zones. Anything outside of these zones won't set off an alert. You can choose a zone that would detect a person but not the dog.
Two-Way Audio – You can use the Circle 2 cameras as walkie talkies. Whether this is to deter a would-be burglar or to tell your husband to put the kettle on, it's a useful feature.
Let's check out the Pros & Cons.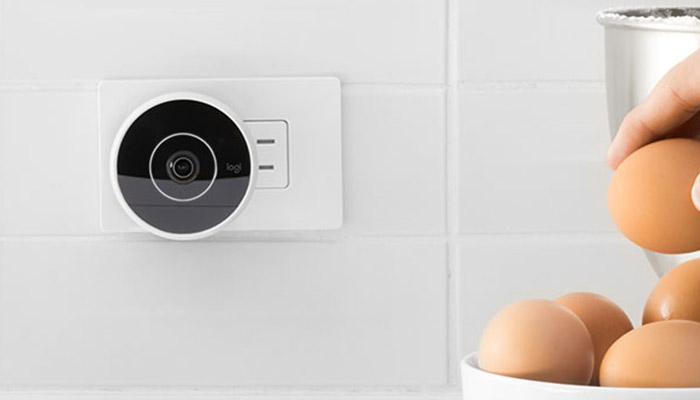 Logitech Circle 2 – The Verdict
Modern Design
Camera Quality
Night Vision Quality
Logi Circle App
Feature Rich
Cons
No SD Card Storage
Locked into Logitech Circle Safe
No Solar Panel Option