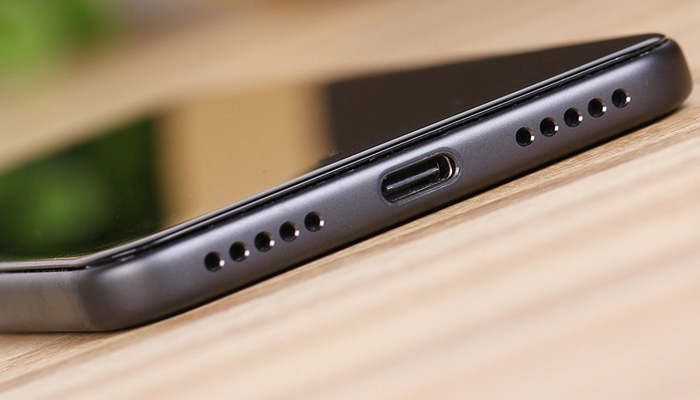 The Gome K1 Brings advanced security to the mid-range!
The relatively unknown Chinese brand Gome announced its debut 'Gome K1' smartphone back in 2017, capturing the attention of the public with its Iris Recognition Technology.
This worked, and the media was flooded with the news of this mid-range smartphone sporting a feature only before seen before in flagship and a few high-end devices.
This was perhaps why the company placed such a high price tag (up to £290 / $400) on a smartphone that's powered by a MediaTek Helio P20 processor. 2017 saw the release of many awesome value mid-range smartphones leaving the Gome K1 feeling very over-priced!
Well now that K1 has been launched, Gome has seen the light and massively reduced the price tag so that it truly reflects its worth.
But… is Iris Recognition the only selling point of the device and is it too little too late?
[column size=one_half position=first ]Pros
Iris Recognition.
USB Type-C Port.
Fast Charging.
Only 7.6mm.
[/column]
[column size=one_half position=last ]
Cons
Missing Band 20 Support (800MHz)
Comes with Android 6 OS.
No LED flash for selfie camera.
[/column]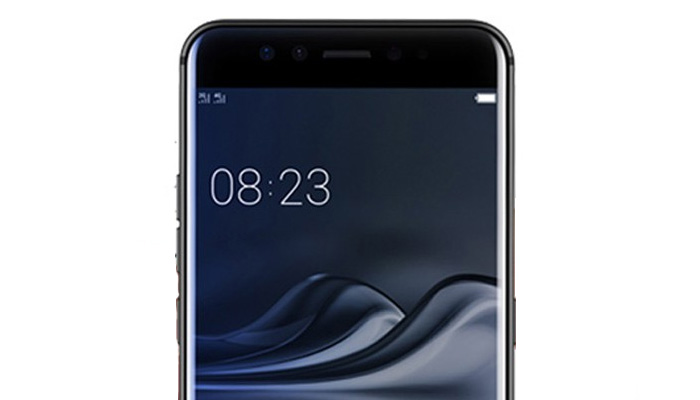 Design, Display & Build Quality
The Gome K1 comes in on the compact side, featuring a 5.2-inch display which is covered with 2.75D curved glass. While aesthetically more pleasing than 2.5D curved glass, it's still not as eye-catching as the edge-to-edge 3D glass we see on the Samsung's Galaxy range.
As the Gome K1 was pushed back for release it's missed the boat when it comes to modern 2018 smartphone design. The top and bottom areas haven't been slimmed down. it's using a now dated 16:9 aspect ration.
One area it does excel, is the display which is full HD giving the K1 a high PPI of 368 thanks to the smaller 5.2 inch design.
It's one of the slimmest budget smartphones available with a thickness of just 7.6 millimetres. Couple this with only 156 grammes of weight and you're sure to be guaranteed hours of comfortable to use.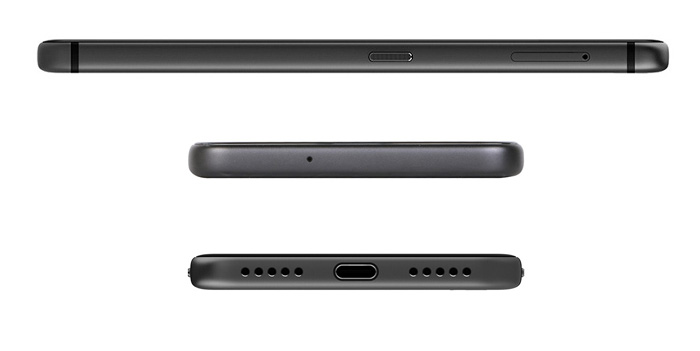 Looking at the back of the K1, we see antenna lines running horizontally and the whole phone has an appealing blocky design. It's has a blocky appeal that I like. Most smartphones opt for smooth palm friendly ergonomics but I have to say I miss the days on the brutal minimalist rectangle devices :D
Overall though, there are positive elements but you can't get away from the fact that it's going to look dated next to any modern smartphone When you can get this phone for less than $100… Gome need to buck their ideas up!
Screen Tech Specs:  5.2 inch display, 1920 x 1080 resolution, 368 PPI, 2.75D Curved Glass, 72.4% screen-to-body ratio.
Colours Available: Black Grey.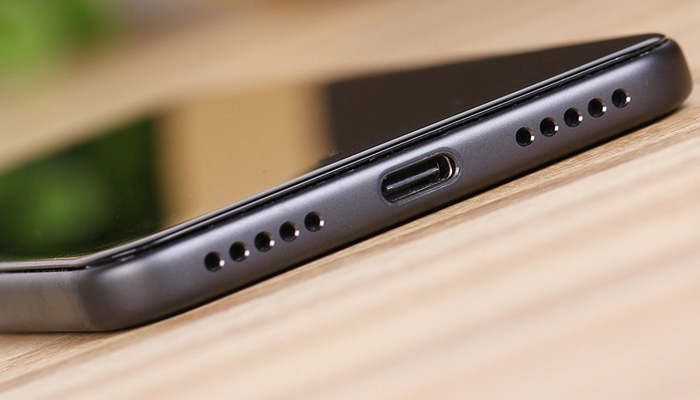 Performance
Handling operations underneath the Gome K1 is a MediaTek Helio P20 (MT6757) processor which has eight cores that can operate at a maximum speed of 2.3GHz.
This is decent for a smartphone in this category, and daily usage would be a breeze on the device. High-end apps and resource-intensive games might strain the processor a bit, but it's still able to handle them with the assistance of a Mali-T880 MP2 GPU.
The Helio P20 isn't a new mobile processor by any means, first seen in smartphones in 2016. But, for a budget smartphone, it's usually better to have an older high-end chip than a newer budget chip.
Multi-tasking on the Gome K1 is also speedy thanks to a healthy 4GB of onboard RAM. The Helio P20 + the 4GB gave us an AnTuTu benchmarking score of 63,748. Not bad.
In terms of storage, the Gome K1 comes in two variants. A 64GB and 128GB version both of which can be expanded using a micro-SD card. You will have to give up the dual-SIM functionality for this, so bear this in mind.
As the Helio P20 was used in mid-range devices when originally released it also comes with decent gaming performance. The ARM Mali-T880 is the MP2 (Version 2) which runs at the faster 900Mhz for smooth 3D gaming.
CPU: 2.3GHz Octa-core MediaTek MT6757 (Helio P20).
GPU: 900MHz ARM Mali-T880 MP2.
RAM: 4GB LPPDR3.
Storage: 64GB / 128GB eMMC 5.1.
Expandable: Yes, up to 128GB via microSD.

Camera
The Gome K1 sports a 16MP camera on the rear accompanied by a dual LED flash setup. This is impressive on paper… but we all know that when it comes to cameras… the specs mean nothing.
It's good news for the K1 though as the camera doesn't perform too badly out in the wild.
It produces clear pictures with clarity and retention of details in well-lit conditions, and videos are good thanks to its Phase Detection AutoFocus (PDAF) feature.
Indoor and night shots are also decent thanks to the dual LED flash present below the camera, though you would have to endure some image noise.
There's an 8MP camera that captures decent selfies on the front of the Gome K1 smartphone, but there's the problem of low-light photography that's prevalent with smartphones in this price range.
While not a smartphone staple yet, the K1 is missing a front-facing flash meaning those nighttime selfies at the bar look very dark and grainy.
[column size=one_half position=first ]Rear Camera:
16MP Camera.
Dual LED Flash.
[column]
[column size=one_half position=last ]
Front Camera (Selfie time):
[column]
Iris Recognition
While the main selling point of the Gome K1 is the Iris Recognition unlock technology… it's a very niche feature and I put my money with face unlock.
To unlock you have to press a dedicated button on the left side of the phone to launch the Iris scanner software. This means that it's slower than either face unlock or using a fingerprint reader, although fairly accurate.

Gome K1 – The Verdict
The Gome K1 gives us a lot to be excited about!
It has a decent 3,500mAh battery fast charging, Iris Recognition (although slow) and a capable mobile CPU, which while old… still performs well when coupled with 4GB of RAM.
It also has a lot to not be very excited about at all…
The outdated Android 6 operating system, the dated 16:9 display and the lack of support for UK Band 8 4G.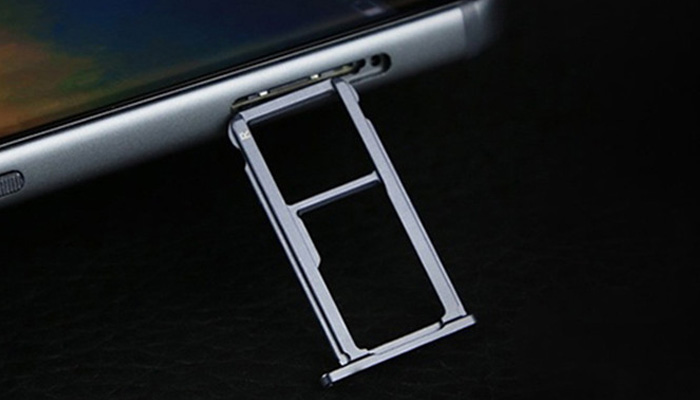 Tech Specs & Connectivity
Full UK Network Coverage? No, the Gome K1 comes with partial support for some UK carriers. It's missing 4G Band 8 needed for some UK Networks.
| | |
| --- | --- |
| Smartphone | Gome K1 |
| Screen Size | 5.2 inch |
| Pixel Density | 368 |
| Screen Resolution | 1920 x 1080 |
| Screen To Body Ratio | 72.4% |
| Screen technology | 2.75D Curved Glass, Curved Screen Edges |
| Thickness | 7.6 mm |
| Weight | 179g |
| Material | Metal Frame |
| Colors Available | Black & Grey |
| Storage | 64GB / 128GB |
| Processor (CPU) | Helio P20 (MediaTek MT6757) Octa-core 2.3GHz |
| Graphics (GPU) | ARM Mali-T880 MP2 900MHz |
| RAM | 4GB |
| Android Version | 6.0.1 Marshmallow |
| IP Rating (Water, dust) | NO |
| Micro-SD Card Tray | YES (max 128GB) |
| Notification LED | NO |
| Finger Print Sensor | YES – Rear Facing |
| Infrared | NO |
| USB Type | Type-C |
| 4G Bands | B3 (1800MHz) / B1 (2100MHz) / B7 (2600MHz) + B38, B39, B40, B41 |
| 3G Bands | B1 2100MHz / B2 1900MHz / B8 900MHz / B5 850MHz + B34, B39 |
| 2G Bands | 1800MHz / 1900MHz / 900MHz |
| SIM Support | Nano SIM + Nano SIM / Micro SD |
| WiFi | 2.4GHz ( b / g / n) |
| GPS Tech | GPS with GLONASS |
| Bluetooth Version | 4.0 |
| NFC | NO |
| Sensors | Ambient light, Gravity, Gyroscope, Accelerometer, Proximity, e-compass. |
| OTG | YES |
| Battery Size | 3500 mAh |
| Fast Charging | YES (5V/5A) |