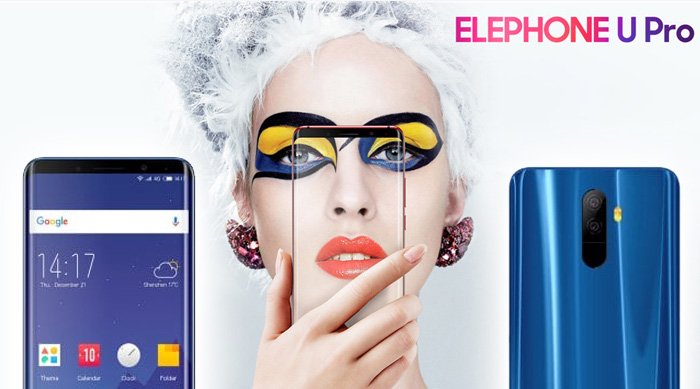 Elephone U Pro… it has mammoth specs but will it be up to the tusk?
The recently announced Elephone U Pro has got us very excited here at Camp Review Hub! With some of the best specs we've seen on an import device yet, it feels like Elephone was sent a wishlist of all the features that users want, and they decided to make a phone that has them all!
Featuring a great CPU, gorgeous screen, the latest version of Android and generous RAM and storage – along with a 'familiar' design – the Elelphone U Pro is looking like an early contender for 'Most Surprisingly Awesome Import Smartphone of 2018*'
Before I talk you through the main features, let's have a look at the pro's and cons below.
*This is an award that I have just made up.
The Good

Ships with Android 8
Powerful Snapdragon 660 CPU
AMOLED display
The Bad

Very expensive for the brand
Only has 3550mAh battery
No 3.5mm jack
Save now by pre-ordering your Elephone U Pro…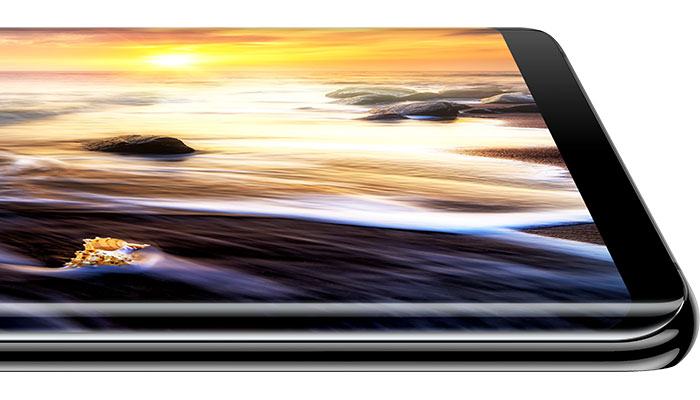 Design, Display & Build Quality
Elephone have always had an affinity for Samsung's designs, and it would be fair to say that the Elephone U Pro bears more than a passing resemblance to the Galaxy S8. The U Pro is dominated by the 5.99 inch AMOLED display, which we're expecting great things from.
Few import phones have made the leap to using AMOLED technology as yet, but this has a number of benefits over LCD screens. The main bonus is increased power efficiency and excellent contrast.
In an AMOLED screen each pixel generates light. So, unlike an LCD screen, no backlight is required and darker colours use less power. This also means that black pixels use no power at all, as they are simply 'switched off'.
Build quality is a bit of an unknown. I've not used an Elephone since 2015's rather agricultural P6000. Reviews of their more recent devices such as the S8 and P8 Max suggest that this is an area in which they have been making steady progress.
Screen Tech Specs: 5.99 inch 18:9 Display, 2160 x 1080 resolution, 403 PPI, Gorilla Glass 5, 10 point multi-touch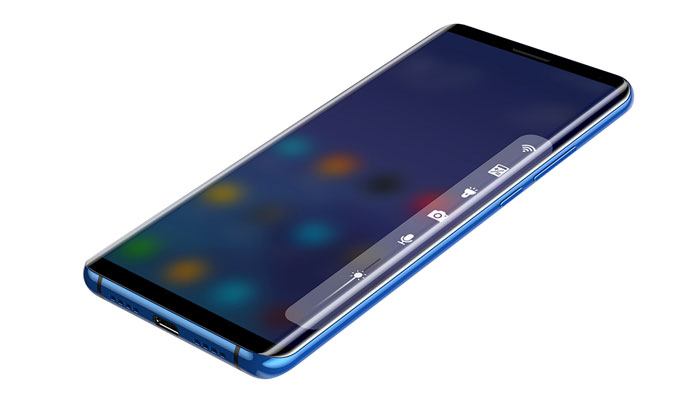 Hardware / Performance / Software
This is where the Elephone U Pro is getting me very excited. Reading through the spec list it's clear this is an import phone that ain't gonna take no prisoners!
The Snapdragon 660 is a great choice of CPU that delivers exceptional performance. It's already been used in other premium phones such as the Xiaomi Mi Note 3 and Oppo's R11 series.
Initial estimates suggest that the Elephone U Pro will easily score more than 100,000 in Antutu, so this will be a smartphone that handles everything you can throw at it, and comes back for more.
With 6GB of RAM and 128GB of expandable memory, the U Plus backs up its flagship level credentials.
Another major positive is that the U Plus will ship with Android 8, Oreo, from day one. It's been nearly 4 months since it was released but there are still very few devices running the latest version so Elephone must be congratulated on that.
CPU: Snapdragon 660 – 4x 2.2 GHz + 4x 1.8 GHz
GPU: Adreno 512 (770 MHz)
RAM: 6GB
Storage: 128GB
Expandable: Yes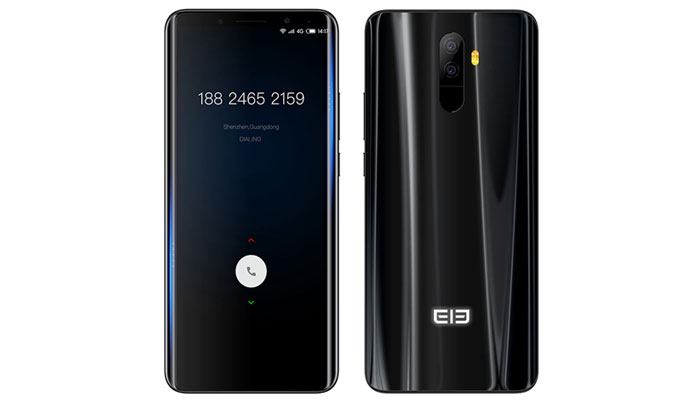 Camera / Photography
The Elephone U Pro has dual 13MP main cameras which are arranged vertically, like the iPhone X. Much like the system used by Huawei, the U Pro will have one colour and one monochrome sensor. This generally leads to improved performance in low light.
Dual cameras have always been a troublesome feature of the lesser-known smartphone brands. For every Xiaomi Mi 6 or Mi A1 with a pair of fantastic sensors, there is a Doogee BL5000 or UMIDIGI Z1 Pro making you long for the days of one decent camera as opposed to 2 mediocre ones…
What is very reassuring is that Elephone has partnered with Arcsoft to boost the U Pro's imaging capabilities. Many other brands such as Samsung, Xiaomi and Huawei have utilised Arcsoft's expertise in getting the most out of a dual camera setup, so Elephone are definitely aiming to put themselves in good company.
Rear Camera: 13MP + 13MP, Dual LED Flash
Battery Life
We've seen some phones announced recently with crazy battery life. Yes, I'm talking to you Vernee X and Ulefone Power 3! The Elephone U Pro only contains a 3550mAh battery, so surely this is behind the curve?
I'm still very confident that the Elephone U will prove to be a 2 day phone at least. Despite Mediatek making great advances recently, it's a truism that the Snapdragon CPUs are still more efficient than their Helio counterparts, and being built on a 14nm process means that the Snapdragon 660 in the U Pro will be uber-efficient.
Coupled with the reduced power consumption required by the AMOLED display, I'd expect the Elephone U Pro to last well into the 2nd day before needing to be charged.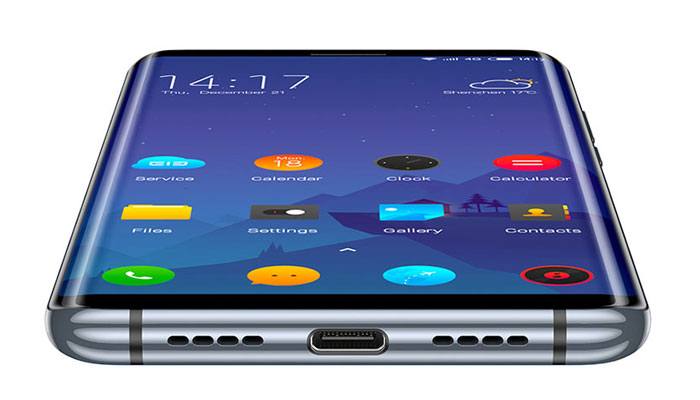 Anything Else?
Well, now that you're asking, yes! The Elephone U Pro has NFC, which is a rarity for an import device. Since I've been using the Mi 6 I've become a convert to Android Pay, so this is definitely a feature that I'd struggle to do without.
The U Pro also supports wireless charging. This is another feature that even a lot of mainstream flagships don't support, so again you have to hand it to Elephone for including it here.
Finally, of course, what 2018 phone would be complete without the ubiquitous Face Unlock feature? The U Pro won't have Face Unlock ready at launch, though I don't really see that as a major deal breaker. But fear not, as Elephone has promised that they will have a software update soon after release date to introduce this feature.
Elephone U Pro – The Early Verdict
Make no bones about it, this is going to be a fantastic device. With a winning combination of a beautiful display and monstrous hardware the U Pro is poised to shake up the import phone market and will worry a lot of the major players.
Of course, the 'Elephone in the room' is the price… It's not cheap. But in terms of the hardware that's offered it seems pretty reasonable.
As long as they can deliver a decent camera and reliable build quality to back up the other specifications then Elephone have made a massive statement and the U Pro will catapult them into the major league.
If this is the calibre of smartphone that the 'lower tier' import brands will be releasing in 2018 then it's shaping up to be a very good year indeed!
Pre-order your Elephone U Pro now.
Full Tech Specs Below…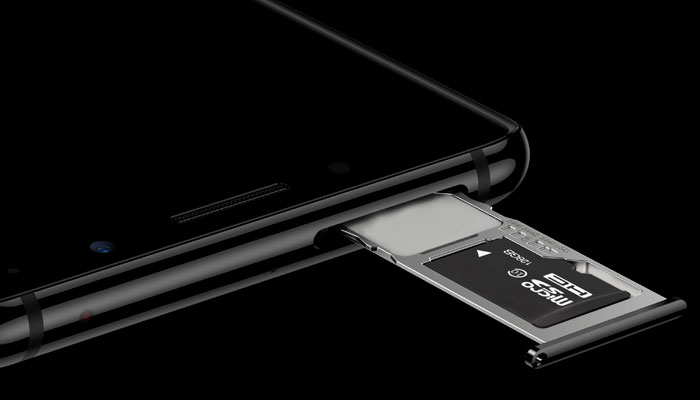 Tech Specs & Connectivity
UK Network Coverage? Yes, the Elephone U Pro comes with full UK Support for all carriers.
| | |
| --- | --- |
| Smartphone | Elephone U Pro |
| Screen Size | 5.99 inch |
| Screen Ratio | 18:9 |
| Pixel Density | 403 |
| Screen Resolution | 1080×2160 |
| Weight | 166g |
| Colors Available | Blue, Black, Red, Grey |
| Storage | 128GB |
| Processor (CPU) | Snapdragon 660 (4 x 2.2 GHz, 4 x 1.8 GHz) |
| Graphics (GPU) | Adreno 512 |
| RAM | 6GB |
| Android Version | 8.0 Oreo |
| IP Rating (Water, dust) | None |
| Micro-SD Card Tray | Yes – Dedicated Slot |
| Notification LED | Yes |
| Finger Print Sensor | Yes – Rear-mounted |
| Infrared | No |
| USB Type | USB-C |
| 4G Bands | FDD: B1 (2100MHz) / B3 (1800MHz) / B7 (2600MHz) / B20 (800MHz) |
| 3G Bands | WCDMA: 850, 900, 1900, 2100MHz |
| 2G Bands | GSM: 850, 900, 1800, 1900MHz |
| SIM Support | Dual SIM |
| WiFi | 2.5GHz – b, g, n, 5GHz – N |
| GPS Tech | GPS, A-GPS, GLONASS |
| Bluetooth Version | 5 |
| NFC | Yes |
| Sensors | Proximity, Accelerometer, Light, Gyroscope, Compass, Hall |
| OTG | Yes |
| Battery Size | 3550 mAh |
| Wireless Charging | Yes |
| Fast Charging | Yes (5V/2A) |
Please note that although these specs are not expected to change, this is a pre-order device and there may be some differences in the release model.