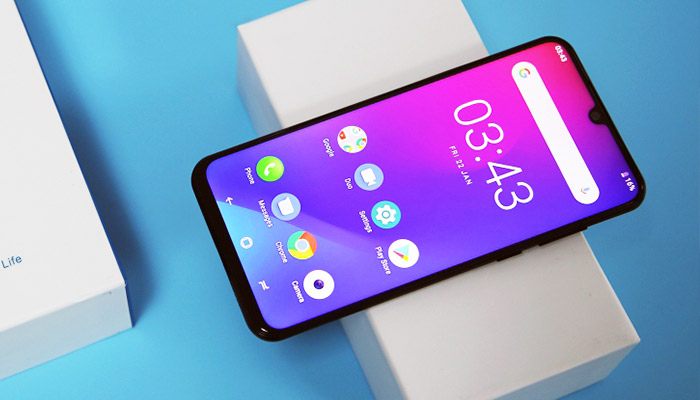 Doogee N20: A Flagship Killer for Gamers That 'Slays' on a Budget
Mobile gaming has grown exponentially over the last few years. That's why phone makers have been focussing on device specs that appeal to avid gamers. This means a larger RAM, massive internal storage, and a gaming capable processor. There's a caveat to get these specs though: huge price-tags.
If you don't own a Razer Phone 2, Asus ROG Phone II, an Honor 20, or a Moto Z3, playing resource-heavy games and apps will probably be an exercise in futility. Fortunately, Doogee looks to buck that trend with the budget gaming phone, the N20.
It's impressive how the Doogee N20 delivers even with its budget category. With a sizeable display, decent battery, powerful camera, and ample storage, this budget model looks like it can live up to its, taken with a pinch of salt, "flagship killer" moniker.
So the question we should be asking ourselves is: is this sub-£120 handset worth investigating? The answer is yes! Especially with the recent sales of upto 50% off.
We'll let you be the judge. But we hope our indepth review will, as always, guide you in tech purchases.
Check out your local Doogee N20's availability & pricing below
The Good
Big battery
Small bezels
Decent RAM and storage
Helio P23 processor
The Could-Be-Better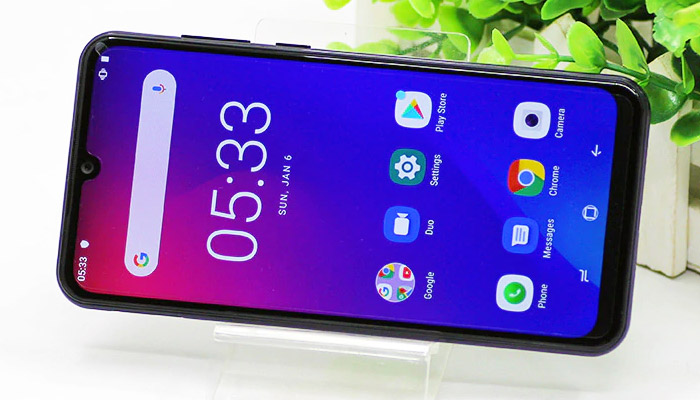 Display, Design & Build Quality
An area of improvement for the Doogee N10, the predecessor of the N20, was its sizeable bezel. Thankfully, Doogee took note and got rid of the needless space upfront by cutting down the camera notch and shifting to a dewdrop design.
It even dropped the logo branding on the screen (a horrible idea, in hindsight). These changes have given the Doogee N20 an ample screen real estate, a standard for an immersive gaming or viewing experience.
Another upgrade you'll see on the Doogee N20 from the N10 is its display resolution. It now uses a 1080 x 2340 pixel resolution with the improved pixel density looking much crisper. We're also treated to a vibrant visual experience, great viewing angles and brightness, thanks to the IPS panel used.
Holding the handset, we could tell the phone gained a bit of weight from the N10. Surprisingly, though, the N20 has a thinner frame. A polycarbonate back and rounded corners gives the phone a pleasant feel. While the 2.5D curved glass adds a nice touch in the aesthetics department, we think it's a downgrade from the Corning Gorilla Glass that Doogee used with the N10. Nevertheless, the premium texture, triple camera module, and curved corners all combine to make the N20 quite easy on the eyes.
While some will argue that the phablet's design isn't breaking new frontiers, it actually fares well in terms of appeal. We're sure you'd be chipper having such a sleek device on hand.
Screen Tech Specs: 6.3″, 1080×2280 resolution, 428 PPI, 19:9 waterdrop display, 81% screen coverage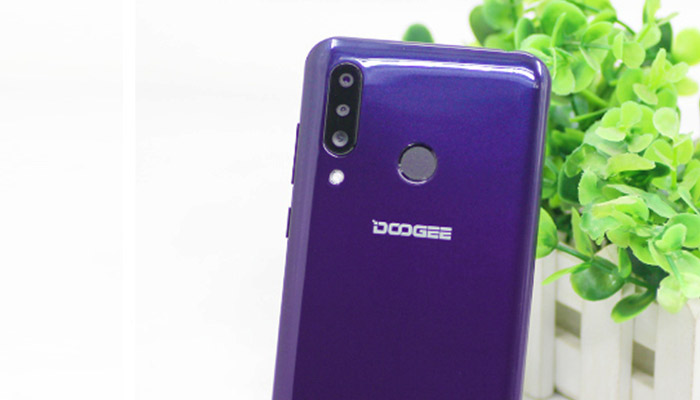 Camera
For Android phones in the mid-range price point, we've come to expect the camera hardware to be a case of hit or miss. The Chinese electronics maker clearly doesn't want to fall into the same mould. The Doogee N20 features a triple rear camera setup that is practically a rarity at this price point.
Its rear camera setup includes a 16MP Sony Exmor primary sensor, 8MP super depth camera, and an 8MP wide angle camera. A 16MP Sony Exmor camera is the same you find on decent mid-range models like Sony Xperia, HTC, Blackview, Asus Zenfone, and Oukitel handsets. While this primary camera excels in the colour spectrum, pictures taken with it sometimes lack focus and depth. To offset this weak point, Doogee brought in an 8MP depth and 8MP 130° wide angle cameras. With the trio working as a unit, capturing everyday life in vivid and vibrant details is easy-peasy on the Doogee N20.
Upfront is a 16MP selfie shooter with an all-new AI FaceShaping technology, which helps you look good on your selfies and video calls. It surprisingly does well with the Face ID function, too.
Video
You can take HD videos with the N20 phone but it maxes out at HD (1080p) resolution @ 30fps. That's actually fine but it's certainly no improvement from its predecessor. With a lack of video stabilisation support, the videos tend to be wobbly, too. This downside gets highlighted especially when you've got shaky hands.
Rear Camera
Sony Exmor 16MP primary camera
8MP wide angle camera, 130° wide-angle
8MP super depth camera
Dual LED flash
Front Camera (Selfie time)
16MP selfie
AI FaceShaping
ƒ/2.0 aperture
Face recognition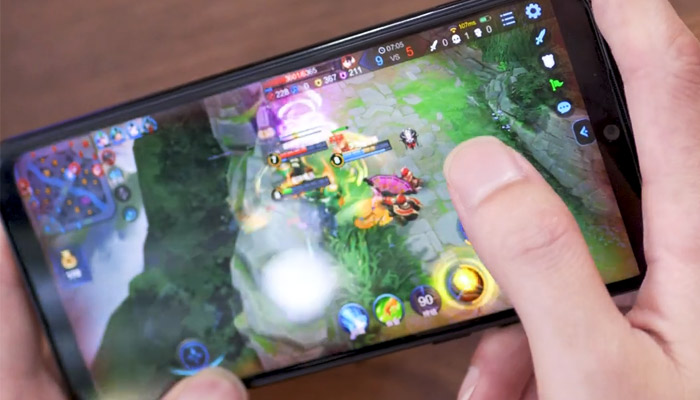 Performance
Powering this flagship killer is a MediaTek Helio P23 SoC with an octa-processor that clocks at a zippy 2.3GHz. That's plenty of processing power for a mid-level handset. It's also a step up from the Unisoc SC9863A chipset used in the N10.
For a consistent, hiccup-free performance, the Doogee N20 brings a powerful combo of a 4GB LPDDR4X RAM and a 64GB internal storage. Both provide you with plenty of storage space for your everyday apps and then some.
With such capable hardware under its bonnet, there's little surprise in the fact that Doogee is pushing the model to mobile gamers. It even has a decent ARM Mali-G71 MP2 GPU powering the graphics side of things.
One other highlight you'll get from this budget flagship is its OS (operating system). Right out of the box, you'll be treated to a tasty Android 9 (Pie). It runs a stock version of the platform, too, which guarantees a bloatware and adware-free mobile experience.
Running the phone through Antutu benchmark tests, the N20 earns a decent 82188 points. The score seems average at best, but that's to be expected given that the handset neatly falls in the budget range. It did well than the likes of UMiDigi A5 Pro, though. Are we about to crown a new smartphone as the "budget king"?
Performance Specs CPU: MediaTek Helio P23 (8-Cores @ 2GHz)
RAM: 4GB, LPDDR4X
Storage: 64GB (expandable up to 128GB via MicroSD)
Battery Life
In comparison to N10, Doogee's latest flagship is a major improvement. The Doogee N20 comes packed with a hefty 4350 mAh Li-Po battery. This isn't the biggest battery size you'll see in the mid-range segment, but it still gives you plenty of juice to enjoy 10 hours of active screen time from a single charge. For light users, you can easily squeeze more than 1 day of use on a fully charged battery.
Battery Specs: 4350 mAh (10w fast charging)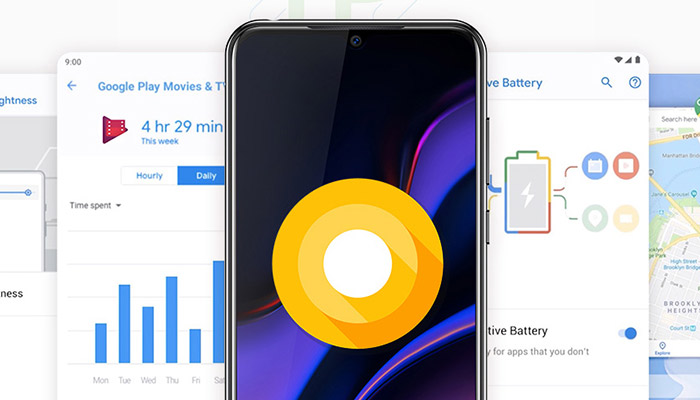 Connectivity
To secure the N20 phone, you can go with Face ID or fingerprint reader (placed at the back). Both work as intended and you wouldn't have any problem with either.
Marketed as a device for gaming, the N20 comes with an accelerometer that makes the likes of Asphalt 9: Legends and 3D Bowling more immersive. It has proximity and ambient light sensors, too. It's a bit of a bummer that the phone doesn't support NFC and AC WiFi standard, though.
UK Network Support: Full (4G, 3G + VoLTE)
US Network Support: NO
WiFi: 2.4Ghz (b,g,n)
Headphone: 3.5mm Input
SIM Support: Nano + Nano OR Nano + microSD
GPS Module: GPS + A-GPS
Bluetooth: v4.3
USB: Type-C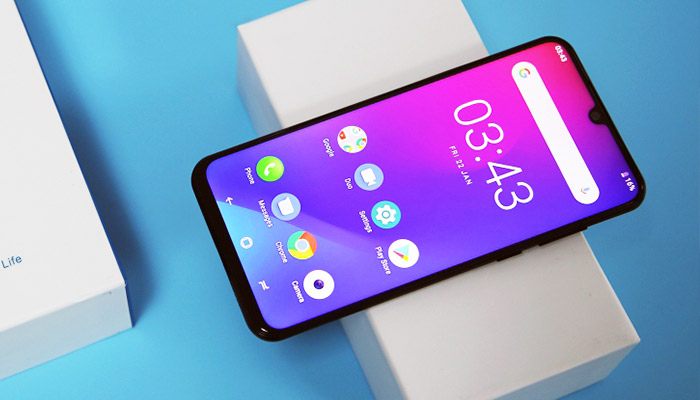 Doogee N20 – The Verdict
It's technically an entry-level phone, but the Doogee N20 is clearly built with the mid-range market in mind.
Its decent hardware and capable software are a pleasant surprise given how some mid-range flagships cut corners just to squeeze into a crowded price niche. For sure, the triple camera, sufficient battery size, ample RAM, and a nearly bezel-less display it offers will excite gamers and casual users alike.
Do we recommend the Doogee N20? A competitive and features-rich phone like this one may be a sleeper hit you don't want to miss.