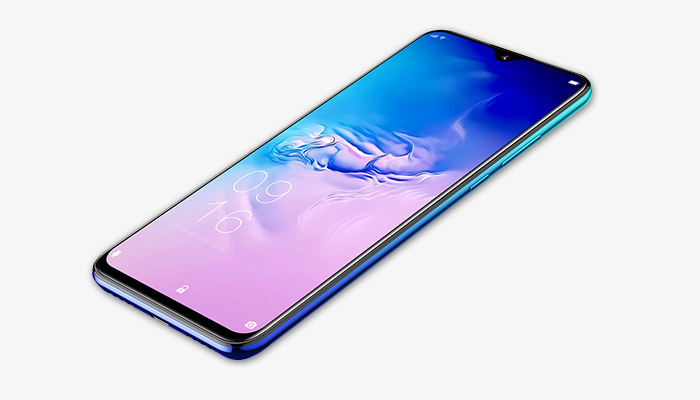 Go Big or Go Home With Elephone A6 Max, the Budget Phablet!
It wasn't long ago when people shrugged off budget smartphones. They were either too clunky, poorly designed, and treated mostly as an afterthought. The A6 Max is proof that we've gone way past that point.
The Elephone A6 Max isn't just a looker. The sub-£150 phablet highlights exciting features like a 20MP selfie camera, a huge HD+ display, and 4GB RAM, things you won't expect from the budget segment.
Would it be a decent pick for a daily driver, though? Let's dive into what the A6 Max has to offer, shall we?
This week's Best Elephone A6 Max Price

The Good
Helio P22 processor (an upgrade over A6 Mini's A22)
Top-of-the-line 20MP selfie camera
Massive 6.53" HD+ IPS LCD display
Affordable price
Multi-function NPC
The Could-Be-Better
No 3.5mm headphone jack
A little on the heavy side

Display, Design & Build Quality
Its name alone suggests that it'd come with a lot of heft and boy does the A6 Max phone seem like a handful (literally). At 6.45", the phablet easily rivals the likes of Samsung Galaxy S10 Plus, Pixel 4 XL, and Huawei P30 Pro in terms of size. Minus the hefty price tag, of course.
For a device this big, you also get a sizeable 6.53" HD+ LCD display—perfect for binge-watching Netflix and NOW TV shows. For reference, the A6 Max offers equal or better screen real estate as the UMiDigi F2, Moto E5 Plus, Xiaomi Redmi Note 7, and Nokia 2.2. It's tough luck, though, that the phone's screen resolution maxes out at 720 x 1560 pixel resolution. Although viewing content indoor or outdoors isn't a problem on the A6 Max (thanks to its HD+ LCD screen), the phone's humongous screen isn't thoroughly maximised with such an average display resolution.
Turn the Elephone A6 Max over its back and you'd see a dual camera setup along with a well-positioned fingerprint reader. Its plastic battery cover is also complemented by a 2.5D curved glass screen, which makes for a smooth finish.
From the look of it, aesthetics is among the A6 Max's strongest points.
Screen Tech Specs: 6.53" HD+ IPS LCD Display, 720 x 1560 resolution, 263 PPI, 19.5:9 aspect ratio, teardrop panel
Colours Available: Peacock Blue, Starry Black, Red, Grey
Performance, Battery Life & Connectivity
The A6 Max is built with hardware decent enough for a daily driver. Its engine runs on MediaTek Helio P22 (MT6762), the same chip you find on mid-range Android handsets LG Q60 and Motorola Moto E6 Plus. While it would be great for Elephone to go with the Helio P25 for the A6 Max, it's worth noting that P22 clocks fairly well in comparison to Qualcomm Snapdragon 625. This only means that multi-tasking on the Elephone A6 Max is mostly a hiccup-free experience.
Complementing the P22 chip is 4GB's of RAM and 64GB of built-in memory. For its price point, it's pleasant to see the A6 Max run with 4GB RAM as many mid-range handsets only offer 3GB at most. And when the internal storage gets full, you can easily expand it with a microSD card. Suffice to say, there's plenty of storage to go around with the handset.
The A6 Max runs on Android 9.0. That means you get some really cool features right out of the box. For sure, you'd be thrilled getting treated to the fastest, safest, and latest Android Pie on the daily.
Getting through the day is easy-peasy with the Elephone A6 Max. Not only is it powered by a sizeable 3,950 mAh battery, but it also supports wireless charging. About the time the technology starts trickling into mid-range segment! Although we've seen models with 5,000 mAh in this price range, the A6 Max sports just enough juice to power you through a day or two of mild to heavy use.
Another highlight on the phone is its camera setup. Its primary setup is a monstrous 20MP+2MP dual camera, where the smaller sensor is an autofocus camera for excellent portraits every time. If the primary sensor is no slouch, the A6 Max's 20MP selfie camera is a beast. The phone is clearly designed to snag the title "selfie expert" from the likes of Xiaomi Redmi Note 8 Pro and Oppo F5. With this much power up front, the phone does a zippy job with its Face Unlock security feature.
The videos you capture on the phone max out at 1080P@30fps. That's a decent resolution but without stabilisation software, the clips you shoot can come out shaky.
The phone supports multi-function NFC, too, but the 3.5mm headphone jack is nowhere to be found. I guess something had to give given how stacked the phone already is.
Rear Cameras
20MP primary camera
2MP autofocus camera
Dual LED flash
Scene mode
Selfie Camera
20MP front camera
Face Unlock
Performance Specs
CPU: MediaTek Helio P22 (8 cores @ 2.0GHz)
RAM: 4GB
Storage: 64GB (expandable of up to 256GB via microSD)
Battery Specs: 3950 mAh (fast charging, wireless charging)
UK Network Support: Full (4G, 3G + VoLTE)
US Network Support:
WiFi: 2.4 + 5GHz (a, b, g, n)
Headphone: N/A
SIM Support: Nano + Nano + SD
GPS Module: GPS, A-GPS, Glonass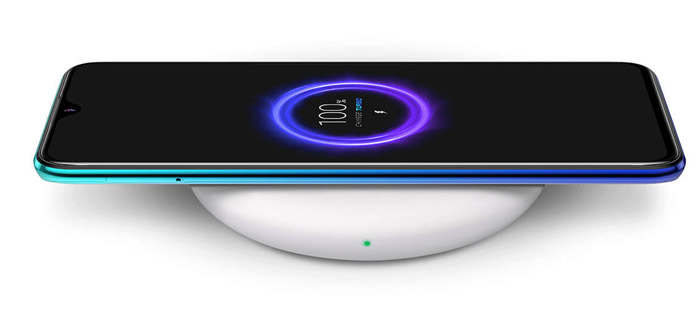 Elephone A6 Max – The Verdict
For a phone that comes with a lot of heft inside and out, you wouldn't think the Elephone A6 Max comes from the budget segment. Its behemoth 20MP selfie camera, a massive HD+ LCD display, and wireless charging support are all pleasant surprises.
Been wanting a daily driver that's stacked yet easy on the wallet? The A6 Max is the phablet to pick.
Do we recommend the Elephone A6 Max? You bet!