The Doogee BL5000 is a Big Blue Shiny Battery-life Beast!
Doogee is well known for producing solid all-rounder smartphones and the BL5000 is no exception. You might not fall in love with a first sight but it's a smartphone that'll grow on you.
Why? …well it's a bit overweight at 210 grams and a little chunky at 10.3mm thick, but… spend enough time with it and its charms start to shine through. The two highlights being the super bright screen and the shimmering pearlescent reflective body.
The BL5000 is another budget friendly smartphone that's been armed with a dual-camera setup (13MP + 13MP)… so I'm excited to take it out into the field and see how well it performs. It promises 2x times lossless zoom as well as a professional Bokeh effect mode to blur out the background.
After having spent a week with the Doogee BL5000 I've grown to like it a lot. It's not going to be a smartphone boundary pushing flagship wannabe… but… I can see it being a reliable all-rounder with better than average looks.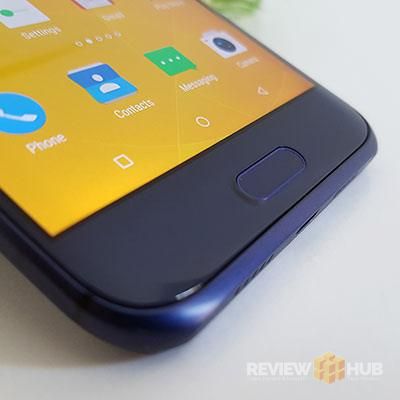 So, scroll on for my full hands-on in-depth review of the Doogee BL5000 smartphone or you can check out the latest offers below…
The Good

Excellent battery life
Crisp & Bright Display
Respectable Loudspeaker
The Design
The Bad

Small hidden bezel
It's heavy at 210 grams
No notification LED
A few rough edges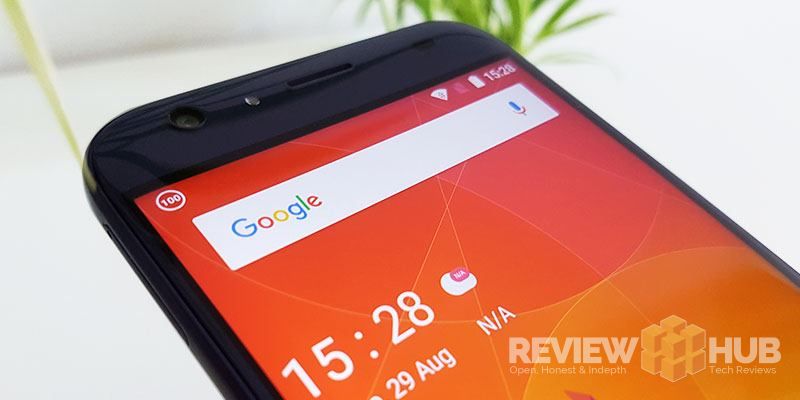 Design, Display & Build Quality
The Doogee BL5000 is certainly an interesting smartphone to grapple with. It's no featherweight at 210 grams but there's a reassuring sturdiness to the phone that I like.
It's a little disappointing to see that the razor thin bezels are met with another border before we get to the 5.5 inch IPS screen. But, even with this, I wouldn't call them chunky. The layer of Gorilla Glass 5 that's been plonked on top certainly adds the thickness of phone (10.3mm) but what's unusual is that creates a strange bubble effect.
The display is a good few millimetres below the glass and, when combined with the high brightness of the screen, it creates a kind of nostalgic feeling I can't quite put my finger on… bad dum cha. The front of the screen curves a lot and creates a bubble like surface that somehow feels retro in a good way.
The 1080P (1080×1920) display is crisp and vivid, whites are neutral and viewing angles are good. Outdoors in direct sunlight, the screen performed exceptionally and was still easily viewable after turning the brightness up to full.
… Super bright, vivid & crisp 1080P display …
In terms of build quality, the side buttons are seated firmly, there's a good vibration motor and the phone feels like a solid slab that isn't going to break anytime soon.
The body of BL5000 is made from metal with the non-removable battery cover being made from a polycarbonate. The battery cover has a super-reflective pearlescent design that really makes the BL5000 stand out.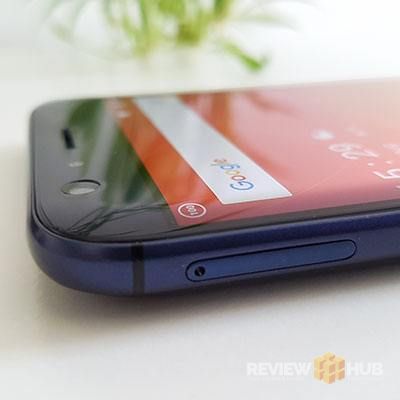 One design weakness is that the home button / fingerprint reader feels a bit muddy. There's no click to it, so touching and pressing the button feels similar. You get used to the pressure needed but some kind of feedback to let you know it's been pressed would have been a nice touch.
There's a couple of areas that lack attention to detail, one is the headphones jack which has a slightly rough edge and the other is the selfie camera glass cover which isn't completely smooth.
In your hand, the Doogee BL5000 is easy to hold and offers plenty of grip. With all this gripping though comes plenty of fingerprints which love to show themselves off on the highly reflective surface.
Overall, I like the BL5000. It's got something about it design-wise that the Doogee Y6 was lacking. The screen will please all but the AMOLED fans and although it's a beast, it's a beast we can forgive because it's carrying a hefty 5050mAh battery in its belly.
Although, the UMiDigi Z1 Pro rocks a 6.95mm thickness, only weighs 158 grams and has a healthy 4000mAh battery. But… it'll set you back a wee bit more money than the BL5000.
Screen Tech Specs: 5.5 inch 2.5D IPS Display, Gorilla Glass 5, 1920×1080 resolution, 401 PPI, 5-point multi-touch
Colours Available: Gold, Blue & Black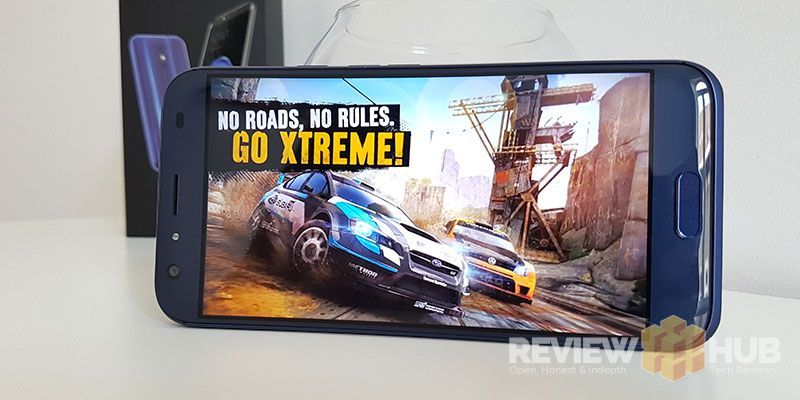 Performance, Gaming & Software
The Doogee BL5000 is one of the first phones to come pre-installed with Doogee UI 1.0, their own custom Android 7 software overlay.
What does this mean for you? it means that there's a cat hanging around on the home screen trying to get you to install themes and download free backgrounds directly from Doogee. It also includes some customisations such as rotating lock screen pictures, but in the end nothing I found to be very useful.
In fairness, it also adds a local news feature to the left screen similar to Samsung's own custom launcher. And… if you don't like it, just download the best Android launcher, Nova Launcher, and customise your Android experience fully.
A couple of other software features hard-baked into the BL5000 are Screen Recording, available from the pull down menu and also Eye Protection which reduces blue light.
… A good budget performance all-rounder with a custom OS …
In terms of day-to-day performance, I didn't have any issues with the Doogee BL5000. While the MediaTek MT6750T is a low-end CPU it's still fast enough to provide a responsive Android 7 experience.
It's been coupled with 4GBs of RAM and a decent 64GB of storage to help keep things running smoothly. For the geeks out there, I've also included the Doogee BL5000 benchmarks below.
It's worth noting that the BL5000 has only the basic sensors available, so you won't be able to use it with VR headsets. In terms of gaming, it's got the mid-range Mali-T860 MP2 which runs almost all Android games on medium or high graphics smoothly.
Whilst gaming on the BL5000 it did warm up slightly, but not to an uncomfortable level.
CPU: MT6750T (8-Cores) @ 1.5GHz
GPU: ARM Mali-T860 MP2
RAM: 4GB
Storage: 64GB's (51.3GB usable) (read speed: 98MB/s, write speed: 166MB/s)
Expandable: Yes (2nd SIM slot up to 256GB)
Software features include: Not Rooted, Doogee theme repository, Lock Screen Slideshow, Double-tap-to-wake, Air Gestures, MiraVision (enhanced), 5 Fingerprint recognition, Smart Lock, SIM Management, On-screen buttons, Cast, encrypted by default.
AnTuTu Benchmark 6

3D – 7563
UX – 18060
CPU – 14000
RAM – 4190
Overall Score: 43813
Geekbench Score:
Single Core Performance: 612

Multi-Core Performance: 2624

Interested in Android Benchmarking Apps? Check out our guide to the Best Android Benchmarking App in 2017.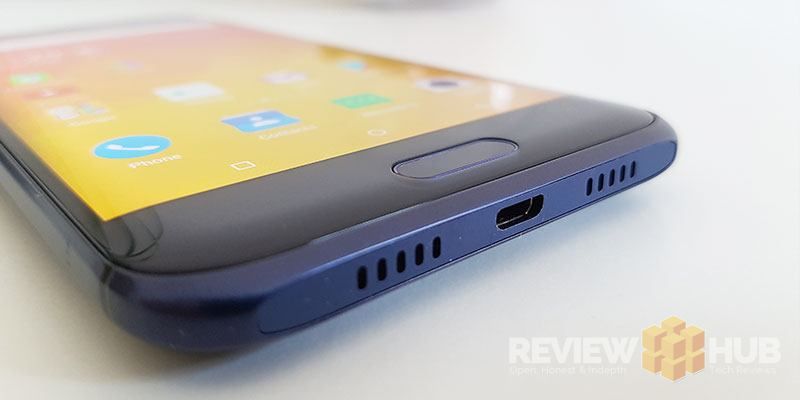 Fingerprint Reader
The front-facing fingerprint reader on the Doogee BL5000 is accurate but not the fastest. It will respond to a fast touch but takes just under a second to unlock and turn the screen on.
Top Tip
For better fingerprint unlock accuracy, I recommend adding each of the main fingers you'll be using two times. This will improve the read accuracy of more of your finger will be stored on the phone.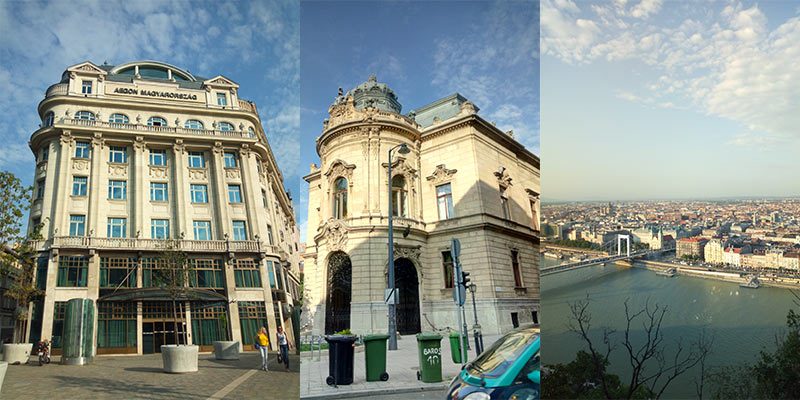 Dual Cameras / Photography
On paper, the dual 13 megapixel snappers on the Doogee BL5000 sound impressive, but in my experience, a single good camera lens beats a dual lens every time on budget devices.
After taking the BL5000 around Budapest for the day I got back home and analysed the photos looking at dynamic range, HDR quality, sharpness and vividness.
The Doogee photos look better on the phone itself but when blown up on a laptop, they look a little soft and washed out. The Bokeh effect from the dual-lens is gimmicky and you'll probably never want to use it.
The 2x lossless zoom from having a second camera doesn't add much to the mix. Zooming in on a 1x image twice as much on the 2x image showed nearly identical results. You can see the comparison photos in the full album below.
The forward facing flash is too bright to use for night-time selfies but does help to remove under eye shadows in the day.
Overall, it's not a bad camera considering the price and all the extra features the BL5000 has. In my experience, you have to pay a lot more to start achieving quality smartphone photography results. For casual use and viewing the photos on the phone, it'll do the job.
The Doogee BL5000 sample photos in the album below are taken first in standard mode and then in HDR mode. Where applicable, photos are taken in 1x zoom and then 2x zoom for comparison.
I also took all the same photos with the dual-lens camera setup on the OnePlus 5 which you can see here – OnePlus 5 Camera Samples Flickr.
Rear Camera:
13MP + 13MP
Aperture f/2.2
1080P Video
2x Lossless Zoom
Front Camera (Selfie time):
8MP
Aperture f/2.2
88 degree wide angle
Soft light flash
Beauty Mode 2.0
Call Quality & Speakers
There are two speaker grills at the bottom of the BL5000 but this doesn't mean a stereo setup. Only the bottom right grill houses a speaker but luckily. The speaker is the better side of the spectrum in my experience.
It lacks a little clarity and the mids are slightly muddy but overall it's a better than the average smartphone speaker. With displays and performance improving massively over the last two years, hopefully, speakers will be next.
During our testing, the call quality was good with voices being loud and clear on both ends of the line.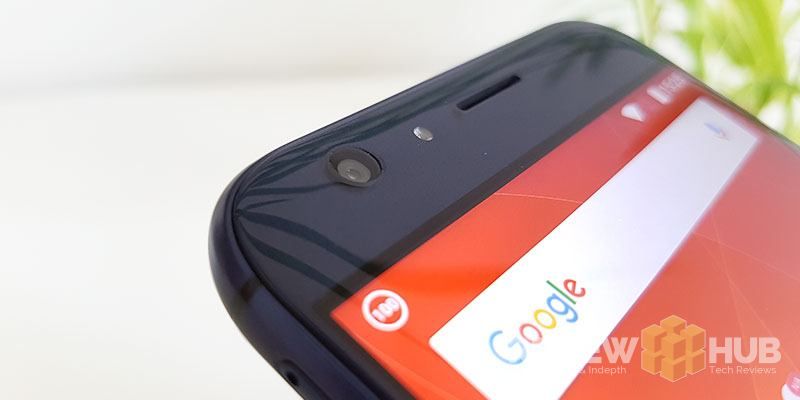 Battery Life
This is an area where the BL5000 excels and a reason why I can see a lot of people buying the BL5000. Too often battery-life is overlooked in favour of slimmer and lighter phones.
Well, the BL5000 doesn't care about weight and will easily see you into your second day of usage thanks to the power efficient CPU and 5050mAh battery. It's non-removable, which is a shame as the rear cover is plastic and would have been easy to implement.
Further Reading – Smartphone with Amazing Battery Life
The BL5000 has fast charging built-in and a 2amp fast charger included in the box. Strangely during testing, AccuBattery wouldn't calibrate saying there was no charge data available meaning I couldn't confirm the 2amps input.
Using the old fashioned method of a stopwatch, I measured the following charge times for the Doogee BL5000.
0-50% : 1 hour 4 minutes
0-100% :1 hour 52 minutes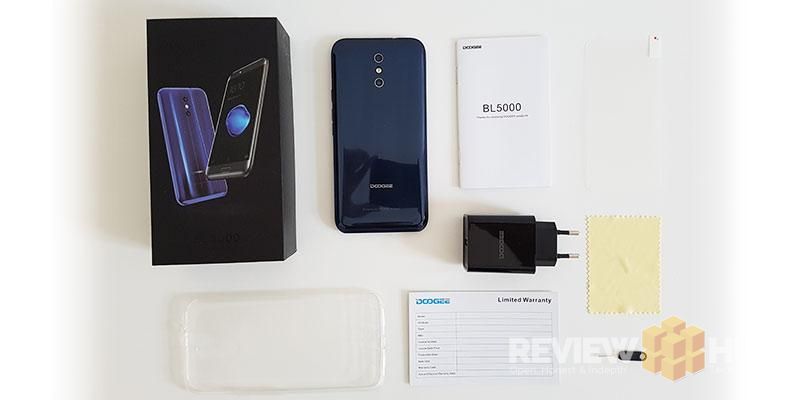 What's in the box?
Even though the BL5000 comes with a screen protector already installed, it doesn't count as it's ridiculously small and only covers half the screen.
Also in the box, you'll find a standard Micro-USB cable, SIM pin, Instruction manual, warranty card, 2 amp fast charger 3.0 and another stupidly small screen protector. There's also a clear plastic case that has port covers built in for the headphone jack and power port.
The packaging is pretty basic and didn't get me excited. It does the job but feels pretty cheap with the charger rattling around the bottom of the box when you shake it. The BL500 is more secure at the top of the box and comes already in clear plastic case for added protection.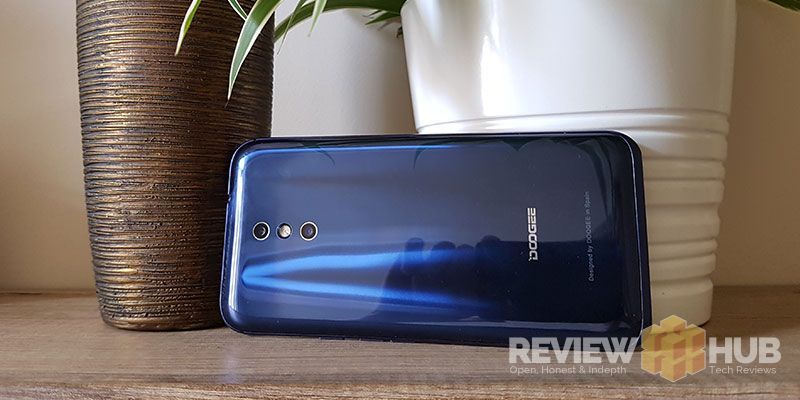 Doogee BL5000 – the bottom line…
If having a slim and lightweight phone isn't high up on your list of Pros, then the BL5000 has a lot to offer. The big battery, bright vivid screen and interesting design makes the Doogee BL5000 stand out in the crowded Chinaphone market.
There are some cons, like the lack of notification LED and fingerprint magnet materials, but, the Pros outweigh these.
I can see this phone selling well, despite being a fan of lightweight slim phones myself… the BL5000 has managed to charm me. So… do I recommend the Doogee BL5000? Yes I do.
Full Tech Specs Below…
Has the Doogee Bl5000 your tech buds? Check out the latest deals below.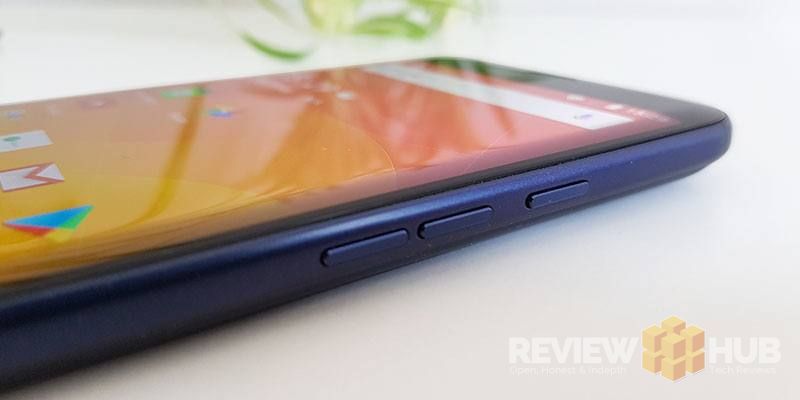 Tech Specs & Connectivity
You can find all the tech specifications for the Doogee BL5000 below. If I've missed off a parameter that you're looking for just comment below.
UK Network Coverage? Yes the Doogee BL5000 comes with full UK Support for all carriers.
| | |
| --- | --- |
|  Smartphone | Doogee BL5000 |
| Screen Size | 5.5 inch |
| Pixel Density | 401 |
| Screen Resolution | 1080×1920 |
| Screen To Body Ratio | 69% |
| Screen technology | Gorilla Glass 5, IPS, high-brightness |
| Thickness | 10.3mm |
| Weight | 210g |
| Material | Metal Frame, Polycarbonate Back |
| Colors Available | Gold, Black & Blue |
| Storage | 64GB |
| Processor (CPU) | MT6750T Octa-Core @1.5GHz |
| Graphics (GPU) | Mali-T860 MP2 |
| RAM | 4GB |
| Android Version | 7.0 Nougat |
| IP Rating (Water, dust) | NO |
| Micro-SD Card Tray | Yes – uses 2nd SIM Slot |
| Notification LED | NO |
| Finger Print Sensor | YES – Front facing |
| Infrared | NO |
| USB Type | Micro-USB |
| 4G Bands | FDD: B1 (2100MHz) / B3 (1800MHz) / B7 (2600MHz) / B8 / B20 (800MHz) |
| 3G Bands | WCDMA: 900, 2100MHz |
| 2G Bands | GSM: 850, 900, 1800, 1900MHz |
| SIM Support | Dual SIM – Micro + Nano |
| WiFi | 2.5GHz Single – b, g, n |
| GPS Tech | GPS, A-GPS |
| Bluetooth Version | 4.0 |
| NFC | No |
| Sensors |  Proximity, Accelerometer, Light |
| OTG | YES |
| Battery Size | 5050 mAh |
| Fast Charging | YES (12V 2A) |