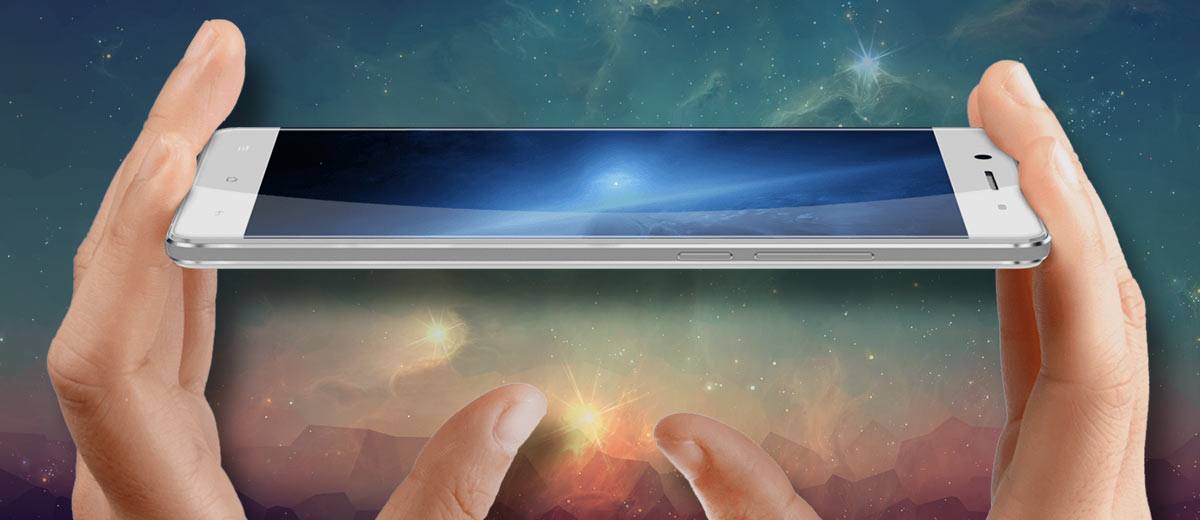 We take a look at the Cubot X17 in our full Review
Update: Looking for the latest Cubot Phones? Top 5 Cubot Smartphones
10/02/16 – Rumour Mill – Android Marshmallow 6 update coming to the Cubot X17 soon. Cubot tweeted "Hi Ralph, the new model X17 will have the Marshmallow update. We are looking into the current model now so watch this space"
Cubot X17 prices start at… UK : £110 | EU : €142 | US : $149
Cubot X16 prices start at… UK : £100 | EU : €132 | US : $139
Cubot are fast becoming a well-known Chinese technology brand among the tech-savvy but is it a wise move for the ordinary consumer to buy a phone from China?
The answer is YES, not only do Cubot phones run on the same operating system 'Android' as most phones in the UK, they also pack a lot more punch when it comes to hardware and have full UK 4G Support.
Two of the flagship phones recently released by Cubot are the X16 and the X17, but do they cut the mustard? We're about to find out.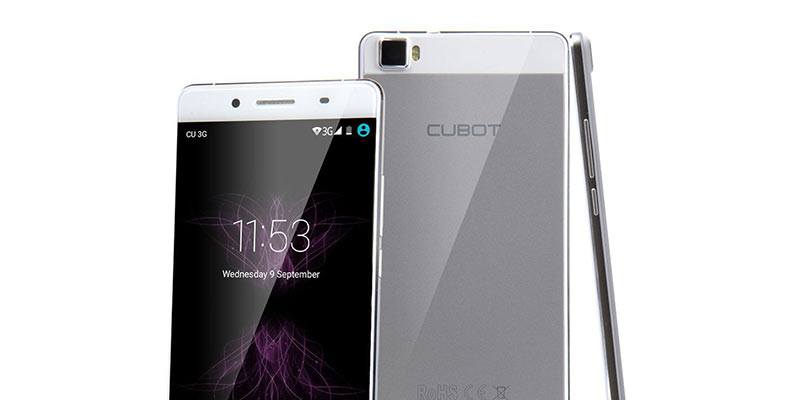 What are the differences between the Cubot X16 and the Cubot X17?
I'm sure you're wondering why Cubot have released the X17 so soon after the X16 with them being so similar?
It could have just as easily have been called the X16 Plus or the X16-S, the physical differences are barely noticeable with the rear camera and grey back being the only obvious ones. One almost hidden exterior change they've made is that they have shaved 0.1mm from the X17's thickness in comparison to the X16. Cubot have even re-used some of the X16 images for their X17 product listing. So with the exterior being so similar what about the hardware inside?
It's almost the same story again with the hardware, the only difference being that the Cubot X17 has 3GB of RAM compared to 2GB in the X16. Both phones have the same CPU, GPU, Camera Resolution, Battery Size, Connectivity, Cellular Support, Weight & Storage.
Knowing the price difference between the X16 and X17 is so small I can't find a reason NOT to just discard the X16 and focus my attention on the Cubot X17. I think retailers know this as well, with there being some impressive 'Black Friday' sales for the Cubot X16. If the price of the X16 drops upon release of the X17 losing the extra 1GB of RAM will be a lot more appealing.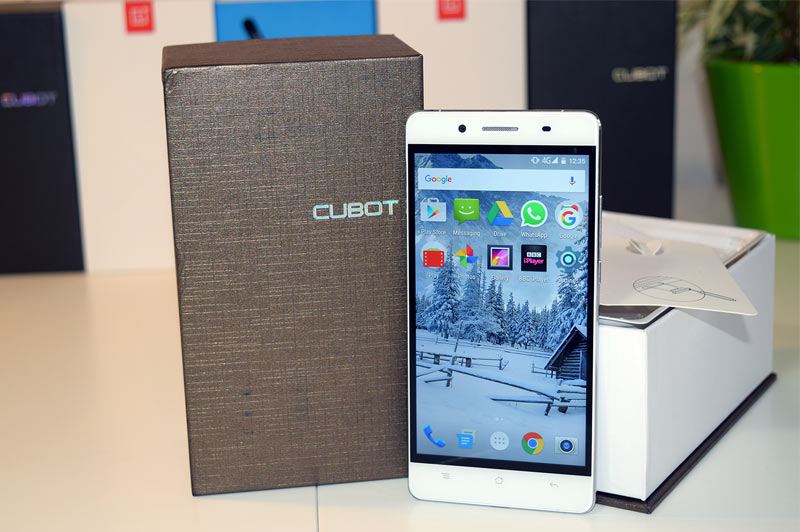 Cubot X17 Pro's and Con's
[column size=one_half position=first ]
Pros
Low Price
Full HD Screen (1080×1920)
Full UK 4G Support
3GB Ram
Slim Design
Dual SIM slots
Good battery life

Bright notification LED
Metal Alloy Construction
[/column][column size=one_half position=last ]
Cons
Android 5.1 (We want 6+)
Average gaming performance
Buttons aren't backlit
No compass
[/column]
The pros of the Cubot X17 far outweigh the cons here. If you are looking for a battery powerhouse like the Cubot H1 then this might not be the phone for you. However, if you are looking for a lightweight phone with a mid-range CPU, mid-range gaming performance, a fantastic screen and UK 4G coverage at a bargain price then the X17 is definitely for you. Taking the top spot as Cubot's flagship phone the X17 is a great all-rounder that would suit all but the heavy gamers and battery life evangelists.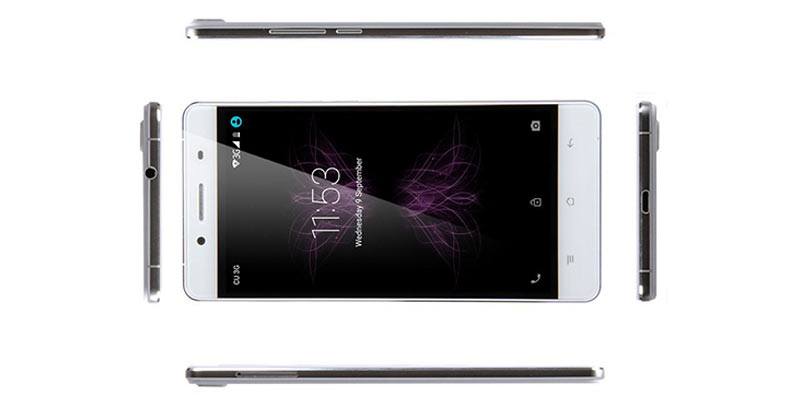 Screen & Design
On first appearances, the Cubot X17 is a striking phone. The 6.1mm frame thickness and curved edges coupled with the metal alloy frame definitely give it a premium look and feel. I'm not too sure about the silver rectangle on the rear, though Cubot claims the new Zinnic Alloy, (I think they made Zinnic up), gives a natural textured feel, which in reality is true and adds much-needed grip to the slimline device. Even with the X-Men sounding Zinnic I'm still leaning a little towards the design of the X16. Having a one coloured minimal black back to the phone, for me, really improves the aesthetic. It's always down to personal opinion, but for me, the square camera lens also gives the phone a slightly less high-end feel than its little brother the X16 with its inset circular lens.
Where the Cubot X17 really impresses is with its full HD screen. The screen is crisp and sharp with bright colours being vibrant. The black levels are really good with Cubot providing a selection of wallpapers to show this off. It doesn't reach AMOLED levels but for an LCD, I found myself really impressed. The whites also look bright without any discolouration and you have a good range of brightness settings to choose from with even 75% brightness lasting me throughout the whole day.
The X17 also has MiraVision support letting you adjust the screen colours, which allows you to choose between a neutral look or make everything slightly over saturated and 'pop'.
They've chosen to go with a 2.5D screen again which means the screen curves into the phone at the edges giving a subtle bubble effect, in reality, you don't notice this much.
The bezel on the phone is also very small with the screen almost hitting the left and right edges of the frame. Once the screen is turned on you'll notice that the bezels aren't quite as small with a slight black border appearing. It's not the best-looking phone Cubot have produced but it definitely doesn't belong on the ugly shelf either.
Screen Tech Specs:  5″ Screen, IPS , JDI, Capacitive, 90%NTSC Color Gamut, 1080x1920px Resolution, 441 PPI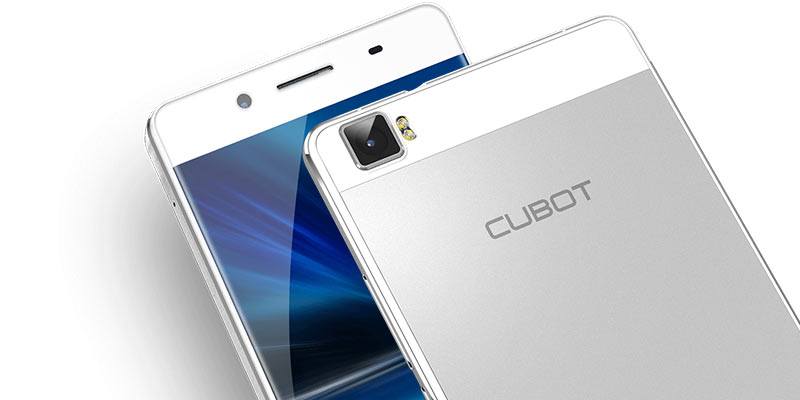 Hardware
The Cubot X17 has some decent hardware which I'll cover in more detail below.

CPU
The X17 used a  MediaTek MT6735A which is a 1.3GHz Quad-Core 64bit CPU. This is a mid-range CPU which in benchmarks out performed Qualcomm's similar offering the Snapdragon 410. It's a relatively new CPU and handled all day-to-day tasks and multitasking with ease.
GPU – Gaming Performance
The X17 and X16 both feature an ARM Mali-T720 GPU. You won't be playing games on maximum settings here, but you will be able to achieve okay frame rates on most games. If you are looking for something to play the latest FPS games then this isn't the phone for you. Codenamed 'Midguard' the T720 is a mid-range GPU that clocks in at 650MHz. Benchmarks & Game Tests below.
To really test the gaming performance of the Cubot X17 I've been punishing the poor phone with a series of 3D super-intense popular Android games. The Cubot X17 will handle all non-intensive 3D games with ease and only became slightly warm during game-play with the heat dissipating quickly which is a good sign.
Modern Combat 5 Blackout – This FPS stuttered a couple of times during the first level but was 99% playable. I imagine it may stutter again during complex scenes later on in the game.

Asphalt 8 – Stuttered a lot on high settings, switched down to medium settings and then the game played smoothly.

Dead Trigger 2 – Not sure what happened with this game but when I tried to download from the Android Play store I was met with – 'Your device isn't compatible with this edition'.
Nova 3 – Too much for the T720, Cut-scenes and game-play both almost unplayable.

Don't let this put you off, these games are very intensive and generally need the higher spec'd GPU chips to run them.
AnTuTu Benchmark v6.0.1

The Cubot X17 scored a respectable 35270
3D – 3702
UX – 14342
CPU – 12348
RAM – 4878
Epic Citadel benchmark
Average FPS: 18.3, Resolution: 1920×1080, Performance Level: Ultra High Quality
Vellamo Benchmark Scores
RAM – Multitasking
Inside you'll find 3GB of RAM which is a 1GB step up from the Cubot X16. 3GB is great and future proofs the phone whilst keeping all your Apps running smoothly.
ROM – Storage
The X17 comes with 16GB of internal storage and has an expandable memory which will take cards up to 64GB. 16GB is pretty much the standard for internal phone storage now so I would have liked to have seen Cubot pushing the boat out a little for their flagship phone and offering 32GB of fast internal storage.
Read Speed: 169MB/s
Write speed: 77MB/s.
Speaker Quality
The internal speaker quality on the X17 is good with voice calls being clear. The external speaker sound is lacking some bass and sounds a little high in the treble but still very usable. You have the option to tweak the speaker sound in the Android settings as well.
A good design feature is the speaker grill placement on the back as you don't cover this with your hand when holding the phone in landscape mode. I even found you could block the speaker grill completely and still hear the sound quite well.
Tech Specs:  3GB RAM, 16GB Storage (64GB Expandable), 1.3GHz 64bit Quad-Core CPU, Mali t720 GPU.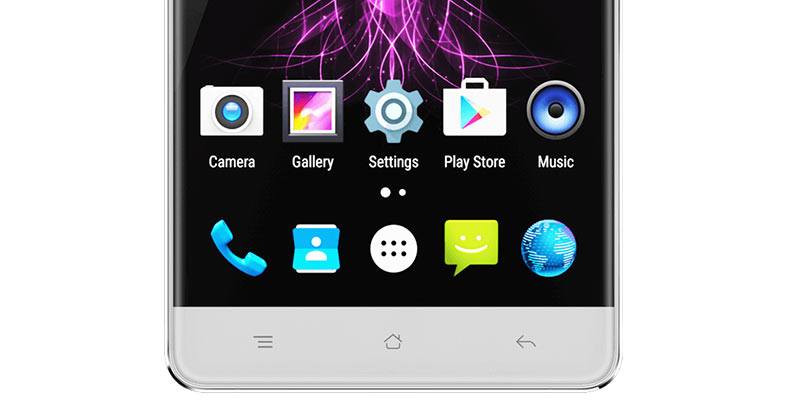 Software
It comes pre-installed with close to stock Android Lollipop 5.1 out of the box. You can quickly and easily download and install a launcher of your choice. I recommend the Google Now Launcher if you're looking for a close to stock Android feel which is free from the Play Store.
Lollipop is a great operating system, released before Marshmallow and features the new flat paper design that Google has used across its branding. I still feel a little disappointed that Cubot have not opted to use the latest Android 6 Marshmallow.
Android M has been available for a few months now which is plenty of time for a small company like Cubot to update their phones and make the new OS compatible. It would be great for Cubot to promise future updates to the latest operating system (Android 6) to anyone who purchases an X17 but then this would probably push the price up for continued support.
One pretty cool software feature that Cubot has bundled in is their Gesture Snap technology. Instead of having to set a timer, or press a button, you can activate the camera shutter by performing a hand gesture. I'm glad that Cubot are thinking outside the box with their own software features.
Battery
Although on paper the Cubot X17 only has a smallish 2500mAh battery, that doesn't mean to say it's a poor performer. Cubot have been clever with the power management of the X17 with it easily having enough juice for a full days use. I've posted the results of the GeekBench's battery test benchmark I ran on the X17 below.

GeekBench Battery Score
(This score was calculated with 4G turned on.)
Score: 2918
Time – 7h 17m 40s
100% – 0%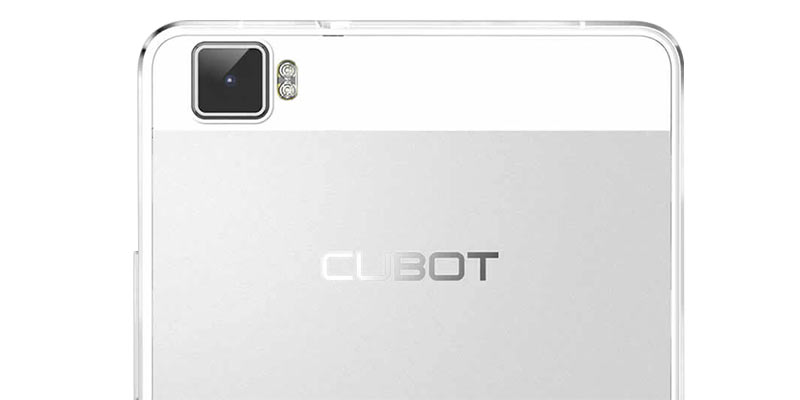 Cubot X17 – Camera Test
I took the Cubot X17 into Manchester UK to see how the camera would perform in the overcast rainy conditions and well as at some popular attractions. You can see the full Cubot X17 photo album on Flickr.
Below you can see the technical specifications for the X17 cameras. Disclaimer: I'm just a regular Joe when it comes to taking photos, I imagine you can probably get much better photos if you know what you are doing.
Overall the X17 rear camera produced some decent indoor photos. Using the flash on close-up shots produced crisp and vivid photos. I recommend if you have a steady hand to leave HDR on as this produced some of the better shots for me. The downside to this is it only takes a little shake to blur the HDR photo.
Outdoor shots with plenty of light worked best and even in the very wet and overcast Manchester the X17 managed to produce some decent results. If you zoom into photos you will see quite a bit of grain and artifacts.
A downside I found with the camera is between shots the picture brightness could vary quite a bit. One moment your image could be too dark then overly bright and washed out. My solution was to just take a few photos at a time or switch on HDR. This could quite possible just be me being an amateur, I'm not sure.
For the price of the Cubot X17, I think the camera 'ain't half bad' and the HDR works really well if you have a steady enough hand.
[column size=one_half position=first ]
Back Camera:
1/2.7 inch CMOS
f/2.2 aperture
5-element lens
Dual LED Flash
Dual ISP Image chips
Blue Glass Infrared Filter
HDR, Panoramic, Burst & Beauty Modes.
[/column]
[column size=one_half position=last ]
Front Camera:
CMOS
4-element lens
f/2.2 aperture
Wide Angle
Gesture Snap
Beauty Mode
[/column]
Connectivity
Connectivity on the X17 is good, it comes with all the standard features you'd expect of a mid-level smartphone and works on all the 4G bands that are used in the UK. GLONASS GPS is missing which can slow down GPS connection speeds if standard GPS is out of range. This didn't affect the phone much during testing with the X17 having an accuracy of 3m metres when driving.
One possible negative is that Cubot has opted to place the memory card slot in SIM slot two, so if you're looking for dual active SIMs with extra storage capacity you're going to be disappointed. One solution to this is to carry external storage and use the OTG USB functionality that the X17 offers.
Frequencies Supported: 850 / 900 / 1800 / 1900 MHz GSM | 900 / 2100 MHz WCDMA | B1 / B3 / B7 / B20 FDD-LTE (4G)
3G : YES
4G : YES
Bluetooth : 4.0
WiFi: 802.11b, g, n
GPS : GPS, A-GPS
Sensors : Accelerometer, Light sensor, Distance sensor, Infrared remote
SIM support:  Dual SIM – 1 Micro, 1 Nano
Network Speed testing with Oukla
WiFi – 21.81Mbps download & 9.72Mbps upload.
4G – 27.81Mbps download & 23.33Mbps upload.
Will the Cubot X17 work in the UK?
3G – YES
4G – YES
Yes, the X17 supports 4G LTE Bands 1, 3, 7 & 20. The active 4G LTE bands in the UK are 3, 7 & 20. For more information on your whether an import phone will work with your network provider please see
If you'd like more on this please read – Will a Chinese smartphone work in the UK
What's in the box?
Inside the box of the Cubot X17, you'll find: Regional Plug, USB to Micro USB cable, Cubot quick start guide, Sim tray pin, Microfibre cloth, Spare Screen protector (comes with one installed) and a plastic see through case. The case is a bit cheap and flimsy having some rough edges on the one I received. It'll definitely be worth ordering a third party case at the same time.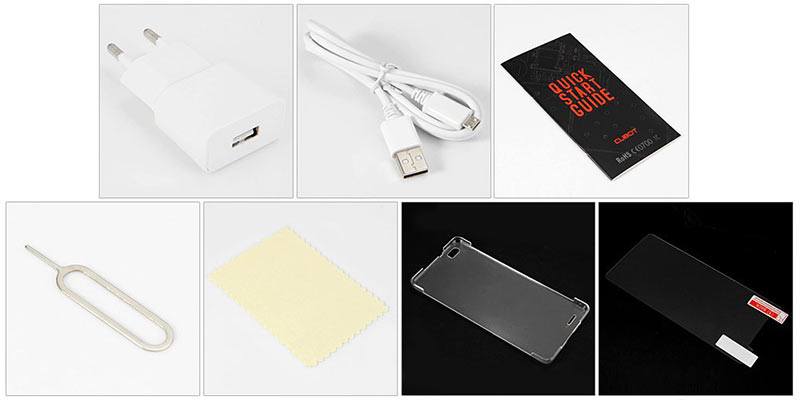 Are there any accessories for the Cubot X17 and where can I buy them?
Yes, you'll be happy to know that there are a quite a few cases and accessories already on the market. In the past, this has been an area where Cubot has suffered but as momentum for the Cubot brand picks up, so has the range of accessories available.
Cubot X17 Accessories on Amazon
Cubot X17 – To buy or not to buy?
The X17 is a definite Review Hub BUY!
The features offered and phone cost makes the X17 nothing less than exceptional. I think for the average smartphone user the X17 covers all the bases. It has a fantastic bright screen, some good medium-level hardware backed up by 3GB of RAM and a Zinnic Alloy frame to give it a premium feel. This is one Chinese smartphone that you won't be disappointed with unless Cubot
This is one Chinese smartphone that you won't be disappointed with!
All this talk of the Cubot X17 got your tech buds tingling?
Cubot X17 prices start at… UK : £110 | EU : €142 | US : $149
Please post any questions you have about the Cubot X17 in the comments below & feel free to share if you found my review helpful.