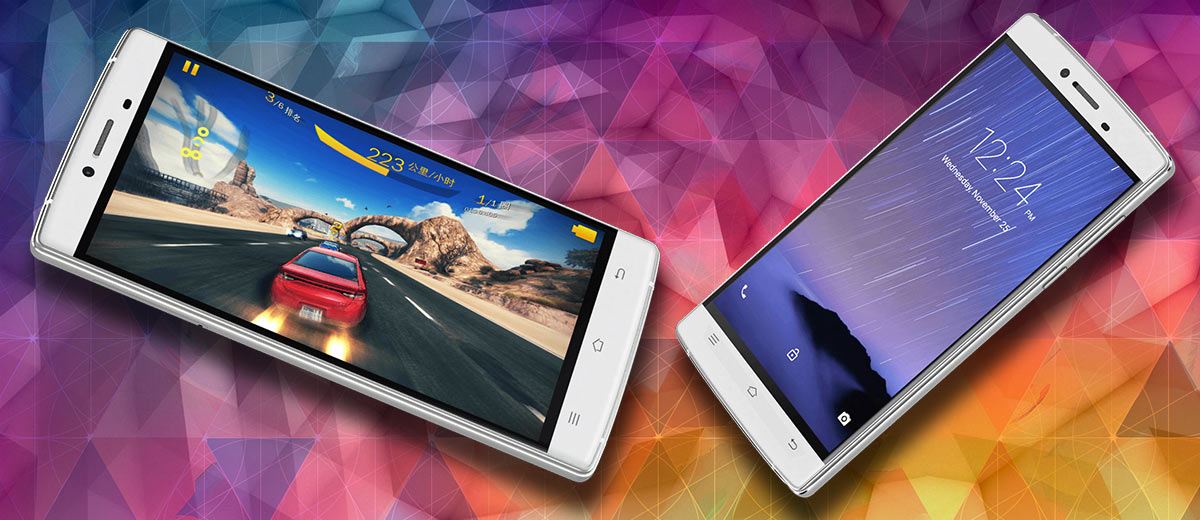 It's great to see Cubot venturing into the FingerPrint ID arena with the S600
Update: Looking for the latest Cubot Phones? Top 5 Cubot Smartphones
With the Chinese mobile manufacturer Cubot having recently released the X16 & X17, (both great phones) now they are moving into the touch ID arena with the Cubot S600 and the Cubot S550. With UMi's flagship the UMi Iron Pro also having a fingerprint sensor the battle is on for the cheap Chinese phone that delivers touch ID.
Cubot are known for pushing the boundaries of what's possible from a budget smartphone which leads me to think the S600 & S550 could be a trial run of Cubot's fingerprint sensor technology before pushing it out across their flagship 'X' range of phones.
Inside the S600, we find some mid-performance phone hardware with a MediaTek quad-core CPU, 16GB of storage, Dual SIM and 5 inch 720P JDI IPS display. It's not got the X17's Full HD Screen, 3GB of RAM and sleek design but it does have a fingerprint sensor, sells a for a little less  and features front and back 2.5D glass panels.
Cubot S600 starts at… UK : £114.99 | EU : €159.99 | US : $156.99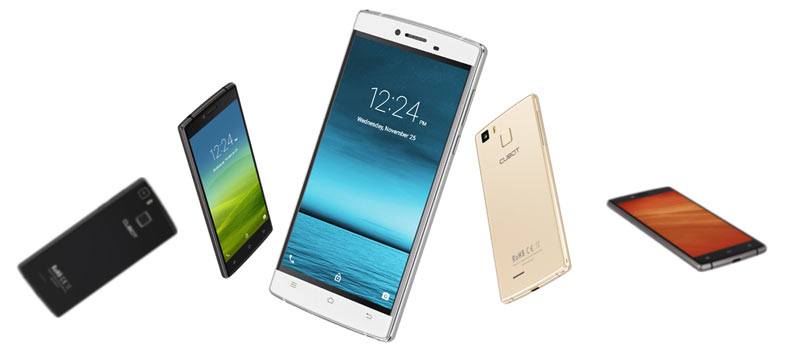 The Good
An added bonus is that as well as an accurate fingerprint sensor on a budget smartphone, Cubot have also decided to use a Samsung camera lens in the S600. This gives faster focus times and improved picture quality compared to the nondescript cameras we've seen in the some of Cubot's earlier phones. Having an improved & branded camera is a good move from Cubot showing that they are listening and taking on feedback from their users whilst moving the brand forward.
[column size=one_half position=first ]
Pros
Finger Print Sensor
Metal Alloy Frame
Samsung 16MP Camera
Friendly Price Tag
Dedicated SD Slot
Dual LED Flash
Notification LED
[/column][column size=one_half position=last ]
Cons
Could be lighter
Not Full HD (only 720×1280)
Design
No Double Tap
No Gyroscope
[/column]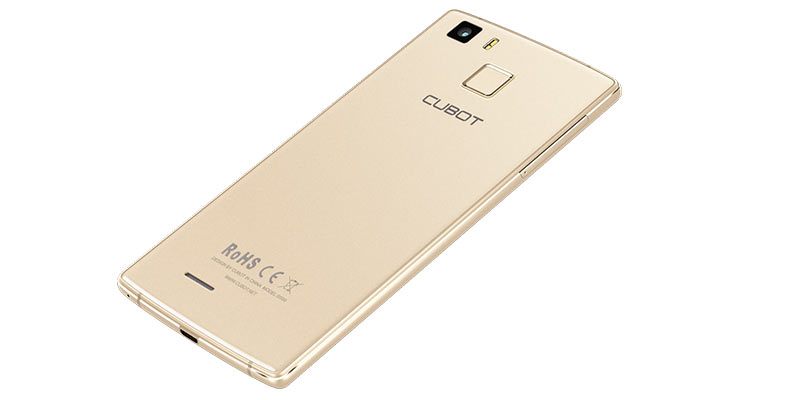 Design
You may not agree here but I'm not a fan of the Cubot S600 design. I'm not feeling the curved ends, it looks a little clunky and the buttons only align proportionally on the black model. I know I'm being fussy and having 2.5D glass on the front and back makes it feel nice in your hand, if a little on the weighty side but there's something about the S600 that just feels off.
Another nice touch is the back-illuminated touch buttons allowing you to use the phone more easily at night & the customisable notification LED that sometimes can be missing on Chinese smartphones.
Cubot have always done a good job with their phone screens choosing bright and colour-rich panels and the S600 doesn't disappoint. It provides a nice level of detail and a respectable 294PPI. The phone also supports MiraVision for improved screen colours and everyone except the pixel-spotters will be quite happy with the screen quality. There's no full HD so you won't have the wow factor that we see on the likes of Cubot's X15, X16 & X17 but the benefit of this will be in the improved battery life due to the reduced power draw from the lower resolution screen.
Colours Available: Black, White & Gold
Screen Tech Specs:  5″ Screen, JD AH-IPS ,OGS, 5 Point multi-touch, Capacitive, 720x1280px Resolution, MiraVision, Notification LED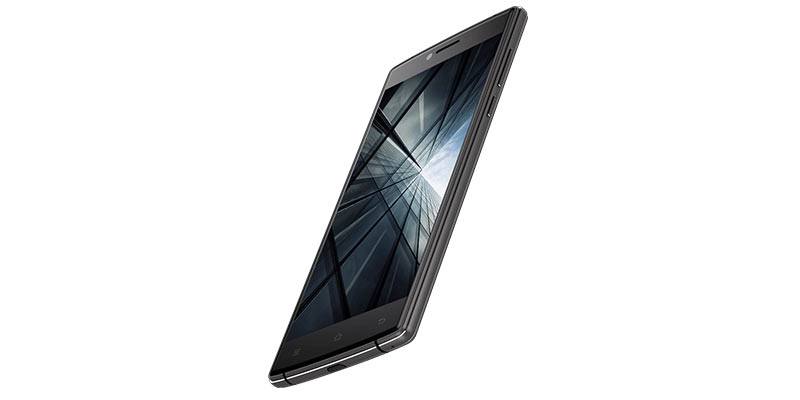 Software
The phone feels responsive and I didn't encounter any software freeze-ups whilst testing the S600. It handles app switching, opening & closing with ease.
The fingerprint software that Cubot provide allows you to set up to 5 fingerprints for recognitions by the sensor. Another cool feature is you can lock down certain apps with your fingerprints which is good news for secret keepers everywhere. You can also customise the notification LEDs and set up air gestures.
The S600 comes out of the box with Android 5.1 Lollipop pre-installed. The good news is Cubot have left the S600 bloatware free with a close to stock android experience whilst only installing a few useful apps. After booting up your S600 for the first time you can easily switch to the Google Launcher for that authentic stock Android feel should you want it. I would have thought that Cubot would have upgraded to Android 6.0 Marshmallow by now which features improved security and native Finger Print Sensor software… maybe there are some barriers that I'm not aware of.
Other features include: MiraVision support, Double tap to wake, air gestures, FM radio

Hardware
When we take a look inside the internals of the Cubot S600 it's surprisingly similar to the Cubot X16. Overall the S600 scored a fairly respectful score of 32,924 in the AnTuTu benchmarking test.
AnTuTu Breakdown:
Overall 32924
3D – 3772
UX – 13243
CPU – 11440
RAM – 4469
CPU
The S600 uses a MediaTek MT6735A which is a 1.3GHz Quad-Core 64bit CPU. This is a mid-weight processor designed for budget friendly android phones and the four cores will handle most multitasking with ease.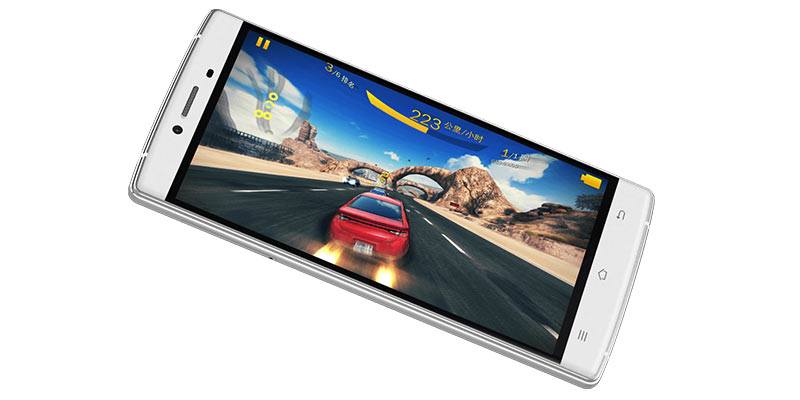 GPU – Gaming Performance
The MTK6735 comes with integrated graphics in the form of the ARM Mali-T720 GPU. Codenamed 'Midguard' it's a mid-range GPU that clocks in at 650MHz, ARM focussed on energy efficiency when creating the 700 series. During testing, I didn't see any frame-rate dropping on the games I played. It's not a gaming powerhouse by any means but it will play most popular games with ease.
RAM
Cubot have fitted the S600 with 2GB of RAM which is plenty for jumping between apps and running Android Lollipop 5.1 smoothly.
Internal Storage
It has 16GB of fast internal storage and has a dedicated memory card slot as part of the SIM tray. Cubot state that the S600 accepts SD cards up to 32GB but in the past I've used much bigger SD cards with success although I haven't tested this with the S600.
Speakers
The loudspeaker on the S600 is a little quiet and on the tinny side, this is to be expected from most budget Chinese phones. The internal ear speaker sounded clear when in use during phone calls.
Tech Specs:  2GB RAM, 16GB Storage, Dedicated SD Slot (up to 32GB), 1.3GHz 64bit Quad-Core CPU, Mali T720 GPU.
…Uncovering Cubot's Secret…

If you haven't seen it already, then you are in for a treat with the S600 as Cubot has put together a making of video. Some of my favourite quotes from Cubot this time are 'Art is right there' and 'Gold is the most recognizable among the three colors. It seems like the sunshine in the autumn's late afternoon'. I'm not sure who Cubot is hiring as their English copywriter but I feel a little has been lost in translation.
Let me know your thoughts on Cubot's video in the comments.
Battery
The battery on the Cubot S600 is non-removable due to the 2.5D rear glass cover. I found that the battery life on the Cubot S600 was okay. With medium use, the phone lasted throughout the day but it did need topping up when I played games. So overall not a battery beast like the Cubot H1 but you should still get a full days use.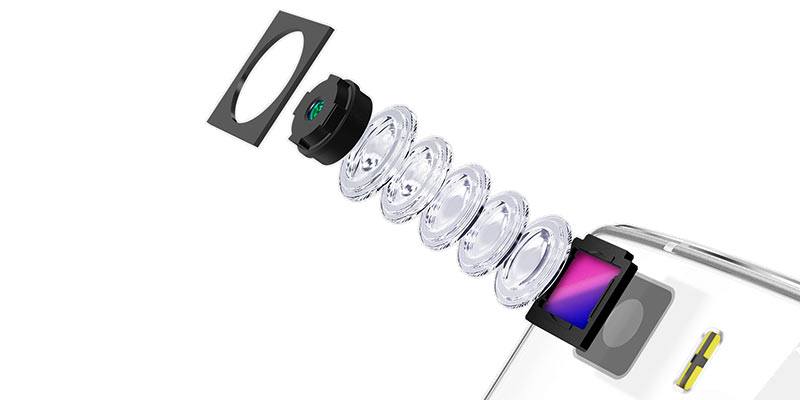 Camera
Cubot opted for a Samsung rear camera lens featuring a PDAF focus chip which increases the speed of the auto-focus. I found the camera produces some good photos but not as vibrant as I was expecting from the Samsung lens. For a budget phone it's okay but for the mobile hobby photographer, you'll want to look elsewhere.

Camera Features: Panorama, Live Colour filters, Beauty Mode, White Balance, Scene Mode, Face Detection, Timer, HDR
[column size=one_half position=first ]
Back Camera:
ISOCELL
16.0MP Autofocus
5P lens, ƒ/ 2.0 aperture
5 element lens
Blue glass Infra-red filter
1080P video Capture, 30fps
[/column]
[column size=one_half position=last ]
Front Camera:
[/column]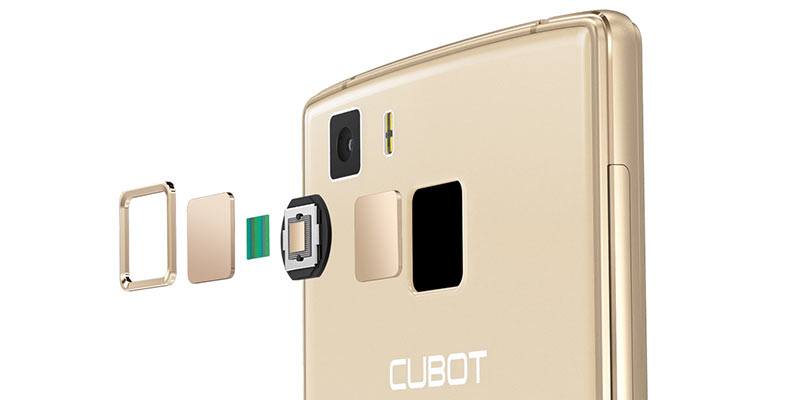 Connectivity
The S600 has the largest cellular support we have seen from Cubot so far which includes supporting all the 4G frequencies used here in the UK. It also has an inbuilt compass with pretty good GPS tracking so it's a good choice for your SatNav without fear of losing signal.
Frequencies Supported: 850 / 900 / 1800 / 1900 MHz GSM, 850 / 900 / 1900 / 2100 MHz WCDMA, B1 (2100MHz) / B3 (1800MHz) / B7 (2600MHz) / B20 (800MHz) FDD-LTE
3G : YES
4G : YES
Bluetooth : 4.0
GPS : GPS, A-GPS
Sensors : Accelerometer, Light sensor, Distance sensor, Compass, Finger Print Sensor
USB Type: Micro-USB
OTG: YES
SIM support:  Dual Micro-Sim cards
Will Cubot S600 work in the UK?
3G – YES
4G – YES
Yes, the S600 supports 4G LTE Bands 1, 3, 7 & 20. The active 4G LTE bands in the UK are 3, 7 & 20.
If you'd like more on this please read – Will a Chinese smartphone work in the UK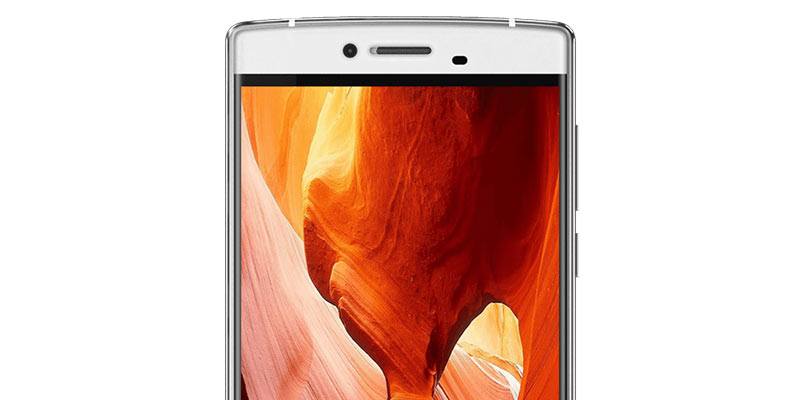 Should you buy the Cubot S600?
We've all been very lucky recently as Cubot have spoilt us with a large choice of new phones, all having different features with their own Pro's and Con's. If you haven't already, check out the Cubot S550 as it's very similar to the S600 but with a larger screen, slightly thinner and more minimal look. Alternatively the UMi Iron Pro is a step up in specs for a small price increase and also includes a fingerprint sensor.
If a fingerprint sensor isn't high on your list then the X17 although slightly more expensive is a very good alternative. You can read about the Cubot X17 here.
Cubot S600 starts at… UK : £114.99 | EU : €159.99 | US : $156.99
I'd love to hear your thoughts and feedback on the S600 and please feel free to share if you found my review useful.