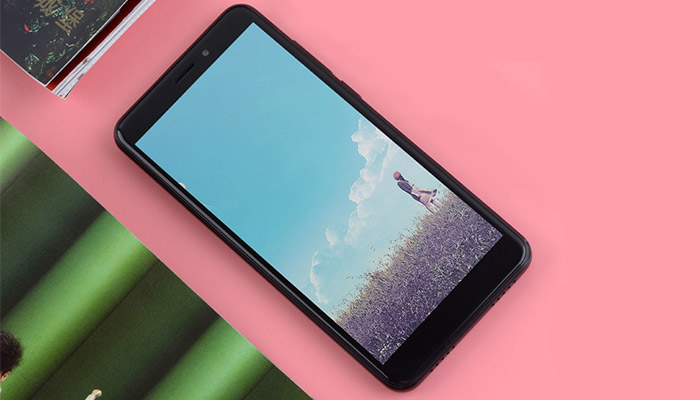 Budget smartphones tend to sacrifice performance for style, or a bigger battery for a slimmer build. But what if you don't want to forsake one for the other? What if you're looking for an all-rounder handset at an affordable price point? If this is you, then say hello to the Cubot Nova (Amazon).
In 2018 alone, Cubot has launched 8 awesome devices – the Cubot Nova being one of them. It seems the company is trying to expand their line of smartphones so that there is something for everybody.
Related: Top 5 Cubot Smartphones
The Cubot Nova will appeal to the casual smartphone user, who doesn't want to compromise. It's a great value-for-money device which looks good and comes with smooth Android 8.1 performance. You can look at it as the "little brother" to the Cubot X18 Plus.
Now, if you're intrigued by this budget jack-of-all-trades smartphone, then you have come to the right place. Our full in-depth review of Cubot Nova will cover everything you need to know. So without further ado, let's get this show started.
Pros
5-inch HD+ display
Decent performance
Lightweight – 155g
Android 8.1 Oreo out of the box
Cons
Low 2800 mAh battery
No dual camera
Entry-level performance
Charges from the top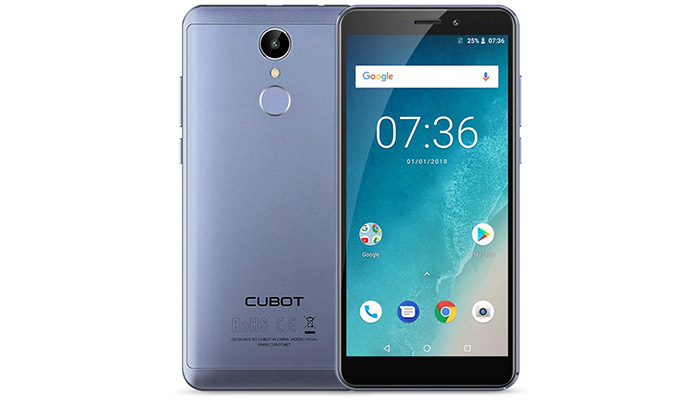 Display
Starting off with the display, the Cubot Nova features a 5.5-inch IPS screen with an 18:9 aspect ratio. However, you'll be stuck with some pronounced bezels at the top and bottom. This gives you a total screen-to-body ratio of 83% which is actually decent.
If you're looking for a 2018 notch display, then check out the Cubot P20 we received earlier in the year.
… Another Excellent Cubot Display  …
Now coming to the screen quality, you get an HD+ display with a screen resolution of 1440×720. This roughly translates to a high pixel density of 292 PPI. which again, is impressive price-considered.
Looking at the display head-on and the brightness is good. Colours look vibrant with white balance and contrast both being correct. If you tilt the phone away, the side-on viewing angles aren't the best with the display becoming darker and losing vibrancy.
Overall though, Cubot have used a respectable panel in the Nova which doesn't disappoint.
Display Tech Specs: 5.5", IPS, HD+ display, 292 PPI, Capacitive Touch-Screen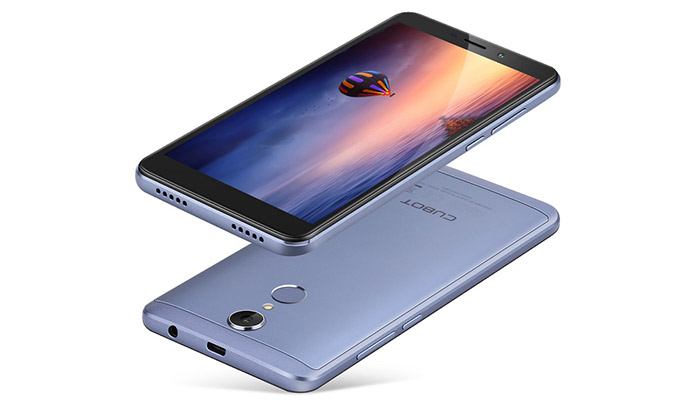 Design & Build Quality
Let's be honest; the Nova isn't going to win any innovation awards with its 2017 style. But that's okay because it means that Cubot can pass on the savings to us. While the looks aren't inspiring, it is slim and lightweight. Two key specs that really improve how a smartphone feels day-to-day in both your pocket and hand.
Pick the phone up, and you instantly notice how light it is at only 155g, and it's also fairly slim at 0.89mm. To keep the price down, you don't get a full metal chassis. It's actually a hybrid of metal (aluminium) and polycarbonate.
Unusually, the Nova has placed the USB charging port at the top. I've never been a fan of this as it takes a bit of getting used to. Since 99% of smartphones all have them at the bottom, for the first few nights, it's going to annoy you.
… Slim Lightweight body & simple design …
The back panel and battery can be removed which is where you'll find a dedicated memory card slot and the two Nano SIM slots. The battery is also removable, should you want to carry a spare or replace it further down the line.
Overall, the Nova feels very comfortable to use thanks to the smooth curved back and chamfered edges. To give a bit of perspective, the 5.5″ display combined with the side bezels gives a 7.2 cm wide grip. Cue, measure your own hands!
For a smartphone that can be had for as little as £80 ($100 | €90), it's starting to shape up rather nicely.
Colours available: Black, Slate Blue, and Sand.
Dimensions: 15 x 7.2 x 0.89 cm
Weight: 155g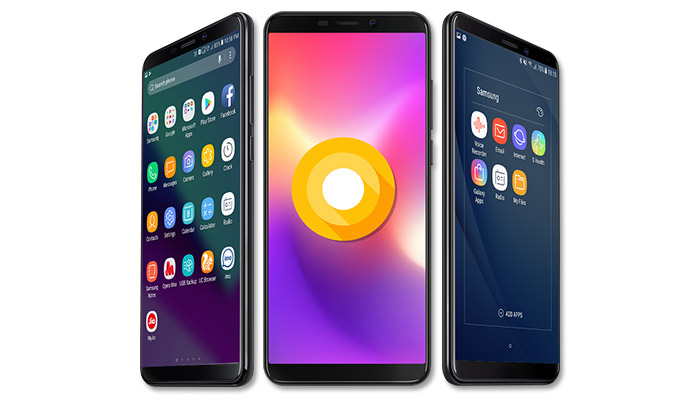 Performance
The Cubot Nova packs in a decent spec-sheet. The device is powerful enough to handle any day-to-day tasks and is perfect for simple workloads. From playing casual games to media consumption and web browsing, the performance is smooth. There's also a built-in turbo mode which limits background processes for better gaming and overall performance.
Now addressing its internals, the Cubot Nova is powered by the MT6739. It's a modern entry-level chip made by Qualcomm' main competitor MediaTek that's been specially designed for budget 4G handsets. Performance from this quad-core CPU is smooth, thanks to the 1.5 GHz clock speed and bloatware-free version of Android 8.1.
… better than expected performance …
For memory, you've 3GB of RAM which when considering the price, is pretty damn good. You'll also get support for expandable storage up to 128GB which is necessary as the Nova only comes with 16GB as standard.
Onto the Operating System and the Cubot Nova ships with Android 8.1. So you do get the latest software and security features from Google. Furthermore, Android Oreo is a well-optimized OS with excellent memory management potential, which is always great to have.
Quick Tech Specs
CPU: MediaTek MT6739 (Quad-Core 1.5GHz)
GPU: IMG GE8100 (570MHz)
RAM: 3GB
Storage: 16GN (expandable up to 128GB)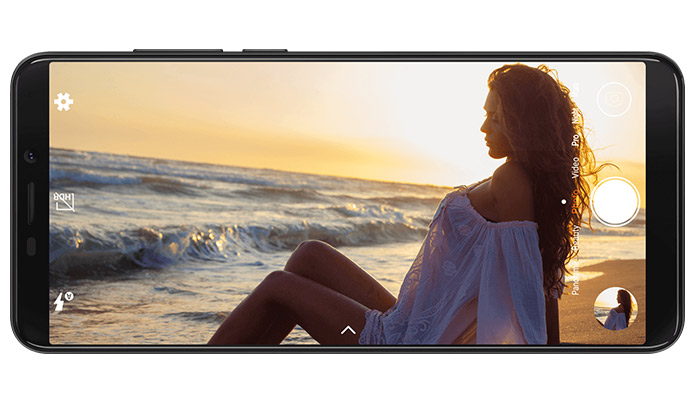 Camera
To keep prices down, Cubot has refrained from going with the trend and installing dual cameras. But it can't be said that its camera performance is bad. In fact, it takes excellent pictures when we take the price into perspective.
This is thanks to the 13MP rear camera with autofocus and 0.2s shutter speed. Furthermore, using some advanced image algorithms, you'll get a background blurring effect, similar to that of a dual camera smartphone.
The same implies to the front 8MP shooter as well. It's good at taking portrait shots. On top of that, you get features like beauty mode and face detection which helps enhance all your selfies.
Given ample lighting, the photos turn out really good. You might see some noise if you zoom in, but do consider it's a sub £100 smartphone.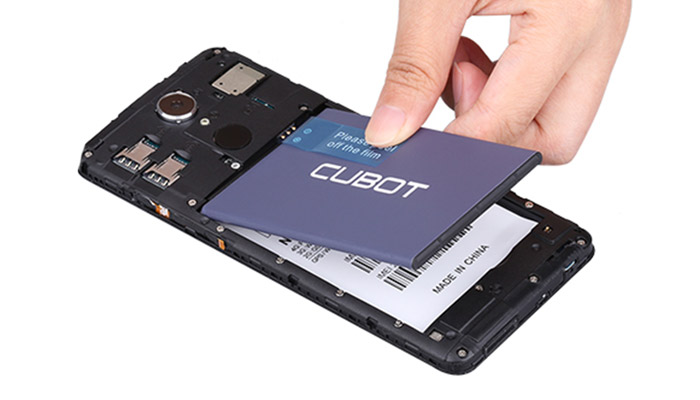 Battery Life
With a 2800mAh Li-ion battery, it does feel disappointing on paper. But surprisingly in real-world usage, it does manage to hold up and give you a full days use. The power-efficient MT6739 MediaTek chip has a large part to play in this.
… Mediatek Power-saving chip …
On paper, Cubot is saying that you'll get around 7 days of standby time, and 6-13 hours of screen-on-time depending on what you're doing. But we all know these figures don't stand up to real-world usage. In full practicality, you should get around 5 hours of screen on time.
However, the low capacity means you'll be able to quickly charge back up to 100%. Furthermore, since the battery can be removed, you have the privilege of popping in a spare battery if one dies out.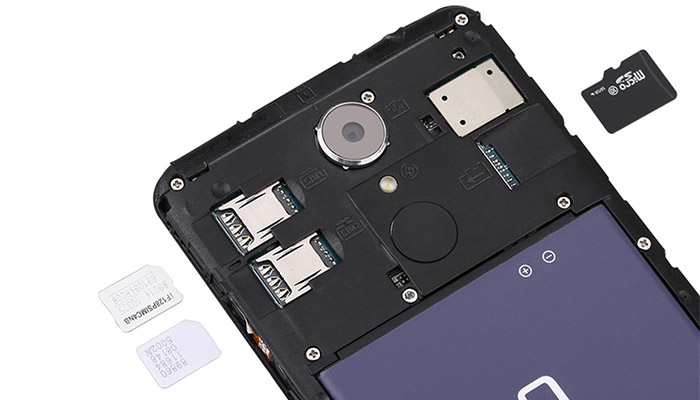 Sensors & Connectivity
The Cubot Nova provides you with all the basic necessary sensors including an ambient light sensor, G-sensor (accelerometer), GPS, and as already mentioned, a fingerprint sensor.
But to keep the cost down, the device lacks a gyroscope sensor, compass, and NFC. There is also no option for face unlock.
We also see support for dual SIMs with dual standby. This means both SIMs will work simultaneously. If you're busy taking calls on one SIM, the other will still be open to receive calls or send texts.
It's also a 4G compatible device and supports 4G FDD-LTE connectivity with full coverage for all networks in the U.K.
And yes, the device does come with WiFi and Bluetooth.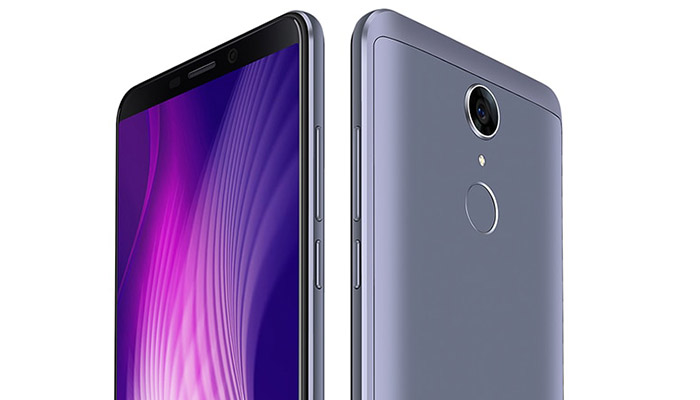 Cubot Nova – The Verdict
So as you can see, the Cubot Nova is a well-balanced smartphone. Prices starting at as little as £80 ($100 | €90), it offers massive value for your money.
The design is okay, the performance is decent, and the screen quality is good. On top of that, due to the inclusion of a removable battery, dual SIM support, and a 3.5mm headphone jack, it delivers on being a great all-rounder budget smartphone.
You'll often find the Cubot Nova on sale, so make sure to shop around: