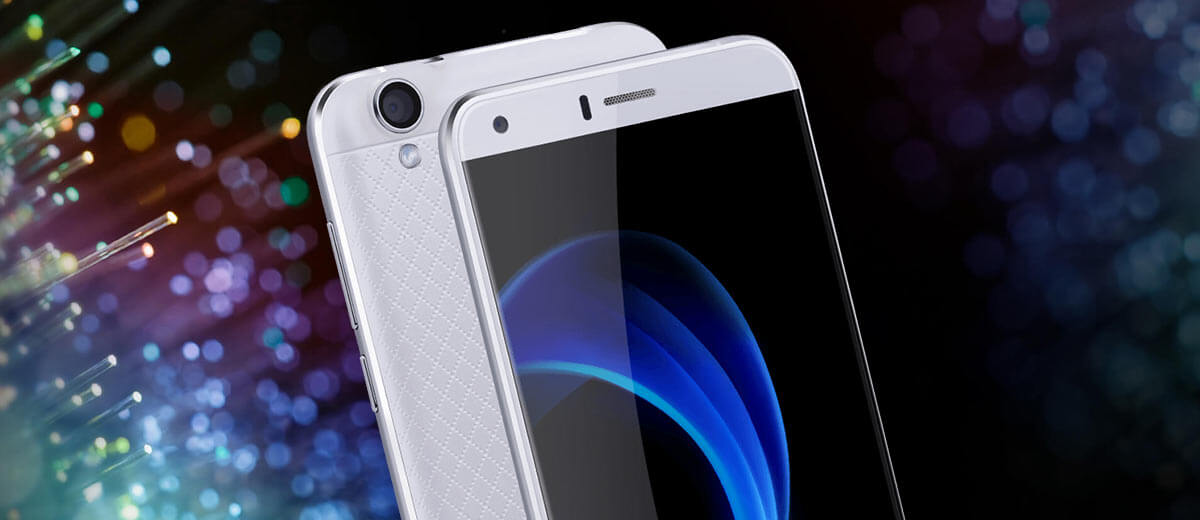 The Cubot Manito aims to be a budget device that doesn't make too many compromises
Related: The Top 5 Cubot Smartphone 2018
The Cubot Manito was released late in October 2016 with the tagline "Just good is really good". Unless something has been lost in translation I take that to mean that Cubot doesn't have any lofty ambitions with this device. Is this a budget phone that's aiming to be nothing more than adequate? Let's find out.
Personally, I think Cubot have undersold themselves a little as the Manito phone comes with 3GB of RAM, a Quad-Core CPU & 16GB of storage as standard which is impressive for the low price tag.
Let's find out whether the Cubot Manito is 'just good' or something better altogether…
Grab yourself a Cubot Manito for only… UK : £80 | EU : €94 | US : $99
[column size=one_half position=first ]
Pros

3GB of RAM
Nice metal-edged construction
Full 4G coverage
Stock Android 6 experience
[/column]
[column size=one_half position=last ]
Cons

Charging LED not used for notifications
Quite big and heavy
Screen viewing angles
Poor battery life
[/column]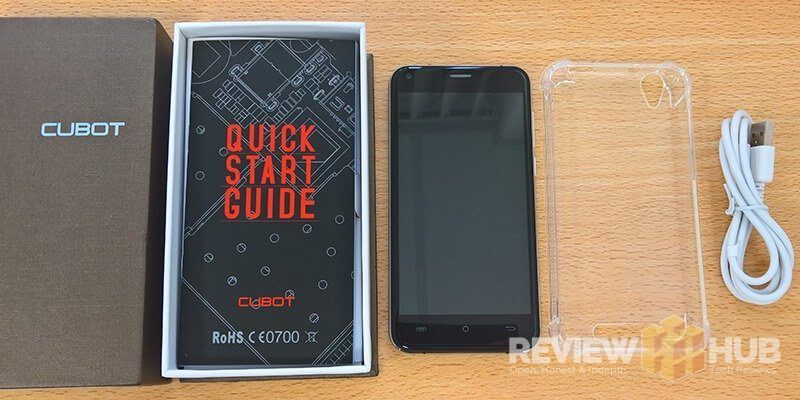 Unboxing the Cubot Manito
The Manito comes in the same Cubot box that we saw with the Cubot X17S back in May earlier this year. Inside you'll find a quick start guide, charging cable as well as a pre-applied screen protector and a very robust protective case.
I'm a big fan of included in-the-box phone cases especially with the smaller brand phones as the likelihood is that if you want a case you'll need to order it online. Having a case you can put on your phone straight away will keep it protected and scratch free until then.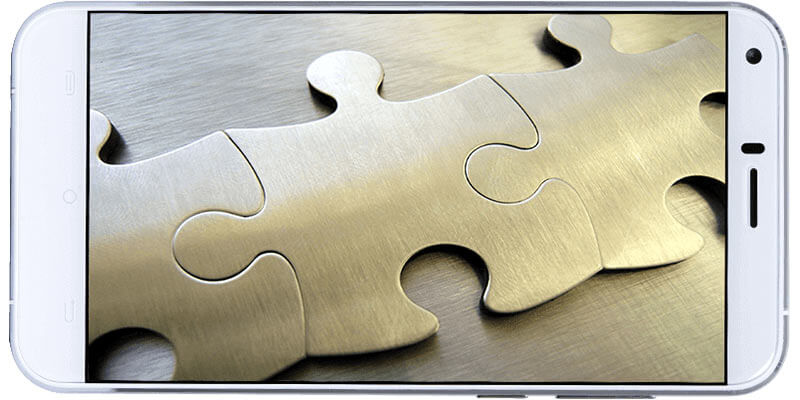 Screen
The Manito comes with a 5 inch screen with a resolution of 1280×720 pixels (or 720P) which is pretty standard for a phone in this price range. This gives the 5″ phone a respectable PPI (pixels per inch) of 294, which is enough to keep text and images looking crisp.
The screen itself is 'Just Good' not brilliant, see what I did there, with a really bright display when turned up to full (though be prepared for the battery drain). Unfortunately, the screen underperformed in bright sunlight for reasons I'll mention below. The colour reproduction, overall, is pretty accurate with the whites being bright and solid but the blacks level being weaker, edging more towards a charcoal colour.
As with most MediaTek phones, you have the MiraVision application inbuilt which allows you to tweak the display settings. I found that the 'Vivid' mode best suited the Manito's display by giving an added pop to the colours.
[column size=one_half position=first ]
The main issue I have with the screen is that there is a gap between the screen digitiser itself and the front glass of the phone. This leads to some issues in screen legibility, particularly in bright sunlight and it has also affected the viewing angles.
One point to note is that the Manito double dips in the Bezel Department. When you turn the phone on, another set of screen bezels appear, in effect, doubling the bezel area. This isn't as noticeable with dark images on the screen but still detracts from the overall appeal of the phone.
[/column]
[column size=one_half position=last ]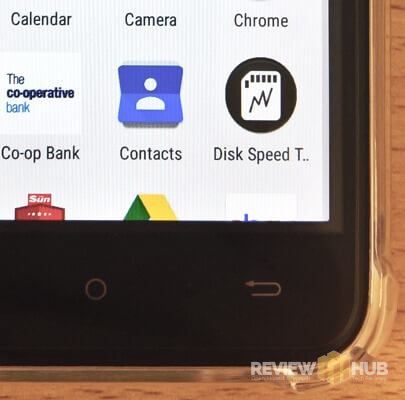 [/column]
Looking for a Bezel-Less phone? Check out our Top Bezel-Less phone here
Screen Tech Specs: 5″, 1280×720, 294ppi, IPS LCD
Design & Build Quality
The design is one of the areas that the Cubot Manito scores highly on. When you first pick up the Manito you'll notice how solid and well-built it feels thanks to the metal frame which features the currently very on-trend 'diamond-cut' chamfered edges.
[column size=one_half position=first ]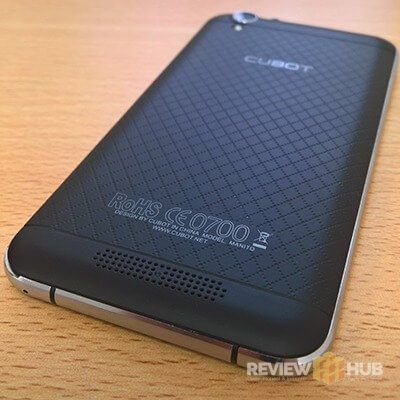 [/column]
[column size=one_half position=last ]
One design change that you need to be aware of is that Cubot have placed the micro-USB charging port at the top of the phone next to the 3.5mm headphone jack. We saw this same design on the Cubot S200, but I'd hoped to never to see it again as it is unintuitive.
The entire back of the phone is made from a removable cover that uses a subtle soft touch plastic and also features a diamond pattern which might not be to everyone's taste but does improve the overall grip of the phone. You'll also find the slightly raised camera and single LED flash as well as a fake speaker grill at the bottom (single speaker only).
[/column]
Giving the phone a gentle squeeze reveals there is a little movement & creaking, but overall, I found the Manito to be a robust, nicely designed and well-built smartphone option from Cubot.
Dimensions: 144 x 72.8 x 8.95mm, 178g
[column size=one_half position=first ]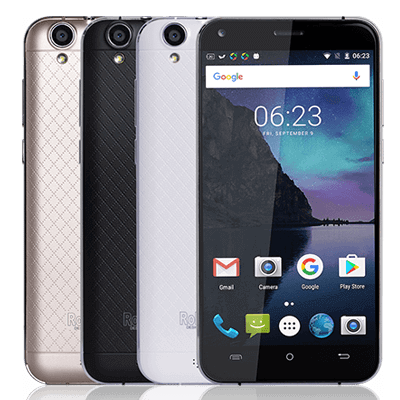 [/column]
[column size=one_half position=last ]
The Manito delivers an honest, no frills budget experience
[/column]
Hardware & Performance
At this price 3GB of RAM is unheard of, so we have to congratulate Cubot on being able to deliver this feature, which helps a lot in day to day performance. Though you aren't going to get a playable frame-rate on 3D graphically intense games such as Modern Combat 5, when I tested the Manito with games like Lara Croft Relic Run and Subway Surfers the gameplay was smooth and enjoyable.
As a comparison against mainstream brands, the Manito is cheaper than the Moto E3 and LG K4, which both ship with only 1GB RAM, 8GB storage and slower CPUs than the quad-core 1.3Ghz processor in the Cubot.
The benchmark results below put the Manito exactly where I thought it would be. It doesn't score as highly as the Redmi 3S, which costs around £40 more, but does better on Antutu than its similarly specced cousin the Cubot X16, thanks to the extra GB of RAM.
CPU: MediaTek MT6737 Quad-Core (1.3 Ghz)
GPU: Mali T720 MP2 (600 MHz)
RAM: 3GB (640 MHz)
Storage: 16GB
Expandable: Micro SD (independent slot)
Geekbench results
| Device | Single-Core | Multi-Core |
| --- | --- | --- |
|  Redmi 3S Prime | 641 | 1927 |
| Cubot Manito | 587 | 1529 |
|  Cubot X16 | 560 | 1535 |
Antutu results
| Device | Score |
| --- | --- |
|  Redmi 3S Prime | 43140 |
| Cubot Manito | 30691 |
| Cubot X16 | 24869 |
Software
As expected, Cubot have used a close to stock Android experience for the Manito with the operating system being non-intrusive and familiar to use. In terms of bloatware, hats off to Cubot as there is none to speak of included on the phone.
Although Android 6.0 isn't the latest release anymore it's still a very secure and battery friendly edition of Android. I'm not expecting an update to Android 7, but this isn't a deal breaker for a budget phone.
It doesn't come installed with all the Google Apps but these can quickly and easily be downloaded from the Google Play store.
Software Features: Android 6.0, MiraVision, Turbo Download (4G + WiFi), HotKnot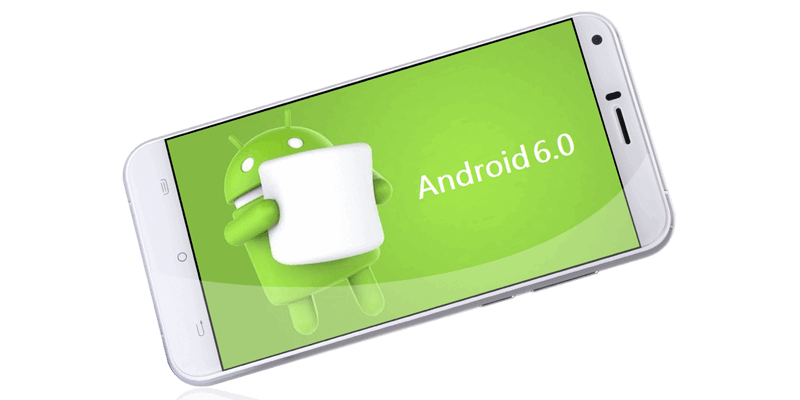 Speaker & Call Quality
Whilst testing the internal microphone & speaker (call quality) of the Cubot Manito I found voices to be loud and clear on both ends. The loudspeaker is surprisingly good for a budget phone but nothing to shout home about.
Sometimes the rear positioning of a loudspeaker can be muffled when the phone is placed flat but this wasn't the case with the Manito thanks to its fake design only speaker grill.
I did notice that there doesn't appear to be a secondary mic on the phone but this didn't have a negative effect during my testing.
Camera
The camera performed better than expected for a device selling at this price point. Whilst the camera did struggle in situations with a high dynamic range, when in the right conditions (lots of daylight), the Manito produced some nice photos.
[column size=one_half position=first ] [/column]
[column size=one_half position=last ]
When you zoom in on the photos you will see that a lot of definition is lost and the image starts to look fuzzy.  But, for a simple point and click it's definitely good enough.
Video image & sound quality really wasn't very good during my testing but at this price-point, you can't expect it to be.
[/column]
See all the Cubot Manito Photo Samples
[column size=one_half position=first ]
Back Camera:
13MP CMOS
Single LED Flash
720p Video Recording
[/column]
[column size=one_half position=last ]
Front Camera:
[/column]
Battery life
The Cubot Manito comes with a 2350mAh battery which in terms of raw battery life is a little on the low side. From fully charged in the morning I was finding myself down to about 60% by the time I finished work, with only relatively minor usage during this period and a busy evening of browsing gets me into the danger-zone of 20%, which hasn't happened when using any of the other phones I've reviewed recently.
Given the relative heft of the Manito I'm amazed that the battery isn't bigger and of all the compromises Cubot have made to get this in at a cheaper price point this seems the most ill-advised.
On the plus side, it only took three and a half hours to charge from completely flat, though the size of the battery probably had something to do with this as there is no quick charging technology here. The standby battery life was also surprisingly good, only losing between 5-7% of charge when idling overnight.
Battery Specs: 2350mAh

Connectivity
I was pleasantly surprised how well the GPS worked on the Cubot Manito. It was quick to lock in, and gave accurate directions and traffic information when I tested the phone with Google Maps.
Bluetooth audio was also fine, as was calling, so there's a couple of boxes ticked for the Cubot.
Frequencies Supported: GSM (2G) 850 / 900 / 1800 / 1900MHz, WCDMA (3G) 850 / 900 / 2100MHz, LTE FTE (4G) 800(B20) / 1800(B3) / 2100(B1) / 2600MHz(B7)
3G: YES
4G: YES
Full UK Coverage: YES
Bluetooth: 4.0
GPS: GPS, A-GPS
Sensors: Accelerometer, Light sensor, Proximity Sensor
USB OTG: YES
USB Type: Micro-USB
SIM support: Dual standby, 1 x micro, 1 x nano
WiFi: 802.11 b, g, n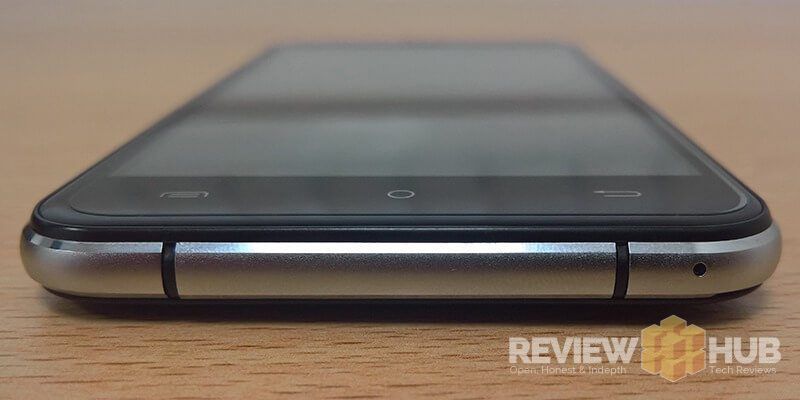 Conclusion
The Cubot Manito is, in fact, 'good enough' and then some. The Manito outperforms its rivals in terms of specifications having 4G, 3GB RAM, accurate GPS & good build quality.
What lets it down for me slightly is the mediocre battery life and the average screen. Cubot normally source impressive screens for their budget phones but you have to make cuts somewhere for budget phones.
If you're looking to spend around £80 on a smartphone then the Cubot Manito is a feature packed good choice. If you don't need the 4G then there's better options out there. See all out Cubot reviews here.
The Cubot Manito starts at… UK : £80 | EU : €94 | US : $99
Let me know about any questions you have about the Cubot Manito in the comments below.