King Kong is back! Don't worry though as this time it's just Cubot's latest rugged phone!
If you haven't already checked out our Best Tough & Rugged Smartphones 2018 article, then do that now as there are some great alternatives to the Cubot King Kong 3 to suit every budget.
If you hadn't noticed, the rugged Android market is exploding with mid-range devices that are not only fully waterproof but are packing so much armour they'd survive the apocalypse!
… King Kong of the Rugged Smartphones? Let's find out …
Whether you're clumsy as heck (like me) or have an active lifestyle? Then having a tough smartphone is essential. But is the Cubot King Kong 3 good enough to be that phone?
Related: The Top 5 Cubot Smartphones – 2018 Edition
With the original King Kong phone being somewhat underwhelming, I'm pleased to see that Cubot went back to the drawing board and totally revamped the King Kong 3. It's now a smartphone that you'll actually want in 2018!
So what happened to the Cubot King Kong 2? No idea, it must have been taken out by Helldivers pre-launch.
Cubot King Kong 3 – Available now

The Good

Gorilla Glass Protection
1.5m Drop Tested
IP68 Waterproof
GLONASS GPS Positioning
USB Type-C + Android 8.1 + NFC
6000mAh Fast Charge Battery
The Could Be Better

1440×720 Display Resolution
Dual Lens Bokeh
No Wireless Charging
Charging Port Needs Closing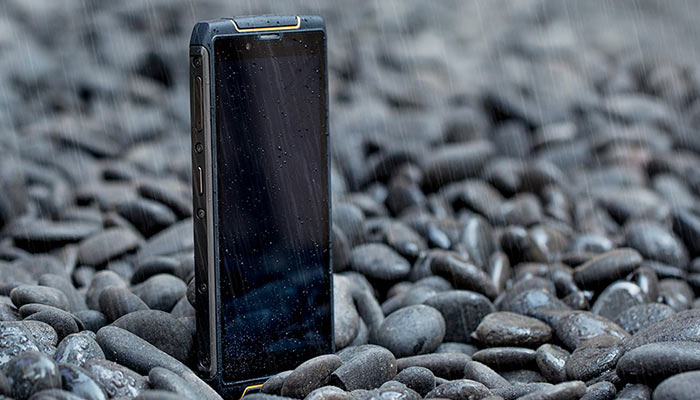 Display, Design & Rugged Credentials
At first glance, the design of the King Kong 3 looks similar to its little brother, the original Cubot King Kong.
Look more closely though, and we see some clever refinements for both the design aesthetics and design functionality. Cubot has done away with the screw on backplate opting for a more sensible side mounted SIM tray. They've also, thankfully, removed the 2016-style capacitive buttons, instead now opting for on-display navigation. And finally, Cubot has added a much-needed fingerprint reader.
At 5.5″, the HD+ display resolution hasn't changed, but it does now benefit from Gorilla Glass anti-scratch protection. For a tough & rugged smartphone, I have to admit that the bezels aren't too offensive either.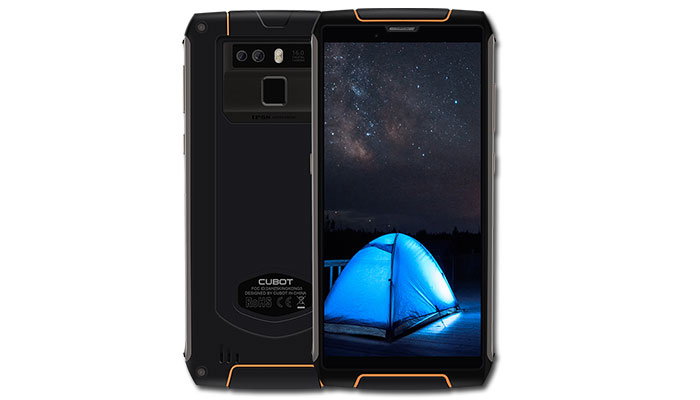 Further Reading: The Best Bezel-less Smartphones- 2018 Edition
But the most significant upgrades to be found on the Cubot King Kong 3 are hidden underneath. The new hardware gives this phone a massive increase in both performance & connectivity.
Rugged Credentials: IP68 Waterproof Rating (1.5m for 30 min)  Reinforced Polycarbonate Armour, 1.5m Drop Protection, -30 to 60 degrees operating temps.
Screen Tech Specs: 5.5 inch display, 1440 x 720  resolution, 298 PPI, Gorilla Glass Protection.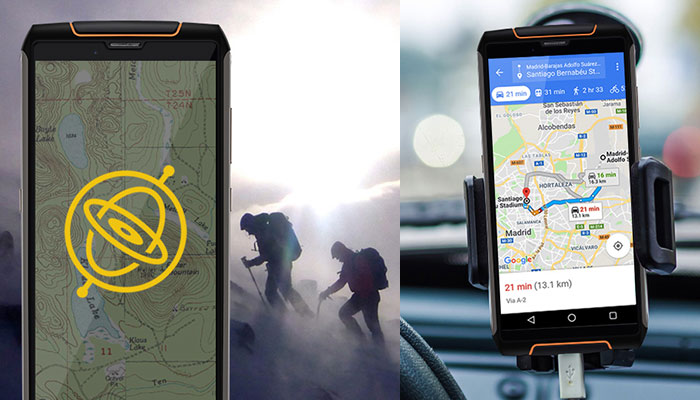 Performance, Android & Security
The performance boost comes in the form of 4GB's of RAM, 64GB's of Storage, a current generation MediaTek 8-Core 2.5Ghz mobile CPU and stock Android 8.1 right out of the box.
Related: The Top 5 Cubot Smartphones – 2018
The Android 8.1 OS is more important than you'd think. Often phones from smaller brands like Cubot don't receive prolonged updates, you might get a few early updates during the first three months, but it's unheard of to get a full OS upgrade to the latest Android. This means that you want the best start you can get in terms of software & security. And Android 8.1 is this. It's true that Android 9 Pie has been released, but widespread adoption will take months.
While the 8-core MediaTek chip keeps the Cubot King Kong 3 running smoothly, the gaming performance is on the low-end. Light gaming isn't a problem, but you have to use low settings in 3D games like PUBG.
Quick Tech Specs
CPU: MediaTek MT6763T 2.5GHz 8-cores
GPU: ARM Mali-G71 MP2
RAM: 4GB
Storage: 64GB (expandable up to 128GB)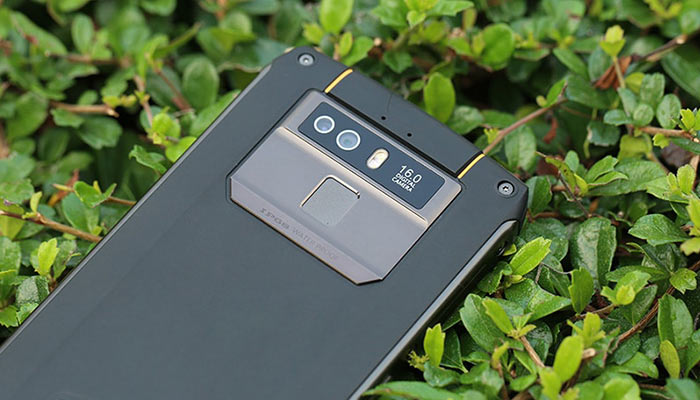 Camera Specs
The 16MP lens is made by Sony, but it's too early to tell whether it's going to be a decent snapper.
What we do know is that the 2MP secondary lens is for show and won't be giving you Huawei P20 levels of Bokeh any time soon!
Rear Camera:
16MP + 2MP Sony Lens
f/2.2 aperture
LED Flashlight
Front Camera (Selfie time):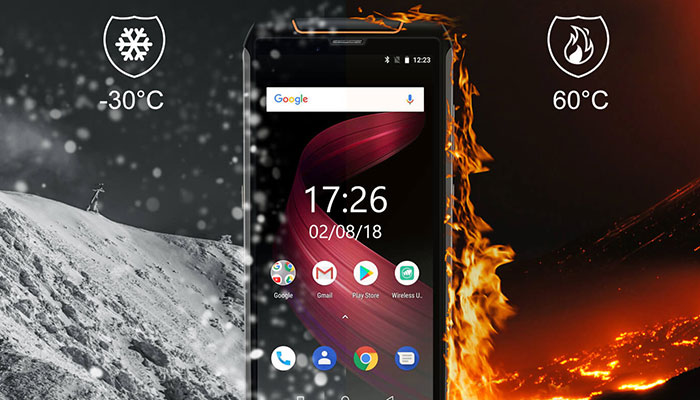 Cubot King Kong 3 – The Verdict
The early verdict on the Cubot King Kong 3 is looking very positive. At around the £120 mark, it faces tough competition, pun intended.
In terms of hardware, it's a huge upgrade over the previous Cubot King Kong phone but still in line with other manufacturers rugged offerings. The rugged credentials make it a true outdoors phone and the 1.5m metre drop protection is an extra added bonus.
Note: Just be careful not to buy the old underperforming 'King Kong' Smartphone. Make sure it's the 'King Kong 3'.
Let me know your thoughts on the Cubot King Kong 3 below.
Read on for the Tech Specs, Connectivity & Benchmarks – Page 2