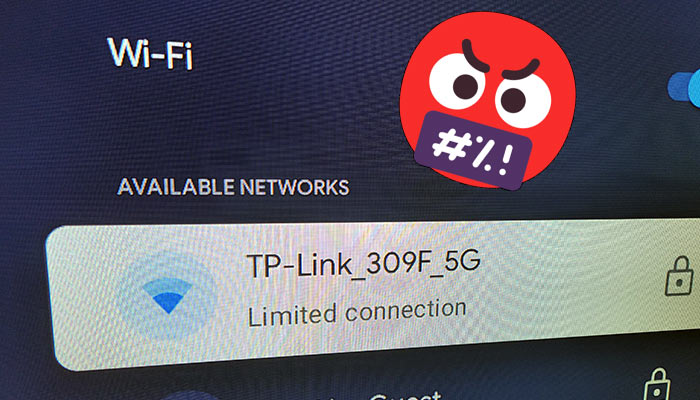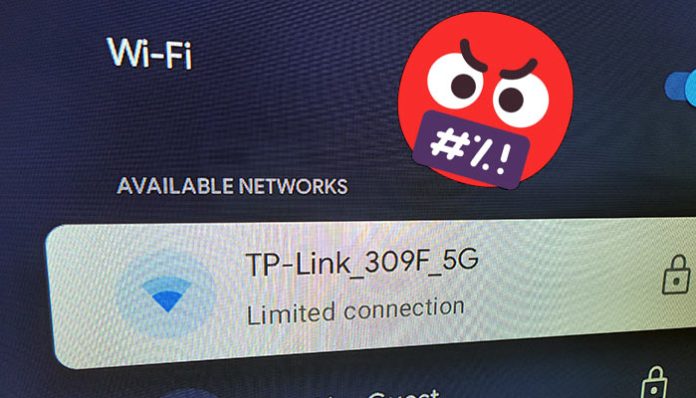 I feel your pain. And I'm here to solve it!
I bought the new Chromecast with Google TV dongle thingy last year and for the first 3 months it worked like a dream.
Then came the dreaded 'No Internet' popup. I'm streaming Netflix… I clearly have internet and I keep getting a Google TV popup saying Internet Disconnected… Internet Connected… Internet Disconnected… it's driving me mad!
Related: How to fix Chromecast Choppy & Stuttering Bluetooth Connections
Then I start getting WiFi issues. So I try and connect to my WiFi network. Then my Chromecast TV would say… 'Connected'…. Hurray… but then 2 seconds later I would be told there was no Internet.
I check in on the WiFi settings and see that I have a popup saying 'Limited Connection'…
What the heck is a Chromecast TV Limited Connection?
Well after hours of reading forums… being told I had to reset the Chromecast… maybe it was faulty… it's a software issue… it's a hardware issue… have you tried connecting to your phones internet… and finally being told to mess around with my power-saving settings…
It wasn't like the Official Google Chromecast TV Page was any better with their suggestions…
Try Connecting to the internet…
Turn it off and on…
Move your router closer to your Chromecast TV…
C'mon Google… You can do better than this??? In fairness, I've fixed my fair share of tech problems with method 2… Windows being the worst for this…
Simply put…
I'd had enough… I was about to throw my Google TV device out the windows and dust off the old Roku… (if only it supported a bloody VPN)… and then I stumbled upon a forum message that mentioned something new…
Google Chromecast TV – Limited Connection: SOLVED
Well well… Mr Chromecast… it seems you have a problem telling the time…
Turn on your Google Chromecast TV
Hold 'Home' to then select 'Settings'
Select 'System'
Select 'Date and time'
Select 'Automatic date & time'
Change to 'Off'
Set correct 'Date'
Set correct 'Time'
Boom and that was it… my Internet Connection was no longer limited.
It's looking like the Google Chromecast TV has some issues connecting to the internet, when your time and date doesn't match that of your routers time and date.
This is most likely to happen is you haven't used the Chromecast TV in a long time, or you have it connected to the USB port on your TV.
Use the 'included in the box' power adapter and you won't have this issue again.
You can also change the following back:
Settings > Date and time > Automatic date & time
Back to 'Use network-provided time'
Let me know in the comments if this fixed your internet connectivity issues on your Chromecast TV Google Dongle Thingy…
There's also a few more things you can try