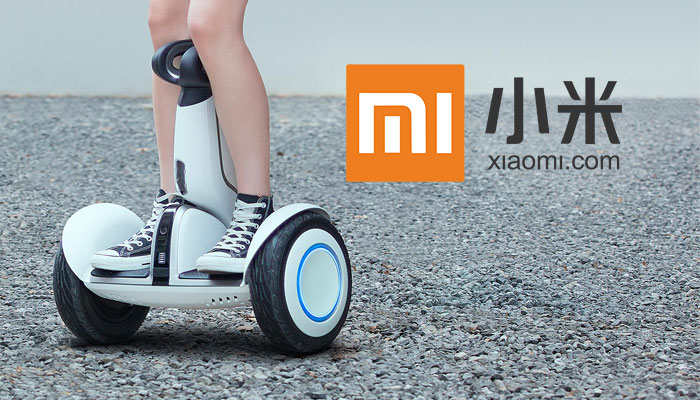 Xiaomi are now making literally everything! And we love them for it! Here's some of the best Xiaomi gadgets you've probably never heard of!
It used to be the case that there was only one option when buying into a high-end eco system of sleek aluminium gadgets and cutting-edge software. You'd become an Apple Fanboy!
Well now you have another option… to become a Xiaomi Fanboy or part of the 'Xiaomi Tribe'. And the best bit, it's super easy to kit-out your entire home with Xiaomi made tech!
Xiaomi makes everything… Smartphones, Tablets, Laptops, TV's, TV Boxes, Electric Scooters, Drones, Rice Cookers, Smart Lights, Kettles, Headphones, Speakers, Robot Vacuum Cleaners, Segways, VR Headsets and now even home furnishing and fashion!
So if you haven't heard of the Chinese Giant Xiaomi before, then shame on you! They've won a whole host of design & innovation awards for their huge selection of products!
Looking for the best Xiaomi Smartphones? – Top 5 Xiaomi Smartphones 2018
So here it is… The Best Xiaomi Products You Never Knew Existed!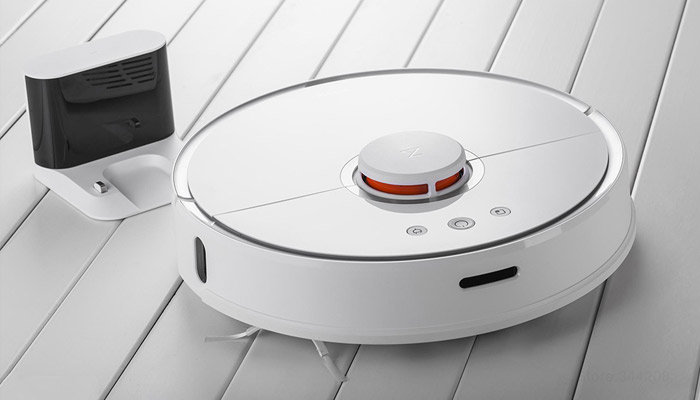 Xiaomi Mi Robot Vacuum Cleaner V2 (Roborock S50)
If you're still vacuum'ing your own floors, then I've got news for you! You can now grab yourself a little hockey puck shaped robot that'll clean your home while you're out at work!
While the Xiaomi Mi Robot Hoover isn't the only option on the market, it's the only Xiaomi option that will complete your Xiaomi Fanboy home fantastically!
We're currently testing the Xiaomi Mi Robot Vacuum here at Review Hub HQ. We'll link to the full review soon. You can check out more details on the Roborock S50 model or view the latest prices below.
The intelligent little bugger uses lasers to map out your home, clean it edge-to-edge and then will even go back to it's charging station all on its own. It'll practically pay for itself as you can happily tell your kids to sod off. 'No chore money for you!'.
Tech Specs: 2.5 Hour / 250 square meter – Per Clean, APP managed, Laser Room Mapping, Self Charging, Edge Cleaning, Brushless DC motor.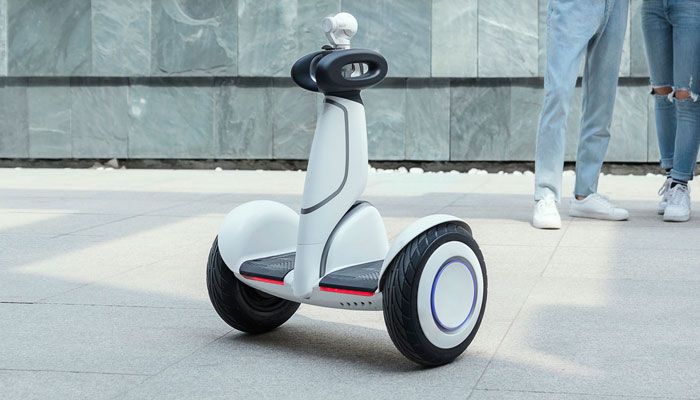 Xiaomi Ninebot Plus Segway
The new Xiaomi Ninebot Plus self balancing scooter has to be one of the coolest pieces of tech they've ever made. Fully equipped to drive loads of up to 100kg around for 25km with top speeds of 18Km/h, the Ninebot Plus isn't messing around.
The Ninebot Plus is also smarter than you're average segway, coming loaded with lots of cool features. Use the shopping bag attachment and the Ninebot Plus will follow you around carrying up to 20kg of shopping.
If you've never heard of Ninebot before, then you should really check them out. There recent Ninebot C has even made it onto the UK TV Commercials.
You can call your Ninebot Plus remotely like a futuristic valet service or just ride it around laughing us mere mortals and our archaic movement traditions. More Xiaomi Ninebot Plus information.
Tech Specs: 800 watt motor,  max 35km range, 11 inch anti-slip wheels, headlights, brake lights, Bluetooth 4.0, remote included, max speed 18km/h.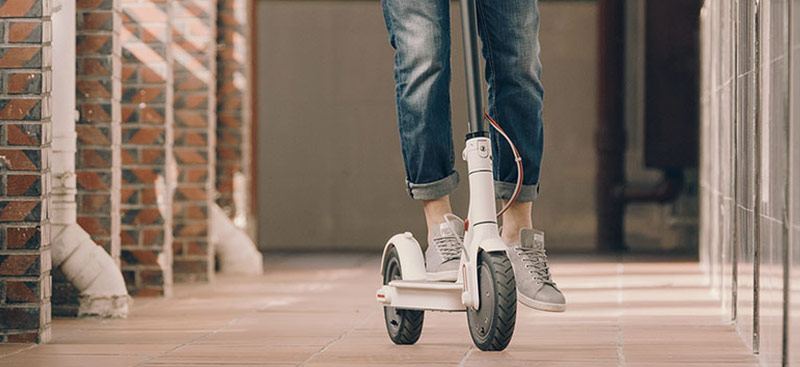 Xiaomi M365 Folding Electric Scooter
The Red Dot Design Award Winning M365 Electric Scooter from Xiaomi has to be the best looking electric scooter on the market. It's sleek, all aluminium and has a top speed of 20km/h with a max range of 30km.
It comes with a built-in headlight, brake light, Kinetic energy recovery E-ABS anti-lock brakes while still folding down to be easily stowed away when not in use.
Xiaomi have also developed a companion app for the scooter which will record all your riding stats and synchronise to your smartphone via the onboard Bluetooth. The Xiaomi M365 is one Electric Scooter you won't want to miss out on! More Xiaomi M365 Information.
Tech Specs: 280 watt motor, max 30km range (eco mode), Kinetic Energy Recovery System, LED Headlights, LED Brake Light, max speed 20km/h.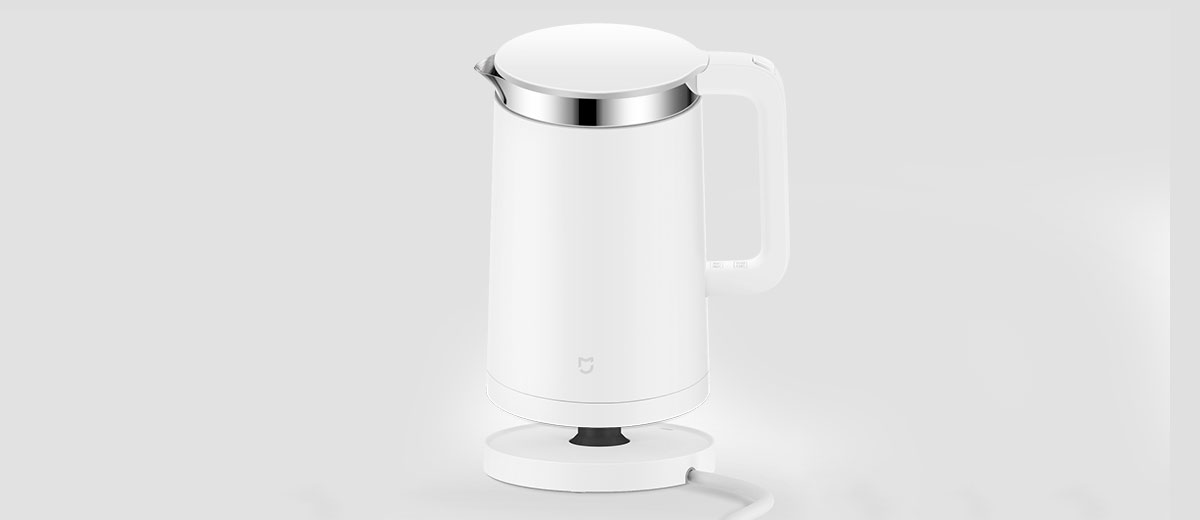 Xiaomi Mi Electric Smart Kettle
That right, Xiaomi also make Smart Kettles! They've got 2 versions, the standard kettle and the thermostat kettle. Both models come in the classic all white Xiaomi design and look a hell of a lot better than most kettles on the market.
You can control the Xiaomi Thermostat Kettle temperature from the Xiaomi Mi Home app making sure your green tea doesn't turn bitter and bringing out all those delicate flavours.
The best bit, it's no more expensive that a normal kettle you'd find on the high-street. Xiaomi Thermostat Kettle – More Information.
Tech Specs: 220v, 1.5l capacity, 1.6kg weight, PP + Stainless steel, 12 hours thermostat, customisable water temp, app connectivity.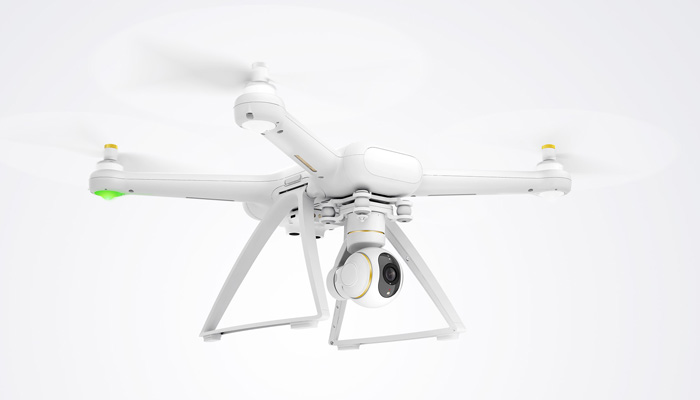 Xiaomi Mi 4K Drone
When most of us think high-end drones we think DJi, but now Xiaomi have their own 4K quadcopter as well. At less half the price of the top level DJi Phantom, the Xiaomi Mi Quadcopter still managed to feature a built-in 4K stabilised cam.
It doesn't shoot higher than 30fps at 4K yet, so loses to the Phantom on that front but has a similar flight time at 27 minutes and many of the same features.
Check out the full YouTube review on then Mi 4K Drone by RedSkull.
Tech Specs: 4K 30fps, integrated gimbal camera with 3-axis stabilisation / 6-axis gyro, GPS + GLONASS, Low voltage return, geofencing protection, waypoints, tap to fly,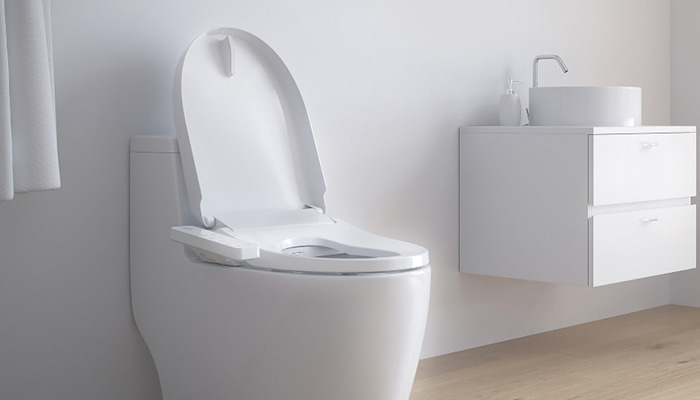 Xiaomi SmartMi Smart Toilet Seat – Hell Yeah!
No part of your home is left forgotten. While in the west we haven't quite got to grips with bathroom smart tech as fast as our eastern counterparts, thanks to Xiaomi you no longer have to live in the lavatory dark ages… transferring yourself awkwardly to that old porcelain bidet…
The Xiaomi SmartMi toilet seat offers the ultimate in bathroom comforts. It's self heating, self regulating UV antibacterial nozzle is ready to hot wash, cold wash & massage.
Other features include a soft close lid, PP hygienic cotton water filter, dual-self cleaning nozzle and LED night illumination.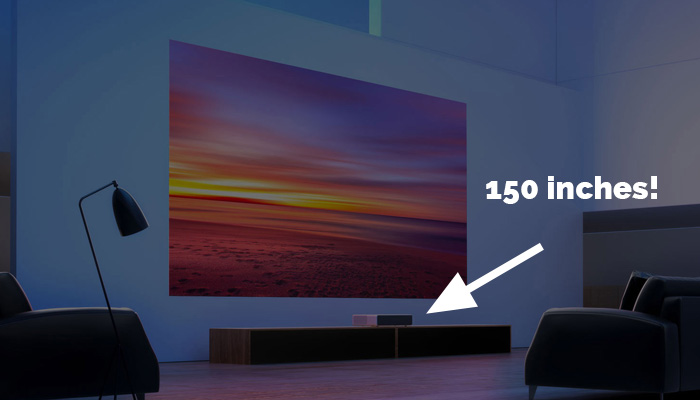 Xiaomi Mi Ultra Short Throw Laser Projector
Another one of Xiaomi's super-cool but super expensive gadgets is their short throw laser projector which can display 150 inch footage while being placed just 50cm away from the wall.
If you're looking for a living room setup where the TV isn't the centre of attention, a short throw projector is perfect. While it still isn't as bright as traditional TV's during daylight, it really comes alive at night thanks to the true Full HD capabilities, 3000:1 ratio and 5000 lumen laser.
Unlike traditional projectors, you don't need to worry about lamp lifetime as the Mi Ultra Short Throw Laser comes with 25000 hours. That's 17 years if you watch for 4 hours a day.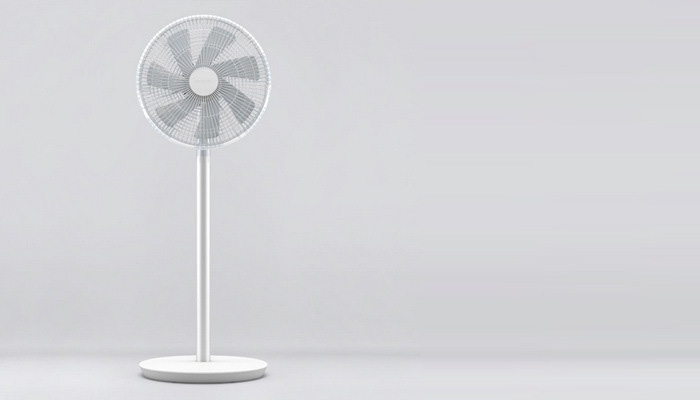 Xiaomi Mi Natural Wind Fan
If you thought that the common fan had already been cracked? then think again. The team behind the Xiaomi natural fan believe that the best wind comes from mother earth.
They recorded the patterns of nature's natural wind and created a fan that mimics this. So if you haven't quite reached the ultimate state of Zen during your recent meditation sessions… maybe it's because of the unnatural fan wind in your home…
All the mumbo jumbo aside, it's a pretty cool looking fan and it's smart enabled meaning you can completely control the fan patterns, wind speed and more from via the companion app.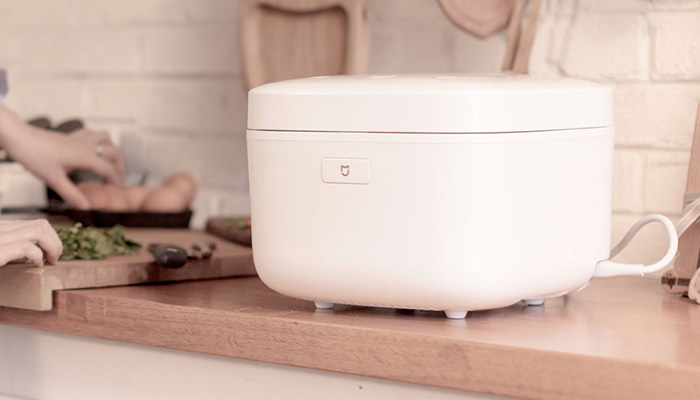 Xiaomi Rice Cooker
Chuck your old Rice Cooker in the bin… right now! The Xiaomi Rice cooker is beautiful! The white minimalist look combined with future tech features is heavenly!
Electromagnet surround heating…. 200 rice menus… also good for soups and stews…
This little kitchen-friend is here to make you the perfect rice every time! If only we could work out the Chinese instructions…
Xiaomi Bluetooth Suitcase
Winner of the German 'IF' Industrial Design award, the Xiaomi Bluetooth enabled suitcase is trying to revolutionise the way you travel.
With it's all-metal aluminium-magnesium alloy exterior you're going to get a few compliments, although no one will hear you coming thanks to the super smooth ultra silent wheels.
So what makes the Xiaomi Suitcase different from you're regular old suitcase? Apart from the high-end design and outrageous price-tag, the Xiaomi Suitcase is Bluetooth ready. You can unlock the suitcase wirelessly, get alerts when it's out of range and other features which still don't justify that enormous price-tag.
That being said, they offer a non-Bluetooth version with the same high-end construction for a lot less. So fear not, Xiaomi fanboy you will go to the ball airport.
Tech Specs: Twin bearing ultra-silent wheels, Aircraft Grade Super Strong, TSA Compatible Locks.
Xiaomi Mi Gaming Laptop
Following in the footsteps of the uber-popular Razer Gaming Laptop, Xiaomi have been developing their own LED lit, hardcore gaming laptop!
There are 4 different configurations to choose from with the top specc'd Xiaomi Mi Gaming laptop featuring the Intel i7-7700HQ CPU, NVIDIA GeForce GTX1060 (6GB edition), 16GB of DDR4 RAM, a 256GB M.2 SSD + 1TB Harddrive.
This is all packed into a 2.7KG package with full RGB side-lighting and backlit keys! While not an super lightweight travel laptop, it's still easily light enough to throw in your backpack for gaming sessions on the go.
If you don't need the cutting-edge performance, you can drop down to an i5 model which is 30% cheaper. Win Win!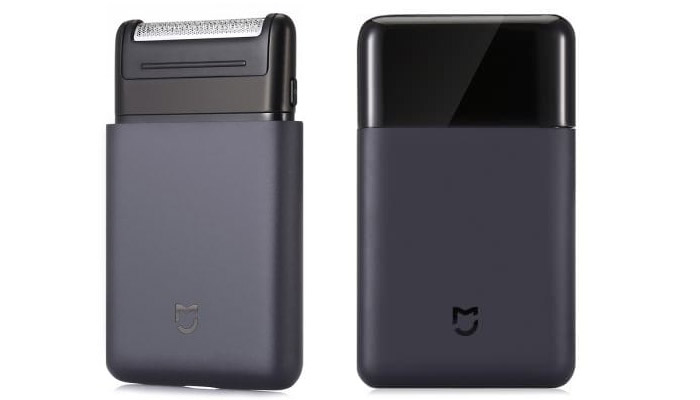 Xiaomi Mi Shaver
Xiaomi have even put there heads together to create themselves the Mi Shaver. Featuring USB Type-C, 60HRC Japanese steel and a 7800rpm motor… it sounds kinda cool.
It's a business man's travel friend, meant to whip off that 5 o'clock shadow and keep you looking the part between meetings. Although, with a max cutting length of 2mm, any of the Xiaomi tribe that wear beards for fun are going to be disappointed.
If the only reason you buy this is to tell people your shaver is USB Type-C, I won't judge… heck I touted about my toothbrush being WiFi ready for years! :D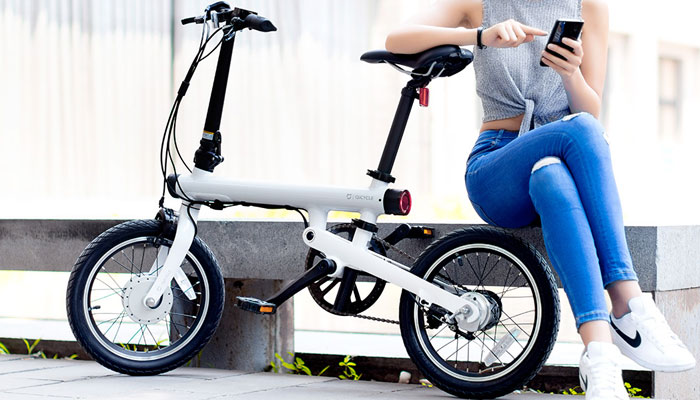 Xiaomi QiCYCLE EF1 Electric Folding Bike
Xiaomi really do have fingers in many pies! They've teamed up QiCycle to make a range of smart enabled bicycles.
The QiCycle EF1 is their fold-up electric model that comes with all the cool features you'd expect from Xiaomi. With built-in headlights, brake lights, an aluminium alloy build and a 200 watt motor, it's a cool bit of kit.
The companion app connects via Bluetooth and will feed you all your cycling data right back to you. It's definitely in my top 5 coolest Xiaomi gadgets!
Let me know in the comments below, what's your favourite Xiaomi gadget?
More Xiaomi awesome will be added soon!
FAQ – Who are Xiaomi Mi?
Officially Xiaomi, but sometimes called Mi for short, let's find out who the heck this Chinese manufacturing giant is?
Confusingly, the 'MI' logo actually stands for 'Mobile Internet' but someone in the branding team decided it looked better with a small case 'i' in the product range, hence the Xiaomi Mi range.
Xiaomi was officially founded in April 2010 as developers of their own Android operating system MIUI. After a few series of funding, Xiaomi went on to announce their first smartphone, the Xiaomi Mi 1 which was released in 2012 featuring a Snapdragon S3, 1GB or RAM and a 4 inch display.
In the beginning, they were online only but then went on to open their first physical store in China, in 2015. Just two years later in 2017, Xiaomi celebrated opening their 100th store and continue to expand inside & outside of China.
Side Note: I recently visited their store in Singapore which had a clean white Apple-like feel to it, but ultimately, was lacking a lot of the more recent Xiaomi gadgets.

After successfully manufacturing smartphones, Xiaomi was on the lookout to expand its product lines. It did and still does this by acquiring smaller tech companies. It then integrates them into their product line.
You can see examples of these as they often have their own Xiaomi labels: Xiaomi Mi (smartphones), Xiaomi Redmi (budget smartphones), Xiaomi Yi (camera & home security), Xiaomi MiJia (Cameras), Xiaomi SmartMi (smart home), Xiaomi Ninebot (electric scooters / vehicles) and so on…
FAQ – Can you trust Xiaomi?
Wait, hang on. Didn't you just say that Xiaomi is based out of China? Can we really trust a Chinese company with our data?
I'm going to start by saying that I'm not a cybersecurity expert. And then continue with… Xiaomi have been releasing smartphones for 6 years with little incidence.
Personally, my experience with Xiaomi has been positive and we recommend their products here at Review Hub.
So back to the question… Can you trust Xiaomi? So far, they've got a proven track record of being trustworthy and reliable.