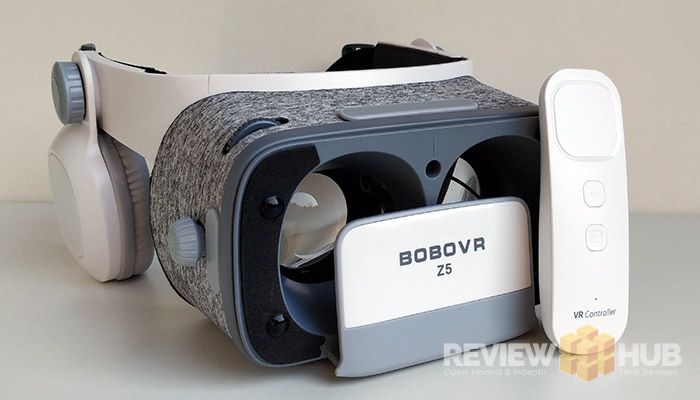 Google's own Daydream View headset isn't the only option, and certainly isn't the cheapest. We get hands-on with the Google Daydream-ready BOBOVR Z5 VR Headset + Daydream Controller
If you're looking for a daydream compatible headset, then you'll first want to make sure you've got a daydream compatible smartphone. Currently, there's only around 15 with most being expensive flagship devices and almost all having a quad-HD display or higher.
And there's a good reason for this as using a smartphone VR headset halves the number of pixels you have to play with.
While a typical 1080P smartphone display looks crisp and clear, when you half the resolution and it's an inch in front of your eyes… everything starts to look a little blurry.
Currently have a 720P smartphone? Then VR might not be for you. 1080P is still fun though and Quad-HD+ is where it's at!
In this review, I'll be looking at the BOBOVR Z5 Daydream-ready headset that's bundled with Google Daydream 3rd party controller.
Don't worry if you don't have a Daydream-ready smartphone. The BOBOVR Z5 is available without the daydream controller so you can use it like a regular old VR headset.
Fancy yourself one of the best looking VR Headsets available?
The BOBOVR Z5 without remote starts at… UK : £25 | EU : €37 | US : $38
Pro's

Excellent Design
Comfortable Strap Design
Simple Adjustments
Con's

Controller is difficult to connect
Nose cavity is too small
Prone to dust & Dirt
Reflections / Light leak in bright rooms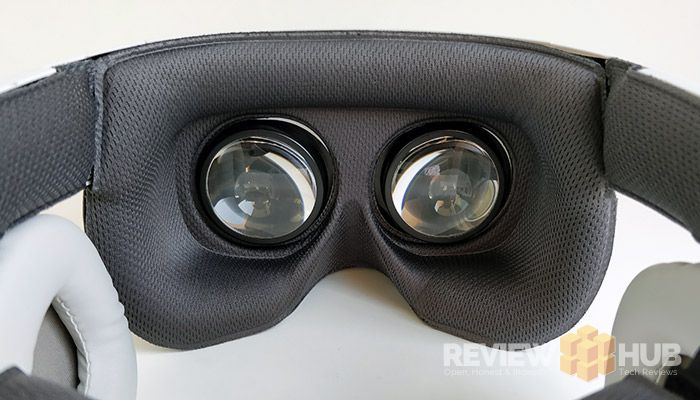 Lens Quality, VR Experience & Setup
Unfortunately, my Samsung Galaxy smartphone melted in the 38 degrees Thai sun leaving me with only my Mi Mix 2 and OP5T. Both of which are not Daydream compatible. I'll be updating this review with DayDream info as soon as my Samsung is fixed.
To test the BOBOVR Lens quality I've been using the OP5T, which easily fits into the Z5's front phone clasp. Your smartphone rests against four soft plastic dimples so no need to remove your case to get a better seal.
Pull the clasp back and you'll find the AUX headphone jack hidden away. Plug this in and you're good to go.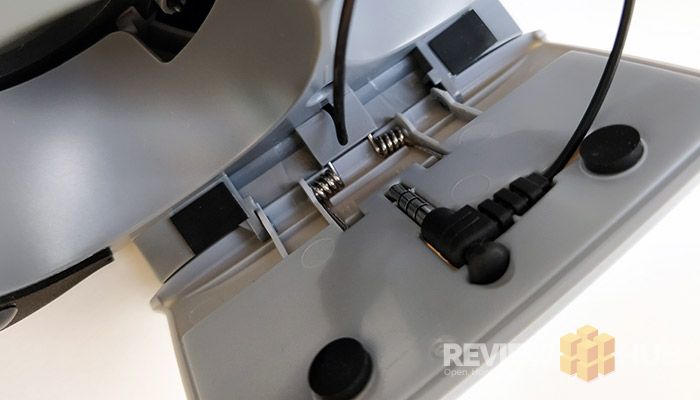 Loading up some 360 VR footage and you'll find that you're buggered! Although the included daydream controller works on YouTube, it doesn't have that all-important select button.
If you're going to use the BOBOVR Z5 as a standalone VR headset, you'll want to pair a Bluetooth controller or forever be taking your phone out of the mount.
Update coming very soon. Read on to check out headphone quality, comfort & design.
BOBOVR Z5 Lens Tech Specs
Field Of View: 120 degrees wide angle
Inter-pupil distance: 60 – 72mm
Adjustments: Myopic (0-600) and Hyperopia
Lens: 42mm aspheric / 0.39mm colour difference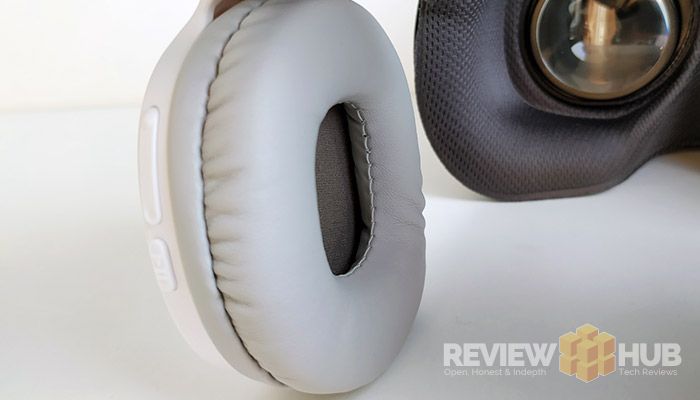 Built-in Headphones
The built in headphones are very comfortable and sound okay. They're not as impressive as the recently reviewed VR Shinecon 6.0 headphones sounding a little more muffled and with weaker bass.
As the headphones rotate forwards and backwards, you also have the option to use a pair of wired in-ear headphones.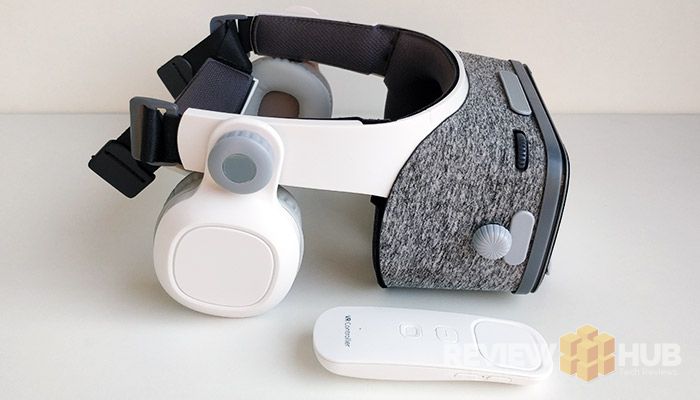 Design, Comfort & Build Quality
The BOBOVR Z5 uses an interesting approach to keep the headset firmly attached to your noggin. The sides are rigid and structured with a curved expandable cushioned bar at the back that you tighten.
This minimal approach works well and makes donning the Z5 very easy. The inside cushioning is made from a removable perforated soft fabric that's attached via velcro and feels great.
It has to be one of the best looking VR headsets on the market, while it's borrowed heavily from Google, it still pulls off its own unique style. The grey fabric on the outside looks fantastic and makes your VR experience a little less plastic-ey.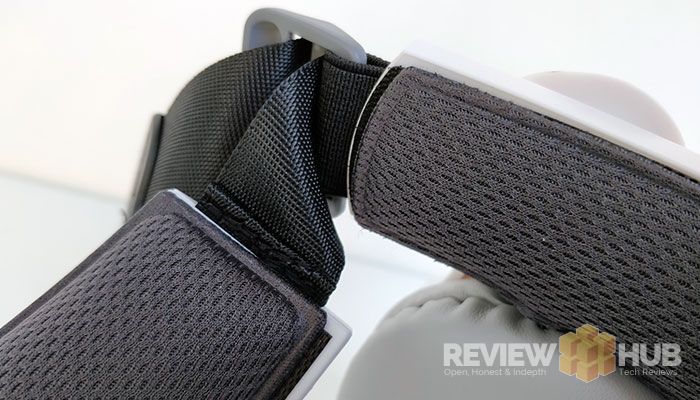 BOBOVR has made the rookie error of forgetting that some of us are born with big noses… It's a tight squeeze with the Z5. Even with my normal sized nose, I'm experiencing a noticeable amount of pressure.
Overall, it's a great looking headset that feels well made and fits comfortably. You'll just need to watch out if you have a big nose.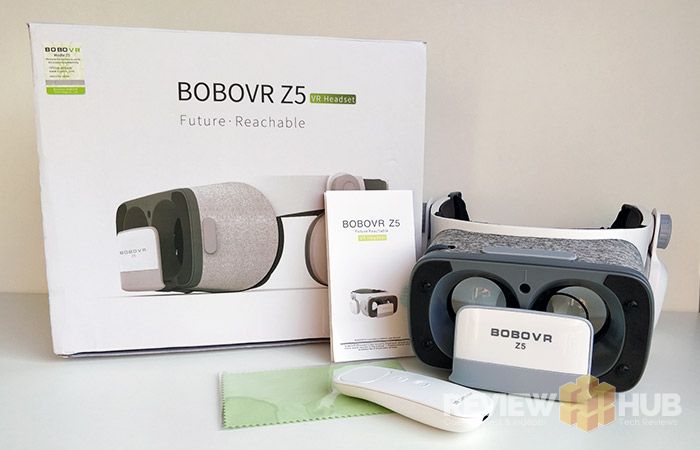 Unboxing – What's in the box?
The BOBOVR Z5 packaging simple, clean and white. The entire box is filled with a moulded plastic insert which is strong enough to protect the headset during transport.
Inside you get a sealed lens cleaning cloth, the Daydream VR Controller and the BOBOVR Z5 headset wrapped in a soft-touch plastic bag.
Although, I would have like to have seen a cover to protect the lenses from dust as the Z5 design leaved them open to the elements.
BOBOVR Z5 – The Verdict
I'm going to hold my thoughts on the BOBOVR Z5 until I've had a chance to really test the Daydream functionality and the remote in full.
In terms of design & comfort, it excels but be warned of the smaller nose cavity. The sound quality doesn't wow, but the on-ear cups are comfortable and loud.
With great design, comes some compromise in the form of light leakage and reflection but both are easily remedied by darkening your surroundings.
More BOBOVR Z5 review coming soon. For now, you can check out this week's latest deals.