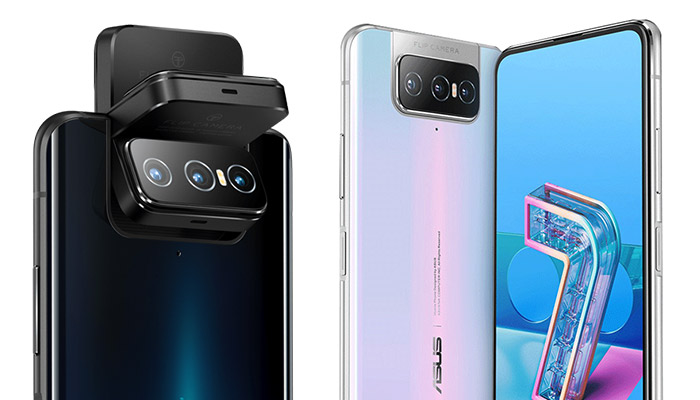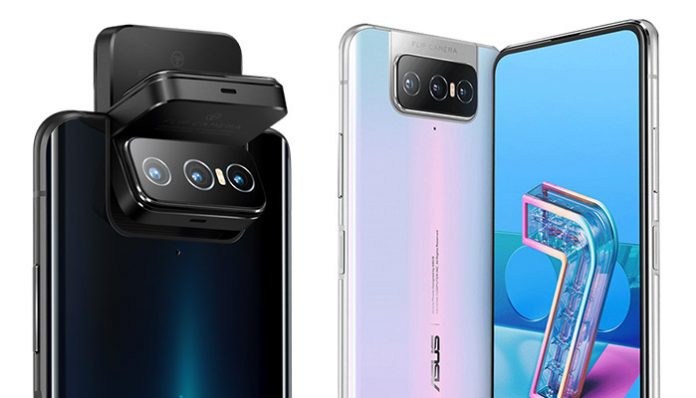 Asus just announced the Zenfone 7 and Zenfone 7 Pro, successors to the popular Zenfone 6 from 2019. If you're unfamiliar with the Zenfone 6 it was last years' only phone to feature a flip out camera, letting you bask in that uninterrupted glorious-edge-to edge front display. No notch, no hole-punch, the rear cameras flipped out from behind the phone to give us one of the best selfie cameras setups ever.
But, the Zenfone 6 had one major floor, an average IPS display which contrasted with its retail price of $500. This phone badly needed an OLED panel to be competitive.
Lucky for us, Asus listened and have released the Asus Zenfone 7 Pro (amazon) with a 1080P 90 Hertz OLED panel made by Samsung. If you have an eye for it, gaming on this phone is buttery-smooth and even if you don't notice the refresh rate upgrade, the colours are better, blacks are perfect and, it's all-in-all, a way better display than last year.
So now that Asus has addressed its biggest problem from last year, the sub-par display, what else does their flagship phone have to offer us? Let's find out.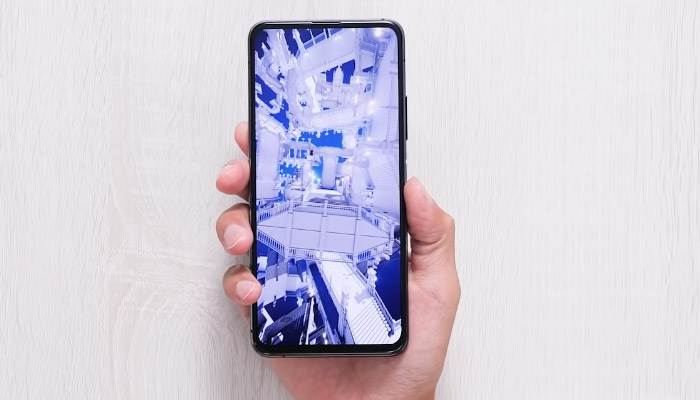 Stereo Speakers
I want to mention the elephant in the room before I deep-dive into the Zenfone 7 Pro performance. And by elephant, I mean Asus' odd implementation of stereo sound. This was a problem with last year's Asus Zenfone 6 and it seems that they still haven't fixed it. Unlike most stereo speaker setups on smartphones, Asus decided to use a main (more bass-heavy speaker) on the bottom and a smaller more treble-focussed speaker on the top. Sounds great right? not so much. When using the phone in landscape mode this creates an irritating imbalance in the sound. It's sard to describe in words, but definitely something I think the audio engineers at ASUS could have improved before launch.
Is it a deal-breaker? definitely not, does it distract you from the awesome Samsung OLED display? a little. You're best heading to stores and trying the phone out yourself to see what you think of this unique stereo setup.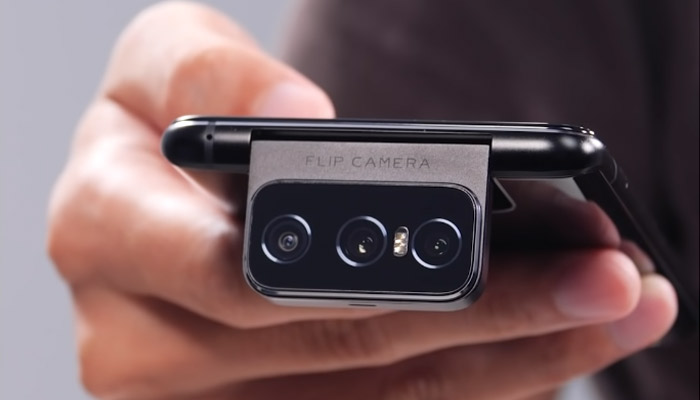 Flip Out Cameras – Asus Innovation!
Okay, now that we've got that out the way, let's talk about this phones most unique feature, the epic flip out triple camera block. Asus has overhauled this camera system on the 7 Pro making it stronger, smoother and faster.
When you're using the phones rear camera it behaves and performs like a regular smartphone. It's not until you switch to selfie mode that the mechanical gears kick in and the whole camera module flips out 180 degrees. It certainly a unique feature that will catch your friend's attention.
This years' main sensor is a Sony IMX686 with a resolution of 64 megapixels which also offers 8K video at 30FPS. This is the same sensor we see in the Nubia Red Magic 5S, Asus Rog Phone 3, Xiaomi K30 Pro and Poco F2 Pro.
It's worth noting that the optical image stabilization is only available in the Asus Zenfone 7 Pro version, not the standard version. The second 12MP ultrawide camera is also made by Sony and features a 2.2 aperture as well as real-time distortion correction.  Finally, we have an 8 megapixel tele-focal lens that supports 3x optical zoom and up to 12x digital zoom.
Another cool camera feature is the addition of motion tracking even at 4K 60FPS and there's also the option for timelapse in 4K as well. The maximum slow motion speed is 480FPS at 720P, 240FPS at 1080P and finally 4K at 120FPS. However, if you want to use Asus' hyperSteady mode you'll have to record in 1080P.
Specs out of the way, I can confidently say that this camera set up is miles better than last years. Out of the box though, photos don't look as good as they should with this high-end Sony sensor. I recommend heading over to the Google App Store and downloading GCAM to really get the best from the Sony IMX686 main lens.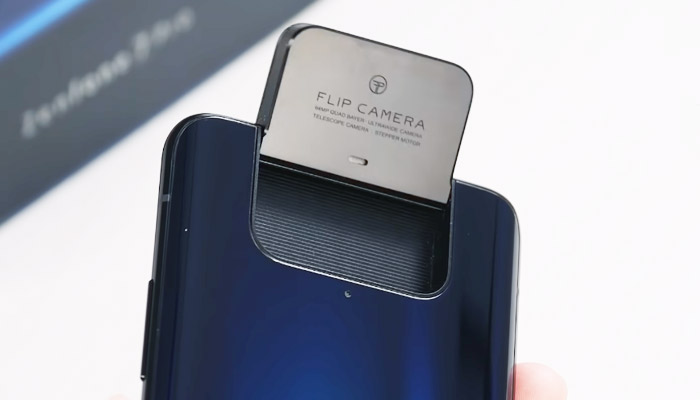 Display
This is the one upgrade I'm most glad Asus chose for their 2020 Zenfone. The 6.67″ Samsung made OLED panel supports a 90Hz refresh rate which makes scrolling through web pages and apps look great. It also makes a big difference while gaming, as the gameplay feels much more fluid and takes advantage of the higher frame-rates that the Snapdragon 865 can push out.
Since Samsung make some of the best mobile displays in the world, we're also treated to a 1ms response rate, HDR10 certification (thanks to the 700nit peak brightness) and excellent colour accuracy (110% DCI-P3 rating).
And finally, with a display this good, you'll be thankful to know that it's protected by Gorilla Glass 6.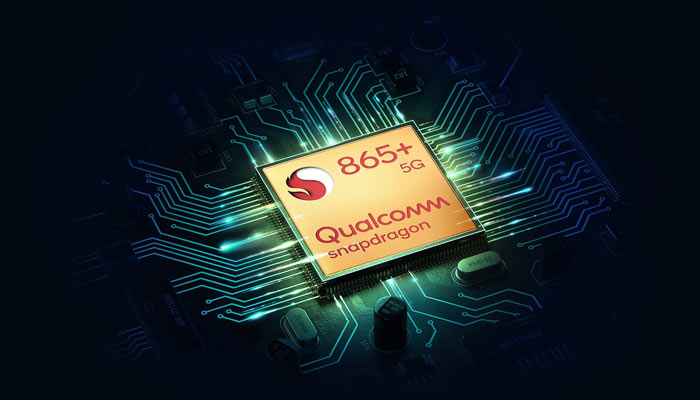 Performance
It's super exciting to see the flagship level Qualcomm Snapdragon 865 chips inside this years Zenfone smartphones. If you decide to upgrade to the 7 Pro, you'll get the overclocked Snapdragon 865 Plus which offers a little more performance than the standard 865 that we see in the non-pro version.
To put it simply, these two phones are rocking the fastest chips available in any smartphones in 2020. You can expect blazing fast performance, apps to load instantaneously and a super smooth Android experience. You can also expect to play any graphically intense AAA Android games at max settings.
Backing up this behemoth of a chip is 8GB of LPDDR5 RAM and 256GB of super fast UFS 3.1 storage which is expandable up to an insane 2TBs via a dedicated micro SD card slot.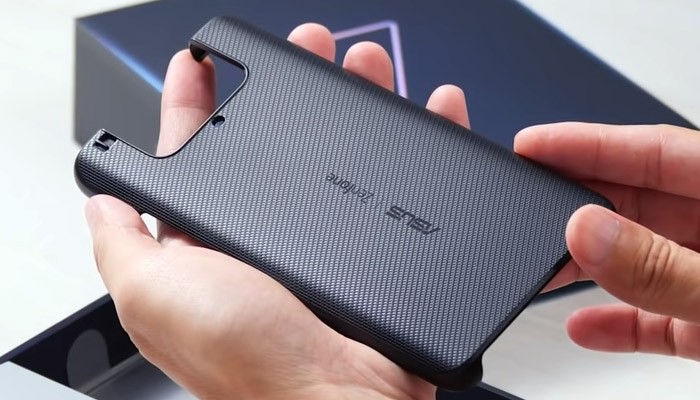 Durability
If you're the type of person that likes to buy a smartphone and use it for the next three to five years, you'll be happy to know that the Asus Zenfone 7 and 7 Pro (amazon) come with a few tricks up their sleeves to expand their usable life span.
The first of these is Asus Battery Care. This allows you to choose the speed at which the phone charges which prolongs the usable battery life. You can also choose to have the phone only up to charge to 80% which lowers the battery cycle wear significantly.
Need your phone to charge up super fast, no problem just use the 30w fast charging. If you charge your phone up at night, then switch to slow charging and prolong the life span of your battery. Awesome feature Asus, thank you very much.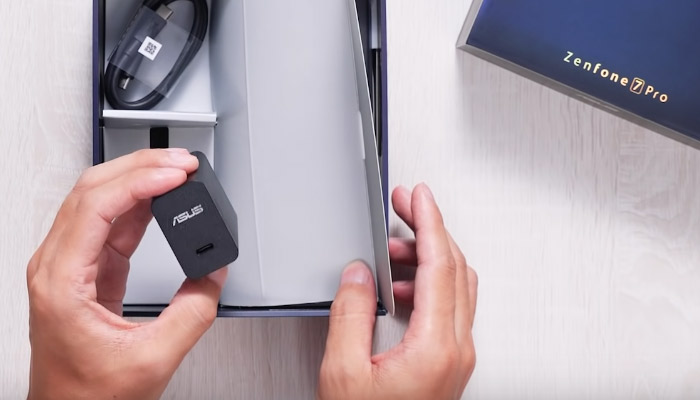 Battery life
It's great to see that Asus has kept the huge 5000mAh battery from last year which will easily get you through a full day of usage. The power brick included in the box has been upgraded 30 Watts (from 18watts on the Zenfone 6) which sees the Zenfone 7 charged up fully in only 45 minutes.
Unfortunately though, there's no sign of wireless charging, which for a phone costing this much is a bit disappointing.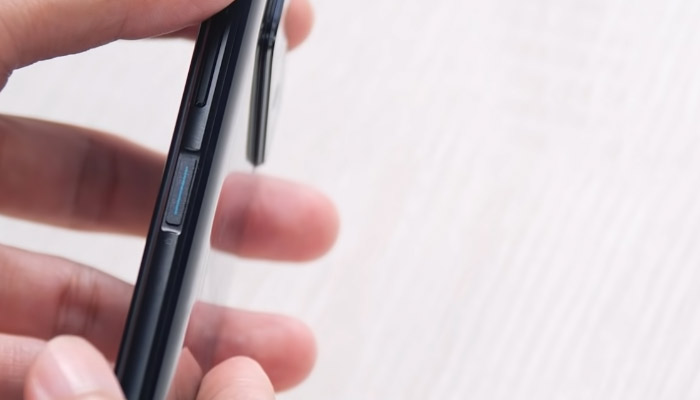 Connectivity
Taking a look at this phones connectivity and you're being treated to dual-band Wi-Fi 6, Bluetooth 5.1, NFC, multiple GPS navigation, and triple SIM slots. This means that you can have two active SIM cards both using 5G at once as well as a micro SD card up to 2 terabytes in size.
To keep the amazing edge to edge Samsung display the centre of attention Asus moved the fingerprint sensor to the side of the phone. The power button has been fused with a capacitive fingerprint sensor for quickly unlocking the phone. The placement of the power button is low enough for your thumb to naturally rest on it.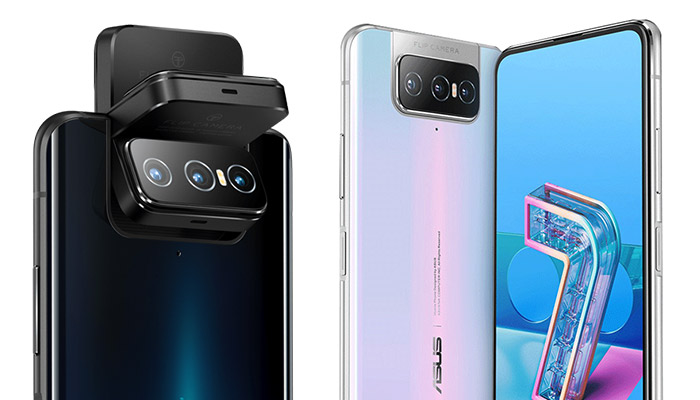 Lenovo Zenfone 7 Pro – The Verdict
What do you think of the Asus Zenfone 7 Pro? You can comment below as well as ask any of your questions.
Who do we recommend the Asus Zenfone 7 Pro for?
If you take more selfies than landscapes, want a stunning OLED high refresh-rate display, love your mobile gaming or want blazing fast charging coupled with great battery life… You'll love the Asus Zenfone 7 Pro!