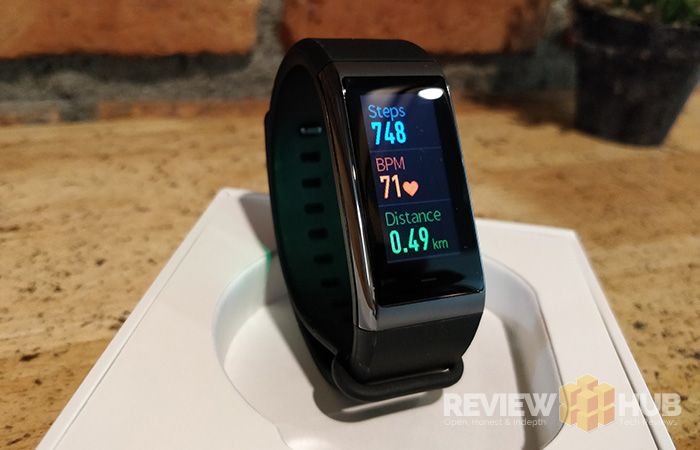 With all the attention on the Amazfit Bip and the Amazfit Pace, there's a third option that everyone is forgetting about… The Amazfit Cor
The Amazfit Cor fitness band looks like a Mi Band 2 crossed with a Fitbit Alta (Amazon) but bucks the Amazfit trend and uses a standard LCD display.
So with the Pace offering loads of fitness functionality and the Bip looking super cool, where does the Amazfit Cor fit in?
Well, after having had the Amazfit Cor strapped to my wrist for 2 weeks, I'm not the biggest fan. It doesn't offer enough to warrant the big form factor and doesn't impress me in the design department either.
I've got an issue with the price as well. Maybe it'll drop, but as of writing this article, it's priced a teeny bit under the Amazfit Bip. What!? The price would have to be -50% to get me excited…
It's just nowhere near as polished or feature-rich as the Amazfit Bip… So you might as well go ahead and read my Amazfit Bip Review…
Still here??? :D  Let's crack on and review the Amazfit Cor anyway. I'll be looking at the Design, Display, Build Quality, Fitness Tracking & Battery Life.
The Good
Bright Display
Cool Watch Faces
Premium Strap
Awesome Charger
Comfortable
The Bad
Flick to activate is slow
Sedentary Reminder is mental
Notifications issues
Limited Exercise Functionality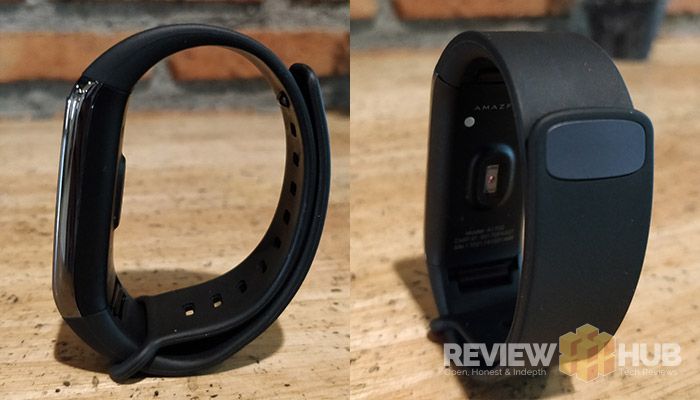 Design, Display & Build Quality
The Amazfit Cor design isn't bad, while it's a bit grown up for my taste, the minimal matte black strap coupled with metal tracker looks attractive.
Even so, it just doesn't wow me. The rectangle in a rectangle in a rectangle look doesn't shout 'look at my cool new smartband' and feels a bit more Casio calculator watch.
Once the display turns on, this all changed as the brightly coloured watch faces really pop. But the Amazfit Cor doesn't have an always on display… so spends more time looking like a chunky bracelet…
Turning my beady eye to build quality reveals another well made Amazfit fitness tracker. All the seams line up perfectly and you get the sense it's a premium device.
With your fitness tracker living on your wrist 24/7, it needs to look good. I'm afraid the Cor will end up at the back of my sock drawer.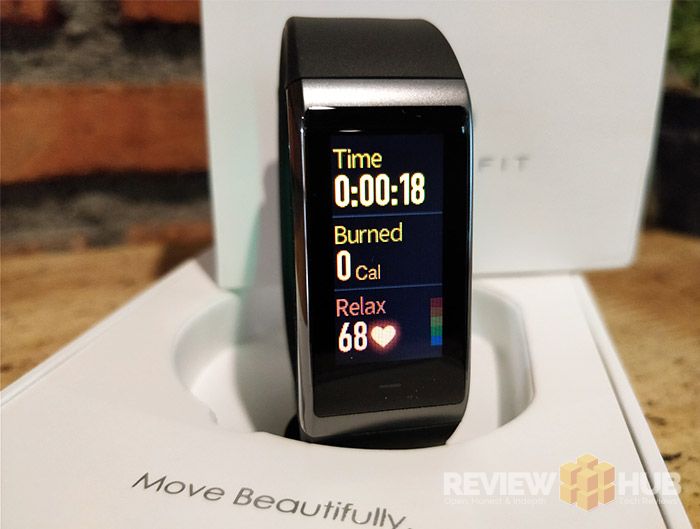 Fitness Tracking & Fitness Features
If you were reading on hoping for some good news, then you're going to be a little disappointed… Cheer yourself up and read my Amazfit Bip Review : ).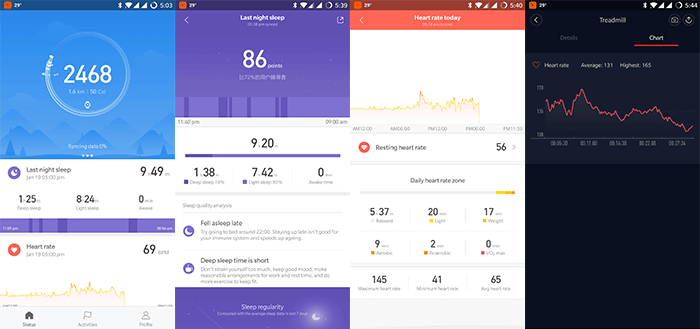 It covers all the basics, there's nothing here that warrants the high asking price.
Pedometer (step counter)
Sleep Monitoring
Alarms
Heart Rate Monitoring
Calories
Weather
Call/ App Alerts
Find My Phone
Offline AliPay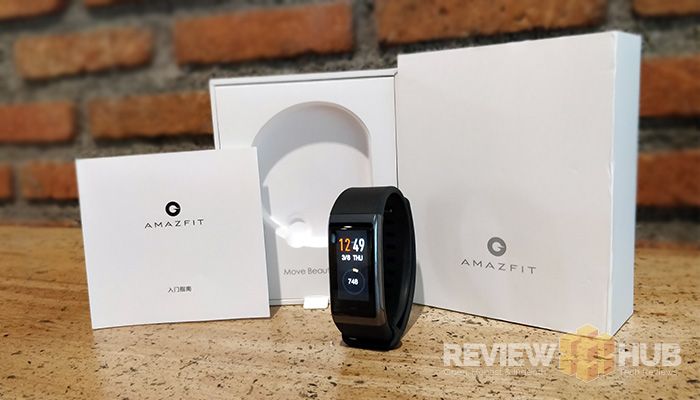 What's in the box?
The Amazfit Cor comes in a premium white box that reminds me of most Xiaomi products. I reviewed the Chinese Version (International Version now available) so received some Chinese instructions to match.
(As soon as you connect to Mi Fit, it updates the band to English. More details below.)
You also get a unique charger for the Amazfit Cor which hands-down is 10 times better than the charger of the Bip or Pace. It's a simple magnetic two-pin charger that sticks to the back of the Cor.
No messing around, nothing fiddly… it just works.
Battery Life
Some good news. Battery life is excellent and you'll a solid two weeks between charges.
Amazfit Cor – The Verdict
I think you already know my opinion on the Amazfit Cor. You can try and change my mind in the comments or just head over and buy yourself an Amazfit Bip…
Amazfit Cor – Chinese Firmware to English Firmware
Thankfully, Xiaomi & Amazfit appreciates its loyal fans even those outside of their main demographic, China.
The Amazfit Cor was originally released only in a Chinese version but tech fans in the west bought them regardless. Before a recent Mi Fit App update, you had to go through some technical hoops to flash the international version.
Now the recent Mi Fit update will automatically change your Amazfit Cor to the English language if you're outside of China.