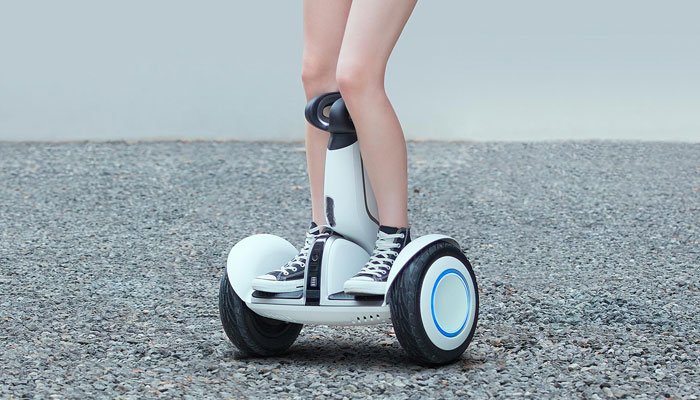 Walking to the shops is soon to be a thing of the past with the ultra-futuristic Xiaomi Ninebot Plus…
Self-balancing scooters are all the rage nowadays, making walking look like a Victorian pastime… out of my way peasant!
So it's no surprise that tech giants Xiaomi have followed up the success of the Ninebot with the launch of the even more Star Trek-looking… Xiaomi Ninebot Plus.
The Ninebot Plus does come with a pretty hefty price tag, which begs the question, is it really worth the extra cost?
Pros

It's beautiful!
Bluetooth remote control
Offers excellent stability
Offers a max mileage of 35 KM
Puppy mode!
Cons

Heavy (16kg)
Not easy to adjust the height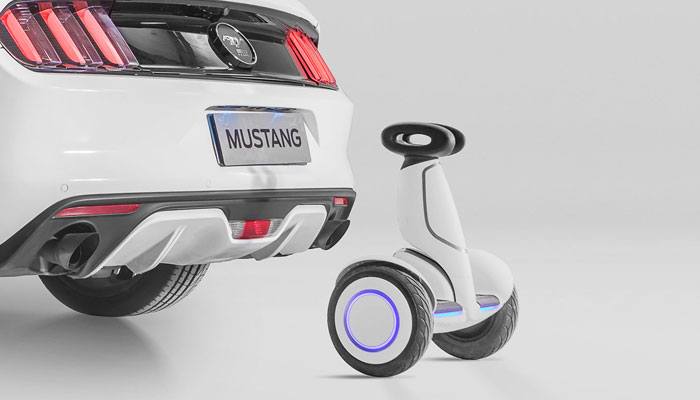 Features
The Xiaomi Ninebot Plus opens up a whole new world of transport options so let's get straight into why I think this scooter is worth it's $500 price tag.
The first thing you'll notice about this scooter is how beautiful its minimalist design is. It comes with Xiaomi's trademark white while also having cool LED lights on both the wheels. There's also red brake lights and an intermittent yellow to indicate you are turning.
The tires on the new Xiaomi Ninebot Plus are slightly larger at 11-inches compared to the original Ninebot's 10.5 inches. But don't let the small size of these tires fool you as they are capable of cruising at impressive speeds of up to 18KM an hour over lots of different terrains up to 15 degrees incline.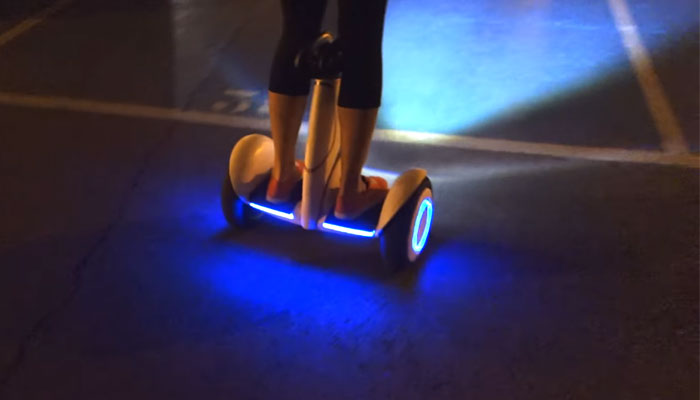 It has also had a boost in terms of performance, with the Ninebot Plus having a total of 800 watts of power compared to 700 watts.
If driving a self-balancing scooter wasn't exciting enough the Xiaomi Ninebot Plus also comes with a weird shopping / puppy mode. In the box, you'll also find a Bluetooth remote control which allows you to unlock your scooter, turn the lights on & off and even call your scooter over with a range of up to 20 metres.
If that wasn't enough to get your tech buds tingling, you can even get the Ninebot Plus to follow you around. Whether you want to add the shopping bag attachment or just think of your little self-balancing friend as a dog, the world is your oyster! Just press the puppy button on the remote.
A feature which parents will love is that you can set a speed limit via the app and turn it on with the remote control… just make sure to charge it before you leave. (9 hours battery life)
One of the best things about this scooter is its battery life. Packed with 329Wh battery, it can go for up to 35 KM on a single charge. And if that's not impressive enough, the battery is made up of 42 cells giving a total 18650mAh of juice. A full charge will take around 5.5 hours to complete.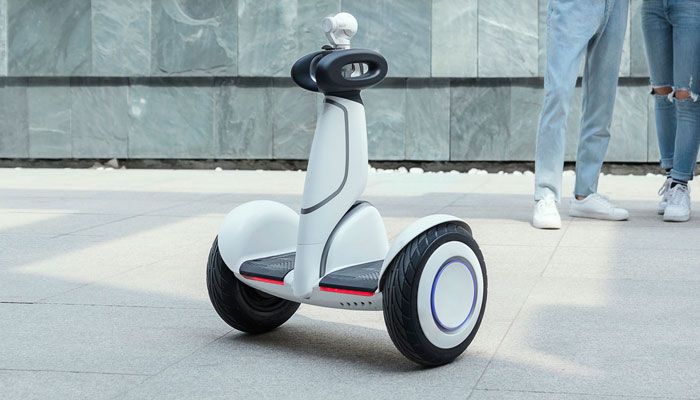 The Ninebot is not just for cruising around town or carrying your shopping as it can also be used in photography. Just attach the Xiaomi MiJia PTZ camera to the scooter and voila you have a handy companion for all your lapse photography needs. With the camera attached, you can also use the scooter for track shooting and panoramic shooting.
In terms of speed, the Ninebot plus can reach speeds of up to 18KM/H. And thanks to its magnesium alloy construction it can accommodate weights of up to 100KG.
Overall it weighs 16KG and measures 57.7 cm by 28 cm by 62cm.
Riding the Xiaomi Ninebot Plus
You might be daunted by the idea of riding a self-balancing scooter but there's no need to worry. It's easy to balance and after around 5 minutes you'll get used to it and want to go faster.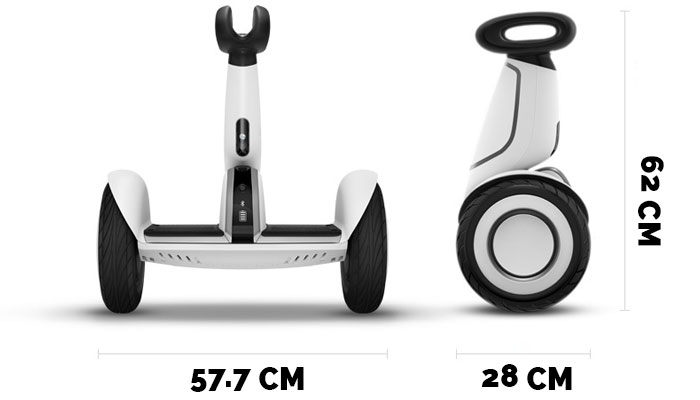 Xiaomi Ninebot Plus – The Verdict
Now to the all-important question of whether the Ninebot plus is worth the added cost.
Compared to its predecessor, this scooter marks a significant improvement. For starters, it is more powerful and it comes with new features such as the remote control.
And if that is not enough to convince you, the new Ninebot plus is a multi-purpose scooter. So apart from having loads of fun riding around like a wizard, it can also become your new pet dog or carry your shopping for you!
It's fair to say that this scooter is well worth its price tag considering the great reputation Xiaomi has for producing high-quality tech in all areas. Overall the Xiaomi Ninebot Plus is an exciting offering from Xiaomi and I can't wait to see what they cook up next!
This post was written by a member of the Review Hub community and has been marked as a contributor post. If you'd like to write a post here on Review Hub, get in touch today.
Xiaomi Ninebot Plus – Tech Specs
| | |
| --- | --- |
| Model | Xiaomi Ninebot Plus – Self Balancing Scooter |
| Dimensions | 62cm (H) × 57.7cm (W) × 28cm (L) |
| Wheel Size | 11 inch / anti-slip |
| Weight | 16KG |
| Max User Weight | 100KG |
| Range | Max 35KM / Average 20KM |
| Battery | 18650mAh (400w x 2) |
| Features | Auto-Follow, One Button Call, Shopping Mode, Camera Mode, Break Light |
| Display | NO / Remote Only |
| Remote Control | Yes, Bluetooth 4.0, Micro USB |
| Max Speed | 18km/h |
| Material | Magnesium Alloy Base |
| Colours Available | White |