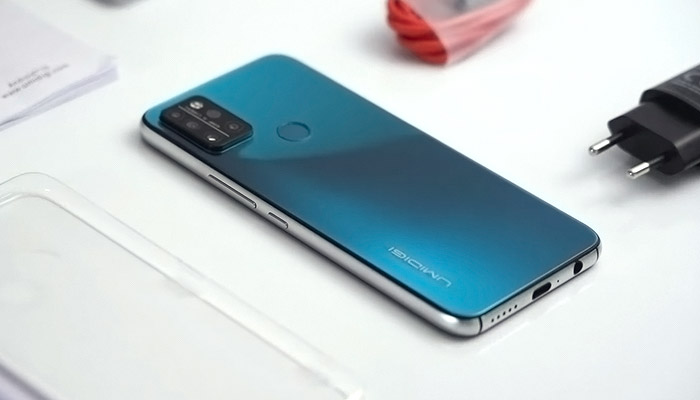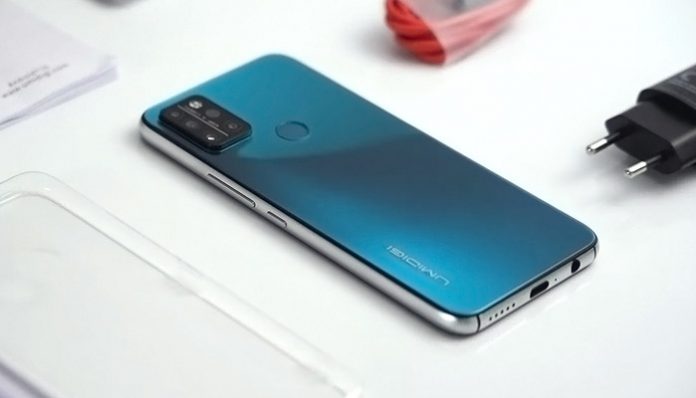 UMIDIGI A9 Pro – The Budget Phone that's packing a Dedicated Thermometer!!
By now, you guys must be all too familiar with the all-rounder bang-for-buck smartphone category. But this one time around we're reviewing something a little different. Adapting to the times, UMIDIGI has pandemic-proofed its latest A9 Pro phone (amazon) by adding a secret weapon.
With a boatload of sleek-looking smartphones coming from China that are jam-packed with features while still being sold with ridiculously low price tags. It certainly makes me wonder about Apple's profit margin.
Well, the recently released UMIDIGI A9 Pro priced at £100/$120 is a new addition to this lineup. And as you might have imagined, there are plenty of other smartphones, even ones released by UMIDIGI themselves, that can give the A9 Pro a run for its money.
Related: What's the Best UMiDigi Smartphone in 2020?
To set itself apart from the crowd, the UMIDIGI A9 Pro has an ace up its sleeve – or more precisely – a non-contact infrared thermometer! You can literally check people's temperature at the same time as scrolling through your Facebook feed… what a strange year 2020 has become. I'm not going to knock a feature designed to help you stay safe though.
However, the question you might be asking yourself is…  does it really work?
Or is it merely a gimmick? And what about the rest of the smartphone – is it worth your consideration? Does it hold up to the competition? Well, let's go in-depth into all these questions and much more in our comprehensive review of the UMIDIGI A9 Pro.
But before we get started, let's quickly take a look at the pros and cons to familiarize ourselves with what the UMIDIGI A9 Pro has on offer.
Grab the UMiDigi A9 Pro Early Bird Price Now

Pros:
Super Affordable & Great Value!
Non-Contact Infrared Thermometer (Why Not?*)
6.3″ Bright & Crisp Display (Full HD @ 409 PPI)
Shutterbug-ready (Sony 48MP Main sensor)
Type-C 10w Charging
Excellent Battery Life (4150mAh)
Cons:
Heavier at 205g
Older Helio P60 Processor. (Albeit Still Speedy!)
Last Generation Bluetooth 4.2
No NFC
No Wireless Charging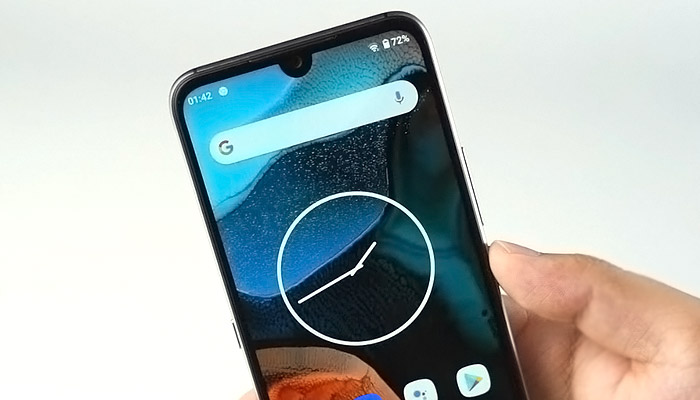 UMIDIGI A9 Pro – Display Quality

The UMIDIGI A9 Pro boasts a gorgeous 6.3" In-Cell LTPS FHD+ display with a screen resolution of 2340 x 1080. Offering decent black levels and colours that pop off the display, this phone boasts a screen quality that defies its budget price-tag.
When you crunch the numbers, it turns out that this phone has a whopping ~409PPI (Pixels Per Inch). That's a super high PPI count, so much so that you can't see any pixels on the screen, even with your eyes smudged right into the glass.
… Bright, Beautiful & Crisp …
But with that being said, I wouldn't advise you to get your eyes too close to the display as it can get really bright, and I mean REALLY BRIGHT! In fact, if you crank the brightness up to 100%, the screen can work as a flash-light in the dark.
Related: UMIDIGI Bison Review – One Tough Mudder of a smartphone!
Overall, with the A9 pro, you're getting a large and quality panel for your media consumption needs. Whether it's watching videos, playing games, or even reading e-books, you're going to be having a great time! It is also excellent for consuming VR videos thanks to that high PPI.
Screen Tech Specs: 6.3″, 2340 x 1080 resolution, 409 PPI, 19.5:9 Teardrop Display, 92.7% Screen Coverage.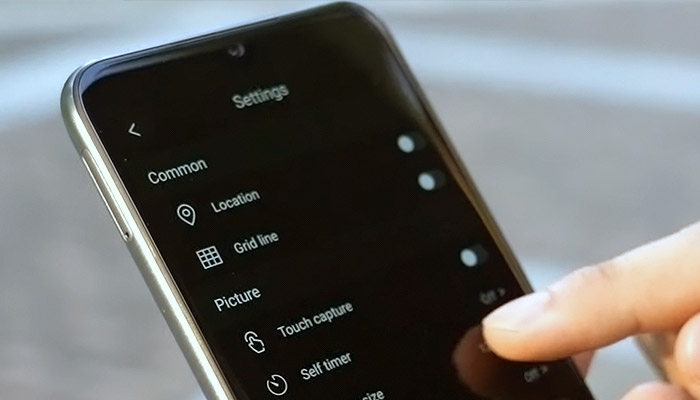 Design & Build Quality
The UMIDIGI A9 Pro boasts a sleek and modern design sporting a glass-sandwich build paired with a solid metal frame. While it loses a point for durability, it gains 2 points for feeling extra-premium in your hands. Both the front and back glass have a subtle 2.5D effect, meaning the glass tapers off gently removing any edges. Think smooth pebble-glass and you'll be on the right page.
To the front of the device, you have the almost bezel-less display that's only interrupted by a small chin at the bottom, and the tear-drop notch at the top housing the selfie camera – we will touch on that in a later part of this review.
Flipping the phone over, you are greeted by its clean and minimal back panel with a camera hump arranged at the top-left corner, and a fingerprint sensor at the centre. Not that you'll have to use it though as face ID is built in.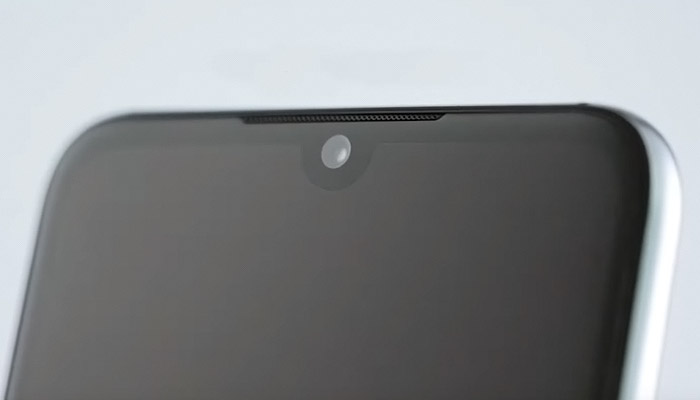 Camera Setup
The cameras on the UMIDIGI A9 Pro are by far the most impressive feature on its spec sheet. At the back, you get a quad-camera setup boasting the ever so popular 48MP Sony camera as its primary lens.
Editors Note: Just make sure you're picking up the 6GB/128GB version of the A9 Pro for the 48MP Sony Sensor. The 4/64 version features an older 32MP Sony sensor.
Paired with it, you have a 16MP wide-angle lens that has a 120° field of view. Whereas to help you take those close up shots of dewdrops on flower petals, you have a 5MP macro lens. And finally, to round things off, another 5MP camera is also included to collect depth information.
Now that pretty much wraps up the rear-facing shooters on the UMIDIGI A9 Pro (amazon).
In terms of real-world performance, under ample lighting, the cameras can take really good photos capturing lots of detail. You can also zoom in on without any apparent loss of quality or additional noise.
On the selfie front, you get a 24MP Ultra-clear front-facing shooter. It boasts an awesome edge detection algorithm that lets you shoot stellar selfies with the DSLR-like Bokeh effect.
Video
You can shoot full HD 1080p videos at 30fps from both the front-facing shooter as well as the rear main camera, which is okay considering the price.
In well-lit environments, you will be able to capture some good quality videos. Although I did find that the sensors took some time to adjust to shifts in exposure. Also, the camera takes a noticeable amount of time to auto-focus which can be irritating.
Regardless, they will get you through your Zoom video calls without any issue.
Rear Camera:
48MP Sony primary camera
16MP ultra wide-angle camera, with 120° Field of View
5MP depth camera
5MP macro camera, 2.5cm macro distance
Front Camera (Selfie time):
24MP Sony ultra-clear front camera with F/2.0 aperture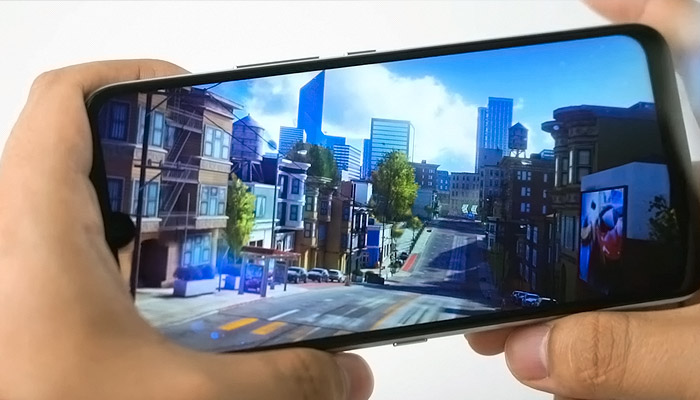 Performance
To keep the price as low as £100/$120, UMIDIGI had two options when it came to picking the brains for the A9 Pro (mobile CPU). They could have either gone with a recently released and up-to-date entry-level chipset or picked up a mid-tier yet older model. And thank heavens, UMIDIGI decided to take the latter route.
Sure the Helio P60 is currently a tad over 2 years old. However, it is still an excellent processor that can kick up a storm. It is powerful enough to give you a stutter-free experience when doing day to day tasks like emailing, browsing the web, and streaming videos.
Also thanks to the Mali G72 GPU that's baked in, the A9 Pro performs significantly well in gaming compared to modern entry-level counterparts. I played multiple high-def 3D titles like CoD mobile and PUBG on the UMIDIGI A9 Pro and it ran perfectly. However, I should point out that I needed to tone down the graphics to low-medium settings.
Other than this, depending on the model you got, you will either get access to 4GB or 6GB of RAM and 64GB or 128GB of internal storage.
For all intent and purposes, 4GB is more than enough to run modern Android applications. You will only need 6GB if you plan to keep multiple apps running in memory or want the upgraded Sony camera lens.
Coming to storage, both 64GB and 128GB can feel too much or too little depending on the types of files you keep on your device. Luckily, you have the option to expand the storage to 256GB using an external MicroSD card.
Performance Specs CPU: Mediatek Helio P60 CPU with the Mali G72 GPU.
RAM: 4GB or 6GB
Storage: 64GB or 128GB of Internal Storage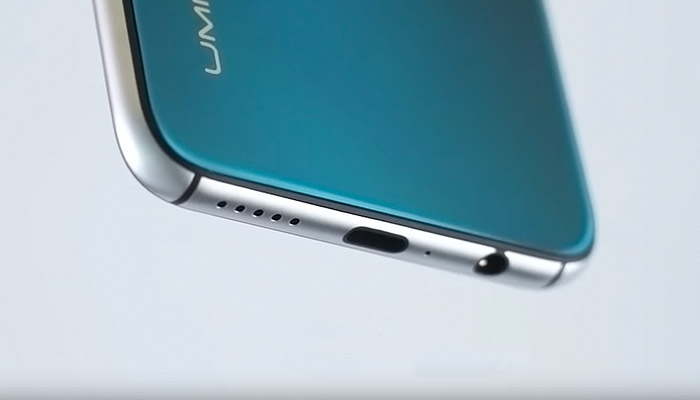 Battery Life
Coming to battery life, the UMIDIGI A9 Pro boasts a fairly large 4150mAh battery.
If you are a casual user, it will easily last you the length of a full working day, or maybe even a day and a half, depending on how often you unlock the screen, and what type of applications you run.
Related: Smartphone With Epic Battery Life 2020!
To give you an idea, I started streaming the new Netflix series "The Haunting of Bly Manor" at 100%. And after 9 straight hours of a heart-wrenching binge-watch, as I was left sobbing like a little girl, the A9 Pro still had 11% charge to take me through some online communities and forums discussing the series.
The excellent battery life is partially thanks to the fact that the UMIDIGI A9 Pro comes with stock Android 10 out of the box devoid of any bloatware. This means there are no unnecessary background processes to drain your battery which promises optimal performance.
Battery Specs:
4150mAh Battery
9+ Hours of Screen On Time.
10W Fast Charging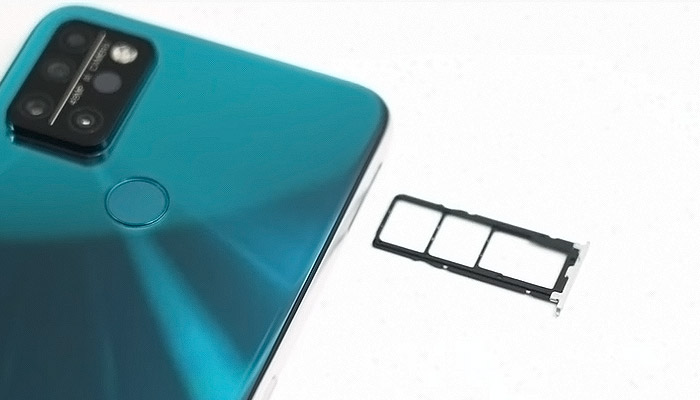 Connectivity
The UMIDIGI A9 Pro is a proper 4G dual sim smartphone. It comes with a dedicated sim slot where you can pop-in two 4G enabled nano-sims as well as a MicroSD card. No trade-offs here. As far as network coverage is concerned, the phone supports all 4G bandwidths, so you can expect crystal clear call quality no matter where you are.
When it comes to connecting to WiFi networks, the phone supports both 2.4Ghz and 5Ghz bandwidth, whereas for connecting to wireless accessories, the A9 Pro gives you access to Bluetooth 4.2.
Other than this, the phone comes with a 3.5mm headphone jack and a USB Type-C port, both at the bottom. I personally like this position as it means all the wires are coming out from one direction.
Moving on, the phone comes with almost all the sensors you have come to expect from a smartphone including a gyroscope, accelerometers, and even an electronic compass.
However, the main star of the show is the infrared temperature sensor that will 'allegedly' help you measure the temperature of other people without touching them.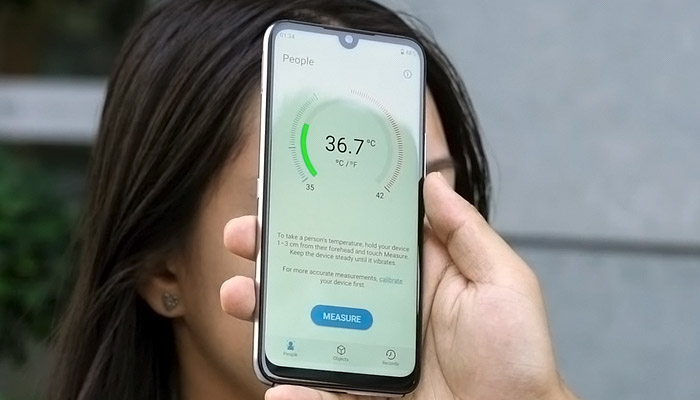 The Infrared Temperature Sensor
The non-contact infrared temperature sensor is housed inside the rear camera module and can be triggered using the dedicated shortcut key. Now, this positioning can be sort of misleading as you might think that the sensor is an infrared camera, which it's not!
Basically, you will need to point the sensor towards the forehead of a person, and it will show you their body temperature. Likewise, you can also point it towards other hot surfaces and it will show you their temperature.
In that regard, it works! However, the temperature readings are not as accurate as a dedicated, more importantly certified, infrared thermometer. Even UMIDIGI has stated not to use it as a real medical device*.
I tried to compare it with the real deal and as you would expect, the temperature readings were slightly off. That being said, you can still make use of the A9 Pro to get a rough idea of a person's temperature.
For example, you can first measure your current temperature, and then that of another person. You can then compare both readings to see if they have a higher temperature than you to conclude the potential of a possible fever.
So let's put this feature down under…. gimmick shall we…
Face ID Unlock & Fingerprint Unlock
The A9 Pro comes with support for both face unlock and fingerprint unlock. In my time with the device, both methods were able to unlock the device in a jiffy.
However, I do have a personal problem with the fingerprint reader – or rather its placement. I am not a huge fan of the rear-mounted fingerprint scanners as it forces you to pick up your phone to unlock it.
That being said, an in-display biometric scanner would be very expensive and is out of the question at this price point.
However, I don't think I am being unreasonable when I say that UMIDIGI could have gone with a side-mounted fingerprint scanner. It wouldn't have bumped up the cost too much, and the 8.6mm thick sides should have provided ample space to scan the ridges of your fingertips.
WiFi: Dual-Band WiFi (2.4G|5G)
Headphone:  3.5mm Headphone Jack
SIM Support: 4G nano sims. Both slots support 4G VoLTE.
GPS Module: GPS, GLONASS, and GALILEO
Bluetooth: Bluetooth 4.2
USB: USB Type-C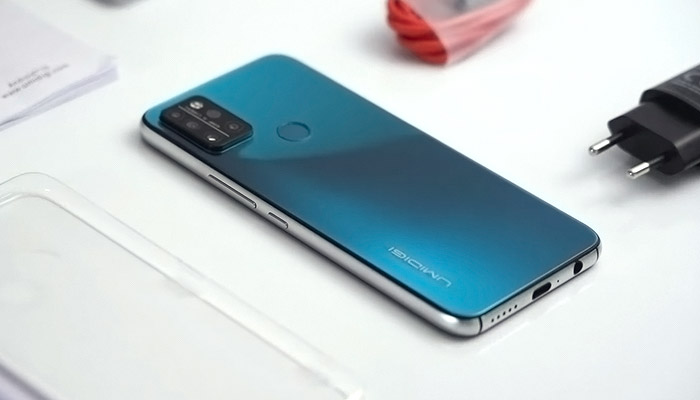 UMIDIGI A9 PRO – The Verdict
Going back over all the different features and functionalities the UMIDIGI A9 Pro brings to the table, it is hard not to recommend the device, especially when you consider the price point.
You get a classy design, paired with a brilliant screen, great cameras, long-lasting battery life, and beefy internals. All of this is made available to you at just £100/$120, and that's a steal!
However, some of you might eye the UMIDIGI A9 Pro for the infrared temperature sensor. Now, although the thing actually works, it's not a replacement for a real infrared thermometer.
As such, don't buy the device solely because you want this feature.
That being said, if you are looking at the UMIDIGI A9 Pro as a promising £100/$120 smartphone with great specs which also happens to come with an infrared thermometer, then it won't disappoint.
Do we recommend the UMiDigi A9 Pro? Absolutely, it's one of the best glass-sandwich Android budget phones available today.

UMiDigi A9 Pro – Available Now

UMiDigi A9 Pro – Full Tech Specs
Smartphone
UMIDIGI A9 Pro
Screen Size
6.3 Inches
Pixel Density
409 PPI
Screen Resolution
2340 * 1080
Screen technology
In-Cell LTPS Display
Thickness
8.6 mm
Weight
205 g
Material
Glass-Sandwich with a solid metal frame
Colours Available
Onyx Black | Forest Green
Storage
64GB |128GB UFS 2.1
Processor (CPU)
MediaTek Helio P60
Graphics (GPU)
Mali G72
RAM
6GB LPDDR4X dual-channel
Android Version
Stock Android 10
IP Rating (Water, dust)
NA
Micro-SD Card Tray
Dedicated slot. Expandable up to 256 GB
Notification LED
NA
Fingerprint Sensor
Rear-mounted
Infrared
Temp Only
USB Type
Type-C
4G Bands
FDD-LTE: B1 /2 /3 /4 /5 /7 /8 /12 /13 /17 /18 /19 /20 /26 /28A /28B /66

TDD-LTE: B34 /38 /39 /40 /41

3G Bands
WCDMA: B1 /2 /4 /5 /6 /8 /19

TD-SCDMA: B34 /39

2G Bands
GSM: B2 /B3 /B5 /B8
SIM Support
Dual 4G nano sims
WiFi
Dual-Band (2.4G | 5G)
GPS Tech
GPS, GLONASS, GALILEO
Bluetooth Version
Bluetooth 4.2
NFC
NA
Sensors
Infrared Temperature Sensor, Rear-Mounted Fingerprint Sensor, Proximity Sensor, Ambient Light Sensor, Accelerometer, Gyroscope, Electronic Compass
Battery Size
4150 mAh
Fast Charging
Yes, 10W