The UMi Plus E offers extreme specs and a sleek design all for a mid-range price-tag
In keeping with their high-rotation flagship policy, UMi have updated their UMi Plus by adding an 'Extreme' model to the line up, the UMi Plus E. This model features a brand-new chipset and an insane 6GB of RAM! We've got a lot of time for UMi here at Review Hub Towers, and we're very excited about getting our mitts on this phone, so without further ado let's here are my UMi Plus E-xtreme Pros & Cons.
Check out all the latest UMi / UMiDigi Smartphone Reviews Now.
Grab yourself an UMi Plus E for only… UK : £185 | EU : €215 | US : $230
[column size=one_half position=first ]
Thumbs Up

Gorgeous design
Full UK coverage
64GB internal storage
Good battery life
[/column]
[column size=one_half position=last ]
Thumbs Down

Camera just not good enough
Strange navigation button setup
Benchmark scores could be better
Fingerprint scanner is inconsistent
[/column]
Unboxing
[column size=one_half position=first ]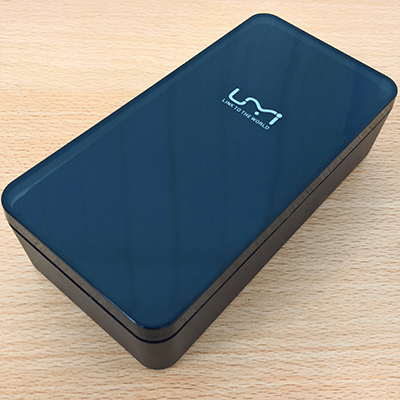 [/column]
[column size=one_half position=last ]
UMi clearly subscribe to the view that first impressions count, and the box that the UMi Plus E comes with is well thought out. A metal tin with a dark tinted plastic lid hints at the device inside, and removing the lid reveals the Plus E in all its glory.
Beneath the phone you'll find the EU-spec regional charger, SIM tray removal pin, charger cable and quick-start guide. Handy hint – the tin is just too lovely to throw away, but is just the right size to store pens in!
[/column]
Unlike a lot of other import phones, UMi have not included a screen protector or case with the Plus E. I did a little research and ordered the following case which came with a bundled screen protector, though bear in mind that tempered glass screen protectors don't fit as snugly on 2.5d curved glass screens.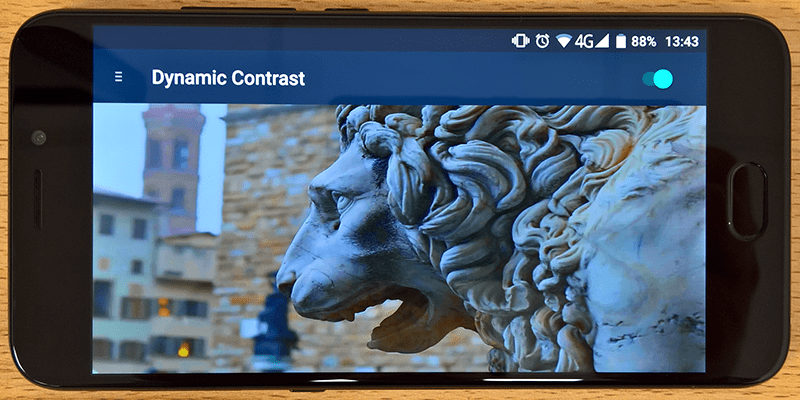 Display
The screen on the Plus E is a 5.5 inch Full-HD Sharp LTPS display that clocks in at a well respected 401 pixels per inch (PPI). This 1080P resolution has become a standard resolution nowadays and is a testament to how much the quality level of import phones has improved.
I honestly don't think phone screen resolution needs to be any better than this. Albeit the owners of established flagships get bragging rights with their 2k QHD screens, but I'd wager they'd happily trade their higher PPI for the boost to battery life that reverting to an FHD screen would provide.
[column size=one_half position=first ]
Anyway, rant over, not only is the resolution good but the quality is also of a high standard. Using the MiraVision display management option I found that I could get very rich blacks without sacrificing the vivid colours that the Plus E provides.
I had no issues with being able to see the display outside, I set the automatic brightness level to just over 50% and didn't need to increase this at any point.
The side bezels are relatively slim, and I'm pleased to report that they are representative of the true screen size – there are no sneaky 'double bezels' on the Plus E which I'm very happy with.
[/column]
[column size=one_half position=last ]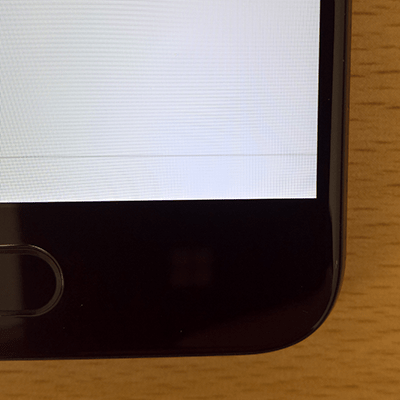 [/column]
This is also the first phone I've come across with the NEG DinoRex T2X-1 glass strengthening. This is similar to the more well-known Gorilla or Dragontrail Glass and it's good to see that UMi have opted for a recognised screen protection as opposed to some other import phones which don't list the screen strengthening technology at all.
Display Tech Specs: 5.5 inch, 1920 x 1080, 401ppi, SHARP LTPS LCD, auto brightness, auto contrast, Miravision, DinoRex scratchproofing
Design & Build Quality
Make no mistake about it, the UMi Plus E has taken some of its design cues from some of the more popular smartphones out there. Owners of Apple and Samsung flagships would probably find one or two familiar design elements, and I think UMi have produced one of the best-looking import phones I've handled to date.
You won't be agonising over which colour to get your UMi Plus E in, as it is only available in black, and while this does add to the aesthetic it is also definitely a bit of a fingerprint magnet.
[column size=one_half position=first ]
Build quality is mostly good, though the transition between the metal back and the plastic antenna covers at the top and bottom is not as flush as I'd like. Also a gentle shake elicits a slight rattle from the volume/power switches, suggesting that there is a little more play in these buttons than we'd prefer.
Despite UMi reporting a 185g weight, I found this to be a little out as the Plus E registered 192g with SIM and micro SD removed. Taking the weight and also the 155mm height of the device into consideration this is at the top end of heftiness for phones in the 5.5 inch screen bracket.
[/column]
[column size=one_half position=last ]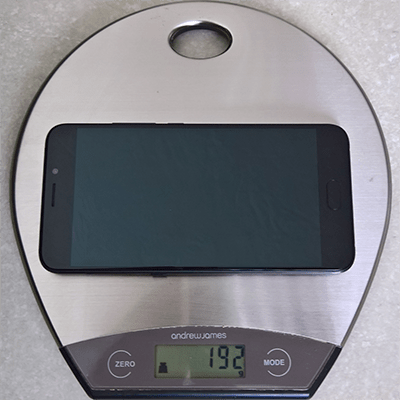 [/column]
Dimensions: 155 x 75 x 8.8mm, 192g
Hardware & Performance
UMi pulled off a bit of a coup and the Plus E is the first smartphone powered by the 8-core Helio P20. This is the next generation of upper-midrange CPUs from MediaTek, and is built using a 16nm fabrication process which should offer significant benefits to battery life compared to the outgoing P10 which uses the ancient 28nm process.
[column size=one_half position=first ]
Backing up the new CPU is a frankly ludicrous 6GB of RAM, which is as much as upcoming flagships such as the Samsung Galaxy S8 and Huawei P10 Plus. I was expecting great things from the Plus E and I'm happy to report that it did not disappoint.
Gaming-wise I tested with Invasion: Modern Empire which is a fast-paced first person shooter and experienced no slowdown at all. Dawn of Titans looked absolutely gorgeous and I had a ball playing Dan the Man even if it didn't really stretch the capabilities of the phone. After about 10 minutes of 3D gaming the phone had definitely warmed up somewhat but not to an uncomfortable level.
[/column]
[column size=one_half position=last ]
The Plus E felt quick and responsive in everyday use but the benchmark results were disappointing.
[/column]
The Plus E did disappoint a little in the benchmark stakes however. As you can see in the tables below it lags significantly behind the Helio X20-powered Redmi Note 4, though it is a clear improvement on the UMi Super.
The most surprising aspect though is that the UMi Plus E with 6GB of LPDDR4 RAM scored 5005 on the Antutu RAM test, compared to the Redmi Note 4's 3GB of LPDDR3 RAM which scored much higher with 7211. To me, something doesn't quite add up.
I've said before though that I take benchmark results with a pinch of salt at the best of times – it's all down to how the phone performs when you're using it and in that respect I can have no complaints with the Plus E, it opens apps instantly and it never felts slow no matter how much multitasking I was throwing at it.
CPU: MediaTek Helio P20 8-Cores (4 x 2.3GHz, 4 x 1.6GHz)
GPU: Mali T880 MP2, 900MHz
RAM: 6GB (Allegedly LPDDR4)
Storage: 64GB
Expandable: Micro SD (uses SIM2 slot)
Geekbench results
| Device | Single-Core | Multi-Core |
| --- | --- | --- |
| Redmi Note 4 | 1504 | 4408 |
| UMi Plus E | 823 | 3731 |
| UMi Super | 701 | 2363 |
Antutu results
| Device | Score |
| --- | --- |
| Redmi Note 4 | 79759 |
| UMi Plus E | 63650 |
| UMi Super | 49521 |
Software
As we have come to expect from UMi, the Plus E comes with a pretty much stock Android experience, currently Android Marshmallow version 6.0.1. The UMi Plus has already been upgraded to Android 7, however the story we've seen is that MediaTek have been slow in releasing the Android 7 source code for the new Helio P20 CPU, as such there is no word as yet for when the Plus E might be upgraded.
[column size=one_half position=first]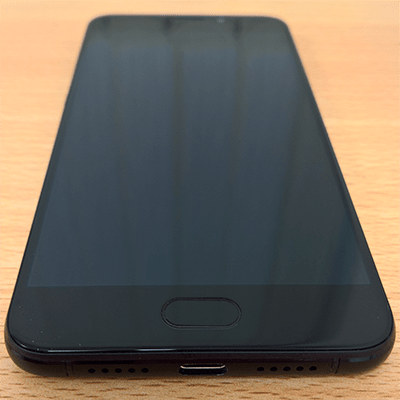 [/column]
[column size=one_half position=last ]
While this is slightly irritating, on the other hand there's nothing much to fault with the OS on the Plus E. It is Android as Google intended, and has only a few additions in the software.
There is the previously mentioned Miravision display technology, which is fairly standard in MediaTek devices. There is also a physical button on the left side of the phone which can be configured as a shortcut to open an app, including the camera, though unfortunately you can't use it to take a photo with. There are also customisable LED notifications, and a bizarre navigation button setup which will need some explaining.
[/column]
The navigation button setup will drive you bonkers!
Like the UMi Super you can choose between on-screen or off-screen navigation buttons. The fingerprint scanner is also a physical 'clickable' home button, and there are unmarked areas to the left and right of this, the left being the 'menu' shortcut and right being 'back'. This is further complicated by the home button also functioning as 'back' if you tap it lightly, and it will open the 'recent apps' when held down.
The on-screen buttons can be configured (and reordered) as home, back, menu or home, back, recent apps as per your preference. I would opt for the latter, as the menu shortcut feels somewhat redundant these days. However, the real gotcha here is that the off-screen buttons remain active even when the on-screen setup is selected. This is absolutely bonkers and I wish UMi would have disabled the 2 unmarked areas either side of the fingerprint scanner if the on-screen buttons were selected.
Finally, on the subject of the front-mounted fingerprint scanner, this worked first time most of the time but was a little slow.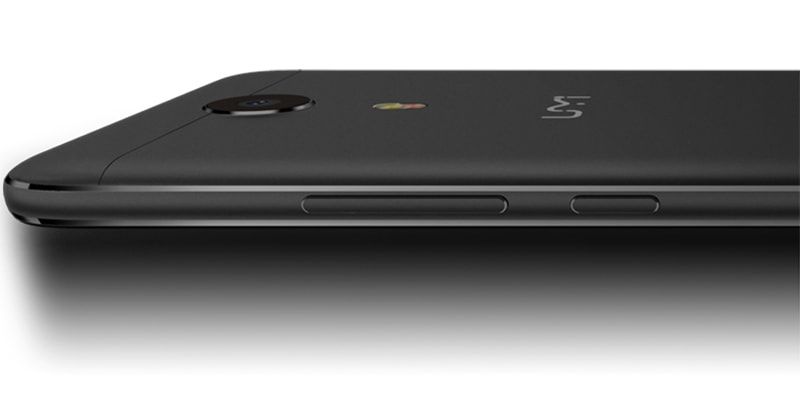 Software Features: Android 6.0.1, Customisable Navigation Keys, Configurable LED Notifications, Programmable Shortcut Button
Speaker & Call Quality
I'm please to say that the UMi Plus E performed the often-overlooked task of being a telephone very well. Calls were clear in both directions and the secondary mic did a good job of noise reduction.
The loudspeaker is housed at the bottom of the phone and for calls performed well in terms of clarity and volume, I was able to use it as a hands-free whilst driving around town but on the motorway it was less effective. For music the speaker is loud and the sound quality is as good as you can reasonably expect from a mobile phone.
Camera
[column size=one_half position=first ]
When we review a phone, context is everything. Our expectations of a device that costs £50 are very different to those of a phone costing nearly £200, and they will be judged accordingly. I'm not going to sugar-coat it, the camera on the UMi Plus E was incredibly disappointing.
The shots provided by the Samsung S5K3L8 ISOCELL sensor were very underwhelming in all situations. This eventually caused me to keep the phone in my pocket on occasions where I would otherwise have taken photos.
Issues that I observed while taking sample photos were:
[/column]
[column size=one_half position=last] [/column]
[column size=one_half position=first ]
Don't get me wrong – I have used far worse phone cameras, but not in a phone that is trying to sit in the high-to-mid-range segment. To put this into perspective, the Redmi Note 4 uses the same camera module and while not perfect produces infinitely better results.
This does provide some hope though that UMi may be able to improve things with a software update.
[/column]
[column size=one_half position=last ]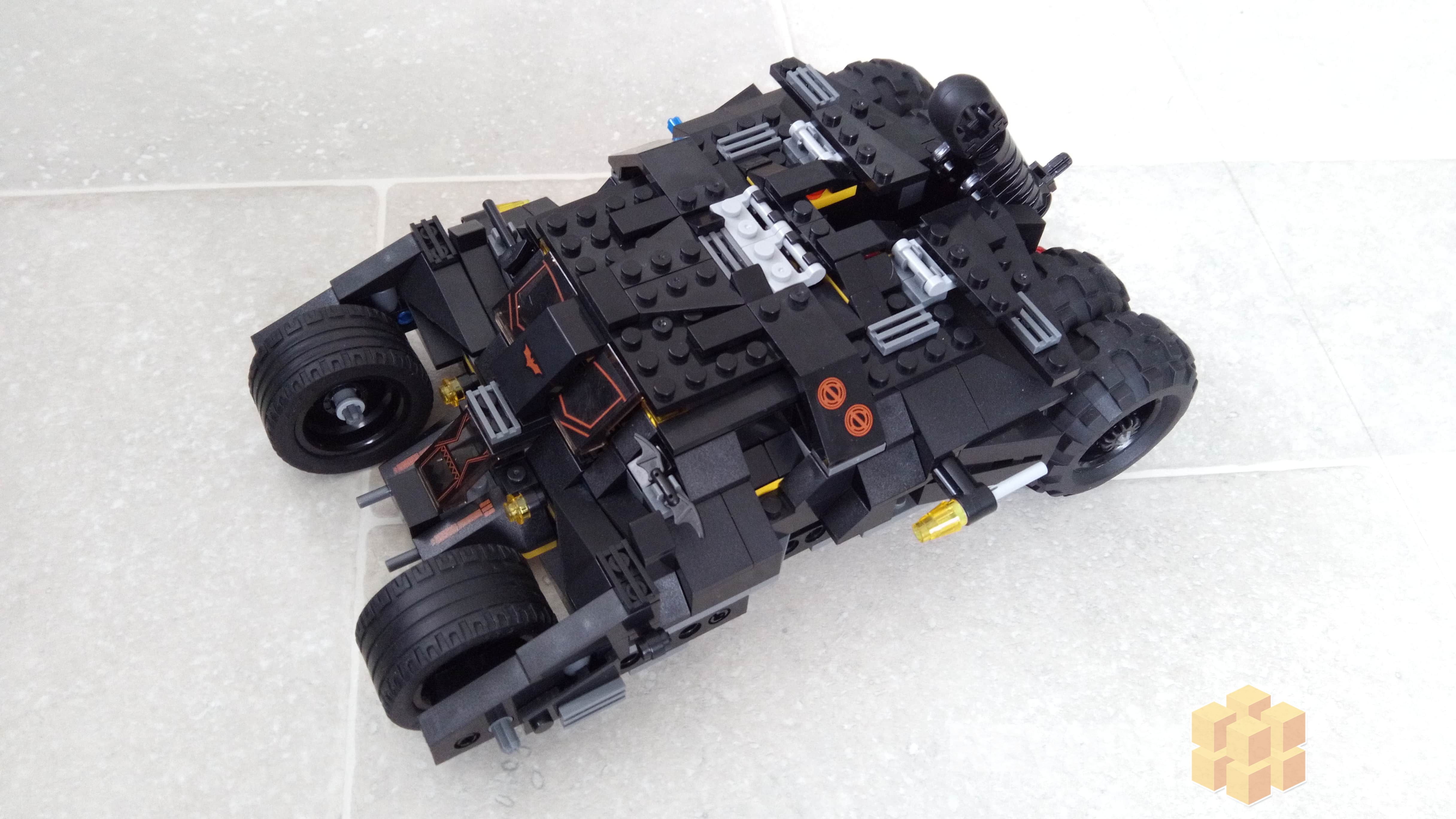 [/column]
The UMi Plus E claims to be able to record in 4K but while this may be technically valid, video quality was also below par for the price-tag. Footage looked washed-out and the phone again struggled with changes in lighting. On the plus side, the audio quality of the videos is actually quite good.
See all the UMi Plus E Photo Samples
[column size=one_half position=first ]
Back Camera:
13MP ISOCELL
Dual LED Flash
4K Video Recording
Phase Detection Autofocus
[/column]
[column size=one_half position=last ]
Front Camera:
5MP
No Flash
VGA Video Recording
[/column]
Battery life
Kudos to UMi for squeezing a very generous 4000 mAh battery into the Plus E. This means that you'd be very hard-pressed to run out of juice unless you regularly watch hours of video on your phone, and I found that I usually had over 50% battery life remaining by bedtime.
Also worth mentioning is that the USB C cable that the Plus E requires is not a 'standard' type – it needs a USB C PE cable, compatible with the Pump Express charging system that can get the phone fully charged from flat in 90 minutes. The PE connector is slightly longer than on a standard USB C lead but is readily available from your favourite Chinese importer.
Battery Specs: 4000 mAh, Pump Express Fast Charging (with supplied cable)

Connectivity
As with other UMi phones we've tested, the Plus E has full UK 4G connectivity as the 800 MHz/Band 20 frequency is supported. There are quite a few Chinese smartphone manufacturers who don't include this, so the Plus E scores a few points here. The GPS worked well too, as it does with all Helio-powered phones, so MediaTek have made a lot of progress in this area.
However it's not all good news. The faster AC WiFi bands are not supported, which is disappointing if you have one of the newer broadband routers which have this feature. You'll still be able to use wireless but it will be at the standard speeds. As with the majority of import phones there is no NFC on the Plus E, so you won't be able to use Android Pay.
I had a few issues with Bluetooth as well, no matter what I did I couldn't pair it with  my car for calls – though I was able to use media over Bluetooth which was more than a little irritating. I could pair other Bluetooth devices and use them for calls however so this may just be a strange issue with my car.
Frequencies Supported: GSM (2G) 900 / 1800 / 1900MHz, WCDMA (3G) 850 / 900 / 1900 / 2100MHz, LTE FTE (4G)  800 (B20) / 1800(B3) / 2100(B1) / 2600MHz(B7)
3G: YES
4G: YES
Full UK Coverage: Yes
Bluetooth: 4.1
GPS: GPS, A-GPS, GLONASS
Sensors: Accelerometer, Light Sensor, Proximity Sensor, Gyroscope, Fingerprint, Hall Sensor, Compass
USB OTG: YES
USB Type: C (PE cable version)
SIM support: Dual standby
WiFi: 802.11 b, g, n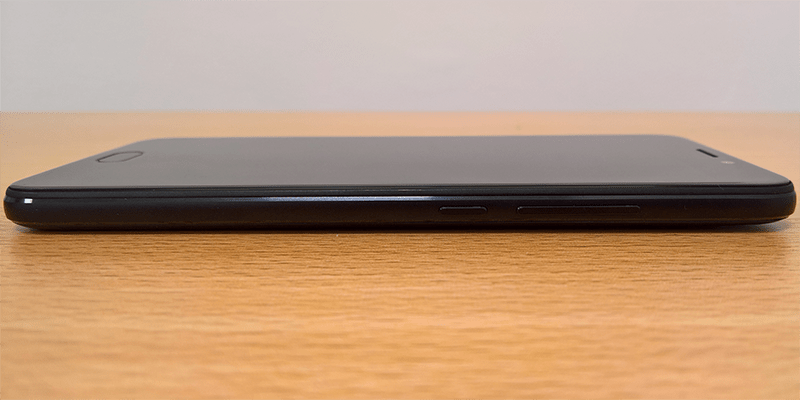 Conclusion
The mid-range has become a bit of a battleground and there are lots of phones available that represent great value for money – the elephant in the room is the Redmi Note 4 which costs less than the UMi Plus E and beats it in a number of areas. Don't let that put you off though, taken on its own merits the Plus E is definitely worthy of your consideration.
UMi have got a lot right with this phone. It looks fantastic, has full UK coverage, performs very well and offers a familiar Android experience. Conversely, there is little to fault, though the camera performs inexplicably poorly – so much so that getting what I'd consider to be an acceptable photo is very difficult indeed.
Check out all the latest UMi / UMiDigi reviews.
If you're not too fussed about mobile pics then there is a lot to recommend here. UMi have hit upon a winning formula of releasing a flagship, then releasing a better version quite soon after, and have hit the target yet again with the Plus E.
The UMi Plus E is available from … UK : £185 | EU : €215 | US : $230
If you've got any questions or opinions on the UMi Plus E please feel free to contribute below!