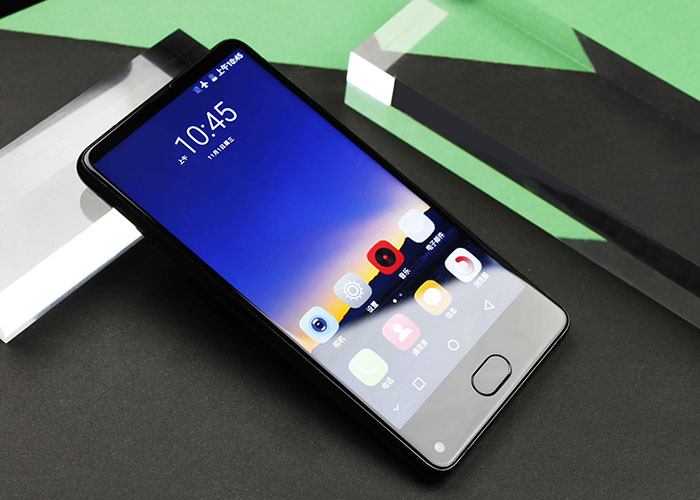 The UHANS MX is the super-budget almost bezel-less smartphone that you'll love!
You can now get your hands on the UHANS MX, a super-budget smartphone that comes with an impressive screen-to-body-ratio that's previously been reserved for much more expensive handsets.
The MX doesn't fit the mould, as most handsets in this price range are made from cheap plastics, don't offer much in terms of design and certainly don't offer a tri-bezelless display!
With its sleek glass sandwich design, the UHANS MX really is a budget phone in disguise. Finally, bezel-less displays and premium materials have trickled down into the super-budget arena!
Compared to similarly priced phones like the Hafury Mix and the Blackview A7 3G, the UHANS MX is a front-runner with a much higher screen-to-body-ratio and a more modern design.
Where else can you buy a tri-bezelless phone for less than the price of your weekly groceries shop? nowhere!
… A Screen-to-body-ratio to make all your friends jealous! …
Not only does the little 5.2 inch MX punch above its weight in terms of the premium materials, it also features a front-facing fingerprint reader, 2GB of RAM and 16GB Storage plus Android 7. There's got to be a catch right?
Let's take a closer look at the UHANS MX in terms of Display Quality, Design, Build Quality, Performance, Camera Samples, Battery Life and Connectivity.
Super-Budget Borderless Tech Is Here! Check out the latest UHANS MX deals below…
The Good
Super Low Price-Tag
Fantastic screen-to-body-ratio
Premium Glass Sandwich Design
Front facing fingerprint reader
Slim design (8.5mm)
The Bad
No LED notification
Budget performance
No 4G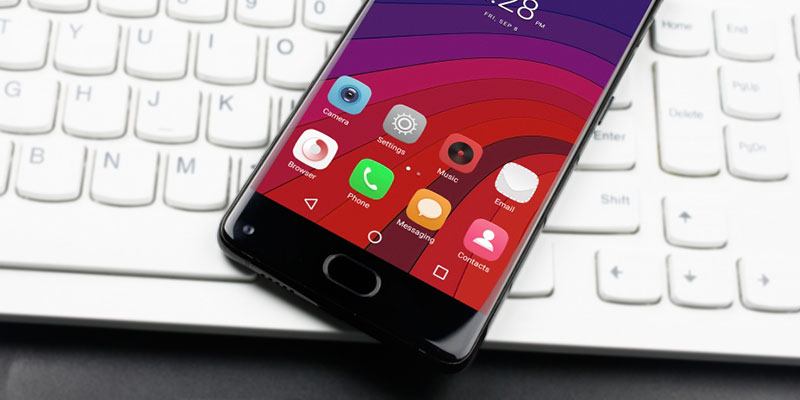 Design, Display & Build Quality
The UHANS MX comes with an impressive tri-bezelless 5.2 inch HD display that we normally only see on much more expensive smartphones like the Xiaomi Mi Mix. Although it isn't packing a full HD display (1280×720), that's okay because at this price-point it's still awesome value for money.
The display works well in sunlight, the colours are vibrant and viewing angles are also good. Black levels are exceptional for the price with only a slight lean towards blue.
In terms of design, the UHANS MX features a sleek glass sandwich design with an aluminium metal frame holding the two sides together. In your hand it feels solid and weighty but also very pocket friendly.
At the front, you'll find the home button which also doubles as the front facing fingerprint sensor.
… Super-Budget Awesomeness Is Here! …
The UHANS MX isn't bezelless in its truest sense as there's small bar at the top and a few mils either side of the display but that doesn't matter because this phone is awesome and all about that screen!
Your face will light up when you turn it on, secretly knowing how little it cost you.
While the UHANS MX isn't the lightest phone, weighing in at a hefty 184g, it doesn't really matter as it's one of the best-looking budget phones to come out recently!
Screen Tech Specs: 5.2 inch display, 720 x 1280 resolution, 282 PPI, IPS Fully Laminated
Colours Available: Black Only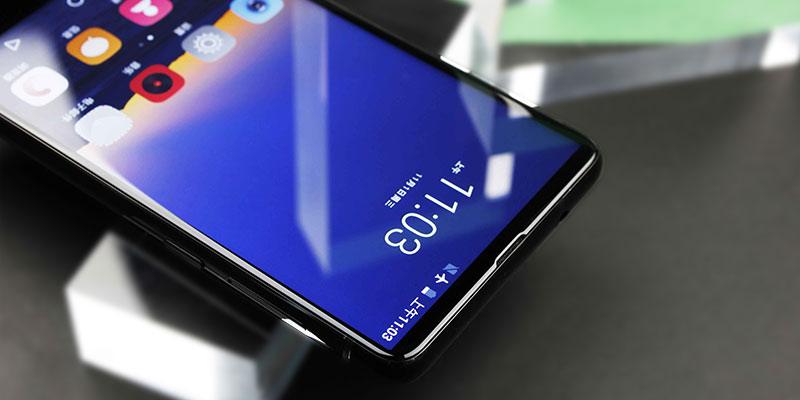 Performance & Gaming
The UHANS MX comes with the MediaTek 6580 quad-core CPU that runs at 1.3 GHz. It's a budget chip that'll be great for light Android users who mainly use their phones for messaging, browsing and social media.
At this price, we can't expect lightning fast speeds and you'll notice that apps do take a littler longer to load phone around the £100 mark.
If you're looking for a gaming device you might struggle a little with the Mali 400-MP2 graphics as it's on the low end of the performance spectrum. 2D titles will run okay but you'll start to struggle with any intensive 3D games.
It comes with 2GB's of RAM and 16GB's of storage as standard with an option to extend this further to 128GB's with a Micro SD card. When we compare the UHANS MX to two similarly priced phones, the Blackview A7 3G and the Hafury Mix, you find that the MX wins on both occasions.
Vs the A7, the MX has twice the onboard storage (8GB vs 16GB) and compared to the Hafury Mix where the hardware specs are almost identical, the MX's design and display are streets ahead.
Gaming Benchmarks and Full Tech-specs can be found at end of this review.
CPU: MediaTek MTK6580 (1.3GHz Quad-core)
GPU: Mali 400-MP2
RAM: 2 GB
Storage: 16GB (expandable Micro-SD 128GB)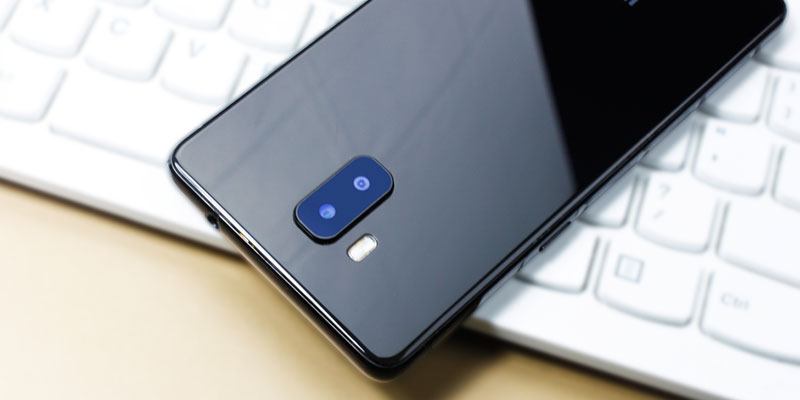 Software
Powering up the UHANS MX, you'll notice first notice that the App Drawer is missing, iOS style. This is just the default UHANS Bingo Launcher, which can be easily changed.
Head to the Google Play Store and download Nova Launcher, it's the best Android Launcher and let you fully customise everything or just bring back the App Drawer.
Once you've connected the little UHANS MX to the internet, you'll get your first software OTA update. It's around 160MB's, installed without any issues and took about 13:10 minutes to complete.
It's a bloatware-free experience on the MX, with only one pre-installed app that isn't made by Google. This is called 'Store' and it's just a wallpaper repository. You also have advanced screenshot and cleanmaster built in which are both helpful.
With a budget device like the UHANS MX, it's great that they've left it as close to stock Android as possible as any extra are only going to slow things down.
Well done, UHANS!

Camera
When smartphone displays expand to cover more of the front panel, inevitably components end up being moved around. On the MX it's the selfie cam that has been moved to the bottom.
At first it feels weird, but then you soon get used to spinning the MX 180 before taking those selfies.
We took the UHANS MX out for the day to see how it's cameras performed. You can see the full UHANS MX camera samples album above.
Rear Camera:
8MP
Dual Lens Setup
Dual LED Flash
Front Camera (Selfie time):
Battery Life
As the UHANS MX uses a low powered CPU coupled with a small 5.2 inch display, the 3000mAh battery easily lasts a full days use. It'll last into your second day if you're a light user.
There's no fast charge to be seen which isn't unusual at this price-point.
Fingerprint Reader Accuracy
The fingerprint reader works well and is accurate. It take just under a second to unlock and you can add up to 5 fingers to be recognised.
You don't have to leave your finger on placed on the reader either, a light tap will also unlock the MX.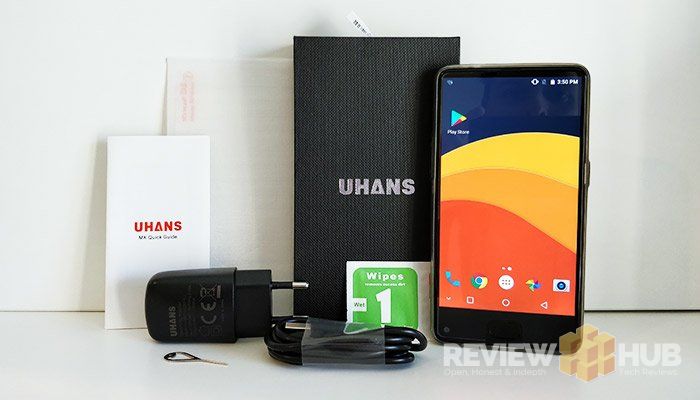 What's in the box?
You'll not only be getting the beautiful tri-bezelless MX smartphone, also included is a: USB wall charger, micro-USB to USB cable, instruction booklet, 2 screen cleaning wipes, a silicone case and a tempered glass screen protector.
It's a good haul and gives you everything you need to get started.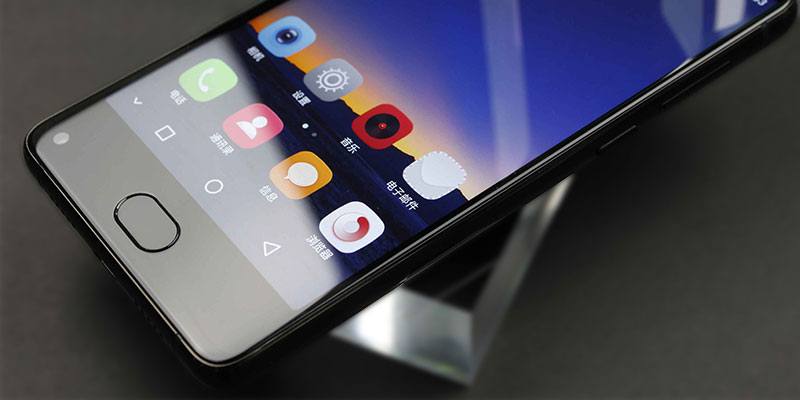 UHANS MX – The Verdict
The UHANS MX is a great option for light Android users who want an affordable but stylish phone.
I'm sure teenagers will be rejoicing everywhere this Christmas when they unwrap a phone that not only looks awesome but also keeps mum & dad's wallet happy!
But… the MX isn't just for kids as its smaller 5 inch display coupled with its high-screen-body-ratio is going to appeal to adults as well.
The best feature of the MX that blows away all the other competition in this price-range has to be that beautiful display! While it's not edge-to-edge, it covers most of the front of the phone rivalling some of the best (much more expensive) smartphones this year!
If you can live without the 4G, and only play the occasional light game, then you'll be more than happy with the UHANS MX. Review Hub Recommends!
This weeks best UHANS MX Deals …
Tech Specs Benchmarks & Connectivity
Looking for the UHANS MX Tech Specs? We've got you covered in our full details table below. And don't forget if you've got any questions just head to the comments section.
UK Network Coverage? Yes, the UHANS MX comes with full UK Support for all carriers.
AnTuTu Benchmark 6

3D – 853
UX – 9830
CPU – 9190
RAM – 3901
Overall Score: 23774
Geekbench Score:
Single Core Performance: 391

Multi-Core Performance: 1125

| | |
| --- | --- |
| Smartphone | UHANS MX |
| Screen Size | 5.2 inch |
| Pixel Density | 282 |
| Screen Resolution | 720×1280 |
| Screen To Body Ratio | High |
| Screen technology | TFT IPS Fully Laminated |
| Thickness | 8.5mm |
| Weight | 184 grams |
| Material | Glass Sandwich / Aluminium Frame |
| Colors Available | Black |
| Storage | 16GB |
| Processor (CPU) | MediaTek MTK6580 (1.3GHz Quad-core) |
| Graphics (GPU) | Mali-400 MP2 |
| RAM | 2GB |
| Android Version | 7 Nougat |
| IP Rating (Water, dust) | NO |
| Micro-SD Card Tray | Yes – Uses 2nd SIM Slot (128GB max) |
| Notification LED | NO |
| Finger Print Sensor | YES (Front / Home Button) |
| Infrared | NO |
| USB Type | Micro-USB |
| 4G Bands | NA |
| 3G Bands | WCDMA: 900, 2100MHz |
| 2G Bands | GSM: 850, 900, 1800, 1900MHz |
| SIM Support | Dual SIM – Nano x 2 |
| WiFi | 2.5 GHZ |
| GPS Tech | GPS |
| Bluetooth Version | 4.0 |
| NFC | NO |
| Sensors | Ambient Light Sensor, Gravity Sensor, Proximity Sensor |
| OTG | |
| Battery Size | 3000 mAh |
| Fast Charging | NO |