Best Cubot Smartphones – 2017

Some of the 2017's Cubot smartphones can be picked up at bargain prices! These smartphones, while not the latest, are worth checking out.
Cubot Note Plus – Best Value & Pocket-friendly

Now onto the best value Cubot smartphone available, the Cubot Note Plus. At 5.2 inches it bucks the trend of huge pocket-filling smartphones and opts for a more civilised size.
It won't be winning any awards for performance, but where it does shine is in its bright 5.2 inch display. At this price-range (£90 | $120 | 100 EUR), we don't often see smartphones rocking a full 1920×1080 pixel resolution either.
While battery size is on the smaller side at only 2800mAh, this is somewhat offset by the smaller screen as it draws less power. Even so, it's going to need charging regularly.
In terms of design, we get a smooth rounded iPhone like body that's becoming very popular with budget devices. Looking at performance, we get 3GB's of RAM, 32GB's of storage plus a quad-core MediaTek processor.
If you're looking for a well designed smartphone with an excellent display, then look no further than the Cubot Note Plus.
Cubot King Kong – Tough & Rugged
Cubot has recently jumped into the Tough & Rugged Smartphones market with their own 5-inch option, the Cubot King Kong. Measuring a whopping 15mm in thickness, the King Kong certainly earns its name as a smartphone beast.
Further Reading: Smartphones That'll Survive The Apocalypse (Tough & Rugged)
Update: The Cubot King Kong 3 has now been announced. It's the Cubot Rugged smartphone we've been waiting for. Check out the Cubot King Kong 3 – First Look Review.
In terms of hardware, you're looking at a budget setup with a Quad-Core MediaTek CPU, 2GB of RAM & 16GB's of onboard storage. It also has a budget display at 720P with huge rugged bezels to match.
What you do get though is dual-SIM functionality with a dedicated micro-SD card slot to expand the onboard 16GB further. The King Kong also comes with an IP68 rating meaning that it is 100% sealed against dust and waterproof. Submersion time and depth are unconfirmed.
And finally, you get a 4400mAh battery that should keep the King Kong going well into your second day of usage.
How does the idea of keeping King Kong in your pocket all day sound?
Cubot R11 – 3G Super-Budget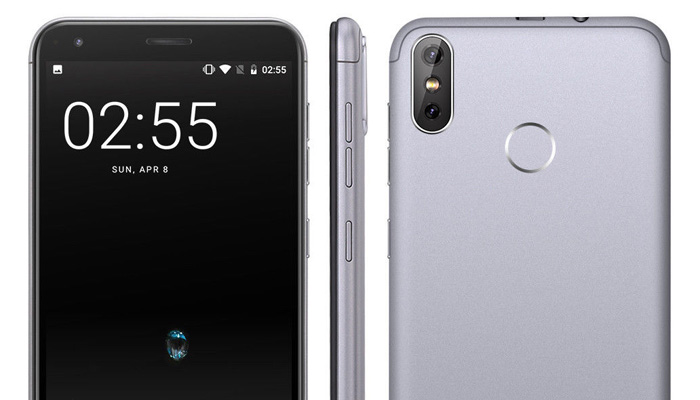 The last Cubot phone in our Top 5 is the Cubot R11. At around £75, it's the cheapest smartphone that Cubot make but still manages to share many of the same features as the upcoming Cubot Nova.
Two of the key selling points for the R11 are the price-tag and the fact that it runs Android 8 straight out of the box. Performance wise, it's firmly in the super-budget and won't be impressing anyone with speed or multi-tasking.
That being said, not everyone needs a performance heavy smartphone and if you're only looking to use messaging apps and your web browser, (a light user), then the R11 is more than enough.
The display is bright, the bezels are slim and it comes with a healthy 720P (1440×720) resolution. Overall, it's a nice looking smartphone that'll save you a few pennies if you don't need 4G or the extra performance that the X18 Plus offers.
Below you can find some of the older Cubot phones that still deserve a mention.
Cubot H3 – Best Budget Battery Life
If you don't mind the dated design of the Cubot H3 and you're looking for a smartphone with excellent battery life, then you're in luck.
The price has dropped considerably over the last year meaning you can now pick up the H3 for less than a £100. Featuring a HD (720×1280) display, 3GB of RAM, 32GB of storage and the monster 6000mAh battery you're getting a good deal.
It's 4G ready, features dual rear cameras and also has a fingerprint reader easily reachable on the back. Available in Black & Gold, the H3 will probably be available for another 3-6 months before the stock runs out.
Cubot Cheetah 2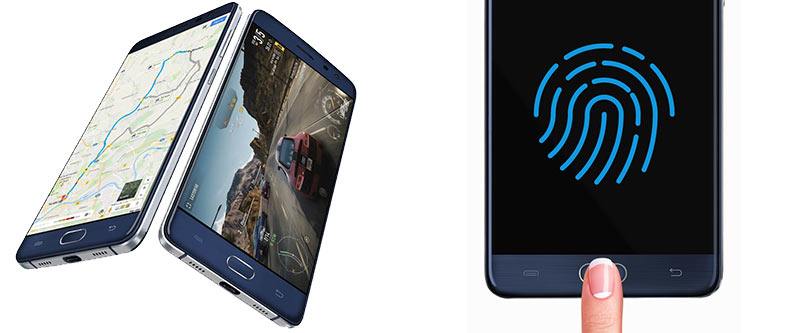 Taking the 'Best-all-rounder' award away from the Cubot X17, the new Cubot Cheetah 2 smartphone ticks all the right boxes featuring a fast 8-Core CPU, Full HD 5.5″ screen, 32GB of storage & 3GB of RAM to keep your phone fast and responsive.
What sets it apart from the older X series Cubot phone is that the Cheetah 2 comes with USB Type-C, a front facing fingerprint sensor and a newer version of Android (6.0) mobile software which improves battery life and security.
If you're looking for a budget phone that packs some serious hardware then you should definitely check out the Cubot Cheetah 2.
Cubot R9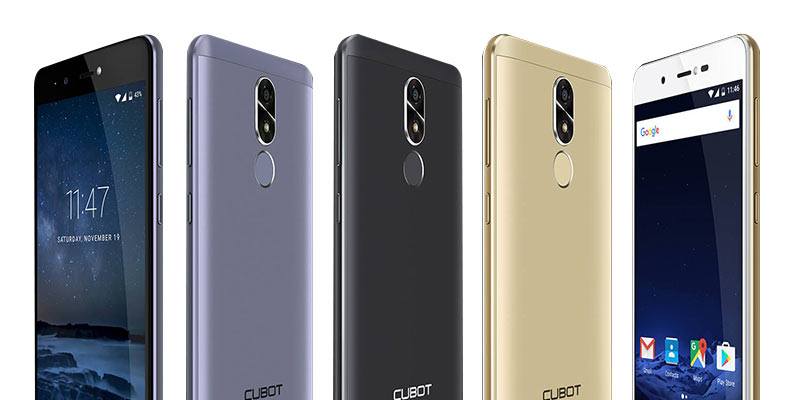 The Cubot R9 steals the prize for the 'Most Stylist Cubot Smartphone', knocking the older X9 off the top spot! The R9 claims this award for its super slimline 7.85mm depth, 5″ form factor and rear metal cover.
It may not be packing the latest performance mobile chip, be 4G or have a full HD display, but it makes up for all of this with style! The polished bevel around the rear fingerprint sensor and attention to detail around the camera come together to create beautiful symmetry.
The R9 should be on your radar if you're looking for a lightweight, small form factor budget phone that oozes premium style well above its low price-tag.
Leave a comment with your favourite Cubot smartphone below!
Thanks for taking the time to read this guide, if you found this article useful please share and feel free to ask any questions or share your experiences with Cubot phones in the comments below.