As Cubot phones are becoming more well-known in the UK, what are the best phones they have on offer in 2018?
Cubot have released more than a few new smartphones over the last 6 months. I'll keep updating this page with the 'Best Cubot phones that you can buy'. All the phones included in the newest update to this guide are either available now or in early 2018. If you're looking to grab yourself a Chinese Smartphone import bargain and want the best mobile technology with jaw-dropping price tags, then you've come to the right place.
Cubot is a relatively unknown brand here in the UK, so in this quick guide, you'll find out which of their smartphone range are the best value for money, best for photography, best for battery life and the best all-rounder from Cubot.
I often hear people asking "are Cubot phones reliable?" and "are Cubot phones as good as well-known branded smartphones in the UK?". Well, the simple answer is yes, Cubot have been working hard over the last 12 months to improve their smartphone range and include Full HD screens with 4G support on most of their new phones. You'd be hard pressed to find more features packed into such budget friendly phones.
With their popularity increasing it's now even easier to find a UK supplier of Cubot phones. What this means for you, is that you can buy with confidence knowing that you won't have to ship your new phone halfway around the world should you need to return it, plus you'll have your UK 1 years manufacturers warranty included. Cubot phones are well-built, and mine have survived more than a few drops where more expensive phones haven't fared so well.
So let's get to it, here's the breakdown of the top Cubot phones available. I've split the guide into categories highlighting the key features. If you scroll down to the bottom you can see a side-by-side comparison of all the Cubot phones mentioned throughout this article.
Cubot X18 + Cubot X18 Plus
I was super excited when the Cubot X18 and the Cubot X18 Plus were announced a few months back. From the early renders, it looked like Cubot had jumped on the bezel-less band wagon and created a pair of new 18:9 ratio super thin bezel smartphones…
Well now that we've written up our full Cubot X18 Review, it's nowhere near as bezel-less as Cubot first made out. It's disappointing to see that the marketing renders used are fake and don't represent the actual phones.
I could have forgiven the budget hardware specs if only Cubot had made some leaps and bounds in the display areas… but, put simply, they haven't. Out of the two, I would hang on for the Cubot X18 Plus which comes with better hardware and a larger screen. The only downside is that you'll be losing some display clarity as the resolution is the same on both phones.
I guess we'll be waiting for the Cheetah 3, to get our hands on the next best Cubot Smartphone.
Best all-rounder – Cubot Cheetah 2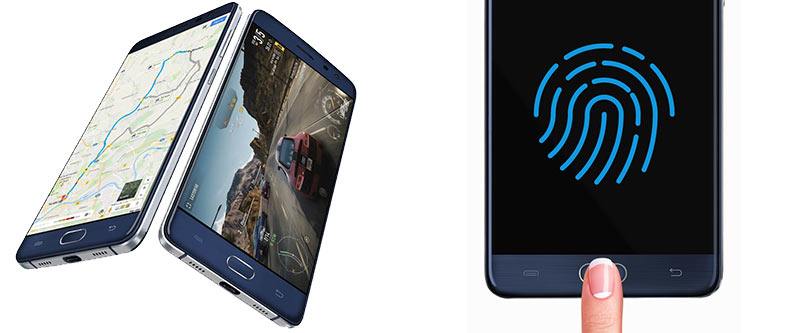 Taking the 'Best-all-rounder' award away from the Cubot X17, the new Cubot Cheetah 2 smartphone ticks all the right boxes featuring a fast 8-Core CPU, Full HD 5.5″ screen, 32GB of storage & 3GB of RAM to keep your phone fast and responsive.
What sets it apart from the older X series Cubot phone is that the Cheetah 2 comes with USB Type-C, a front facing fingerprint sensor and a newer version of Android (6.0) mobile software which improves battery life and security.
If you're looking for a budget phone that packs some serious hardware then you should definitely check out the Cubot Cheetah 2. If you don't need all the specs, but want a lightweight and stylish Cubot phone then check out my Cubot X17 review which you can now grab for a bargain.
Cubot Cheetah 2 starts at… UK : £125 | EU : €145 | US : $160
Cubot Phablet – Cubot Max 6 inch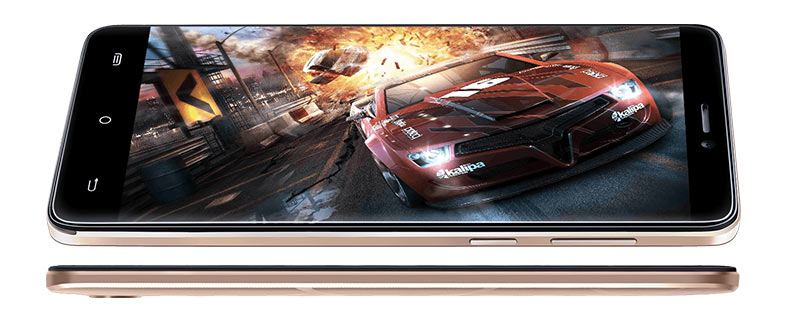 New onto our Cubot Top 5 list the mighty Cubot Max. Featuring a 6″ screen this Android phone is firmly in the phablet region, a cross between a phone & tablet, making it perfect for watching videos.
Cubot hasn't been frugal on the battery life either, including a hefty 4100mAh battery that puts the modern flagships to shame. Couple this with the 3GB of RAM, an 8-Core CPU and 32GB of storage as standard and we have ourselves an impressive set of specs.
What helps separate the Cubot Max from the competition is it's dedicated Dual-SIM functionality. You can have two SIMs inside the phone at once as well as an SD card up to 128GB in size. You don't have to pick and choose with the Cubot Max.
Colours Available: Silver, Black & Gold
It also comes unlocked with full UK network support for both 3G and 4G. You can check out the latest prices below.

Cubot Max starts at… UK : £125 | EU : €143 | US : $160
Best Value Cubot Phone – Cubot Note S 5.5″

One of Cubot's latest phone releases the 5.5″ Note S gets our 'Best Value Cubot Phone' award with its beautiful & vibrant 720×1280 pixel HD screen. It's not often you'll find a phone featuring 2GB of RAM, a quad-core CPU & great battery life all for a little over £50.
It doesn't come with all the bells and whistles of more expensive smartphones with the most obvious con's being the cheap camera and lack of 4G support. Bearing in mind that Cubot had to cut back somewhere to keep the price so low, the camera performance trade-off for the vivid and responsive 5.5″ screen seems well worth it.
This is the perfect phone for someone looking to dive in and purchase their first smartphone. Don't forget to check out our Cubot Note S – Full Hands-on Review.
Get the Cubot Note S from… UK : £65 | EU : €75 | US : $81
Best Battery Life – Cubot H2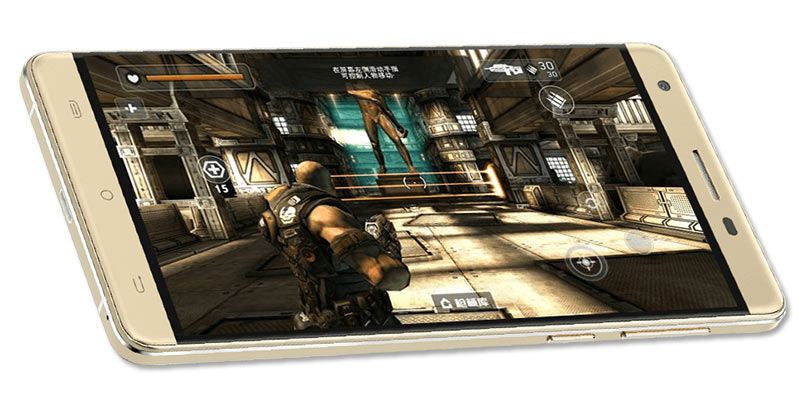 The Cubot H2, the successor to the popular H1, holds one of the largest batteries I've ever seen on a phone measuring only 9.2mm in thickness. The battery used inside the H2 is a polymer lithium-ion with 5000mAh of power which will keep even heaviest of users charged for days.
To top this off, the H2 also comes with an impressive 720×1280 IPS OGS display as well as an improved processor and extra 1GB of RAM compared to the H1.
Are you looking for a smartphone with a huge battery life? – Smartphones with Amazing Battery Life
With all that battery power, quick-charge is a must and Cubot doesn't disappoint with their 5v/2A quick charging charger included. The H2 also comes with the ability to charge your other gadgets should you need to.
Carrying all this extra battery power does come at the cost of extra weight, but putting that aside the H2 is a great budget all-rounder that will last for days.
Our Cubot H2 review will be coming soon but check out our Cubot H1 review for now.
Cubot H2 from… UK : £115 | EU : €150 | US : $157
The Toughest Cubot – Cubot King Kong
Cubot has recently jumped into the Tough & Rugged Smartphones market with their own 5-inch option, the Cubot King Kong. Measuring a whopping 15mm in thickness, the King Kong certainly earns its name as a smartphone beast.
In terms of hardware, you're looking at a budget setup with a Quad-Core MediaTek CPU, 2GB of RAM & 16GB's of onboard storage. It also has a budget display at 720P with huge rugged bezels to match.
What you do get though is dual-SIM functionality with a dedicated micro-SD card slot to expand the onboard 16GB further. The King Kong also comes with an IP68 rating meaning that it is 100% sealed against dust and waterproof although submersion time and depth aren't mentioned.
And finally, you get a 4400mAh battery that should keep the King Kong going well into your second day of usage. Even so, it's still not enough to make it into our Top 10 Smartphones With Amazing Battery Life Article.
How does the idea of keeping King Kong in your pocket all day sound… weird…

Most Stylish Cubot Phone – Cubot R9
The Cubot R9 steals the prize for the 'Most Stylist Cubot Smartphone', knocking the older X9 (see below) off the top spot! The R9 claims this award for its super slimline 7.85mm depth, 5″ form factor and rear metal cover.
It may not be packing the latest performance mobile chip, be 4G or have a full HD display, but it makes up for all of this with style! The polished bevel around the rear fingerprint sensor and attention to detail around the camera come together to create beautiful symmetry.
The R9 should be on your radar if you're looking for a lightweight, small form factor budget phone that oozes premium style well above its low price-tag.
Check out the latest Cubot R9 deals below…

Best Cubot smartphone side-by-side comparison
You can see below a side-by-side comparison of the current top 5 Cubot phones available to buy. Some of the phones mentioned aren't the latest releases from Cubot but still in their own right have a great combination of style and features that make them worth considering. Also with the X9 and X11, the price has dropped considerably since launch making them a very inviting option.
| | | | | | |
| --- | --- | --- | --- | --- | --- |
| | Cubot Cheetah 2 | Cubot X18 | Cubot Max | Cubot Note S | Cubot H2 |
| Screen Size | 5.5 inch | 5.7 inch | 6 inch | 5.5 inch | 5.5 inch |
| Pixel Density | 401 |  282 | 245 | 267 | 267 |
| Screen Resolution | 1080×1920 |  1440×1280 | 720×1280 | 720×1280 | 720×1280 |
| Screen technology | 2.5D IPS | 2.5D IPS | 2.5D IPS | IPS Display | IPS OGS |
| Thickness | 8.5mm | 8.5mm | 8.95mm | 8.8mm | 9.2mm |
| Weight | 188g |  170 grams | 203g | 163g | 168g |
| Material | Metal Frame, Plastic Back |  Plastic Battery Cover / Metal Frame | Plastic | Plastic | Plastic / Metal |
| Colors Available | Gold & Blue |  Dark Blue / Gold | Black, White | Black, White, Gold | Black, White, Champaign |
| Storage | 32GB | 32GB | 32GB | 16GB | 16GB |
| Processor (CPU) | MT6753 , 1.5GHz 64Bit 8-core | MediaTek MT6737T | MT6753A, 1GHz 8-core | MT6580 1.3GHz Quad-core | MTK6735A, Quad-Core 64bit, 1.3GHz |
| Graphics (GPU) | Mali-T720 MP4 |  Mali-T720 | Mali-T720 | Mali-400 MP2 |  Mali-T720 |
| 64 Bit CPU | YES | YES | YES | NO | YES |
| RAM | 3GB | 3GB | 3GB | 2GB | 3GB |
| Android Version | Marshmallow 6.0 | Nougat 7 | Marshmallow 6.0 | Lollipop 5.1 | Lollipop 5.1 |
| Water Resistance | NO | NO | NO | NO | NO |
| SD Card Slot | Micro SD (+256GB) | Micro SD (dedicated) | Micro SD (+128GB) | Micro SD | Micro SD |
| Quick Charge | YES | YES | NO | NO | YES |
| OTG | YES | YES | YES | YES |  YES |
| Finger Print Sensor | YES | YES | NO | NO | NO |
| Infrared | NO | NO | NO | NO | YES |
| USB Type | USB Type-C | Micro-USB | Micro-USB | Micro-USB | Micro-USB |
| Rear Camera (Res, F-stop, Flash) | Samsung 13MP, f2.0, Dual Flash, Dual ISP Image chips | Dual 16MP, Dual LED Flash | 13MP IP,Dual LED Flash | Samsung 8MP, f2.0 | 13MP, f2.0, LED Flash |
| Selfie Camera | Sony IMX219 8MP | 12MP | 5 IP MP | 5MP | 8MP |
| 4G | YES | YES | YES | NO | YES |
| SIM | Dual – Micro / Nano |  Dual Micro | Dual-Sim | Dual Sim | Dual Sim |
| WiFi | 2.5GHZ+ 5GHz | YES | YES – 2.5GHZ | YES | YES |
| GPS | GPS, A-GPS | GPS, A-GPS | GPS, A-GPS | GPS, A-GPS | GPS, A-GPS |
| Bluetooth | 4.0 |  4.0 | 4.0 | 4.0 | 4.0 |
| Battery Size | 3000 mAh | 3200 mAh | 4100mAh | 4150mAh | 5000mAh |
I've left in some of the older Cubot phones that I feel still deserve a mention. The chances are you'll have to pick them up second hand now as they aren't stocked new in retail.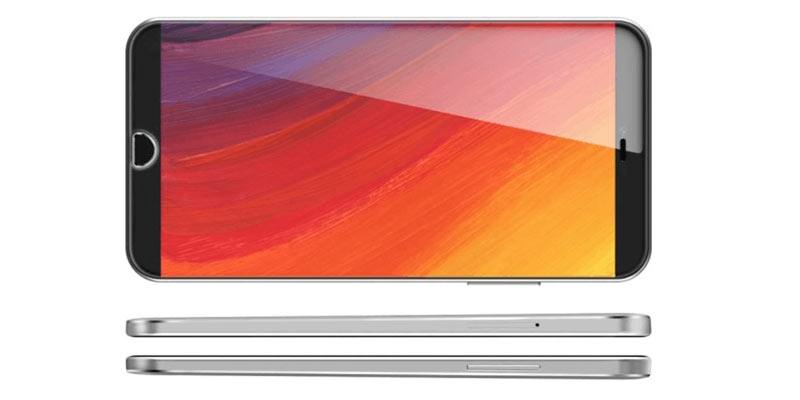 Cubot's Next Flagship – Cubot S9 (#Fake ???)
Update: Well it turns out the Cubot S9 was just a marketing gimmick, but…, there's some great new Cubot phones out leading up to Christmas so it's not all bad news!
Recently announced by Cubot, the Cubot S9 is a big jump up in terms of hardware from the X17. The S9 will move away from MediaTek for its CPU and go with a Qualcomm Snapdragon 823, which is a top-end CPU, the likes of which you'll see in the Samsung Galaxy phones.
This is a welcome but surprising move from Cubot as they have traditionally marketed towards the budget end of the smartphone market. Will they outprice their loyal fans though?
The S9 is also set to include 6GB of RAM & a 128GBs of storage. If Cubot can pull the S9 off successfully they'll be propelled into the mainstream mobile marketplace but most likely it's just a marketing gimmick designed to get some media attention!
More information, price & availability on the Cubot S9 coming soon.
Best Waterproof Cubot Phone for Photography – Cubot X11

The winner is Cubot X11 with its fantastic Sony IMX214 Exmor RS sensor. You can find this sensor in lots of top end phones and although it's not Sony's newest sensor it still takes great shots with good low light performance. We can see the same sensor used in the Nexus 6, OnePlus and the Elephone P7000. Another benefit is the Sony lens also features a dual LED flash which helps gives to give skin tones a more natural feel.
Having a true resolution of 13MP and an aperture of f/2.0 coupled with a wide-angle you'll be able to get some great shots with the X11. Add to this that Cubot X11 is manufactured to an IP65 waterproof rating and you'll be able to get some really creative pictures.
Cubot X11 from… UK : £119 | EU : €140 | US : $155
Most Stylish Cubot Phone – Cubot X9
This award easily goes to the Cubot X9. It's apple-esque shape, slim design and soft curves make this an amazing phone to look at and hold. The X9 has a vibrant 720×1280 screen which feels similar to the slightly over-saturated look of Samsung phones. The body is crafted from a titanium alloy and the whole phone only weighs 124g giving it a premium feel in your hand. You might even get a few people mistaking this phone for a well-known fruit phone, but that's a good thing in my opinion.
If you're looking for a stylish phone that will easily fit into your hand and not weigh you down then the X9 is for you.
Cubot X9 from… UK : £75 | EU : €95 | US : $109
Thanks for taking the time to read this guide, if you found this article useful please share and feel free to ask any questions or share your experiences with Cubot phones in the comments below.
Love Tech? Subscribe for weekly updates of our best content!
Want the to know about the latest tech, gagdets and gizmos you can't find on the high-street? Join our tech community and receive weekly or monthly updates!