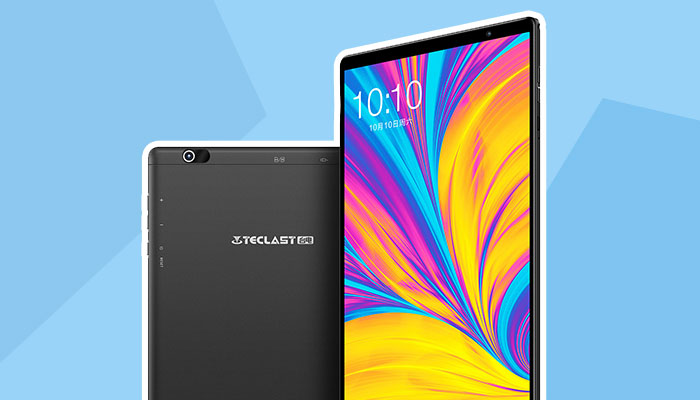 The Teclast P10HD is a bang for the buck Android tablet, ideal for media consumption
It comes with a massive 10.1" full HD display paired with dual speakers and excellent battery life, making it the perfect device for binge-watching an entire season of Money Heist. And yes, it also comes with 4G support, so you can stream videos on-the-go using your mobile data.
But the icing on the cake would be its super affordable price tag, which goes down to as low as $100 to $110 (£85-95). This makes the Teclast P10HD (amazon) an absolute steal and much cheaper alternative to the budget iPad.
However, if you are still not convinced about getting the tablet, then here is our comprehensive Teclast P10HD 10.1" android tablet review to help you make up your mind.
The Good
✔️ 10.1-inch IPS display
✔️ 1980 x 1200 full HD resolution
✔️ AI optimized display
✔️ Twin-bottom firing speakers
✔️ Decent performance
✔️ 6000 mAh battery
✔️ Very Affordable
The Could Be Better
❌ Fragile screen
❌ Poor cameras
❌ No fingerprint reader
❌ No fast charging
Where can you get the Teclast P10HD?

You can get your hands on one at your local Amazon, or check out this week's top deals below for lots of big discounts.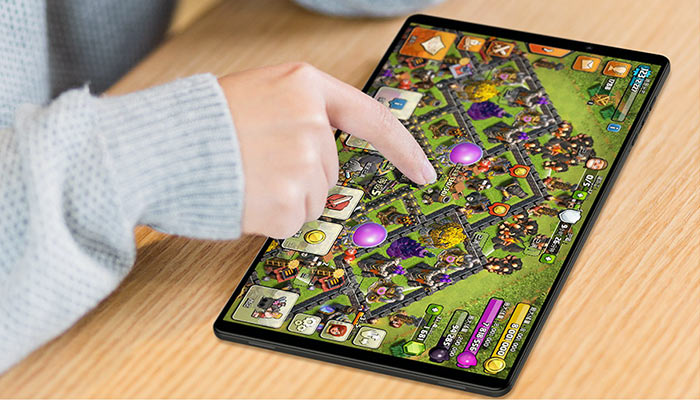 The Display
The P10HD comes with a 10.1-inch IPS display with a 1920 x 1200 Full HD resolution. That boils down to around 225 PPI (Pixels Per Inch).
Now, you might think that the pixel density is too low – especially when considering this as a media-focused device. But unless you are comparing it to a higher PPI display, you won't notice any issues in its day to day usage. It's only 30 PPI less than Apple's own iPad 2019.
That being said, the screen can get extremely bright. As such, you don't have to worry about outdoor visibility. But on the flip side, even on the lowest setting, the screen is still too bright and can strain your eyes when using it at night. Hopefully, Teclast will release a fix for this soon.
Overall though, it's a great display with good colours, viewing angles and good touch responsiveness.
Screen Tech Specs: 10.1-inch IPS Panel, 1920 x 1200 Full HD Display, 2.5 D Touch Panel, AI Optimized Display.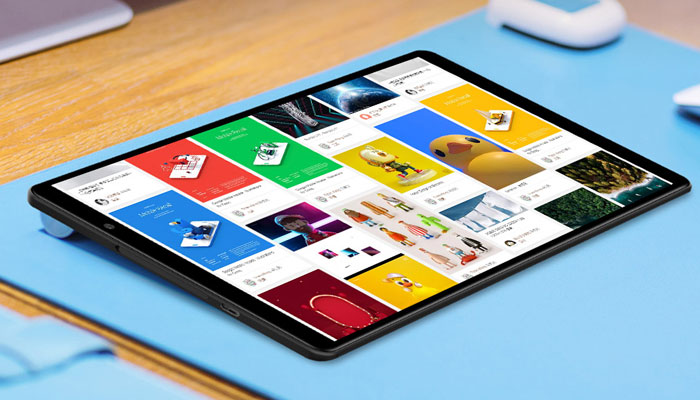 Design & Build Quality
Despite being an entry-level tablet, the P10HD offers a sleek and modern design. With a metal back, 2.5D touch panel, and a slim build at 0.79 cm, it looks and feels amazing.
Now yes, some of you might point out the large chin and forehead, not to mention the noticeable sideburns. However, a bezel-less display isn't ideal for large screen tablets as your fingers will end up touching the display while holding it.
And make sure that you have a solid grip on the tablet as the screen lacks any sort of damage resistance glass like Corning's Gorilla Glass. This makes it extremely fragile and you'll want to consider investing in a third-party screen protector.
Luckily though, tablets don't get as much abuse as our smartphone and you also have the option of purchasing the P10HD with a folio case.
Other notable aspects would be the twin bottom-firing speakers, a 3.5 mm headphone jack, and a USB Type-C charging port.
Now, the device does cut corners by completely skipping over on a fingerprint scanner, as well as face unlock. You will have to make do with the old and archaic methods of using pins and patterns to unlock your tablet.
Dimensions: 24.00 x 15.00 x 0.79 cm
Weight: 450g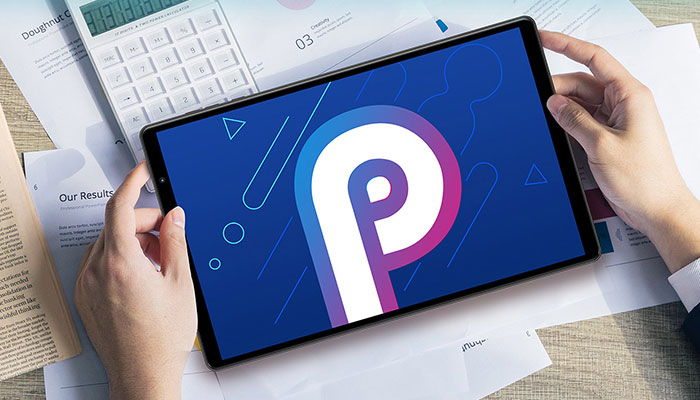 Performance
The Teclast P10HD offers a well thought out cocktail of hardware to ensure the best possible performance at a budget price point.
It was the first tablet to come out sporting the Unisoc SC9863A octa-core chipset. It is an affordable, entry-level to mid-range SoC (System on Chip) with a focus on enhanced performance with lower power consumption.
This is then paired off with 3GB of RAM and AI Speed Up technology for better memory management.
So what do all these mean in layman terms?
Well, if you are planning to use the tablet for browsing the web, watching Netflix & YouTube, or maybe playing some casual mobile games, then it more than fits the bill.
You can even play PUBG on the tablet. Granted you will need to lower the graphic settings and stumble into some frame drops here and there, but the game is still playable.
Now, in terms of storage, the tablet comes with 32 GB of space. However, only 22 GB is available out of the box. This can quickly run out as you keep loading up the device with games, apps, and media files.
As such, you would like to take advantage of the expandable storage which supports up to 128GB via MicroSD card.
CPU Specs: Unisoc 64 bit octa-core A55, SC9863A, 24-second power on, AI Speed up.
RAM: 3GB
Storage: 32GB, expandable up to 128GB by external Micro-SD card.
Operating System: Android 9.0. No pre-installed Bloatware.
AnTuTu Benchmark: 93000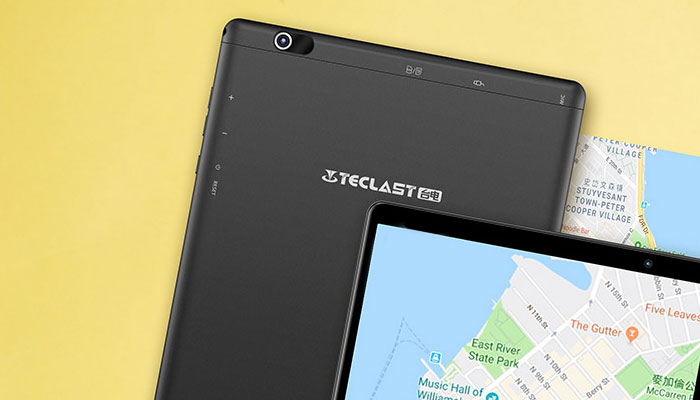 Cameras
Tablets are notorious for having sub-par cameras, and the P10HD is no different. It has a 5MP rear camera paired with a 2MP front shooter, and that's it.
The picture quality isn't amazing, as you would expect. It is by no means a camera that you would take along for travel photography or the likes.
However, it can help you take pictures of documents. And the front camera is useful for conference calls. But make sure the room is well lit. Low light photography is too grainy and the pictures turn out unusable.
Rear Camera: 5MP
Front Camera: 2MP
Battery Life
The P10HD comes with a massive 6000mAh battery. But the behemoth 10.1" screen also requires a lot of juice. So, how good is the battery life?
Well, as we mentioned, the P10HD rocks the SC9863A chipset which is optimized for lower power consumption. This is again paired with an Intelligent Power Management technology that increases battery life by killing unnecessary background processes.
As a result, you can expect up to 7 hours of non-stop video playback while streaming on mobile data. Now that's impressive! Basically, on a single charge, you will be able to stream 2 to 3 movies, back to back.
That being said, charging the device is going to be a pain, as it comes with a standard 10W charger. You will need to keep the device plugged in for around 3 hours to get it fully charged from 0% to 100%.
Battery Specs: 6000mAh, Intelligent Power Management, 10W Charger inside the box.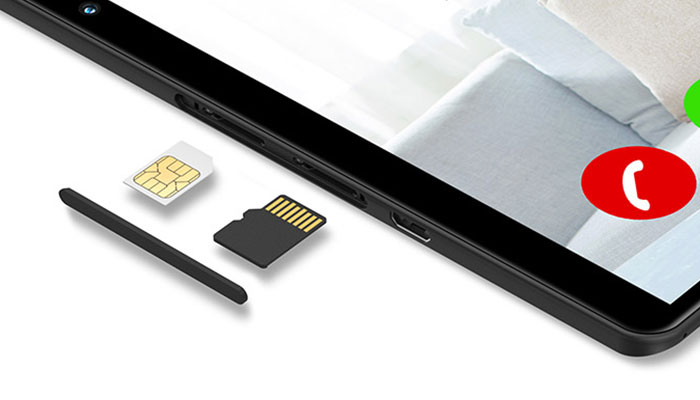 Connectivity
The Teclast P10HD offers 4G connectivity with support for FDD-LTE and TD-LTE for uninterrupted call quality and internet access. However, it only has one sim-slot, which is okay since dual-sims aren't common with tablets.
Apart from this, you get access to dual-band Wi-Fi (2.4G and 5G) that runs on the faster AC standard. GPS and BDS integration is provided for all your geo-location necessities. Bluetooth 5.0 is also included to help you connect with your wireless headsets or other accessories.
Network Support: 4G, FDD-LTE + TD-LTE
WiFi: (WiFi 5) AC Dual Band 2.4G and 5G
NFC: No
SIM Support:  Single Sim Slot
GPS Module: GPS and BDS
Bluetooth: 5
USB: Type C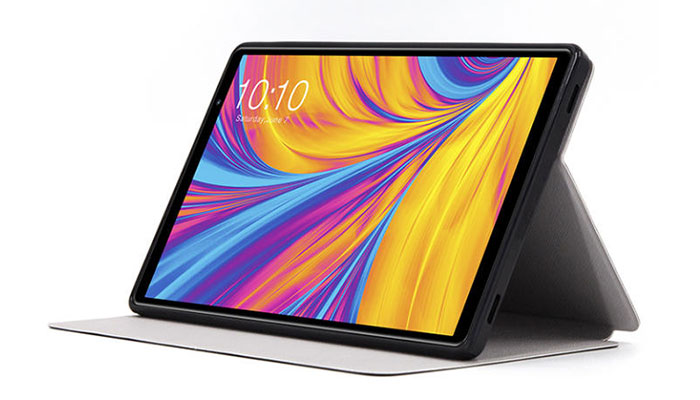 Teclast P10HD – The Verdict
With access to a solid display, excellent battery life, and above-average performance, it's a no-brainer tablet for watching Netflix and videos.
There are better options if you're looking for a gaming tablet, but, if you need a clear & bright display the P10HD won't disappoint.
Where can you get the Teclast P10HD?

You can find them at your local Amazon, or check out this week's top deals below for big discounts.
As always, leave a comment below if you found this review helpful or have any questions.