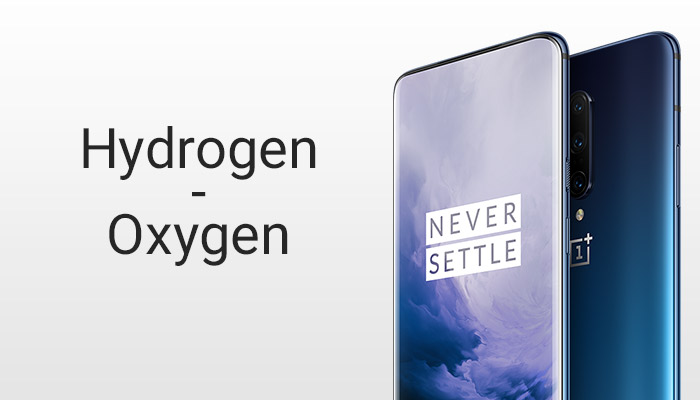 If you've recently bought yourself a OnePlus 7 Pro that comes from a Chinese region you might find that it's running OnePlus' Hydrogen software. If you're looking to save a few bucks or can only get your hands on the Hydrogen version then don't worry. This guide will show you how to switch to Oxygen using the official OnePlus software.
It's worth noting that if your import your OP7 Pro from China, then your warranty won't work outside of the region. On the plus side, see what I did there, you'll be able to benefit from some big savings.
By landing on this OnePlus guide you're probably thinking: "what the heck is this Hydrogen OS that's pre-installed? Why are all my pre-installed apps Chinese? Someone, please help me install the Google Play Store"
Don't worry, you're in the right place!
You can easily take your OP7 Pro Hydrogen OS phone and change it into a OnePlus Oxygen OS phone. It'll take around 5 minutes. It's hassle-free and done via the official OnePlus website.
Step-by-step Guide (OP7 Pro): OnePlus Hydrogen OS to OnePlus Oxygen OS

Note: There's no way around this. Changing from OnePlus Hydrogen to OnePlus Oxygen will delete all your data and personal files. So make sure to back up anything important before continuing.
Disclaimer: There is always a risk when updating a smartphone OS for both official OTA and manual ROM flashing. Please be aware that you are continuing at your own risk. : )
Download the Official OP7 Pro Oxygen ROM from OnePlus.com

Different Regions have slightly different ROMs. You can select your locality by clicking the flag in the top right. ie: the U.K or U.S. Or choose 'Other Regions'.

Move the downloaded Zip file to the root directory.

Downloads > Select File > Options Move > Options Show Internal Storage > Top Left 'One Plus' root > Move

Next, we need to enable developer mode & turn on advanced reboot.

Settings > About Phone > Tap Build Number 7 Times
Settings > System > Developer Options > Turn 'on' advanced reboot

Now we'll install the OnePlus Oxygen Download.

System Updates > Top Right Cog > Local Upgrade > Select Package > Install

Hold down the power button & select 'Recovery'.

Choose to wipe data and cache and reboot.
That's it! Your OnePlus 7 Pro is now running on the Oxygen OS software.
You'll now have access to the suite of Google apps including: Google Play, Chrome, Duo, Drive, Maps, Gmail, Google Pay, Notes and YouTube.
Let us know in the comments how it went, your tips and any questions.