It's as if Thor himself swung his giant hammer in the air and demanded 'More Power… MORE… POWER…' and the mobile manufacturers have answered…
With extreme battery life capable smartphones being created in dark underground labs where they all pray to the god of Milliamp Hours (mAh)… I thought it was about time that I let the cat out of the bag and share this complete list of battery-centric mobile devices.
Further Reading: Check out our Best Tough & Rugged Smartphone Article for some more Big Battery Smartphones.
Battery life in smartphones is still a hot topic and a has always been real pain-point for many a new phone owners. Nothing gets on your nerves more than a phone that constantly needs topping up throughout the day.
So with the hate of poor battery life firmly in my heart, I vow that all phones henceforth (in this article at least) have at least a 5000mAh battery. Don't know your Milliamps from your Millipedes? More than 5000mAh is easily enough to see you through a full days use and even safely into day 2, if not day 3, without having to connect yourself to a power supply.
Check it out! – Here Are The Best Battery Life Ready Smartphones You Can Get Your Hands-On in 2018!
Moto E4 Plus 5000mAh
Even Lenovo has jumped on the big battery bandwagon and released a Plus version of their Moto E4. The Moto e$ plus comes with a bigger screen and reaches the 5000 mAh threshold to make it into this article.
Buying a bigger brand like the Moto comes with its Pros & Cons. The upside is that you get regular OS updates, more accessories and better support. The flip-side is that this comes at the expense of raw tech hardware and performance.
The Moto E4 Plus comes with a power efficient low-end Snapdragon processor and about the half the RAM we're seeing on similarly priced smaller brands.
Quick Specs: Android 7.1.1 Nougat, Qualcomm Snapdragon 427 CPU, Adreno 308 GPU, 2GB RAM, 32GB Storage, 5.5″ 720×1280
Battery Life: 2-3 Days
Battery Capacity: 5000 mAh
Quick Charge: Yes (Rapid charger sold separately)
Weight: 181 grams
The Moto E4 Plus from… UK : £165 | EU : €180 | US : $190
UMiDigi S2 Pro
The latest smartphone from UMiDigi is the S2 Pro which features an 18:9 Full HD+ Sharp Display, 128GB of storage and an amazing 6GB of RAM.
The S2 Pro offers an excellent screen-to-body-ratio but what's more impressive is that they've stuffed a 5100mAh battery inside while keeping the weight of this 6 inch giant well under 200 grams.
While it may be hiding a mid-range MediaTek CPU, I'll let the S2 Pro off the hook… Why? because you can get your hands on this smartphone for half that of the cheapest retail flagships.
The S2 is definitely a smartphone that should be on your shortlist if battery life is a concern! If you don't mind missing out on a full HD display, you can always opt for the UMiDigi S2 (non-pro) version and save yourself some pennies!
Quick Specs: Android 7 Nougat, MediaTek Helio P25 (8-Core) CPU, ARM Mali-T880 GPU, 6GB RAM, 128GB Storage, 6 inch 18:9 Sharp Display, 2160×1080 resolution.
Battery Life: 2-3 Days
Battery Capacity: 5100 mAh
Quick Charge: Yes
Weight: 186 grams
The UMiDigi S2 Pro from… UK : £230 | EU : €255 | US : $299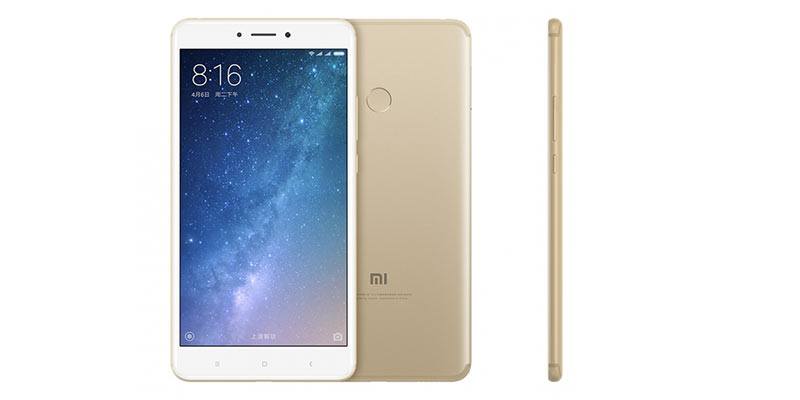 Xiaomi Mi Max 2
The Xiaomi Mi Max is just that with a whopping 6.44″ Full-HD screen and a hefty 5300mAh battery to power the smartphone beast to the… drum roll… Max! Whilst you won't be getting the same amount of battery life you would from a 5″ phone with 5000mAh it'll still be enough to last you well into the 2nd day.
What's so impressive about the Xiaomi Mi Max 2 is that it comes with a set of mid-high range hardware but is priced well below the current flagships! This combo of decent specs, enormous screen real-estate and big battery is definitely going to put the Mi Max 2 high up on people's wishlist.
Whilst it might not have cutting edge bezels, it's stylish yet minimal all metal design is going to be a big hit with anyone who's wanted the Galaxy Note to look more like an iPhone!
Quick Specs: Android 7.1.1 Nougat, Qualcomm Snapdragon 625 2.0GHz CPU, Adreno 506 GPU, 4GB RAM, 64/128GB Storage (expandable +128GB), 6.44″ 1080×1920, 12MP Sony IMX386 Rear Camera
Battery Life: 2-3 Days
Battery Capacity: 5300mAh
Quick Charge: Yes (Qualcomm Quickcharge 3.0)
Weight: 210 grams
Note: Missing 4G Band 20 (800MHz) – Will my phone work in the UK?
Grab yourself a Xiaomi Mi Max 2 battery-life master from… UK : £239 | EU : €269 | US : $299
Vernee Thor E – Small & Mighty!
Named after the God Thor himself, the Vernee Thor E packs an all mighty 5020mAh battery into an 8.2mm phone that weighs only 149grams. Now that's impressive! No longer does more battery life mean more smartphone weight.
The Vernee Thor E also comes with a trick up its sleeve in the form of dedicated that puts the phone into E-Ink mode. There's isn't actually any e-ink involved, like the Yotaphone 2's second screen, but it puts the phone into super power save mode. Once you press the e-ink button; it lowers the brightness, underclocks the CPU & GPU, Optimises Apps & Notifications and finally turns the screen black and white.
In terms of raw performance, the Vernee Thor E planted firmly in the budget specs arena with low-end MediaTek CPU and 16GBs of storage. Don't let this put you off though as it has a budget price-tag to match and comes with the latest Android OS 7 Nougat.
Quick Specs: Android 7 Nougat, MTK6753 1.3GHz 8-cores, Mali-720MP3 GPU, 3GB RAM, 16GB Storage (expandable 128GB), 5″ SHARP 1280×720, 16MP Rear Camera
Battery Life: 2-3 Days
Battery Capacity: 5020mAh
Quick Charge: Yes (2 Amp PE)
Weight: 149 grams
Vernee Thor E starts from… UK : £109 | EU : €124 | US : $135
Vernee Thor Plus – AMOLED Beast
At only 7.95mm thick with a battery size of 6200mAh, the Vernee Thor Plus is bucking the trend and showing that you can have it all.
It features an AMOLED 1280×720 display and front-facing fingerprint reader. While it's not full-HD, it does come with a very affordable budget price-tag, even more so, when considering it has an aluminium alloy unibody design.
The Vernee Thor Plus looks very similar to a lot of other smartphones on the market… but… with a few worthwhile extras. The first being an AMOLED display which will improve contrast and extend battery life. The second is that it's hiding a 6200mAh battery inside!
Quick Specs: Android 7 , MTK6753 1.3GHz 8-cores, Mali-720 MP3 GPU, 3GB RAM, 32GB Storage (expandable 256GB), 5.5 inch AMOLED 1280×720, 13MP Rear Camera, Dual-band WiFi.
Battery Life: 2-3 Days
Battery Capacity: 6200mAh
Quick Charge: Yes (2 Amp Fast Charge)
Weight: 189 grams
Vernee Thor Plus starts from… UK : £110+ | EU : €130+ | US : $130+
Ulefone Power 2 – Battery Life All-rounder
The successor to the all-mighty Power 1, Ulefone have overhauled their design and components in the Power 2. We still see the same impressive 6050mAh battery but we treated to the latest Android OS 7 Nougat and a full metal body as well as an array of component upgrades.
There's been quite a jump in performance when compared to the Power 1 with an upgrade to the Mali-860, storage has quadrupled to 64GB and I'm happy to see a front-facing fingerprint reader.
Overall, the Ulefone Power 2 is a well-rounded smartphone with impressive specs and even more impressive battery life. It does come in a little heavy at 210 grams, but it's a pay-off for the enormous battery.
Quick Specs: Android 7 Nougat, MTK6750T 1.5GHz 8-cores, Mali-860MP GPU, 4GB RAM, 64GB Storage, 5.5″ SHARP 1920×1080, Gorilla Glass 3, 16MP Rear Camera
Battery Life: 3-4 Days
Battery Capacity: 6050mAh
Quick Charge: Yes (2 Amp PE)
Weight: 210 grams
Ulefone Power 2 starts from… UK : £139 | EU : €155 | US : $169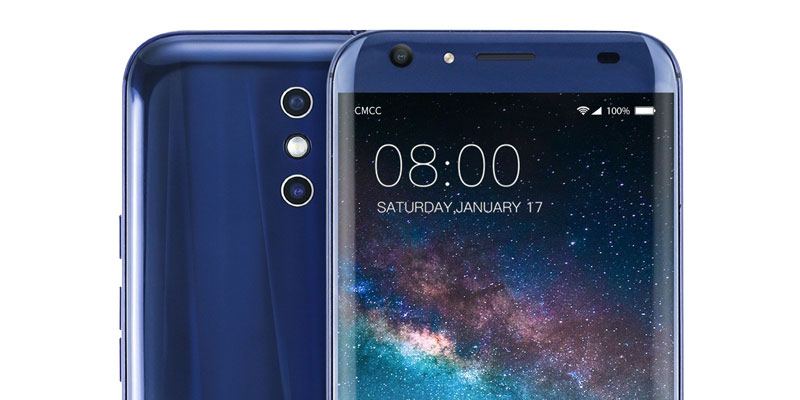 Doogee BL5000
We recently did a full review of the Doogee BL5000 and found it to be a capable device. It's a good budget all-rounder that takes its design inspiration from HTC.
It comes well equipped with a bright full-HD screen, front facing fingerprint reader and plenty of storage. The device is on the heavy side at 210 grams but it fits the hand well and feels solid.
Don't forget to check out our full in-depth Doogee BL5000 hands-on review.
Quick Specs: Android 7 Nougat (Doogee UI 1), MTK6750T 1.5GHz 8-cores, Mali-860 MP2 GPU, 4GB RAM, 64GB Storage, 5.5″ 1920×1080, Gorilla Glass 5, Dual 13MP Rear Cameras
Battery Life: 2-3 Days
Battery Capacity: 5050mAh
Quick Charge: Yes (2 Amp)
Weight: 210 grams
Doogee BL5000 starts from around… UK : £150 | EU : €170 | US : $190
Doogee BL7000
Big brother to the BL5000, the Doogee BL7000 offers us a whopping 7060mAh of power that will easily see you into day three without charging.
What's more impressive is that it only weighs 10 more grams than its little brother at 220 grams, but has 29% more battery capacity.
Performance-wise it's very similar to the BL5000, but it does have an improved dual camera setup using Sony made camera lens and has opted for a Sharp branded Full-HD display. It's worth noting that it drops the Gorilla Glass 5 protection.
It's a much more discrete design with the faux leather textured battery cover adding plenty of grip. It's not a design for everyone, but, to certain audiences, the traditional look does appeal.
Quick Specs: Android 7 Nougat (Doogee UI 1), MTK6750T 1.5GHz 8-cores, Mali-860 MP2 GPU, 4GB RAM, 64GB Storage, 5.5 inch Sharp 1920×1080, Dual 13MP Sony Rear Cameras
Battery Life: 3-4 Days
Battery Capacity: 7060mAh
Quick Charge: Yes (2 Amp)
Weight: 220 grams
Doogee BL7000 starts from around… UK : £170 | EU : €180 | US : $200
Bluboo R1 – 7000mAh
The rugged R1 from Bluboo is set to offer an electrifying 7150mAh battery in their new rugged phone. That's enough to let you stay off the grid for over 3 days and have a smartphone that can handle outdoor life with its IP68 waterproof rating.
It comes with Dual-SIM 4G full UK Network Support, a 5.5″ Full HD screen, NFC support and the latest Android 7 Nougat operating system. Full details haven't been confirmed yet, but we know that it will also feature fast & wireless charging as standard.
More details on the Bluboo R1 battery beast will be coming soon.
Quick Specs: Android 7 Nougat, MediaTek Helio P10 Octa-Core CPU, Mali-T860 GPU, 4GB RAM, 64GB Storage, 5.5″ 1080×1920, Dual rear cameras
Battery Life: 3-4 Days
Battery Capacity: Sony 7150mAh
Quick Charge: Yes & Wireless
Weight: Unknown
How does 3 days off the grid sound? Bluboo R1 – Coming Soon.

Oukitel K10000 Pro – Battery Life Beast!
Hailing twenty-seventeen all the way from some future realm is the Oukitel K10000 Pro which, the clues in the name, is backed up by a whopping 10,000mAh battery. Oukitel claims you should be able to see between 10-15 days usage without having to recharge but even half of this would be impressive.
The original K10000 was released a few years ago but has had a complete overhaul with the new Pro version. It now comes with the latest Android 7, a Full-HD screen, fast charging and a fingerprint reader on the back.
What hasn't changed is the bizarre mix of leather and angular metal Oukitel has used in the design of the K10000 Pro. I guess it must be popular somewhere, right?
Quick Specs: Android 7, MediaTek MT6750 Octa-core 1.5GHz CPU, 3GB RAM, 32GB Storage, 5.5″ 1920×1080 Gorilla Glass, 13MP + 5MP Cameras.
Battery Life: 10+ days
Battery Capacity: 10000mAh
Quick Charge: Yes
Weight: 184 grams
Oukitel K10000 starts at… UK : £175 | EU : €195 | US : $219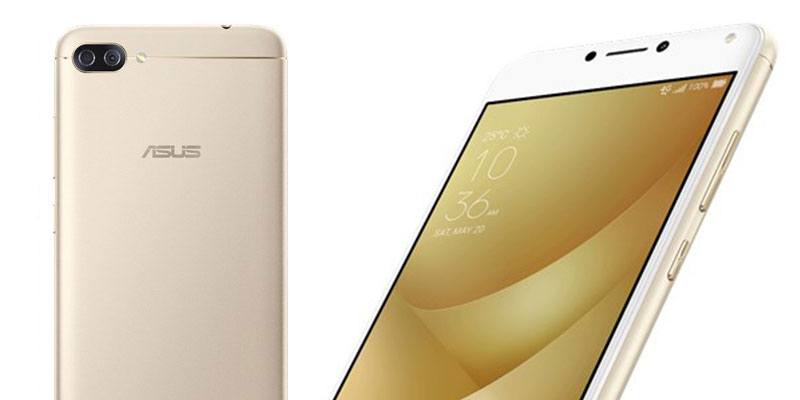 ASUS Zenfone 4 Max
Asus has announced their latest big battery phone, the Zenfone 4 Max. It comes with a 5000mAh non-removable battery that Asus says is tested to 500 cycles. It can also reverse charge your other accessories using the included in the box OTG cable
The Zenfone 4 Max is also quick charge enabled with 2amp charging capacity which will charge 0-100% in 4 hours or give you three hours of battery life from a 15-minute quick charge.
The dual camera rear setup works the same way as the LG G5 in that one is a 120 degree wide angle lens and the other a higher resolution main camera for more detail. For any selfie lovers, you'll be happy to know that the 8MP front facing camera comes with its own LED soft flash as well as beauty mode.
Quick Specs: Android 7 , Snapdragon 430 CPU, 3GB RAM, 32GB Storage, 5.5″ 1920×1080 Gorilla Glass, 13MP + 8MP Dual Cameras.
Battery Life: 2 days
Battery Capacity: 5000mAh
Quick Charge: Yes
Weight: 181 grams
The ASUS Zenfone 4 Max is available now…

I've left in the 2016/2017 – Best Battery life Smartphones below
At the right price, some of the smartphones below are still good options. They might come with an earlier version of Android and slightly slower hardware but unless you're a power user, they could be just what you're looking for.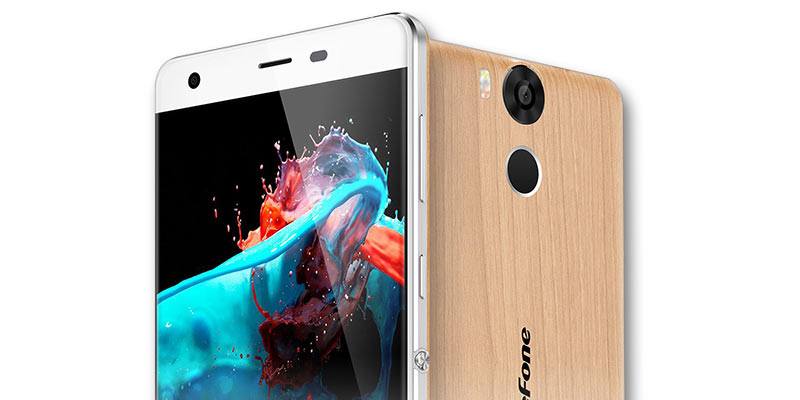 Ulefone Power
The Power is Ulefone's first attempt at creating a mobile powerhouse and features a whopping 6050mAh battery that will keep you connected for around 3-4 days with medium usage. Pretty impressive! Add to this 3GB of RAM plus an 8-Core MediaTek CPU and the Ulefone Power has some decent hardware for you to play around with.
Alongside days of usage and jealous stares from friends at your stylish wooden smartphone, the Power also packs in a fingerprint sensor, Gorilla Glass 3 screen, IR Blaster and dedicated camera shutter button to make those selfies even easier.
Quick Specs: Android 6, MTK6753 1.3GHz 8-core, 3GB RAM, 16GB Storage, 5.5″ 1920×1080, 13MP Sony IMX214
Battery Life: 3-4 Days
Battery Capacity: 6050mAh
Quick Charge: Yes
Weight: 190 grams (battery included)
Ulefone Power starts at… UK : £137 | EU : €170 | US : $190
Cubot H1
Cubot knows a thing or two when it comes to using decent battery sizes but they went a step further with the Cubot H1. Featuring a mammoth 5200mAh battery this phone packs a big punch in the power department. Although having slightly less milliamp oomph than the Ulefone Power, the H1 only has to power a 1280×720 resolution screen, making the juice go further for less.
The H1 is the cheapest of our battery powerhouses with Cubot also including an IR Blaster and a dedicated SD card slot. If you're looking for a good-value phone that will keep you entertained on long journeys then check out the Cubot H1 full review or the quick specs below.
Quick Specs: Android 5.1 , MTK6735P , 1.0GHz 4-core, 2GB RAM, 16GB Storage, 5.5″ 1280×720, 13MP rear camera
Battery Life: 3-4 Days
Battery Capacity: 5200mAh
Quick Charge: Yes
Weight: 158 grams
Cubot H1 starts at… UK : £99 | EU : €125 | US : $143

Lenovo Zuk Z1
The Zuk Z1 is the most capable phone in our great battery smartphone lineup and features some of the best specs you can find on a sub-£300 phone. If you're looking for a high-end camera that you can take snaps on all day the Zuk Z1 has you covered with its 4100mAh battery and Sony Exmor rear camera. Unlike some of the more budget-friendly phones in the line up the Z1 features the widest selection of onboard sensors including fingerprint. If you're buying from the UK make sure to check out 'Will my Chinese smartphone work?' as the Zuk Z1 is missing support for UK LTE band 20.
Quick Specs: Cyanogen 12 based on Android 5.1, Qualcomm Snapdragon 801 Quad-core 2.5GHz, Adreno 330 GPU, 3GB RAM, 64GB Storage, 5.5″ 1920×1080 IPS, 13MP Sony Exmor RS
Battery Life: 3-4 Days
Battery Capacity: 4100mAh
Quick Charge: Yes
Weight: 175 grams
Zuk Z1 starts at… UK : £225 | EU : €319 | US : $330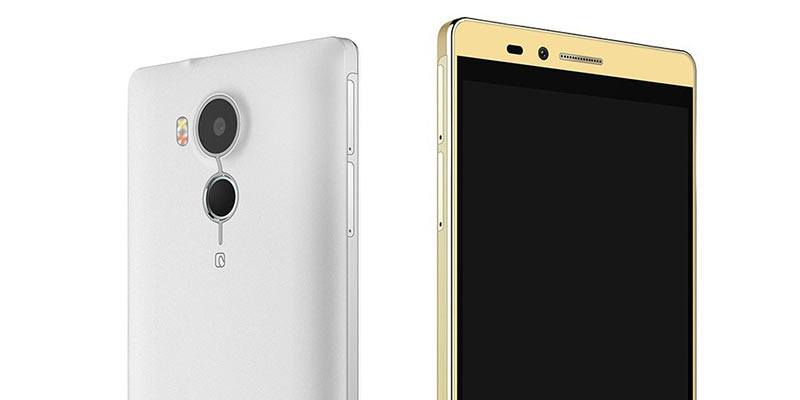 Elephone Vowney
Shipping at the end of February the Elephone Vowney is for the premium battery connoisseur. If you don't want to make any sacrifices on your next smartphone you don't have to as the Vowney includes an impressive 4000mAh battery as well as featuring a 5.5 inch 2K screen, yes that's 523 PPI. Couple this with 4GB of RAM (yes that's correct), 32GB of storage, one of MediaTek's latest mobile chips the Helio X10 and you have yourself, on paper, a brilliant sounding phone.
The list of impressive features goes on with the Vowney including a fingerprint sensor, 120fps slow-mo video mode and a 21MP Sony rear camera. Don't need 4k? Elephone are also releasing a 1920×1080 'lite' version on the Vowney which features the same 4000mAh battery.
Quick Specs: Android 5.1, Helio X10 1.3GHz 8-core, 4GB RAM, 32GB Storage, 5.5″ 2560×1440, 20MP Sony IMX230
Battery Life: Unknown (guess at 2 full days)
Battery Capacity: 4000mAh
Quick Charge: Unknown
Weight: 169 grams
What is Fast Charge on Smartphones?
One of the biggest problems with smartphones has been their slow charging times. Some clever folks, in their dark underground labs, came up with the idea of pumping more energy into smartphones batteries to make them charge faster.
There's a problem with this though as charging also causes waste energy in the form of heat and the faster you try to charge a battery the hotter it gets. So the clever boffins needed to think of a way to charge smartphones faster but without them overheating.
To do this, they needed to come up with new charging standards and then apply these to the voltage regulators inside the smartphones. So sorry folks, if your phone wasn't labelled fast charge when you bought it, plugging it into a fast charger won't make any difference. The charging regulator will just limit the amount of Amps it lets through.
So in essence, the first part of fast charging on a smartphone or tablet is when you have a USB charger that can push out more Amps. It's usually 2-3 Amps compared to the standard 1 Amp you'll find in a non-fast charge charger.
The second part of fast charging is having a device that has specific fast charge regulators inside it which will let it take in more than the standard 1 amp.
What are the different types of mobile phone fast charge?
The leading fast charge standard is made by Qualcomm and the latest version is called Quick Charge 4+ although most production phones are still using the Quick Charge 3 standard. Quick Charge works by being more power efficient with the current from the plug socket allowing it to pushing more amps into the phone.
Quick Charge ready devices have special power regulators that allow them to receive the higher Amps charge without overheating.
We also see Dash Charging from the team at OnePlus and a few other standards from other device manufacturers as well. Another method of fast charging is to alternate between low and high amps. This method is slower than Quick Charge but helps to lower the heat produced whilst still speeding up charging times overall.
What does my smartphone battery life get worse over time?
There used to be a time when all smartphone batteries were removable. The shops were stacked with replacement batteries and it wasn't uncommon to carry a spare swapping out the dead battery when needed.
If you understand how batteries work, then you'll know that they come with a limited lifetime, also called cycle count, before they start deteriorating. After around 100-200 cycles you'll be losing anywhere between 10 & 25% of your battery life depending on the quality of the battery. This didn't used to be a problem when you could just buy a new battery and replace your old one.
The reason for this battery life decline is down to chemistry. Lithium-ion batteries use a cathode and anode to move the charged ions. Eventually, charging begins to wear out the cathode giving you less overall charge.
Now that a lot of batteries are sealed inside phones, you'll want to do everything you can prolong the life of your battery. There's actually an easy way to do this on any phone using an app called AccuBattery.
The most damaging part of any charge cycle is when the battery drops below 20% and above 80%. These two extremes are where most of the battery-life wear is caused. The app helps by automatically setting up alerts to remind you to unplug you phone when it hits 80% and not letting the charge drop below 20%. By doing this you can effectively double the usable lifespan of your device.