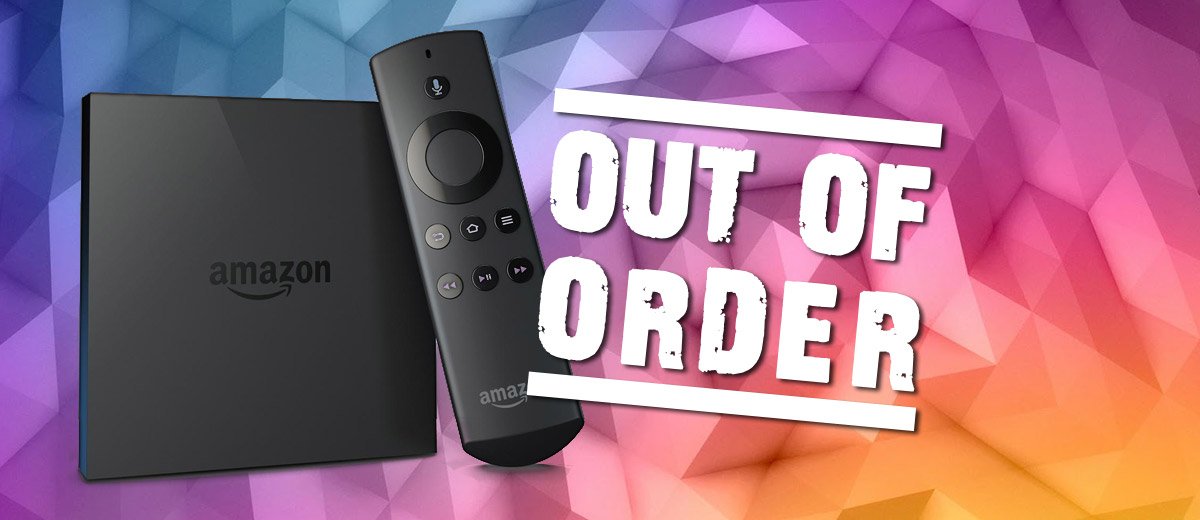 Has your Amazon Fire TV Box or Fire TV Stick become slow? Jittery playback? YouTube Slowdowns?
Don't worry, I feel your pain.
Recently Amazon updated all their Fire TV Boxes & Fire TV Sticks to the new darker outlined design. Still based on a customised version of Android 5 Lollipop the new design definitely makes this outdated version of Android feel modern.
The new design and new Alexa features have taken their toll in terms of performance.
Update: You can now control you Fire TV Device with the Amazon Echo & Amazon Echo Dot
When I first got the Amazon Fire TV Box, it used to shut down apps as soon as you pressed the home button. This was super frustrating when you tried to hit pause and took yourself out of Netflix and had to go through the whole process again.
Amazon fixed this problem by allowing Apps to stay alive in the background. Keeping apps alive has its downsides as well as it uses up the more resources.
Here lies the problem.
Since the latest Design & Feature updates I've found I've been seeing slow downs on some video apps like YouTube. The voice would be out of sync or it would take a few seconds of slow motion video before the stream would return to normal.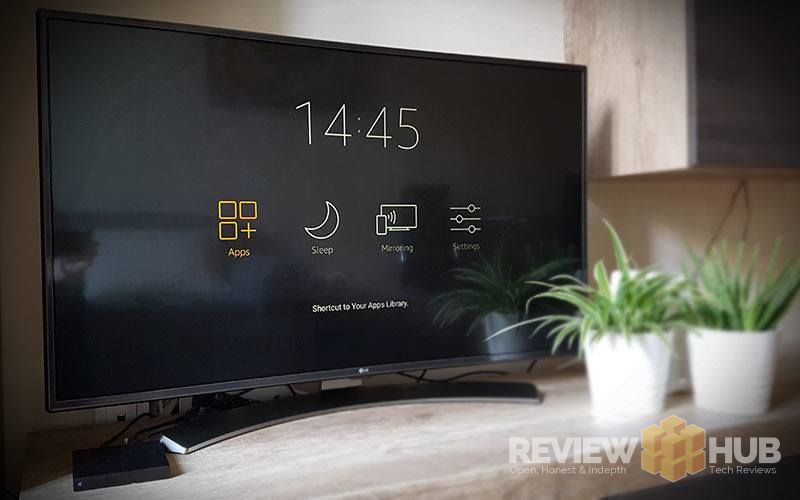 Slow Fire TV Solution
I won't be forced into upgrading a great TV box because of OS updates that Amazon push out so I have an easy but not very elegant solution.
The slow Fire TV Box Fix:
Hold the Home Button
Select Settings
Select Device
Restart the Amazon Fire TV
For me, restarting the device keep my Fire TV Box running smoothly for at least a week, usually two before I start to see slowdowns again. I hope this helps you get some more life out of your Fire TV Box or Stick.
Isn't there an easier way to speed up my Fire TV Box or Fire TV Stick?
You're in luck. The app developers Cheetah Mobile have also released a customised version of the mobile phone optimiser / cleaner specifically for the Fire TV. Free to download directly from the Amazon App store, the app will clean up any junk files / cache files, boost available CPU resources and clear the device memory on unused apps.
The app is very simple to use with the only command being okay. First, it will scan the Fire TV or Fire Stick and then give you a percentage score. Click okay again and it will perform all the tasks I mentioned above, speeding up your device.
This is particularly effective if you're getting YouTube app slowdowns or Netflix slow-mo to super-speed problems. Hope this helps you get your Fire device back to its original performance levels! Link below.
Update: Clean master is no longer available. Similar Alternative below:
Cleaner Master Optimizer Free – Amazon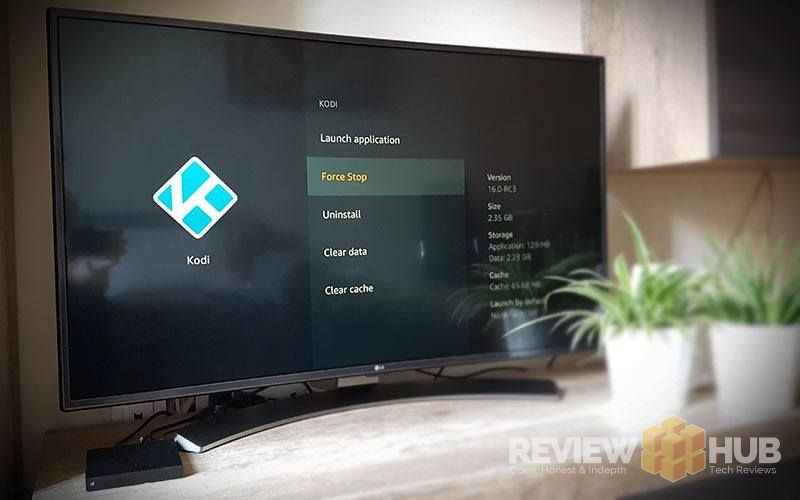 Speeding up a slow Fire TV Box with Kodi installed
As Kodi has become ever more popular for home streamers, it's also been demonised by the media unfairly as it works as a fantastic and free media player for your digitalised copies of movies.
If you're using Kodi, on your Fire TV Box or Fire TV Stick, this could be another cause of the slowdown as the program is still using resources in the background.
There's a quick fix for this as well:
Hold the Home Button
Select Settings
Select Applications
Manage installed Applications
Select Kodi
Select Force Stop
The last hope for FireTV Boxes & Sticks
If after all of the above tips, you're still seeing slowdowns and freezing on your FireTV Device then it may be time for a factory reset. Sometimes no amount of cache clearing will rectify the problem, so a reset to factory default will have your FireTV feeling new again.
I recently had to do this on my FireTV box after around 4 years of side-loading apps onto it.
Luckily, all your downloads and app purchases are all saved in the cloud. They'll still appear in your apps after the reset and you'll need to download your favourite apps again and then login. After this, it'll be a completely refreshed device.
So how do you reset the FireTV Box or FireTV Stick? It's simple.
Go to Settings
Device
Reset to Factory Defaults
Reset
The whole process takes around 15 minutes.
I hope these tips have helped you with your slow Amazon Fire Devices and if you've got any questions or tips of your own I'd love to hear about them in the comments below.