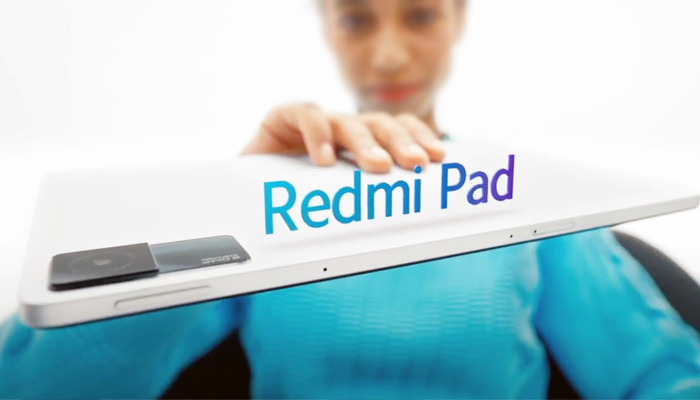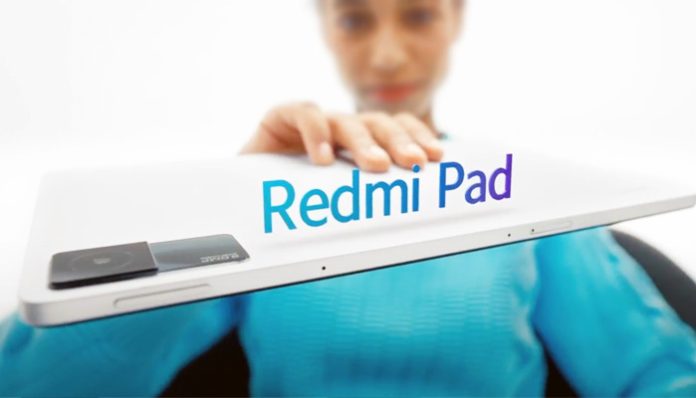 Let's address the Elephant in the room before we deep dive into this full hands-on Redmi Pad Tablet Review.
And that Elephant is Xiaomi's wild-west pricing.
Right now, the Redmi Pad ranges from $230-370 USD. Depending on where you pick it up and which RAM/Storage option you choose there that's a huge difference.
At the lower-end $230/£240, you're getting the best budget tablet available with no regrets.
But at the $370/£340 mark, it's just too close to its big brother, the Xiaomi Pad 5 ($400/£360). And with the Xiaomi Pad 5, you're getting a better display, almost double the gaming performance & faster storage.
Interested in the Xiaomi Pad 5? Check out our Redmi Pad vs Xiaomi Pad 5 – Quick Review.
That being said, even though the Redmi Pad was released in October 2022, it's been difficult to get your hands on one in recent months. Which may be the reason for the large price disparities.
Related: Tap to see our Redmi Pad Vs Xiaomi Pad 5 Comparison Chart.
Now with the "strange" pricing out of the way, let's take at why the base model Redmi Pad might just be your best purchase this year!
Pros
Lightweight Premium Metal Design
Great Budget Performance
Good Sound Quality (Loud Quad-speaker Setup)
Vivid 90Hz Display
Micro-SD Card Support
3 Years of Security Updates
Cons
Outperformed by Xiaomi Pad 5
No WiFi 6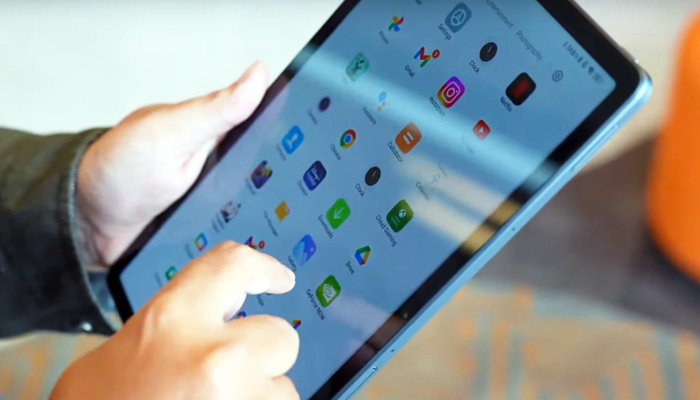 Display
Redmi has done an amazing job with the display on the Red Pad. While the 10.61″ panel isn't OLED, Redmi has chosen a great IPS display that doesn't suffer from noticeable light-bleed like we've seen on other cheaper Android tablets this year.
Colours pop thanks to the 400nits brightness and the 90Hz refresh rate makes a huge difference to how smooth the UI and games feel. It doesn't have a variable refresh-rate so we won't see any battery life savings this time though.
The Redmi Pad display uses a 5:3 aspect ratio, taller and slimmer, which allows for easier split-screen multitasking but can feel a little cramped if you're used to an iPad's 4:3 ratio.
It's also great to see the Redmi Pad being TUV Rheinland low blue light certified but no word on DC dimming to reduce eye strain yet.
Overall, it's one of the best tablet displays we've seen on a budget Android tablet.
Screen Tech Specs: 10.61″ display, 1200 x 2000 Resolution, 220 PPI (Pixel Density), 20.6:9 aspect ratio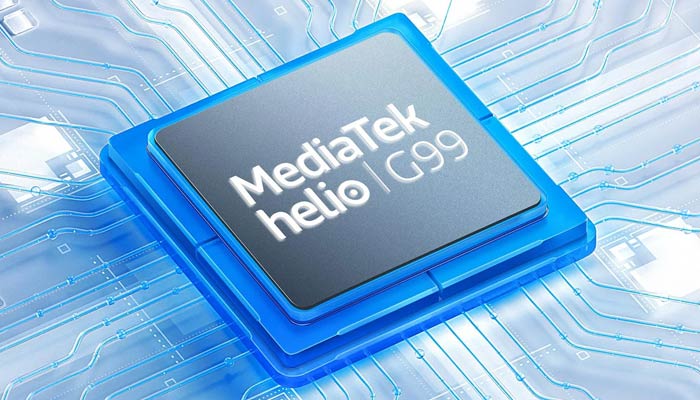 Performance
There are a few different RAM & Storage options online, but the bulk of the stock will be available as the 4GB RAM + 128GB model.
You'll want to skip the 3GB model, as it lacks the performance to cope with Xiaomi's multitasking split-screen software.
Taking a look inside and we get the MediaTek's Helio G99 mid-range CPU. It uses 8 cores coupled with the Mali-G57 MC2 graphics unit giving us some excellent Android gaming results and a fast & snappy Android experience.
Software-wise you're getting MIUI 13 on top of Android 12. A minimal OS that offers plenty of useful features without being annoying. It's good news in terms of software as well with 3 years of security updates plus guaranteed Android 13 & 14 down the line.
It's great to see Xiaomi & Redmi offering long-term support to even their budget lineup of tablets.
Comparing it to Samsung's Tab A, Amazon's Fire Tablets and the Lenovo competition, the Redmi Tab blows these out of the water in terms of raw performance. It's only when we start comparing it to Realme's Pad X, Lenovo's Y700 and Xiaomi Pad 5, that the performance falls short.
Gaming
Since we're working with limited RAM inside the Redmi Pad is great to see they've added their Game Turbo Software. This lets you turn on performance mode, and clear out the background RAM.
Minecraft Android
Runs Great (60fps)
Asphalt 9
Runs Great (60fps)
COD Mobile (Medium Settings)
Runs Great (60fps)
Genshin Impact (Low Settings)
Good (55-60fps)
Genshin Impact (Low/Medium Mix)
Good (30fps)
Emulator Performance
Perfect: PSP, N64, Dreamcast
Good: Gamecube, Wii, PS2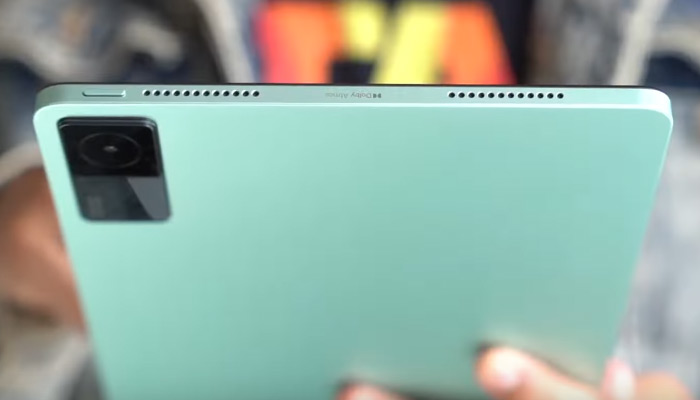 Quad Speakers
It's a rare treat to find a quad-speaker setup on a budget Android tablet. But that's exactly what we've got on the Redmi Pad. There's Dolby Atmos support and max volume is very impressive.
Having dual-speakers on each side of the tablet gives a much more balanced sound profile and stops you from muffling any of the audio holes with your sweaty hands when gaming.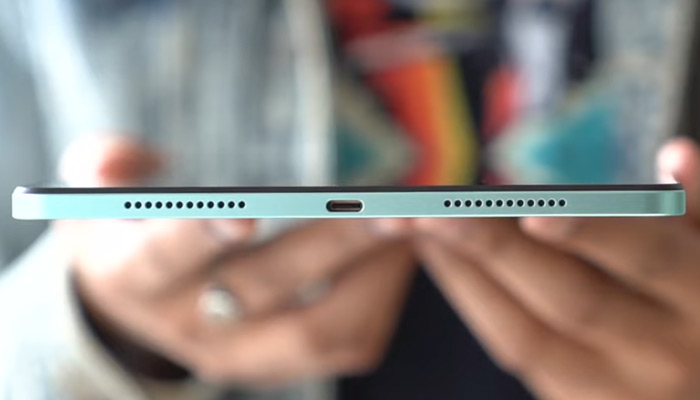 Connectivity & Battery Life

Inside the box you get a 22.5w charger, but… don't get too excited as the Redmi Pad only supports 18w fast charging. Slower than the Xiaomi Pad 5's 33watts, but will still net you a full charge in 200 minutes (3h20m).
During our tests, we found that you can get around 12 hours of video playback on apps like Netflix and YouTube and around 5-6 hours gaming. A little less for graphically heavy titles like Genshin Impact.
Battery Size: 8000mAh
Charging Speed: 18 watts
Full Charge Time: 200 minutes (3h20m)
WiFi: Dual-Band WiFi 5 (ac)
Bluetooth: Bluetooth 5.3
USB: Type-C
Headphone Jack: No
GPS Module: N/A
Cellular Support: N/A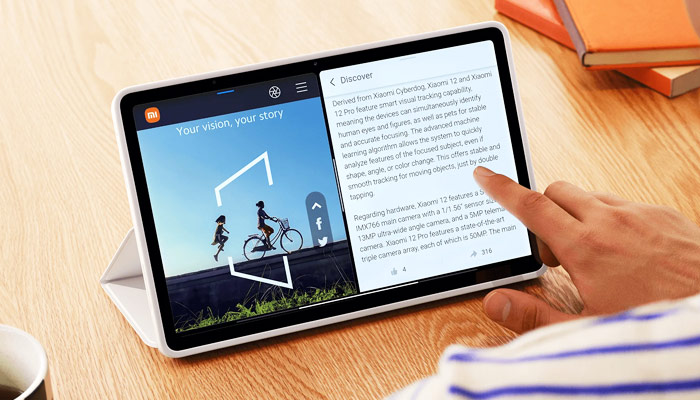 Redmi Pad – The Verdict
Is the Redmi Pad worth your money? Or is there a better tablet choice?
It's a boring answer, but it really does depend on what price the Redmi Pad is selling for in your region.
If you can pick up the Redmi Pad for around the $250 mark, then you're getting unparalleled performance and build quality in a sleek & modern tablet design. You can order yourself one today and you won't have any regrets with the display, speakers, build quality, performance or connectivity.
The only alternative within this price-segment that offers better performance with the same amount of features while still having a top-end display… is the Xiaomi Pad 5.
I've dropped links to both below so that you can check your local pricing. Either way, both tablets offer fantastic upper mid-range performance at a quarter of the price of Samsung & Apple's flagship tablets.
Colours: Graphite Grey, Moonlight Silver & Mint Green
Colours: Pearl White & Cosmic Grey
For more Gaming Tablet options, we've created the Ultimate Gaming Tablet Showdown Here.
We've also covered the Video Calling & Mic, Unboxing Experience & Camera Review below.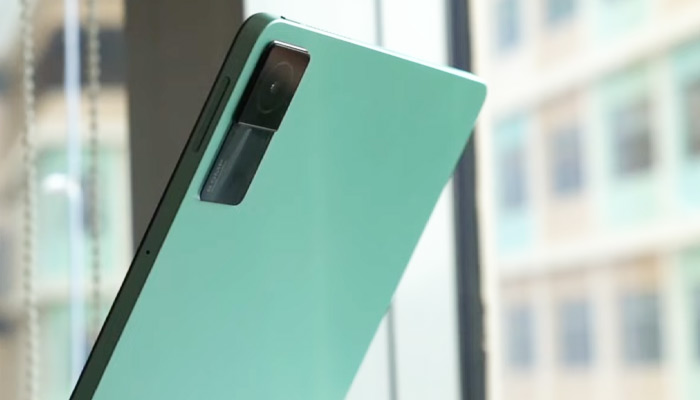 Camera
As you'd expect from a budget-orientated tablet, the Redmi Pad's rear 8MP snapper won't be winning you any awards. But, the photos are clear and the field of view is wide enough to easily snap objects up close. Great for uploading photos to your apps like damaged Amazon returns, but, not so great for that family photo.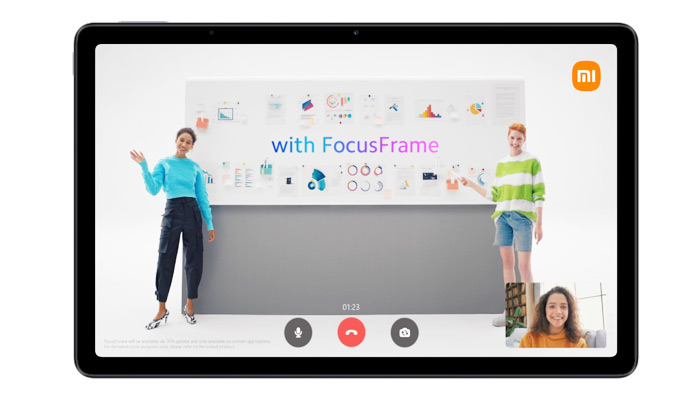 Video Calling
For video calls, you get an 8MP front facing camera. Unlike a lot of budget tablets, you also get the video camera placed directly in the centre of the tablet.
This is great for landscape video calls as the perspective is more immersive and natural.
In terms of video & mic quality, it's okay, but not great. video can look a little washed out and while audio is easy to understand, it lacks fullness after being picked up by the internal mic. On the plus side, the audio coming out of the tablet sounds great thanks to the quad-speaker setup.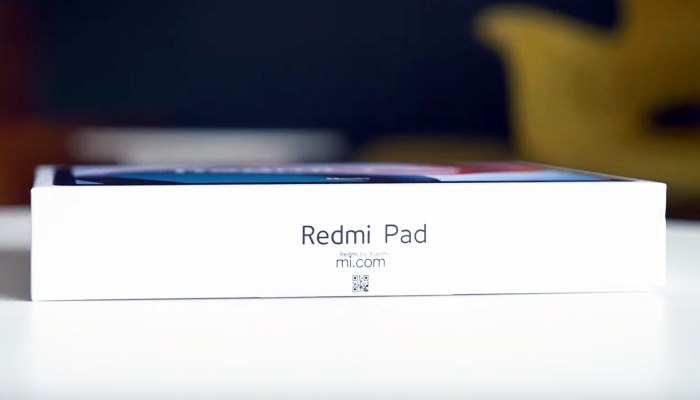 Unboxing
The Redmi Pad comes well packaged in a solid cardboard box. Inside the box, (depending on your region) you'll either get an 18w or a 22.5w USB-A fast charger and a USB Type-A to USB Type-C 1m Cable. The tablet will only charge at 18watts regardless.
You also get a quick start guide and that's it. What more do you need?
Colours: Graphite Grey, Moonlight Silver & Mint Green
Colours: Pearl White & Cosmic Grey
Hope you enjoyed our Redmi Pad tablet review. If you have any more questions feel free to leave our team a comment below. : )