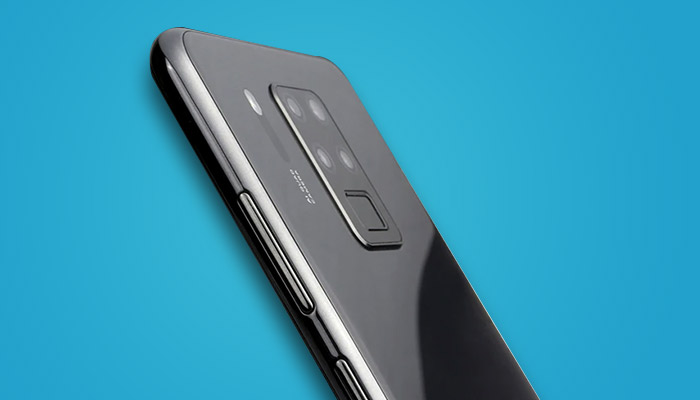 If I show you the Oukitel C18 Pro for the first time, you wouldn't believe it's a £100 smartphone.
You can now have a sleek smartphone boasting a quad-camera setup along with a punch-hole display for less than £100/$125. Now, most of you might be asking how Oukitel managed to cramp all these features into such an affordable price point.
Related: Best Budget Phones For Under £150 – 2020 Edition
However, the real question is how well the on-paper specifications translate to real-world usage. And that's exactly what I'll be looking at in this review of the Oukitel C18 Pro.
But first, here's a quick look at the pros and cons of the device, just to give you an idea of what's in store.
Pros:
Glass-sandwich design
Quad-camera setup
Great performance (Helio P25)
Long battery life – 4000mAh battery
Affordable Price
Cons:
720p display
Fingerprint sensor on the back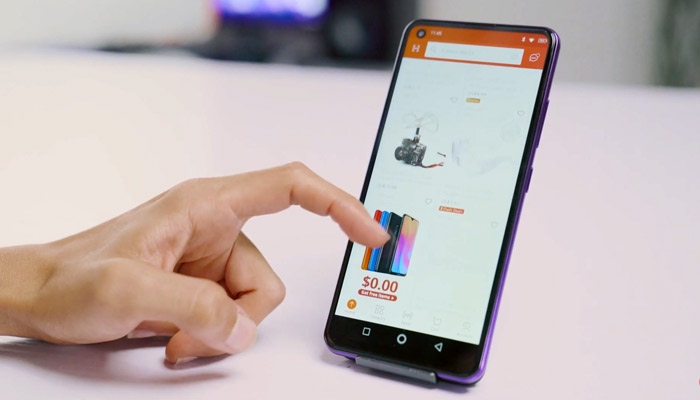 Design, Display & Build Quality
The Oukitel C18 Pro sets itself apart by boasting a glass-sandwich design instead of the polycarbonate builds of its peers. Also, the display is a near bezel-less perfection, only stained by a punch-hole for the camera.
Overall, in terms of design, the C18 Pro gets a 10/10. However, in terms of build-quality, it is a bit fragile, especially due to the lack of Gorilla Glass protection. Thankfully it comes with a transparent TPU case in the box which can save it from minor scratches and accidental drops.
Coming to the screen quality, the Oukitel C18 Pro has a large 6.55" display but it's only a 720p panel. The screen resolution is 1600 x 720 which roughly translates to a pixel density of ~268 PPI (Pixels Per Inch).
I noticed minor pixelation when reading text. But, there weren't any deal-breaking experiences while watching videos or viewing images. If you don't have a higher resolution device to compare it with, the display shouldn't bother you.
Now, something that did bother me is the position of the fingerprint reader. Because the screen is taking up the entirety of the front panel, the fingerprint sensor was moved to the back – a position I find inconvenient, especially while doing deskwork. That being said, it is quick and responsive, and rarely makes any errors.
Screen Tech Specs: 6.55" screen, 20:9 aspect ratio, 1600×720 screen resolution, ~268 PPI, punch-hole display
Colours Available: Black and Purple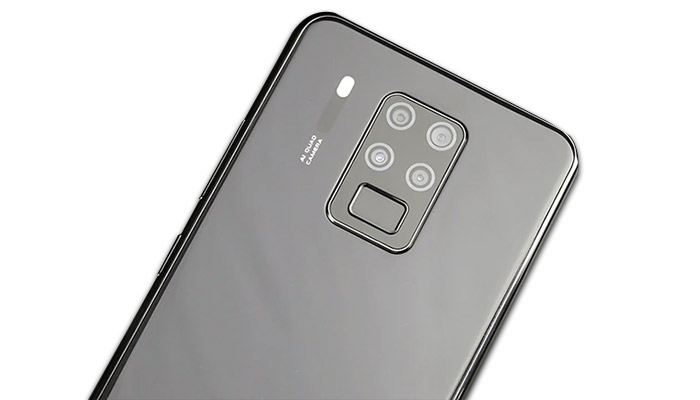 Camera
Currently, smartphone manufacturers are touting more cameras to promise better image quality. Triple and Quad-camera setups are currently the norm with some brands going with Penta-camera configurations.
But then you take a look at the Google Pixel 4XL. It feels archaic with its dual-camera setup boasting a 12.2MP main shooter and a 16MP telephoto lens. However, this simple configuration produces some of the best smartphone photography.
So, when Oukitel decided to go with a quad-camera system on their £100 C18 Pro, it got me thinking! Are the four cameras used as a marketing ploy, or do they actually deliver good image quality?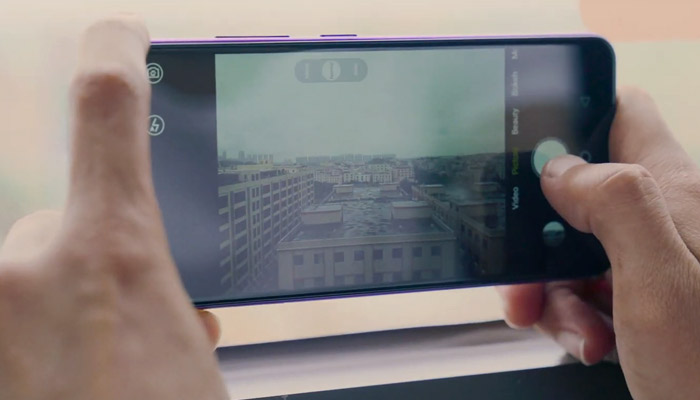 And after extensive testing, trying out all the four cameras, and taking shots in different lighting conditions, I have to say that the Oukitel C18 Pro offers the best camera quality in this price bracket.
Now granted, in dark environments, the pictures have too much noise and are barely usable.
But in a well-lit environment, the 16MP main shooter can capture some great clicks. Sure it might not win any awards, but you can confidently upload them to your social media account without a second's hesitation – unless you have clicked something inappropriate that is.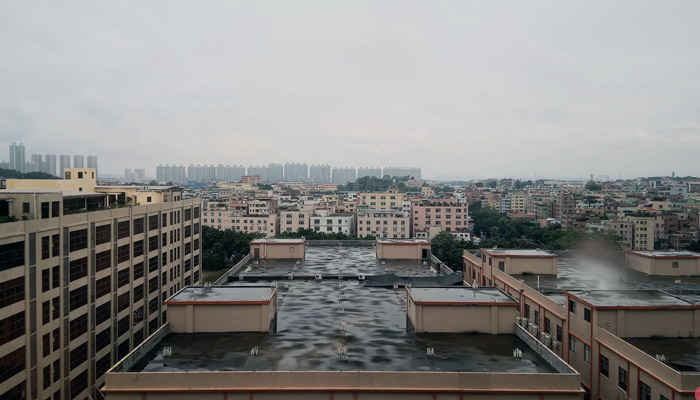 I also enjoyed using the 8MP ultra-wide camera as well as the 5MP macro lens. Both of them produced usable images with discernible details which is somewhat unheard of in this price point. The 2MP depth camera also does its job well by adding ample blur into portrait shots, adding that all-so-desired bokeh effect.
Rear Cameras:
16MP Sony Exmor RS (CMOS BSI) f/2.0
8MP ultra-wide 120-degree camera
5MP macro lens
2MP depth camera
LED Flash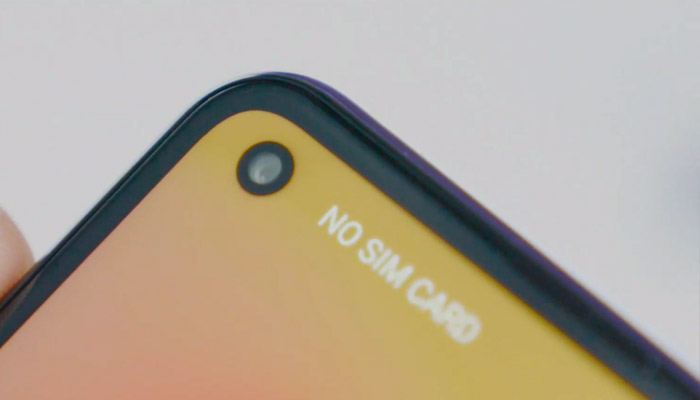 Selfie Camera
Coming to the selfie camera on the Oukitel C18 Pro, you have an 8MP front-facing shooter housed inside the punch-hole display.
In terms of picture quality, it's the same story as the rear cameras. In poor lighting conditions, you might not be able to recognize your own face. There is just too much noise in the images.
However, in ample lighting conditions, you'll be able to click a decent selfie or groupie that's usable on social media.
Now the front camera does try to enhance the images using some AI effects. But I recommend keeping these off as they do more bad than good. You are better off using the basic Instagram filters.
Front Camera:
8MP Front Camera
AI Scene Detection
Face-detection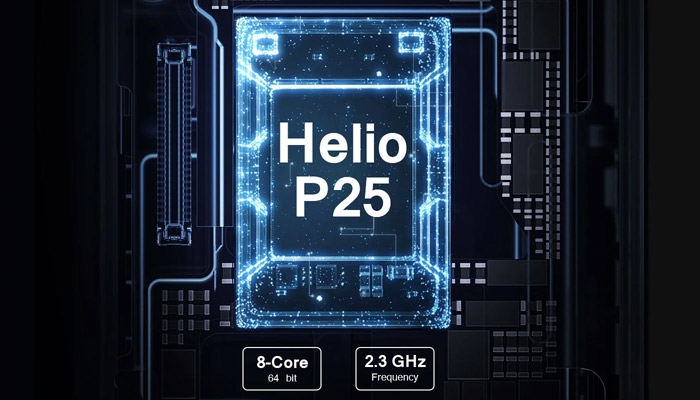 Performance
Oukitel could have gone with a modern-day entry-level CPU for the C18 Pro. But, their choice to go with the 3-years old Mediatek Helio P25 SoC (System on a Chip) is quite interesting.
Obviously going with an older chipset that's dropped in price helps to keep the Oukitel C18 Pro affordable. However, the Helio P25 still offers better performance compared to the current entry-level chipsets, making it more value for money.
If you are into benchmarking, the chipset gets a GeekBench score of 846 on single-core and 3821 on multi-core. In case you can't relate that to real-life performance then here is my experience with the device!
While checking emails, browsing the web, and streaming some videos on YouTube or Netflix, I rarely stumbled into any sort of lag or stutter. The real issues popped up when I pushed the device with heavier and heavier applications – especially 3D games.
The Helio P25 comes with the Mali G72 GPU which just isn't strong enough to handle demanding titles like PUBG or Call of Duty. Even on low settings, you'll notice a couple of frame drops here and there which can get very frustrating.
You are better off playing some of the relaxing, casual and hyper-casual titles available on the Play Store. The GPU is more than adequate to handle these kinds of basic 2D games resulting in a much smoother experience.
Now, coming to the multitasking side of things, the Oukitel C18 Pro is actually really good. It comes with 4GB of RAM which is more than enough for modern Android smartphones.
In terms of storage, the device comes with 64GB of internal space out of which only 55GB is available on first boot. If you want more storage space, you can always pop-in a MicroSD card to get additional space for your music and videos.
Performance Specs:
CPU: Helio P25, Mali G72 GPU
RAM: 4GB RAM
Storage: 64GB Internal Storage, Expandable via MicroSD card
OS: Android 9.0 (Upgradable to Android 10)
Benchmark: GeekBench 4 Score – 846 (single-core) & 3821 (Multi-core)
Battery Life
The Oukitel C18 Pro rocks a huge 4000mAh battery that delivers nearly 8 hours of screen-on-time. I tried to push it through really heavy workloads including a lot of gaming and HD streaming on 4G, and even then the device lasted me for the entire day.
But that being said, charging such a large capacity battery takes time. With the included 10W charger, the device takes close to 2.5 hours to charge fully back from 0% to 100% . This is why it is best to leave the C18 Pro plugged in overnight so you can have it fully charged and ready to go as the day starts.
Battery Specs: 4000mAh battery, 10W charging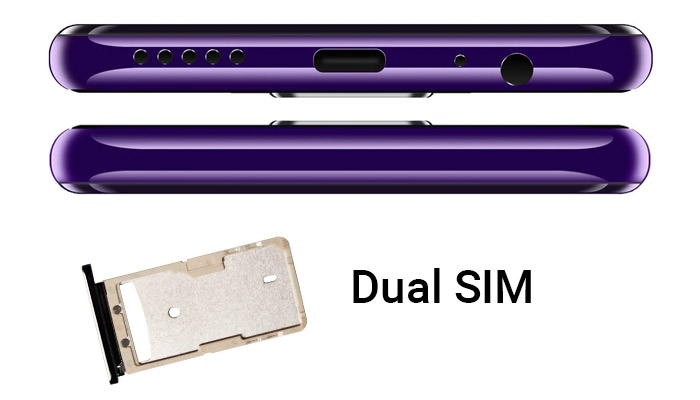 Connectivity & Sensors
The Oukitel C18 Pro is a 4G compatible smartphone and supports dual sims. You can pop-in two 4G enabled nano-sims (or 1 nano sim and a microSD card) and get connected to your friends and family.
Other than this, you get all the basic connectivity options you can expect from a budget 2020 smartphone.
There is support for dual-band WiFi (2.4G|5G) to keep you connected to the internet, whereas you have Bluetooth 5.0 to help you connect with all your wireless peripherals like smartwatch and headphone.
A 3.5mm headphone jack is also included to support all your wired headsets. You even get a USB-C port which is good to see, as some other manufacturers try to shove in a USB-A with their budget smartphones.
Other than this, the device also ships with all the necessary sensors starting from GPS + GLONASS for accurate geo-tracking, an ambient light sensor for auto-brightness calibration, as well as an accelerometer, e-Compass, and proximity sensor.
UK Network Support: Full 3G + 4G

SIM Card: Dual Nano Sim; Either Nano+Nano or Nano+MicroSD Card
WiFi: Supports Dual Band WiFi (2.4G|5G)
Bluetooth: BT 5.0
Headphone: 3.5mm Headphone Jack
USB: Type-C
GPS Module: A-GPS, GLONASS
Sensors: Accelerometer, Ambient Light Sensor, E-Compass, Proximity Sensor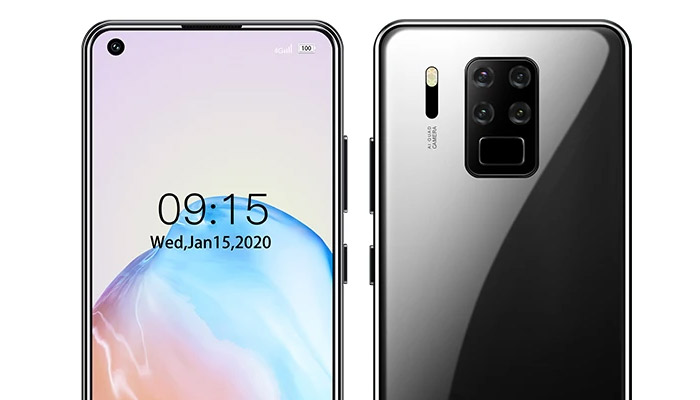 Oukitel C18 Pro – The Verdict
Let's quickly go over everything we just discussed about the Oukitel C18 Pro.
You get an awesome design paired with a large decent-quality screen. The performance exceeds expectations when you consider the price, and so does the picture quality from the quad-camera setup. And then comes the full-day battery life, courtesy of the massive 4000mAh battery.
But what's really insane is that the device is available in the £100 price bracket.
Getting so much performance at such an affordable price point is unheard of, making the Oukitel C18 Pro one of the best (if not the best) value for money smartphone of 2020.
It is the perfect device for people on a tight budget, or for parents who are looking for an affordable smartphone to give to their kids.