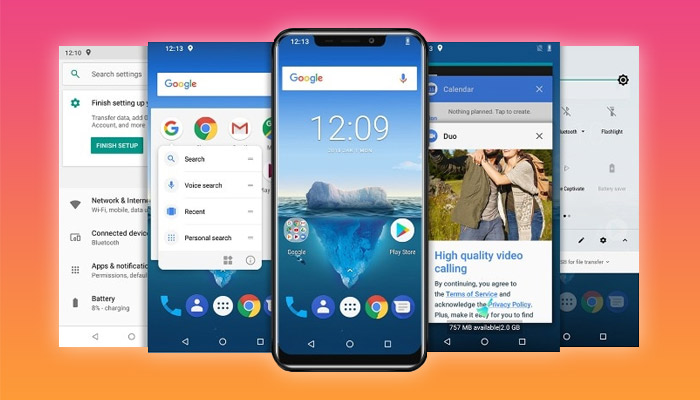 With the Oukitel C12 Pro costing 1/10th of the Samsung Galaxy Note, do we really need high-end smartphones any more?
Most of us use our smartphones for entertainment purposes. So why are we wasting so much money on buying mobiles that boast top of the line specs? When all we are going to do is watch YouTube, stream Netflix & browse the web.
If you're thinking the same thing, then say hello to the Oukitel C12 Pro. It's one of the most affordable devices you can get while still featuring many of the qualities we expect from a high-end smartphone.
The large 6.18-inch screen uses a 19:9 aspect ratio, features slim bezels and even has a top notch. Combine this with the smooth pebble design, a total weight of 182g and we have ourselves a great phone for binge-watch hours your favourite TV series*.
You can check out the Oukitel C12 Pro, Pros & Cons below before we dive into the full review.
Why Pay The Big Bucks? Oukitel C12 Pro…

Pros
Budget-friendly pricing
Large 6.18-inch Display
19:9 U-notch design with 2.5D screen
Large 3300 mAh battery
Android 8.1 out of the box
Cons
Low res screen
Entry level specs
Average Camera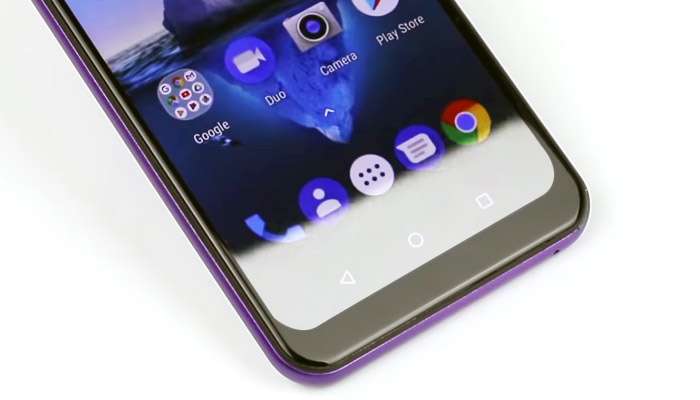 Display
Love it or hate it, 2018 is the year of the notch, and the Oukitel C12 Pro wears it with pride.
The 6.18-inch IPS panel comes with a 19:9 aspect ratio and is protected by Asahi Tough glass. In your hands, the C12 Pro measures 7.6cm across which is small enough to still grip comfortably with only one-hand.
… for a low-end resolution, the C12 Pro performs well …
*Now I said earlier how the Oukitel C12 Pro would be perfect for binge-watching TV Series. And it is, with one small con. To keep the price of the C12 Pro well below the £100 mark, they've opted for a low resolution of 480 x 996. This gives it a PPI of 179 which means that when viewing text, you start to see a few jagged edges.
To put this into perspective though, this is still higher than your average Full HD laptop. (15.6″ @ 1920×1080 = 141 PPI). And when watching videos, the Oukitel C12 Pro performs well with vivid colours and plenty of brightness. Although it does suffer from poor viewing angles.
If having a notch display isn't high up on your tick list? Then you should check out the Cubot Nova which features a higher resolution display and similar performance.
Display Tech Specs: 6.18", IPS, 2.5D Rounded Edges, 480×996 Resolution, 179 PPI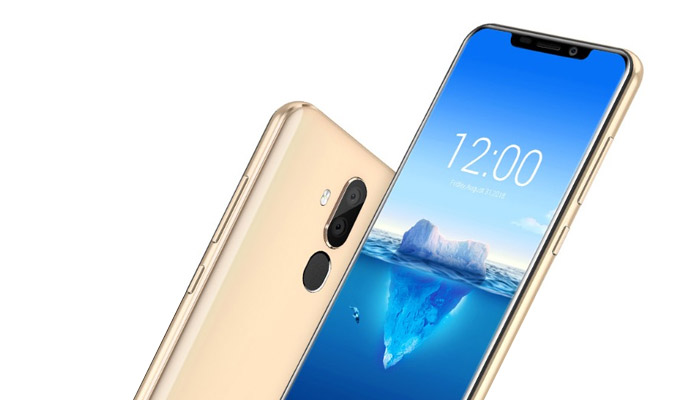 Design & Build Quality
Now being a budget phone, you don't get the luxury of a metal body. Instead you'll have to settle for the smooth moulded polycarbonate. However, the company has applied a special UV celluloid coating which reflects light nicely, creating a glossy look.
Another bonus of this design is that the back is completely removable. This gives you access to the Dual-SIM slot and dedicated SD Card slot, as well as being able to swap and replace the battery.
While not a premium build, it is a fun one. Oukitel have provided three colour choices: Black, Gold and Purple. It'd be nice to have gradient colour options, like on the Cubot P20, but at this price I'm not complaining.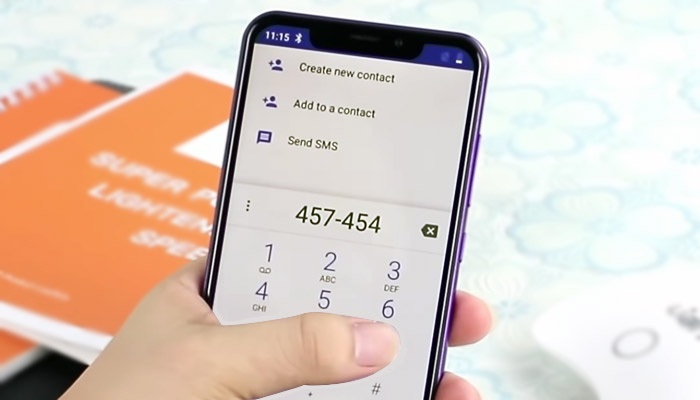 Performance
While the internals aren't very powerful, they'll still happily play all your media content, basic games, and easily carry out everyday tasks like e-mailing, social media & browsing.
Under the hood, you get the MediaTek MT6739 4-core processor combined with 2GB of RAM and a limited 16GB of storage.  However, it runs Android 8.1 Oreo, which uses clever memory management to makes the most of that 2GB.
… Perfect for a light-Android user …
It's a shame that the Oukitel C12 Pro hasn't opted for Android Oreo Go Edition, which enables budget Android devices to run smoothly with less hardware.
It's not a deal-breaker though as the 16GB can be expanded up to 64GB via the Micro-SD card. And this is a dedicated slot, so you don't have to sacrifice the Dual-SIM functionality.
If you are looking for faster performance, the Oukitel U18 has similar good looks but with more oomph.
Quick Tech Specs
CPU: MediaTek MT6739 (Quad-Core 1.5GHz)
GPU: IMG GE8100 (570MHz)
RAM: 2GB
Storage: 16GB (expandable up to 64GB)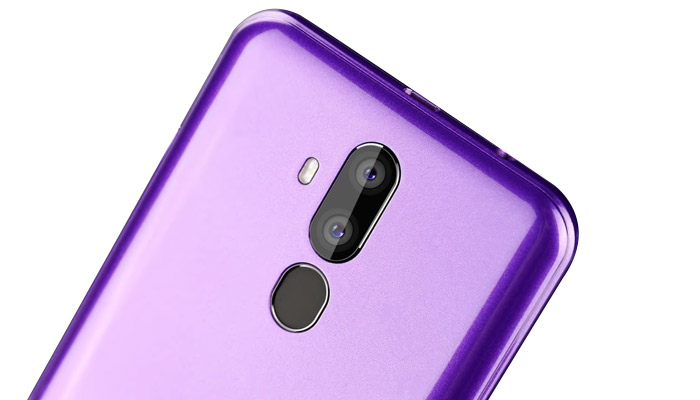 Camera
Besides bezel-less design and notch displays, we're also treated to dual rear cameras.
At the back, the Oukitel C12 Pro sports an 8MP and 2MP dual camera setup. Now, it is an entry-level smartphone, so adjust your expectations accordingly. With proper lighting, you can get decent snaps, but low light photos are grainy.
On the front, there is a 5MP snapper. Here too, you can expect the same type of picture quality – nothing phenomenal, but still usable.
Battery Life
The Oukitel C12 Pro comes with a 3300 mAh removable Li-polymer battery. While this doesn't sound like a lot for a modern smartphone, you might be surprised.
When we consider the power-efficient CPU and the low resolution display, the 3300mAh's is going to last a lot longer. Why? because with less pixels to push around and a less power hungry CPU to feed, this means more screen-on time for the C12 Pro.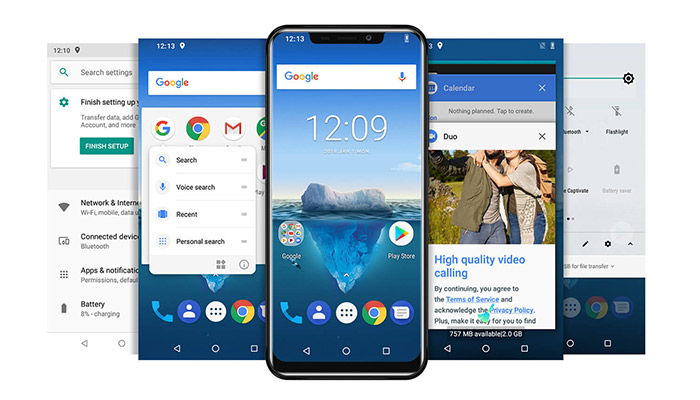 Sensors & Connectivity
Most of the times manufacturers tend to leave out sensors on low-end smartphones. But that isn't the case with Oukitel C12 Pro. You get almost every single sensor including Accelerometer, E-Compass, Gravity Sensor, and Gyroscope.
Also on the connectivity front, you get dual-band 5GHz Wi-Fi and Bluetooth. And finally, no smartphone is complete in 2018 without Face Unlock technology, coupled with a Fingerprint reader for backup.
4G and Dual SIM Support
Once you remove the battery cover on the Oukitel C12 Pro, we get to the two Nano SIM slots just to the left of the Dual Cameras. The phone supports dual standby meaning you can receive calls and texts from two numbers simultaneously.
It's very rare to see a smartphone have two dedicated SIM ports. Usually they share the 2nd SIM slot with the SD Card reader.
Oukitel C12 Pro – The Verdict
Coming to a conclusion, the Oukitel C12 Pro has a lot to offer. A super affordable price tag, a large display, true Dual SIM, Android 8.1 and a removable battery.
Granted it isn't very powerful when it comes to performance, but it will handle all casual tasks with ease. Moreover, thanks to the 19:9 design, it has a very compact form factor coupled with a smooth polycarbonate shell.
We recommend the Oukitel C12 Pro to lite Android users who don't need a super-crisp pixel perfect display but want the benefits of a larger display.
Could the Oukitel C12 Pro be your next smartphone?