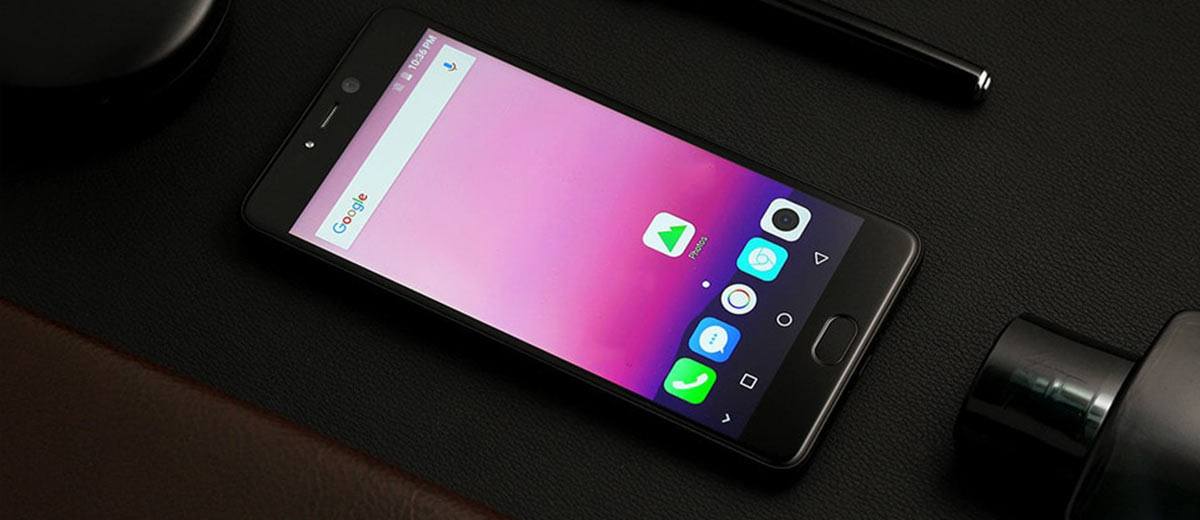 The Leagoo T5 is modular Android hardware done well!
When smaller manufacturers like Leagoo approach making a smartphone like the T5, they don't have the resources or manpower to develop their own parts… so… they source them! Using a modular approach at the design level, let's Leagoo pick and choose the parts for their T5 mobile from an array of 3rd party sources.
Luckily for us, the manufacturers that went into making the Leagoo T5's hardware are impressive including Samsung, Sharp, Sony & LG who all have high-end smartphones of their own. This leaves Leagoo with the task of putting all these parts together into a final package that offers great build quality and excellent design.
So let's take a first look at the Leagoo T5 and see what offers in terms of Design, Display, Performance, Connectivity & Cameras.
Has the Leagoo T5's impressive hardware list got your tech buds tingling? Check out the latest deals below…
[column size=one_half position=first ]
The Good

The Price!
Slim 7.9mm & Lightweight 161 grams
Samsung 4GB RAM + 64GB Storage
Metal Design
Sharp 5.5″ Display
Gorilla Glass 4
[/column]
[column size=one_half position=last ]
The Bad

Small battery for 5.5 inch FHD
Fingerprint magnet
Not a full unibody design
[/column]

Design, Display & Build Quality
The Leagoo T5 comes with a 5.5″ Sharp IPS display and a Full HD resolution of 1920×1080 giving it an impressive PPI (pixels per inch) of 401. Sharp has been flooding the market with their displays recently, letting smaller mobile brands rely on their expertise. All the Sharp mobile displays I've tested have offered excellent viewing angles, colours and brightness.
A testament to Sharps quality is that all of the current UMiDigi smartphone range have opted to use the Sharp displays. As well as the 3rd party display, the T5 also comes with Corning's Gorilla Glass 4 protection which will prevent scratches and damage.
The body of the T5 is made from an aluminium alloy opting for a minimalist design without any embellishments such as glossy metal-work or chamfered edges. It's not a single unibody design as the top and bottom sections have been joined afterwards.
Unfortunately, Leagoo has opted to coat the metal body with a matte black finish which is a real fingerprint magnet. If you're going to keep it in a case, this isn't a problem but without a case it's going to look messy.
It's definitely not pushing the design boat out or oozing the premium qualities of the Vernee Mars but it doesn't need to as it's offering reasonable specs, with an excellent display at a very affordable price.
Screen Tech Specs: 5.5 inch Sharp IPS Display, 1920×1080 resolution, 2.5D, Gorilla Glass 4, 401 PPI, 5-Point multi-touch,
Colours Available: Gold (white front) & Black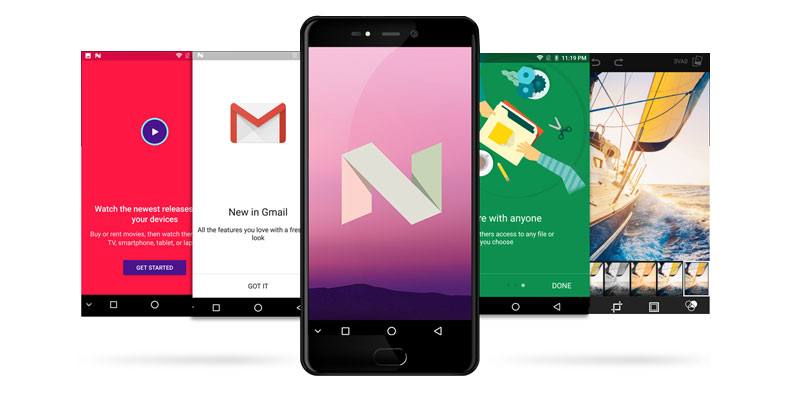 Performance
Powering the brains behind the Leagoo T5 is the low-mid range MediaTek 6750T that runs 8-cores at 1.5GHz. While the mobile processor itself isn't much of a powerhouse… it is very power efficient making it more suited light Android users. On the plus side, it is coupled with a capable graphics chip.
The Mali-T860 GPU will easily handle 2D games and play most 3D games stutter and slow-down free. You might have to turn down the graphics settings for the latest games, but overall it's a decent gaming GPU for the price and outperforms the commonly used Mali-T720.
Backing up this combo is 4GB's of RAM and 64GB's of storage made by Samsung. In previous testing, the Samsung memory chips showed off their pedigree and came out on top performance tests making them a great choice for the T5.
As it's a dual SIM phone, you have the option of using two SIM cards at once. While not that common in Europe, you'll really see the value if you travel a lot. If you're happy sticking with one SIM you then have the option to also add an SD card up to 128GB and expand your onboard storage even further.
CPU: MediaTek 6750T (8-Cores)
GPU: ARM Mali-T860
RAM: 4GB Samsung LPDDR4
Storage: Samsung 64GB
Expandable: Yes (2nd SIM slot up to 128GB)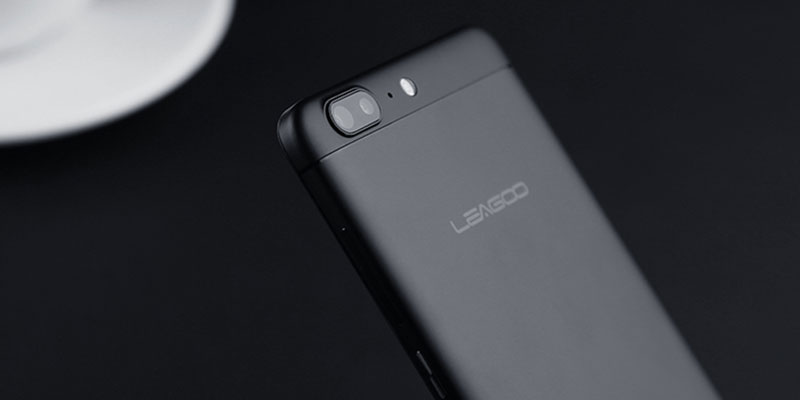 Camera
The dual-lens Sony / OV rear camera setup on the T5 performs well in outdoor sunny conditions, picking out colours nicely with very little softness in the background.
As soon as you move to indoor conditions, photos start to look a little grey and washed out. This is typical of cameras within the low-mid-range price bracket. With that being said, if you know your stuff then you can get some great photos on the T5 just don't expect every photo to turn out fantastic like on the Samsung S7 / S8 or iPhones.
[column size=one_half position=first ]
Rear Camera:
Samsung 13MP + OV 5MP
f/2.0 Aperture
Dual LED Flash
Dual Lens Bokeh Effect
[/column]
[column size=one_half position=last ]
Front Camera (Selfie time):
13MP OV Lens
f/2.0 aperture
Soft Flash
77.9 degree angle
[/column]

Leagoo T5 – The Early Verdict
The Leagoo T5 certainly offers a lot of value for money. You're getting a very capable, albeit budget, mobile CPU coupled with some high performance Samsung RAM & Storage.
While the design of the T5 doesn't offer anything new, it's fairly lightweight and comes with a bright 5.5″ Sharp display… you just might end up cleaning it a lot. There's a lot of competition in the area of the mobile market with competition coming from the slightly older Vernee Mars which offers a higher level of craftsmanship and finish.
Let me know your thoughts on the Leagoo T5 in the comments below. Or check out the latest T5 deals below.
Tech Specs & Connectivity
We've got you covered with all the techy details for the Leagoo T5 below. Have any questions about the Leagoo T5, just scroll down to the comments and ask away : )
UK Network Coverage? Yes, the Leagoo T5 comes with full UK Support for all carriers.
Smartphone
Leagoo T5
Screen Size
5.5 inch
Pixel Density
401
Screen Resolution
1080×1920
Screen To Body Ratio
71%
Screen technology
Gorilla Glass 4
Thickness
7.9mm
Weight
168 grams
Material
Full Metal Unibody
Colors Available
Gold & Black
Storage
Samsung 64GB
Processor (CPU)
MediaTek MT6750T (8 Cores 1.5GHz)
Graphics (GPU)
Mali-T860
RAM
Samsung 4GB
Android Version
7 Nougat + Leagoo OS 3.0
IP Rating (Water, dust)
NO
Micro-SD Card Tray
Yes – Uses 2nd SIM Slot (128GB max)
Notification LED
Finger Print Sensor
YES (Front / Home Button)
Infrared
NO
USB Type
Micro-USB
4G Bands
FDD: B1 (2100MHz) / B3 (1800MHz) / B7 (2600MHz) / B20 (800MHz) + (B5 / B8 / B40)
3G Bands
WCDMA: 850, 900, 2100MHz
2G Bands
GSM: 850, 900, 1800, 1900MHz
SIM Support
Dual SIM – Nano x 2
WiFi
2.5GHZ
GPS Tech
GPS
Bluetooth Version
4.0
NFC
NO
Sensors
Light, Accelerometer, orientation,
e-Compass
OTG
YES
Battery Size
3000 mAh
Fast Charging