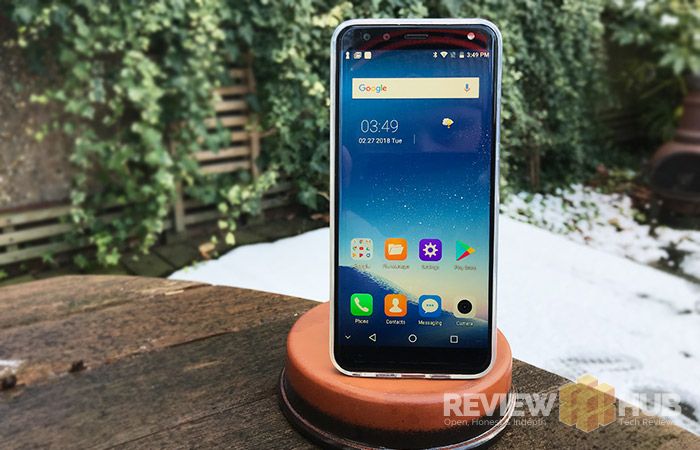 The current design fad among smartphones today is "more screen, less bezels." Just check out the iPhone X and other flagship phones from popular smartphone brands. Their screens are definitely a whole lot bigger from phones from a couple of years ago.
Obviously, electronics companies from China are catching on. Inexpensive bezel-less phones are now being produced in bulk and flooding the market. But the question that is on everybody's mind is: are any of these phones actually good?
Here we take a look at the Leagoo S8, a phone that has been catching people's attention lately because of the fact that it looks eerily similar to Samsung's previous flagship, the Samsung Galaxy S8.
So, how does it stack up to the venerable Galaxy S8?
Leagoo S8 – Available Now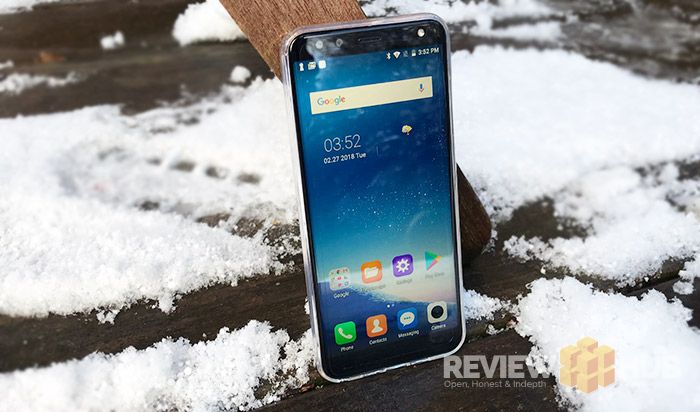 Design, Display & Build Quality
At first sight, the Leagoo S8's aesthetics does seem to closely imitate the Samsung Galaxy S8's, but there are a few noticeable differences. One, the Leagoo S8's screen at 5.7″ is just a tad bit smaller than the Galaxy S8's 5.8″ screen.
And two, the bezels at the top and bottom of the Leagoo phone is a lot bigger than the Galaxy S8's. HomTom touts that the side bezels are an ultra-thin 1mm… it's obvious from the pics in this review this is a bit of exaggeration.
Even so, it's still a nice looking budget smartphone.
The back of the Leagoo S8 phone doesn't disappoint either. It has a dual-curved back panel with a metal frame, making the phone feel very sturdy and solid, with none of the plasticky flimsiness that you would normally expect from cheap phones.
The S8 also fits well in the hand too, and moving your thumb across the screen is as easy as pie. The only problem here is that the back is very glossy, making it a fingerprint "magnet" that the neat freaks among us would have to constantly wipe clean every few hours or so.
The quality of the display is obviously one of the few things that Leagoo has compromised on to make the price tag as low as possible.
Compared to the Super AMOLED display with 568 PPI (pixels per inch) density on the Samsung Galaxy S8, the Leagoo S8 only has an IPS LCD display with 282 PPI. Suffice to say, don't expect a Samsung Galaxy S8-like display experience on this device.
But for what it's worth, the Leagoo S8's screen is on par or even better than other devices' with the same kind of display. The HD+ resolution (1440 x 720 pixels) is more than enough for most people to watch Youtube videos and play games comfortably.
The only downside I found is that the S8 display leans towards a warmer yellow tint with no options in the settings to adjust this.
Screen Tech Specs: Sharp 5.72 inch display, 18:9 aspect ratio, 1440 x 720 resolution, PPI 281, IPS
Colours Available: Black & Blue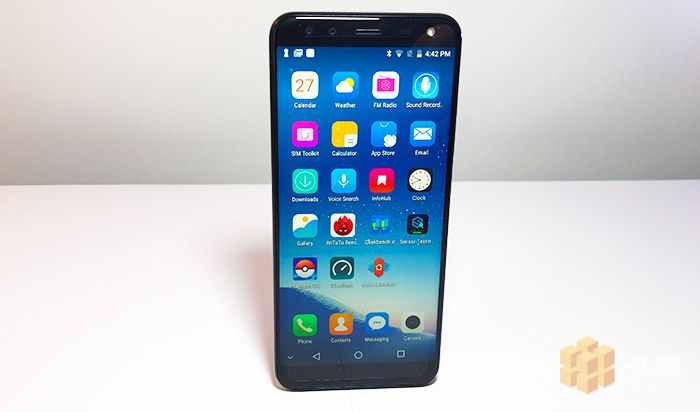 Performance & Gaming
The Leagoo S8 is powered by the octa-core MediaTek MTK6750T chip supported by 3GB's of RAM. This is enough juice for you to run your day-to-day apps with no to minimal slow down. However, don't expect to run multiple tabs on Google Chrome and be able to multitask on the same time on this processor.
Amazingly enough, the Leagoo S8 actually does well in the gaming side of things.
The phone has an integrated graphics card (Mali T860MP) that runs at 650MHz. Most games like Asphalt 8 run pretty smoothly on medium graphics, with no noticeable lag. However, it's important to note that the phone does heat up quite a bit when you're gaming for too long.
Here's a pro-tip if you want the Leagoo S8 to run faster: use a different launcher. Leagoo's proprietary default launcher has tons of unnecessary animations and effects; while this makes the launcher look more pretty they do make the processor work harder (thus making the phone slower).
CPU: MediaTek 6750T (1.5GHz 8-core)
GPU: ARM Mali T860
RAM: 3GB
Storage: 32GB
Expandable: YES (micro-SD 128GB max)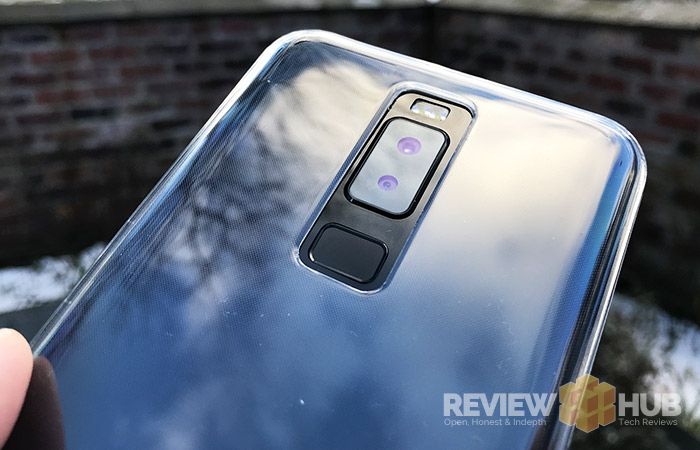 Camera
The Leagoo S8 2-Megapixel second rear cameras is a gimmick as it's only 2MP and not really doing much except adding strange unrealistic blur to your pictures.
Not all is lost though, as the main snapper is the 13MP Sony IMX258 which can take nice pictures as long as the conditions are well lit.
You can see the full sample albums of our Leagoo S8 camera below, taken in a rather gloomy English spring.
[column size=one_half position=first ]
Rear Camera:
13MP Sony IMX258 + 2MP OV Lens
f/2.0 aperture
[/column]
[column size=one_half position=last ]
Front Camera (Selfie time):
8MP OV8856 + 2MP Dual Setup
f/2.0 aperture
Soft Flash
[/column]
Battery Life
Battery Life is one area that could be improved with the Leagoo S8. The 2940mAh battery last a full days use, but is a little small when compared to the big battery competition.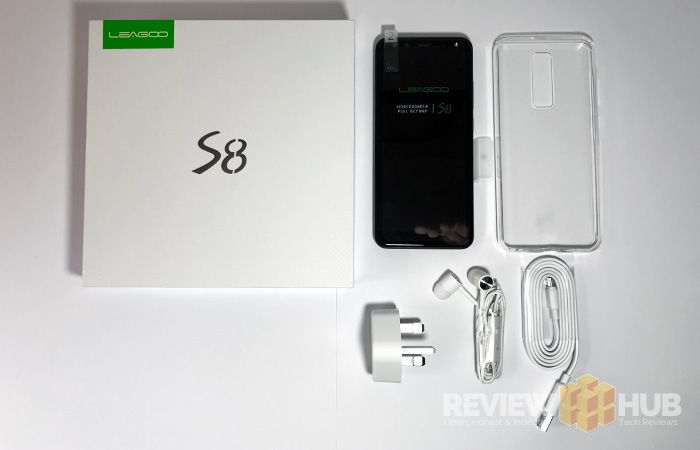 What's in the box?
The good news is that the S8 comes with a pre-applied screen protector as well a clear silicone case in the box. You'll also get a regional charger, USB Cable and headphones.
Leagoo S8 – The Verdict
Because of its name, the Leagoo S8 is often compared unfairly to the higher end Samsung Galaxy S8.
Obviously, the cheaper phone is going to be on the losing end of this fight. But if you look at Leagoo S8 on its own merit, as a capable budget smartphone, then that's where it shines.
You get a premium-looking phone that can run apps and games fairly well, at a fraction of the price of a big name flagship smartphone.
View this weeks best Leagoo S8 deals below…