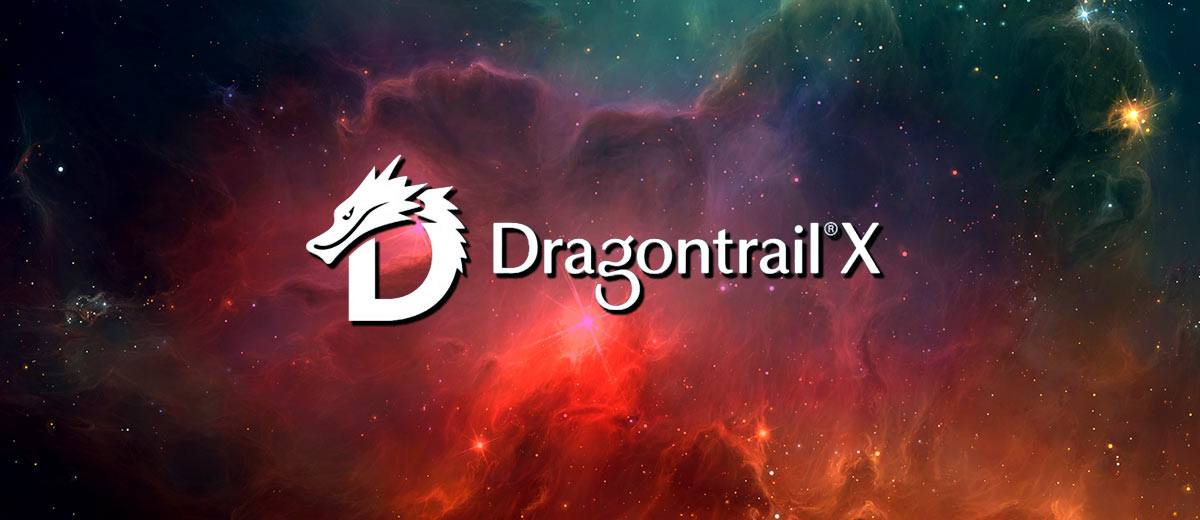 The search for the Dragontrail Glass
Unlike Corning's Gorilla Glass™, the search for information on Asahi's Dragontrail™ and Dragontrail X™ glass has been a much more elusive and barricaded journey. First port of call was to visit the official Dragontrail™ website, which is flash based, holds little information and doesn't look like it's been updated recently (copyright 2011 – come on Asahi). So I traveled across towards the main ASG website and after following some rather odd pop-art pictures with speech bubble navigation (I would have liked to have been at the marketing meeting when that was proposed) I ended up being pointed back towards the original flash website. The trail of the dragon continues, I had to dig deeper.
After trailing (see what I did there) through the press releases and filtering out the sales jargon I think I've finally found enough information on ASG's Dragontrail™ glass line to put together a decent article. Hopefully, by the end of all this, you'll be able to confidently know whether choosing a phone or tablet with Dragontrail™ glass is a good choice or whether to stick with the Gorilla we all know.
Asahi Glass Company (ASG) in a nutshell
It makes sense to start with a little introduction to ASG (Asahi Glass Company) and their long history within the glass and chemicals industry. ASG was founded by Toshiya Iwasaki (son of the president of the Mitsubishi Corporation) in 1907 in the town of Amagasaki, Japan. By 1914, ASG was exporting sheet glass to England and in 1917 moved its headquarters to Tokyo. Skip forward a few years to the 1960's and ASG had expanded into America & Indonesia. Later on in the 1980's acquiring external companies across Europe expanding it's reach whilst also increasing their production and research into glass chemicals. In recent times, ASG has offices, factories, research laboratories, subsidiaries, scholarships and foundations across the world and is a truly global company employing over 50,000 people worldwide with a turnover of around 13 Billion USD in 2014.
ASG now provides glass products for a large variety of products including but not limited to the following industries; automotive, machinery, display, imaging, electronics, consumer products, food, lighting, optics, building materials and medical / research supplies.
I could probably spend all day talking about the various ventures and expansions of ASG and their subsidiaries but alas I digress. Let's focus on the mystery of Asahi Dragontrail™ Glass, which ASG released to the world in 2011 and upgraded to their Dragontrail X™ formula in 2014.
The science behind Dragontrail™ glass
Dragontrail™ glass is an alkali-aluminosilicate sheet glass which is then chemically treated, it's special properties consist of being thin, light and damage-resistant (scratch Proof) compared to standard soda lime glass.

The Chemical Tempering Process of Dragontrail™ and Dragontrail X™:
Emerging glass into KNO3 salt bath at 400°C
During this process Ion-exchange occurs at the surface of the glass, resulting in compressive force layer at the top.
This compressive force layer helps to prevent cracks and shattering of the glass.
The Dragontrail X™ glass has a compressive force of 1000Mpa, which at the time of release in 2014 was the highest in the world and equates to 8 times stronger than normal soda lime glass. This high Mpa gives the glass the best chance of resisting cracking or shattering when dropped onto either the edge or surface of the screen.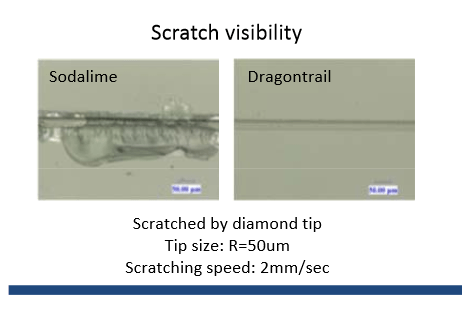 Where is all the Dragontrail™ Glass Hu-haa?
ASG are a global company with Dragontrail™ glass being their branded mobile smart device premium product, so why have I not heard of them before or at least been a pawn to their marketing in the same way that I have been with Corning Gorilla Glass?
I'm not sure but I do have a few theories.
Gorilla's are just way more popular than Dragons when it comes to the internet.
ASG doesn't advertise as much in the western world is it does in Asia.
With Apple choosing to use gorilla glass for it's iPhone, Corning rode the wave to fame.
If you've got a theory or an explanation please post below in the comments.
ASG have manufactured Dragontrail™ glass for some market leading phones over the years but haven't really flown the advertising flag very strongly. I've posted below some of the popular phones that have used Dragontrail™ and Dragontrail X™ for their touch screens below. Please feel free to add to this list in the comments and I'll update.
[column size=one_half position=first ]
Sony Xperia Z1, Z2, Z3
Lenovo Yoga
Galaxy Nexus
Xiaomi Redmi 1S
Xiaomi Redmi 2
[/column]
[column size=one_half position=last ]
AllView P7 Extreme (Dragontrail X™)
Dragontrail™ Glass Evolution
Dragontrail™ glass was created in 2011 and has 6 times the strength of lime soda glass whilst being thinner, lighter and scratch resistant. It was first shown to the public at the 2014 CES expo and boasts 8X the strength as well as also being thinner and lighter. You can distinguish Dragontrail X™ from its little brother by its lower center tension and the world's highest level of compression stress which equates to a 30% increase from plain old Dragontrail™ glass. At the time of writing, we are starting to see Dragontrail X™ being released into production phones and this will increase towards the end of 2015. On a side note one of the first applications of Dragontrail X™ was at the 2014 Brazilian World Cup, where it was used in the production of the team benches.
Dragontrail™ Vs Gorilla Vs Sapphire
Coming very soon.