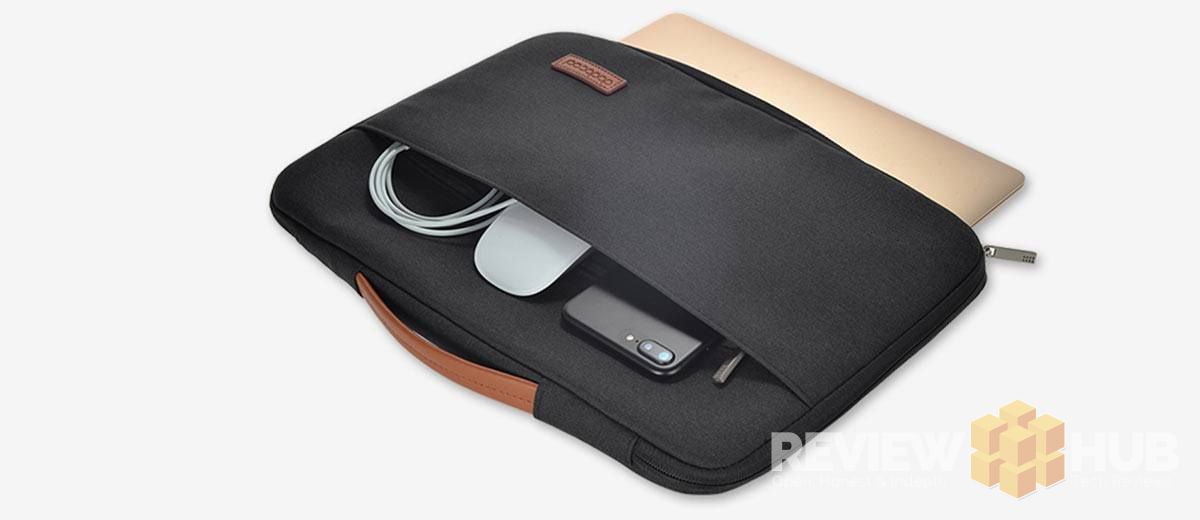 The Dodocool 13″ (14″ bezel-less) laptop case offer both style and function
Having recently bought myself a 14″ Lenovo Yoga 710 laptop (Review coming soon) it turns out that I'll need a new case too. Since the Yoga 2-in-1 bezels are so thin it's actually needs a 13″ form factor case.
Being a writer at Review Hub has it's benefits and after a quick search on Amazon for a laptop case that didn't offend me design-wise I came across the Dodocool 13″ Laptop case. A quick email to the cool guys in their marketing team and they sent me the case to test out with a load of tech goodies for the next Review Hub Competition as well.
I've been using the case daily for a full month to see how it fares in terms of design, protection and build-quality. Check out my Pros & Cons before reading the full Dodocool review below.
[column size=one_half position=first ]
What We Love

Minimal Design
Lightweight
Documents / Accessories Pocket
Water Resistant
[/column]
[column size=one_half position=last ]
Could be better

The handle puts you at the mercy of the zip
Where the rib meets isn't stitched.
[/column]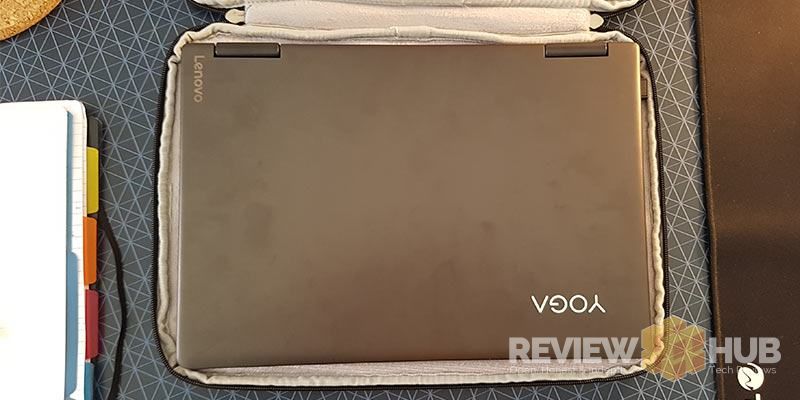 Design
The 13-13.3″ laptop case from Dodocool comes in two colours options. An ugly grey and clean black, my advice, go for the black. Over the last month it's had it fare share of grime and dust marks (from hiding it in various AirBnB's) which have all been easily wiped off with a damp cloth.
The design flaw for me is that when carrying the sleeve by it's handle you're at the mercy of the zip. When you've got an expensive MacBook Pro or Windows laptop in the case you don't want to have any doubt about that laptop falling out due to a faulty zipper.
The zipper feels well made and hasn't offered any reason for concern, but even so, I'd stick to using the Dodocool case as a laptop sleeve rather than a carrying case.
Another nice elements to the Dodocool sleeve design is the extra accessories pocket located at the front. When not in use it's flat not adding any extra bulk to the case but then easily expands to fit all your cables, phone and mouse should you need them.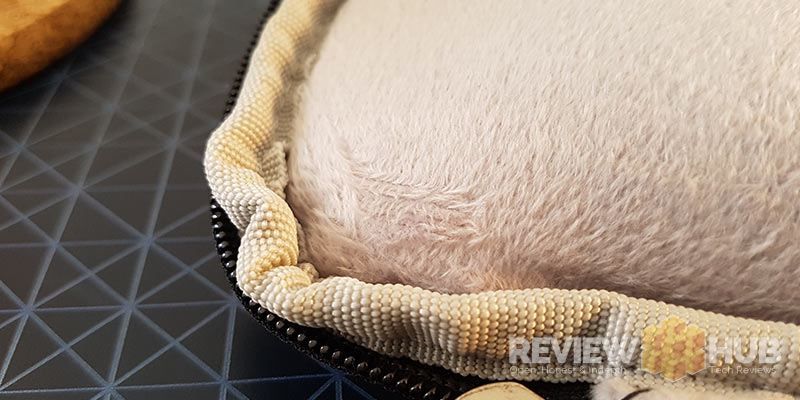 Protection
The Dodocool laptop case is made from a 600D polyester exterior which is splash resistant meaning you don't have to worry about spilt liquids if you're on had to wipe them up quickly.
Underneath the polyester is a 3-layer foam padding and then inside is lined with soft faux fur to keep your laptop scratch free. Inside the corners of the case have a ribbed stitched ridge which offers a small amount of corner protection but nothing to shout home about.
This definitely isn't high up on the protection scale but is a step up from a standard silicone sleeve and works great as an extra protective layer when combined with another bag.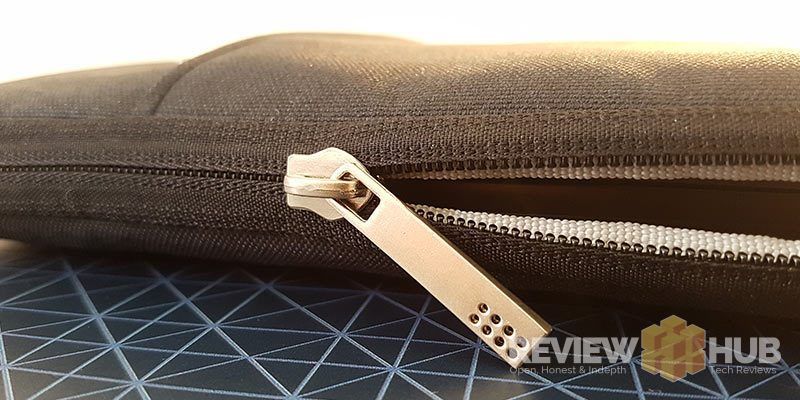 Build-quality
Overall I'm pleased with the build quality after a months use. The outside of the Dodocool sleeve still looks the same as new. There is a tiny amount of wear to the soft plush inside where the corners of my laptop have been.
At my current level of use (chucking this case into my backpack everyday) it think the case will easily last me for the next year. The one niggle for me is where the inner rib meets and overlaps. This hasn't been stitched so has started to fray a little from use.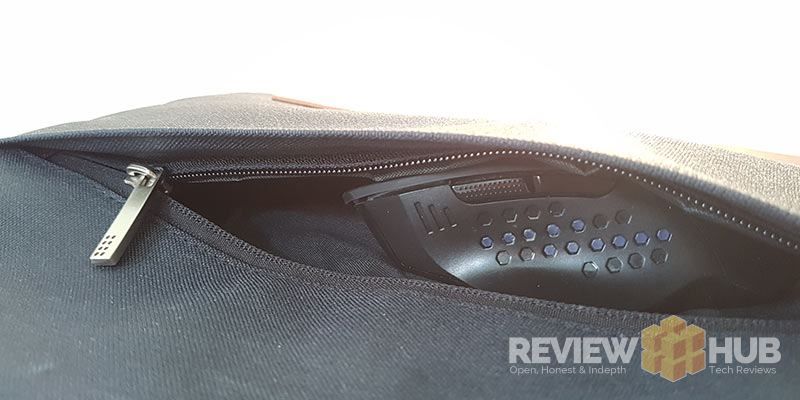 The bottom line…
If you're looking to use the Dodocool as a standalone carry case then think again. I don't think anyone should risk their expensive laptop on integrity of a zip now matter how well made.
If you're looking for a lightweight laptop sleeve that has mid-weight protection with minimal looks and extra storage when needed? Then yes, the Dodocool 13-13.3″ option should be on your radar!
You can check out the latest Dodocool Laptop Case prices below. It also comes in other sizes for larger and smaller laptops.