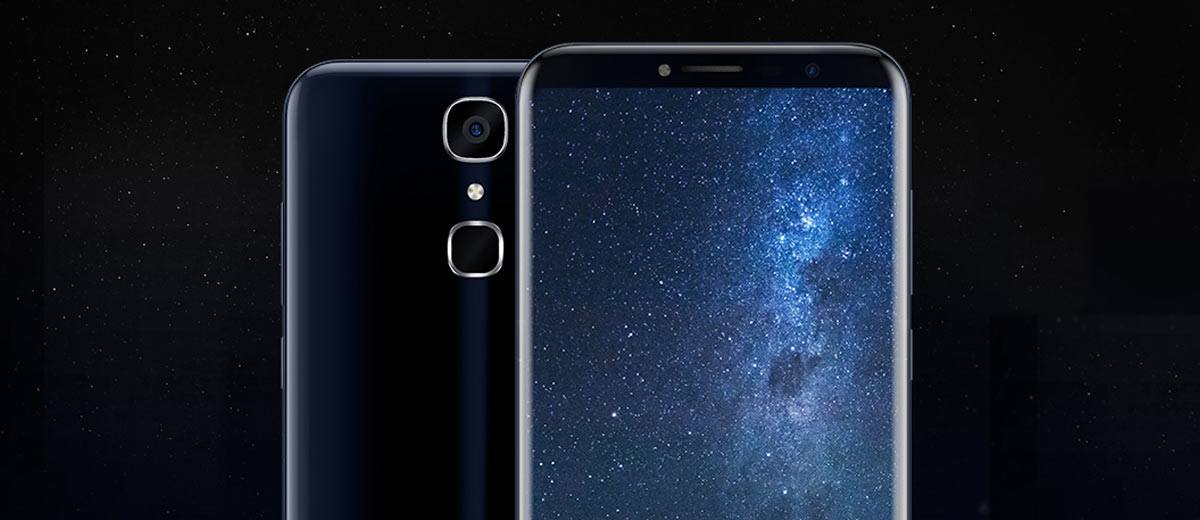 Has Cubot jumped on the bezel-less bandwagon with the Cubot X18? We find out…
When I first reviewed the Cubot X17 back in 2015, I was amazed that you could get great features, great build-quality and a full-HD screen in a slimline budget smartphone.
Well… times have moved on and in the last two years the market has been flooded with new mobile manufacturers. So the question is… can Cubot still reign as… King of the Budget Devices?
Update: Check out the Cubot X18 Plus Review, it's a much better choice! Or Check out the Latest Cubot Smartphones Here
We've got ourselves the next generation of Cubot 'X' range smartphone, the Cubot X18 & the Cubot X18 Plus which both come with new 18:9 aspect ratio displays and all new designs.
While '18:9′ is the buzzword of 2017 in the smartphone arena, the display resolution on the X18 is only 1440×720. A jump up from 1280×720, but we're still going to be seeing pixels!
… After 2 years the Cubot X18 has arrived …
When we take a look at the hardware inside the X18, it's a little underwhelming. With Cubot having grown it's fan base over the last two years… it seems like now they're trying to grow there profit margins…
While it's got the 'X' in the name, the X18 definitely doesn't have the Android X-Factor. Seeing the Cubot X18 hands-on, I realised that it's nowhere near a bezel-less as the photos on Cubot website make out.
Nothing gets on our nerves more at Review Hub, than false smartphone imagery…
I'm going to give Cubot a chance and see how it performs in terms of Design, Display, Build Quality, Performance, Camera Quality, Call Quality & Connectivity in this full hands-on review.
Update: there's going to be an improved X18 Plus coming soon.
So let's take a closer look at the Cubot X18 and see what it has to offer…
View the latest Cubot X18 deals below…
The Good

18:9 Ratio 5.7 Inch Display
Dedicated SD Card Slot
13MP Samsung Selfie Cam
Selfie Softlight Flash
Fast & Accurate Fingerprint reader
Bloatware-free
The Bad

Not Full-HD Display
Low-end performance
Still has big bezels
Plastic feels cheap
Poor Speakers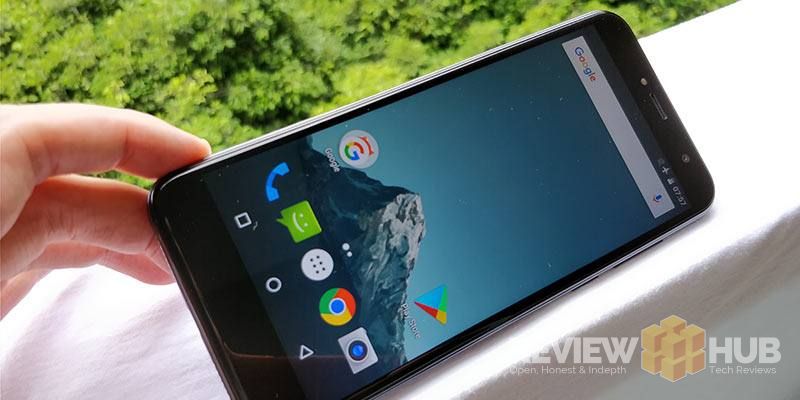 Design & Display
I like that smaller manufacturers like Cubot have jumped on the 18:9 aspect ratio for smartphone displays. Our hands aren't getting any bigger so having a slimline phone makes sense, especially knowing that most of the content we now consume is vertical.
What's not so great is that the X18 display isn't full-HD, it uses a 1440×1280 resolution display which coupled with the 5.7 inch size means we're seeing pixels. The display isn't bad, but at this price-point you can get a full-HD device and enjoy a much crisper experience.
The display itself doesn't lack vibrancy but doesn't match up to the Sharp displays I've see in a lot of recent smartphones. The black levels are poor, leaning towards a blue tint… but the brightness levels are good.
There's also a strange coating on the screen that produces strange tints when viewing the phone side on (spin the phone 360 and you'll see what I mean). This doesn't affect you when viewing the phone straight on but is slightly odd.
In terms of design, the Cubot X18 looks much better in the advertising photos than in real-life. The top and bottom areas are much bigger and the bezel-less effect that Cubot have "Photoshopped" in is almost non-existent in real life.
The back of the phone is made from a thin highly reflective plastic which looks good in the light, but feels cheap in your hand. The Doogee BL5000 does a much better job in this department. If you're coming from a plastic phone it won't bother you much but if you've been spoilt with glass or aluminium in your last phone… it's a step down.
Thanks to the 18:9 form factor and the curvature of the Cubot X18, it's a very comfortable smartphone to hold and is easy to use one-handed as well. It feels light in your hand at 170 grams considering the large 5.7 inches display. Kudos to Cubot for keeping the X18 on a diet.
Screen Tech Specs: 5.7 inch 18:9 Display, 1440×720 resolution, 282 PPI, 2.5D
Colours Available: Blue & Gold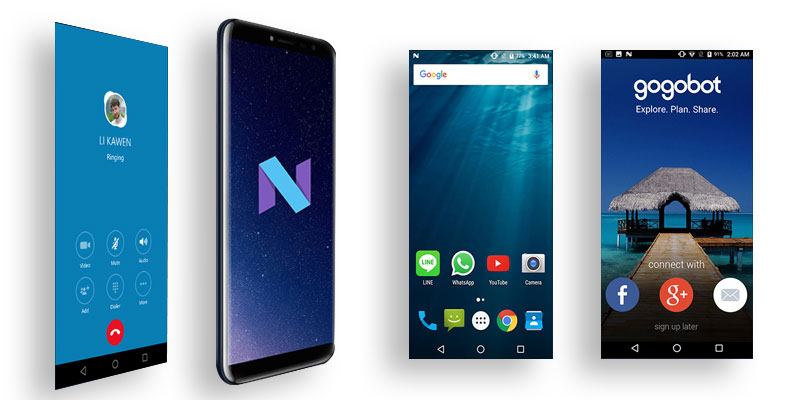 Performance, Gaming & Software
I feel a little let down by the specs on the Cubot X18. I would have liked to have seen one of MediaTek's Helio CPU's and an accompanying mid-high range ARM Mali GPU. It's a hardware setup that wouldn't have looked out of place two years ago…
IIt's still a capable device for a light Android user but that's not what I want to see from the best Cubot has to offer.
When we compare the X18 to the similarly priced UMiDigi C Note, it's a no-brainer. The C Note comes with a full HD Display, the same RAM, CPU & Graphics, a solid aluminium unibody design and a dual camera setup.
Further Reading: Top 5 UMiDigi Smartphones (2018 Edition)
Some bonus points to go to Cubot for keeping the X18 Android experience bloatware-free. Using the Cubot X18 feels very much like using a pure Android smartphone.
Cubot have made the mistake of missing off double-tap-wake which when combined with a rear fingerprint sensor leads to lots of unlock frustration.
Finally, there isn't a capable Gyroscope in the X18, making games like Pokemon Go off the table.
CPU: MediaTek MT6737T
GPU: ARM Mali-T720
RAM: 3GB
Storage: 32GB
Expandable: Yes (dedicated slot up to 128GB)
Pokemon Go Test: Failed (No orientation detection / No AR Mode) (GPS Locked on fast)
Benchmarks Below…
AnTuTu Benchmark 6

3D – 4203
UX – 14601
CPU – 12159
RAM – 5338
Overall Score: 36301
Geekbench Score:
Single Core Performance: 633

Multi-Core Performance: 1805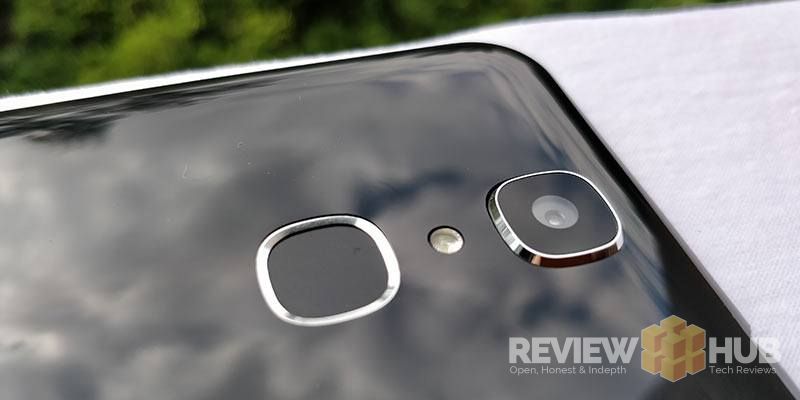 Cameras
While the hardware on the X18 may be a bit lacking, they've put more effort into the camera setup. The front lens is made by Sony and snaps at 16MP with an f/2.2 aperture that takes good photos in the right conditions.
The HDR function works a little helping with overcast skies but not enough to really make a difference. I also found that the focus was hit and miss. Taking the same photo 3 times in a row would only result on 2/3 being in focus.
You can check out my full Cubot X18 Camera Review Album on Flickr here.
The selfie camera hasn't been left out either with a 13MP Samsung lens that includes a selfie soft light flash as well. Since the front-facing camera needs a lot of light to take clear photos, the selfie flash is a real bonus!
Rear Camera:
Sony 16MP Lens
f/2.2
Sony Blue Glass ICR
Single LED Flash
Front Camera (Selfie time):
13MP Lens
Front-facing soft flash
Samsung Sensor

Battery Life
Battery life on the Cubot X18 is average. Having a whopping 5.7″ screen combined with a smallish 3200mAh battery means that you'll get around a full days use before having to charge.
A plus note is that the battery can easily be removed by taking off the plastic battery cover. This means you have the option to replace it further down the line or carry a spare.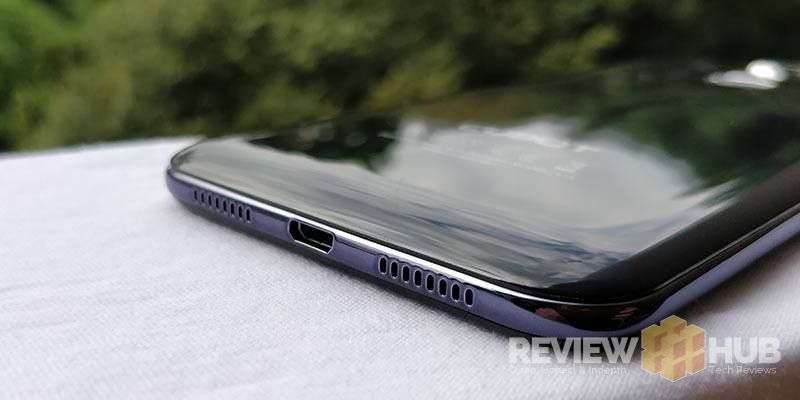 Speaker & Call Quality
The internal microphone was loud and clear during the test calls but lacked the depth & tone of voice I hear on more expensive phones. Both sides of the call were able to hear each other clearly and with enough volume.
Although there's a dual speaker grill on the bottom of the X18, you'll only get sound out of the left grill. The sound is lacking in quality, depth and distorts a lot when at max volume. You'll be wanting to use your headphones with the X18.
Fingerprint Reader – Excellent
The fingerprint reader on the X18 is just below the camera and easy to find as it's been recessed a few millimetres into the phone. The reader is fast to respond and unlocks the phone quickly.
It's impressive that even a light tap on the sensor will unlock the X18, there's no need to hold your finger down for any length of time.

Final thoughts on the Cubot X18
I expected more from the next 'X' range smartphone to come from Cubot. It feels like a budget smartphone from a year that has been squashed into the 18:9 format.
When I first started this blog, I raved about how Cubot offered great smartphones with faster specs and excellent build quality that you just couldn't find on the retail high-street.
Well… with their latest 'X' range of phones… they haven't kept up with the times.
It's not a bad phone, it just feels a little dated and lacking the premium build we find in Xiaomi, UMiDigi & Vernee. And… with smartphones like the UHANS MX arriving soon, Cubot really needs to up their game!
Let me know your thoughts on the Cubot X18 in the comments below : )
Has the Cubot X18 tickled your tech buds? Check out the latest deals below.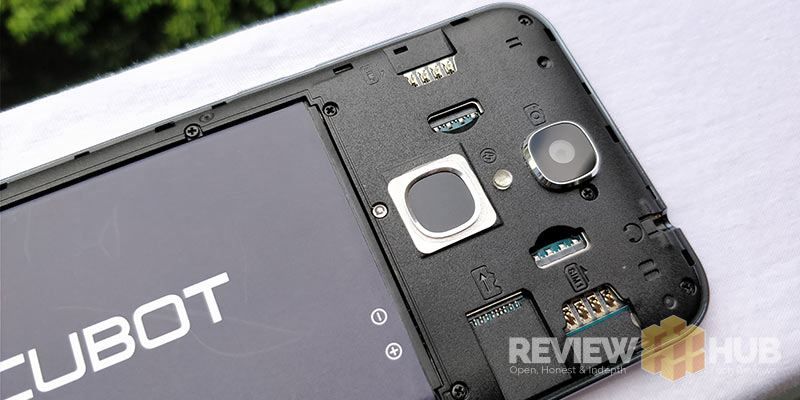 Tech Specs & Connectivity
I've listed all the technical specifications for the Cubot X18 smartphone below.
UK Network Coverage? The Cubot X18 comes with full UK Support for 3G & 4G. For more information read our article on – Will an imported smartphone work in the UK?
| | |
| --- | --- |
|  Smartphone | Cubot X18 |
| Screen Size | 5.7 inch |
| Pixel Density | 282 |
| Screen Resolution | 1440×1280 |
| Screen To Body Ratio | 83% |
| Screen technology | LCD IPS, Curved Edges, 2.5D |
| Thickness | 8.5mm |
| Weight | 170 grams |
| Material | Plastic & Metal Frame |
| Colors Available | Dark Blue / Gold |
| Storage | 32GB |
| Processor (CPU) | MediaTek MT6737T – Quad-core 1.5GHz |
| Graphics (GPU) | Mali-T720 MP2 |
| RAM | 3GB |
| Android Version | 7 Nougat |
| IP Rating (Water, dust) | NO |
| Micro-SD Card Tray | Yes – (dedicated) |
| Notification LED | YES |
| Finger Print Sensor | YES (rear) |
| Infrared | NO |
| USB Type | Micro-USB |
| 4G Bands | B1 (2100MHz) / B3 (1800MHz) / B7 (2600MHz) / B8 / B20 (800MHz) |
| 3G Bands | 900 MHz / 2100 MHz |
| 2G Bands | 850 MHz / 900 MHz / 1800 MHz / 1900 MHz |
| SIM Support | Dual SIM – Micro + Micro |
| WiFi | 802. 11 b/g/n |
| GPS Tech | GPS, A-GPS |
| Bluetooth Version | 4.0 |
| NFC | NO |
| Sensors | Light, Accelerometer, Distance |
| OTG | YES |
| Battery Size | 3200 mAh (removable) |
| Fast Charging | NO |