The Cubot S200 surpassed all our expectations
Update: Looking for the latest Cubot Phones? Top 5 Cubot Smartphones
[dropcap size=big]W[/dropcap]ith Cubot's X9 officially launched we find out if there's still room in the market for the X9's (not so) little brother the Cubot S200. For the last four weeks, we've been putting the Cubot S200 through its paces to see whether this Chinese budget smartphone has what it takes to be a contender in the European and US markets. The S200 delivers a streamlined experience being responsive to touch, loading apps fast and has a beautiful IPS screen that delivers at all angles. In this review, I'll be going in-depth into the day-to-day use of the smartphone as well as looking at the Design, Day-to-day Performance, Screen, Speakers, Battery Life, Gaming Performance, Connectivity and Camera Quality.
Often you'll find that smartphones in this price range that compromises are made on the battery life and screen, well not with the Cubot S200! It boasts a whopping 3300mAh battery and a bright 720p IPS screen. The areas that the Cubot doesn't perform too well on are the camera and gaming performance, although both are still very usable and acceptable for a phone in this price bracket.
Update 08/09/15: We've had the phone for 10 months now, it's suffered many drops (one time directly onto concrete) and has been living in a handbag amongst keys, trinkets and all the other sharps my other half keeps in there. The phone is still going strong, the screen has no signs of scratches, the only wear and tear visible is that the silver edge is starting to wear off. For a budget phone that has been put through some hard living, I think we can say that the Cubot S200 has passed the day-to-day usage test.
Available at Amazon : Cubot S200

[column size=one_half position=first]
Pros
Crisp Bright Screen
Excellent Price
Great Battery Life
Dual Sim
Low Price
[/column][column size=one_half position=last]
Cons
Average Camera
Slow GPS
Silver finish on edge can be scratched
Lack of accessories
Poor 3D gaming performance (Good 2D for you FarmVille fans)
[/column]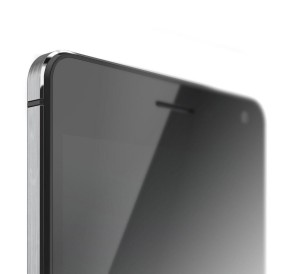 How it Performs
Upon turning on the phone you'll be greeted with a message from Cubot asking you to upgrade the phone to Android Kit Kat 4.4.2. It's great to see a manufacturer continuing support for their products after the initial launch and making sure you get access to the later and more stable operating systems (OS 4.4.2). The phone feels fast and responsive when swiping as well as only needing a light touch to work which gives the touch screen a premium feel. There is no visible lag seen in everyday apps such as Facebook, Pinterest, Twitter & Flipboard. Inside you'll find a MediaTek MT6582 1.3 GHz Quad Core processor, coupled with 1Gb of Ram and 8GB of internal storage which allows the S200 to easily handle everyday tasks with ease.
Call Quality
I used this phone as my main device for two weeks in a busy city and the call quality was loud and clear. At no point did I find that the signal dropping unexpectedly and the voice quality coming through the internal speakers was crisp and loud enough to be used in noisy areas without the having to resort to headphones.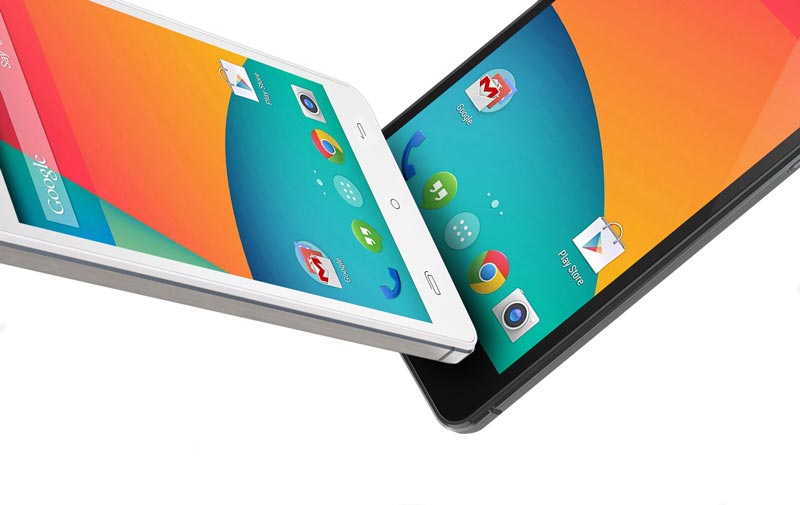 The Cubot S200 Screen
As soon as you turn on the Cubot S200 you are struck by its crystal clear 5 inch IPS screen with a resolution of 1280×720 pixels which converts to 294 PPI (Pixels Per Inch). This IPS screen has vivid colors, is bright and displays well at all angles. The 720p (1280×720 pixels) screen also works well in direct sunlight and bright outdoor situations. It's fantastic that Cubot has chosen such a great screen for this budget phone, it doesn't hold up against the likes of a quad HD screen as seen on the LG G3 but against a 1080p Nexus 5, the difference is barely noticeable until an inch away from your face. This is a fantastic result for Cubot managing to use a screen like this and keep the price so low.
What's in the box:
You'll find the following accessories included in the box: 2 Screen protectors (one is already pre-applied to the phone), UK/EU/US Mains Charger, USB Data and charging cable, 3300mAh Battery, white solid plastic case, Microfibre cleaning cloth and a Quick Start Guide. The box has a premium feel and they have borrowed from Apple the slow sliding box open trick.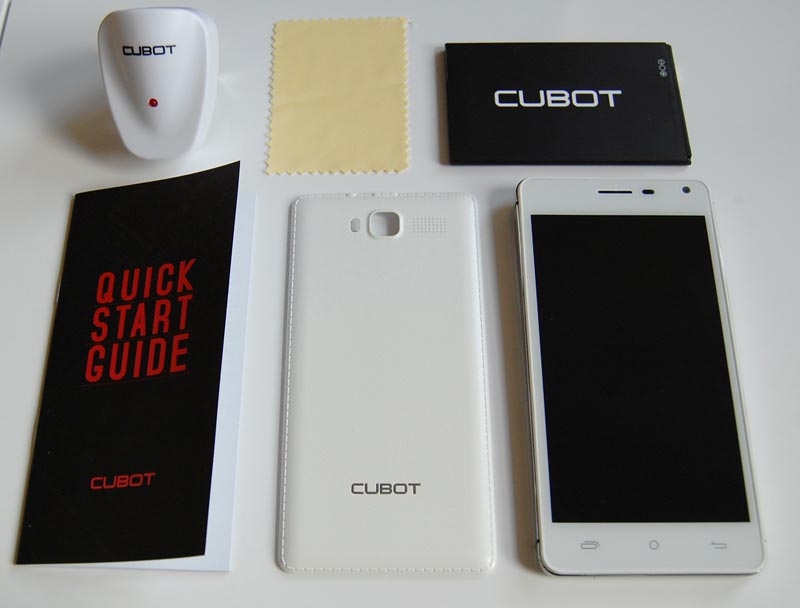 Connectivity
The S200 features Bluetooth, WiFi, GPS & A-GPS, Gravity Sensor, Light Sensor and Distance sensor. It also supports all the major video and audio formats. The S200 may not have all the sensors and capabilities of a top tier phone but it has the basics that most apps need and people use. It also has a standard android micro USB port which is used for both charging and data transfer.
Using the Ookla WiFi Speed Test App the WiFi speeds were good with a download speed of 18Mbps and an upload of 10Mbps which is consistent with our Nexus 5 WiFi benchmark tests. This was based on a fibre internet connection of 40Mb when plugged directly into the router.
Design & Build Quality
Personally, I quite like the design of the Cubot S200. The textured plastic back of the case allows you to grip the phone easily although if you have smaller hands this might be more difficult as this phone is big. The phone feels sturdy in the hands and there isn't any creaking or visible signs of weakness when you try to bend the phone.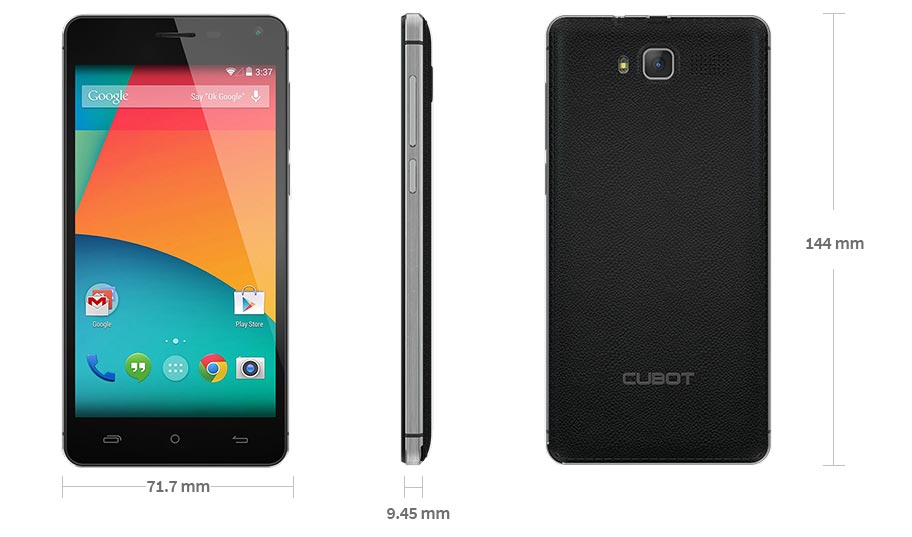 Usability & Buttons
The volume level whilst calling is great and the phone's external speaker is loud enough to please most if a little high on the treble and low on the bass. Unless you're watching movies on the phone then I wouldn't expect you would have any problems. If you are a movie buff then you can just plug some headphones into its 3.5mm headphone jack.
The phone has three touch buttons below the screen as well as a lock button and a volume rocker on the right-hand side. The buttons below the screen aren't the most intuitive. I would have liked the options button to open active applications but instead, you have to long press the home button for this functionality. You quickly get used to this but having the option to choose the functionality of the bottom left button would be a bonus.
Again having the volume rocker and the lock button all on one side left me feeling a little frustrated as often when going to change the volume I would lock the phone. Not a deal breaker but not the best layout either.
The phone also features Air Gesture which allows you to turn on various phone functions and navigate by swiping your hand in the air above the phone. This is a neat feature to have in a budget smartphone although in practical use I had this feature turned off most of the time for fear of looking like an extra in Harry Potter. This could be very useful for users who find phones buttons difficult to use or also when you're cooking and don't want to get cake mixture on your screen.
Camera
Overall I felt that the Cubot S200 camera was weak, in well-lit daytime scenes the camera produced some okay shots, but night scenes were not the best and I often had to re-take photos as they came out blurry. This camera is okay for the occasional snapper but anyone who is used to using an iPhone or similar quality will be left feeling a little disappointed.
Third-Party Application Benchmarking
Here at the Review Hub, we like to get a little bit geeky and put the phones through some mainstream benchmarking applications.
[column size=one_third position=first]PC MARK:
Ice Storm Extreme:
Score: 2057
[/column][column size=one_third position=middle]ANTUTU:
[/column][column size=one_third position=last]GEEKBENCH 3:
Single-Core Score: 350
Multi-Core Score: 1155
[/column]
Battery Life
Battery life on the Cubot S200 is fantastic thanks to its huge 3300mAh lithium battery. You will easily get a full days hard use out of this phone as long as you stay away from the gaming. When we tested some 3D gaming on this phone the battery drained pretty quickly so I recommend keeping a charger nearby or it plugged in when playing this type of game.
The Verdict
Overall this is a fantastic phone for the price. The clear screen and bright vivid backlight make this phone a real contender for the budget smartphone consumer. The large battery life and good multitasking performance really make this phone shine for a little under £85.00 / $124.99. If you don't mind the average camera and poor 3D gaming then this is a Review Hub buy!
Available at Amazon : Cubot S200

Please post your questions below and I'll be happy to get back to you.