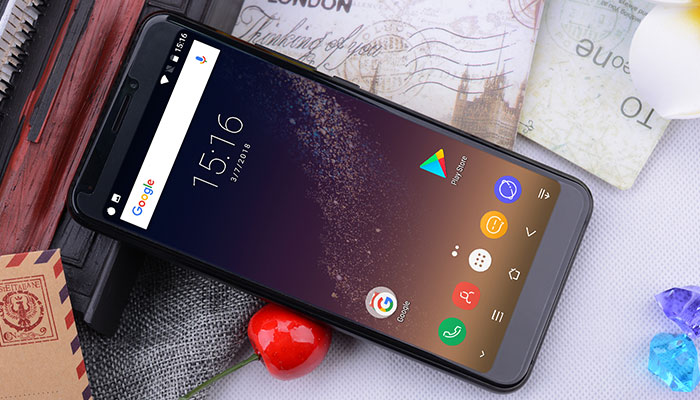 The Blackview S6 – Premium Aesthetics on Budget Hardware
The Blackview S6 is the latest offering from the Blackview series of budget smartphones. For those who aren't aware, Blackview's whole shtick is essentially selling cheap-but-capable smartphones that are designed to feel premium.
They do this by including various design features to bring up the phone's aesthetic value and computing capabilities, without driving up its price-point.
Those of you looking for an underground iPhone X or Samsung Galaxy S9 – this is not the phone you want or need. In fact, this isn't even the phone for someone looking for an alternative to an iPhone 7 or a Galaxy s5.
No, the Blackview S6 is a truly budget phone, clocking in at or right around a price point of £85 / 90 EUR / $100 USD, depending on where you buy it. The phone is not without its advantages however – it has most, if not all, of the bells and whistles that you would expect of a modern smartphone, including an HD screen, fingerprint unlock features, and decent computing and processing power. Which brings us to the:
Pros and Cons: You Get (More Than) What You Pay For
Pros
A large amount of customizable storage space (16-128 GB).
Premium aesthetics make the phone look and feel more expensive than it is.
A long-lasting battery helps ensure the phone won't die on you suddenly.
Performs ridiculously well for its price-point.
Cons
Small inconsistencies in performance can betray the phone's budget nature.
Dual camera that doesn't perform as advertised.
So, the Pros and Cons are taken care of. But that brings us to:

Display and Design: HD and a Few Fake Curves
The Blackview S6 offers a 5.7", 720×1440 screen at an 18:9 aspect ratio. What's more, is it offers a PPI of 282.45, with an 80% screen-to body-ratio to boot. The screen-to-body ratio especially is impressive, making the phone's display look quite a bit bigger than it is. If you're not annoyed by occasional black bars in landscape mode while streaming due to the aspect, the S6's display looks good.
Looking for awesome screen-to-body-ratio? See The Top 20 Smartphones.
The S6 has a screen that appears rounded; however, this is only due to the theme that the phone uses. If you take a closer look, you will notice the screen is a simple rectangle. This was of no consequence to me, but it may drive someone with OCD crazy, so I figured I'd mention it.
My own 18:9 gripe aside, the display is bright, colours are vibrant and it comes with a neutral white balance. the viewing angles could be a little better but then again, you spend 99% of the time looking at your smartphone straight on.
The S6 also feels very solid, thanks to some of the premium build features. The phone is fairly weighty at 215 grams, and uses metal edges, along with a no-slip plastic backing that features a carbon pattern. The micro-USB charging port may sit next to the headphone jack, but at least the S6 HAS a charging port separate from the headphone jack (looking at you, Apple).
Of course, all the design in the world is useless if the phone can't perform…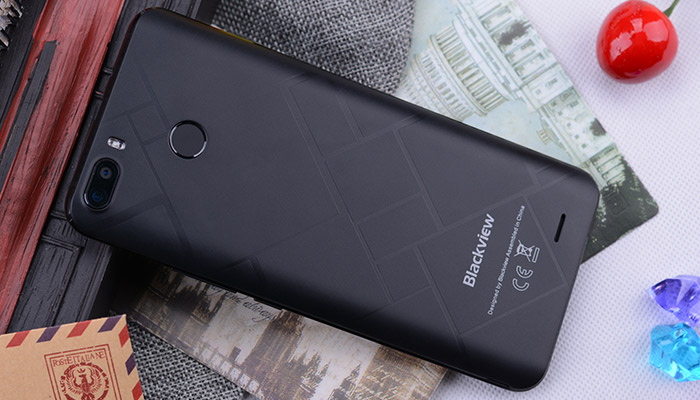 Blackview S6 Performance

The S6 uses a 4-core CPU (MediaTek MT6737) and an ARM Mali-720 GPU coupled up with 2GB or RAM. What does that mean in layman's terms?
Basically, apps may take a few seconds to boot up – especially in the case of more heavy-duty apps such as video-streaming services or games – but once the apps do load, they generally function without a hitch.
The Blackview S6 also features 16GB's of storage space, which can be expanded to 128GB's of storage with a micro-SD card. The S6 runs on Android 7.0, and comes installed with all of the standard Google apps.
In essence, the S6 performs incredibly well for its price-range. Both in terms of how it functions in day-to-day use, as well as in how it handles more intensive apps such as YouTube and games. For light Android users, the S6 doesn't disappoint.
However, the Blackview S6 is not without issues when it comes to its hardware. For example, the battery is non-removable, which may be annoying to some.
Personally, the greatest fault within the S6 for me comes in the form of its camera.
First of all, the picture quality is fairly washed out. Now, I'm not expecting to recreate an Ansel Adams photograph with a $100 budget smartphone, and it's nothing that can't be fixed with a little post production. The quality, however, is not the only shortcoming of the S6's camera.
The S6 advertises a dual camera, and that is simply not true. The camera instead just applies a sort of blur filter at the edges of photos, as opposed to achieving the Bokeh effect a true dual camera would boast. As I said, I don't expect much from a $100 phone, but it would be nice if the camera quality was at least true to its advertising.
All in all, however, dual cameras and bokeh effects aside, I've been tremendously impressed with the S6. In fact, I may even call it…
What points it loses for its camera performance, it makes up for with Battery Life.
The Blackview S6 comes with an impressive 4180mAh battery that'll last you early into your seconds days usage without charging. It's not enough to make it into this list of battery life smartphone legends, but its a big bonus for the budget S6.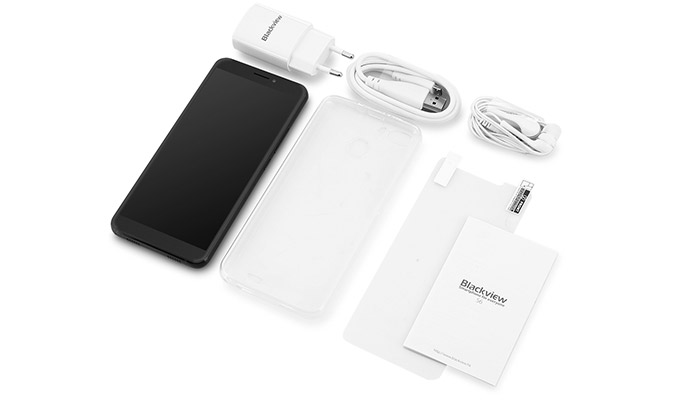 What's in the box?
Inside the Blackview S6 box, you get a spare screen protector, clear silicone case, headphones, quick guide and a USB charger.

The Blackview S6 – The Verdict
Listen, the Blackview S6, like I said at the beginning of this review, is not an iPhone or a Samsung Galaxy. It doesn't have the computing power, technical flexibility, or aesthetics of a high-end smartphone.
But, it sure does come close, especially when considering its price range. The S6 may come with plenty of flaws, but it's also a smartphone capable of doing everything you might need a smartphone to do, and at a sixth or a tenth of the cost of a more high-end smartphone, the S6 is a steal. If I had to break it all down in one sentence, I'd say this:
The Blackview S6 compromises so much less than it needs to in order to justify its price-point, both in terms of aesthetics, and in terms of technical capability.
Yes, the S6 has a number of premium features which are simply useless eye-candy, but they do their job – they provide the phone with a more expensive look and feel than its price dictates it should have.
Sure, the phone has a false dual camera, and won't boot up Instagram as quickly as a high-end smartphone would. But, if you were looking for a true HD display and instantaneous processing capabilities, you wouldn't only be willing to shell out $100 on a smartphone.
For everything it provides, I'm willing to confidently state that the Blackview S6 is one of the best, if not the best, smartphones in its price range.
View the latest Blackview S6 offers below…
Do you have a Blackview S6? Have you tried one out? If so, do you agree or disagree with this review? I'd love to hear your thoughts in the comments below!