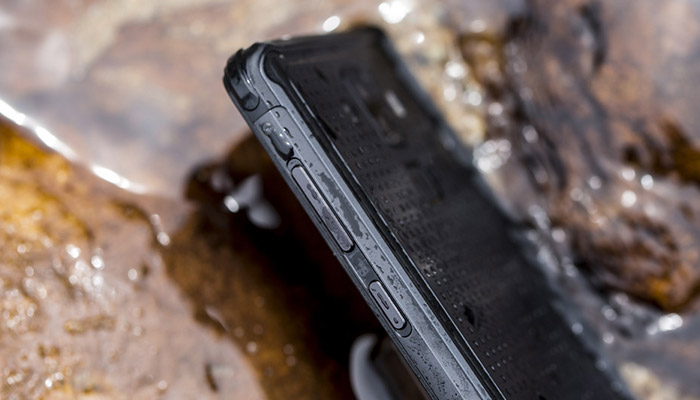 Smartphone Waterproof / Dustproof Ratings Explained (IP Rating)
I'm going to explain the most common IP ratings that you find in modern smartphones. IP56, IP57, IP58, IP66, IP67 & IP68.
The first number in the IP rating refers to intrusion. Anything solid that might try to get inside a device like dust, sand and dirt.
IP5* stands for protected. Dust may enter the device but can not interfere with the operation of the device.
IP6* stands for sealed. No solids can enter the device.
The second number stands for the liquid rating of the device.
IP*6 is protected from high-pressure water jets.
IP*7 is protected water immersion up to 1 metre.
IP*8 is protected water immersion to manufacturers specifications.
Your best bet is to choose a phone that has an IP68 rating and then check with the manufacturer as to how deep and for how the long the smartphone is rated for underwater.
What does the IP69K rating mean?
IP69K means that the device has to withstand jets of water heated to 80°C at a pressure of 1160-1450 PSI.
What is MIL-STD Protection?
MIL-STD stands for United States Military standard and is a series of tests developed to make sure a device would continue to work in an extreme environment.
MIL-STD-810G is a combination of tests that manufacturers can choose from to test their device. The common smartphones tests are shock and vibration.
Further information on surviving the Apocalypse!
Let me know what's your favourite rugged phone in the comments below!