The Mid-range (Awesome Value)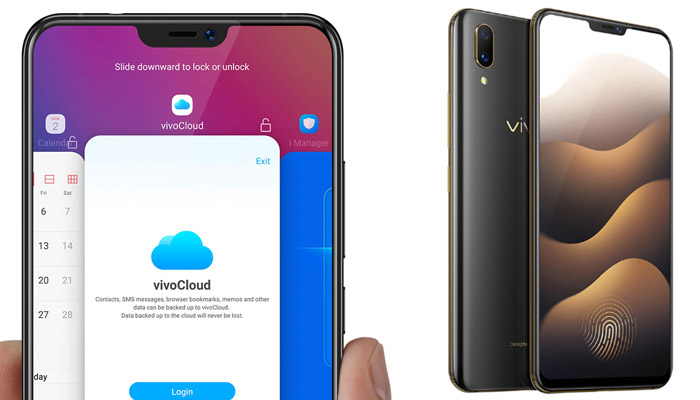 VIVO X21
The VIVO X21 just sneaks into the mid-range with its Super AMOLED 6.28″ display. It uses the Snapdragon 660 chip combined with 6GB of RAM and comes with either 64 or 128GB storage options.
You still get the in-display fingerprint reader, A Class connectivity (NFC, Bluetooth 5.0, AC WiFi) but no hidden selfie camera like we see in the Nex.
One thing to watch out for it the lack of cell support for Band 20 (800Mhz).
Tech Specs: 6.28″ 2280 x 1080, Snapdragon 660, 6GB RAM, 128GB Storage, Fast charge 3200mAh battery, Android 8.1 with Partial UK Support for 3 & 7 bands.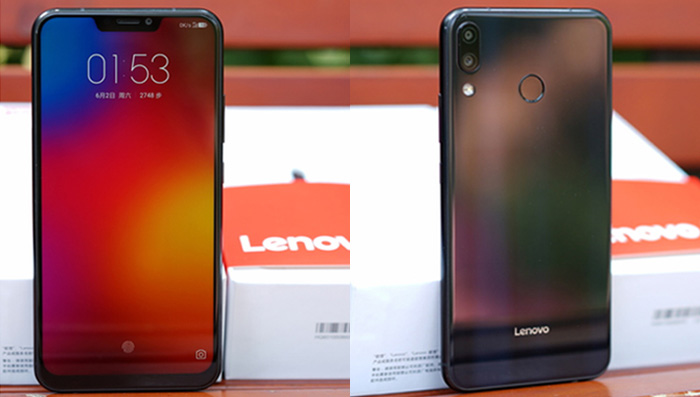 Lenovo Z5
The Lenovo Z5 got off to a shaky start as the original press releases teased us with a full bezel-less display. Well, it doesn't take a genius to spot that top-notch, but who cares as the Z5 has loads to offer.
At 7.9mm thick and weighing in at only 165 grams all while having front and back glass is more than impressive. The sleek smartphone certainly looks like it should cost twice the price. So what's the catch?
Its opted for the mid-range Snapdragon 636 chip and skips out on any waterproofing or wireless charging to keep the price down.
On the bright side, we get other high-end features such as dual-band AC WiFi, Corning Gorilla Glass and a Full HD+ display that manages an incredible 90% Screen-to-body-ratio.
The Lenovo Z5 is creating a big stir in the mid-range market!
Tech Specs: 6.2″ 2246×1080 (18.8:9 Aspect Ratio), Snapdragon 636, 6GB RAM, 64/128/256GB Storage, 3300mAh battery, Android 8.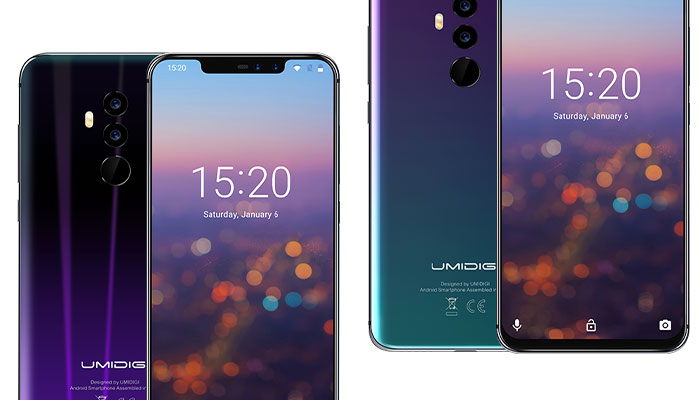 UMiDigi Z2
UMiDigi are back, and this times it's with the notch-wielding Z2! Experts at creating slim, lightweight smartphones with big batteries, UMiDigi don't disappoint with the Z2 (8.3mm thick, 165g, 3850mAh battery).
With 64GB of storage, 6GB of RAM and an 18watt fast charger, the Z2 is a mid-range smartphone beast. While the performance of the Helio P23 chip isn't high-end, the 90% screen-to-body ratio is!
That's not to say the Helio P23 is an under-achiever, it's just the 8-Core CPU focusses more on improving battery life than lightning-fast speeds.
Another plus is the quad camera setup. You can now upgrade your selfies with the 'bokeh' effect as well.
A good move by UMiDigi is that they've ditched efforts to add their own custom Android software. The Z2 comes arrives with stock Android 8.1 for the best bloatware-free mobile experience.
Tech Specs: 6.2″ 2280 x 1080 , 19:9 Aspect Ratio, Gorilla Glass 5, MediaTek Helio P23, 6GB RAM, 64GB Storage, Fast Charge 3850mAh battery, Android 8.1 with Full UK Support.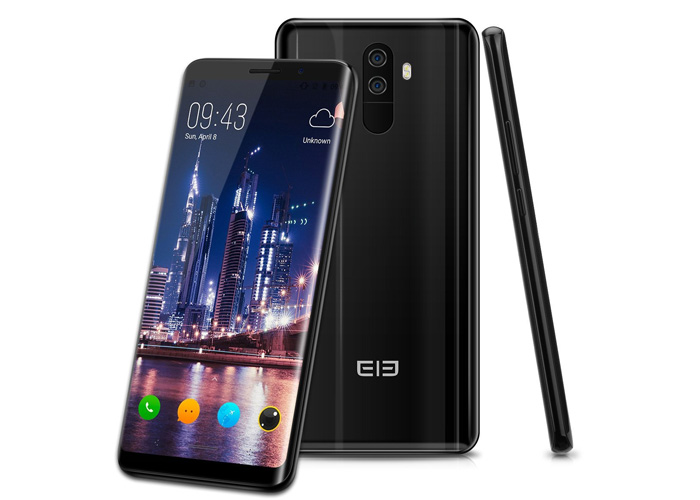 Elephone U Pro
The Elephone U Pro is the perfect example of when the smaller Chinese brands show us what they're made of!
While it's display features top and bottom bezels, it's one of the first smartphone other than Samsung to have a wrap around curved infinity display. And an impressive one at that!
Featuring a Full HD+ AMOLED Panel that curves around to the edge just like Samsung's Galaxy series is a fantastic achievement. It's also bucked the Chinese smartphone trend of choosing MediaTek, instead opting for the capable Snapdragon 660 combined with a healthy 6GB of RAM and 132GB of storage.
Other high-end features include Qualcomm quick-charge 3.0, Wireless charging, the latest Android 8 operating OS and Gorilla Glass 5.
Available online for just over the £340 / $420 mark, it's clearly aiming to be a step above the average mid-range smartphone. At this price though, we're not far behind the likes of OnePlus and last years Samsung Galaxy S8.
Would you pay a premium price for a relatively unknown mobile? Let us know in the comments.
Tech Specs: 5.99″ AMOLED 2160 x 1080 18:9 Aspect Ratio, 403 PPI, Gorilla Glass 5, Snapdragon 660, 6GB RAM, 128GB Storage, Fast charge QC3.0 3550mAh battery + Wireless Support, Android 8 Full UK Support for 3, 7 & 20 bands.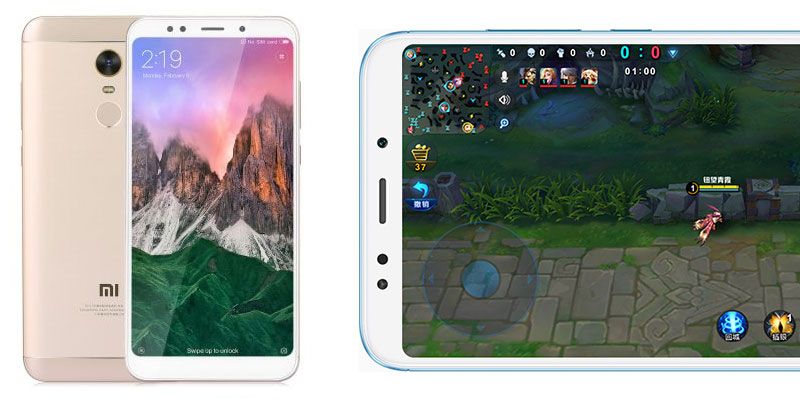 Xiaomi Redmi 5 Plus (International Version)
Xiaomi's budget Redmi range now has its own high screen-to-body-ration smartphone to show off. It features a modern full HD+ 5.99 inch display panel that's rocking an 18:9 aspect ratio and the on-trend curved corners.
It's priced firmly in the mid-range making it an exciting alternative to the impressive but dated looking Xiaomi Mi A1. This is definitely going to be a popular smartphone in 2018.
Out of the box, the Redmi 5 Plus is pre-installed with the latest MIUI9 customisable Android skin giving it a performance boost over older Xiaomi phones that haven't yet had the update.
If the Redmi Plus is out of your budget, there is also a Redmi 5 (non-Plus) version that has lower resolution 5.7 inch display and more budget orientated specs. The Redmi 5 Plus is available now in Black, Gold, Rose Gold (Pink) & Light Blue.
Tech Specs: 5.99″ 2160 x 1080, 18:9 Aspect Ratio, 403 PPI, 12MP Camera, Snapdragon 625, 4GB RAM, 64GB Storage, Fast charge 4000mAh battery, Android 7 + MIUI9.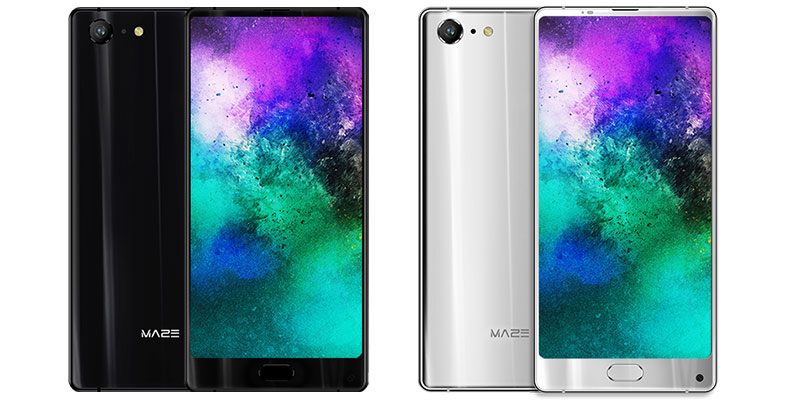 MAZE Alpha X
After aMAZE'ing us all with the Alpha, the Maze team are back with the Alpha X. Featuring a 6 inch LG display panel this time with an 18:9 aspect ratio making it a mighty impressive phone that fits in your hand easily.
Rather than go down the minimalist route of the original, the Alpha X comes in a super reflective glass sandwich design that oozes premium…
The newer display manages to give the Alpha X an incredible 89.6% screen-to-body-ratio while still keeping that front facing fingerprint reader. You will have to flip the Alpha X upside down for selfies, but you're still treated to a headphone jack which is a bonus.
In terms of performance, the 6GB of RAM and power efficient mid-range MediaTek CPU will keep things running smoothly.
While it doesn't have flagship level performance, it is priced firmly in the mid-level bracket. There's also a 128GB storage option, but you can save money on the 64GB as there's a micro-SD slot available.
Tech Specs: 6 inch 1080×2160 Display, Gorilla Glass 5, 403 PPI, Dual rear Sony camera, Helio P25 CPU, 6GB RAM, 64/128GB Storage, Quick-charge 2900mAh, 209 grams, 5GHz + AC WiFi, Android 7 Nougat with Full UK network support.