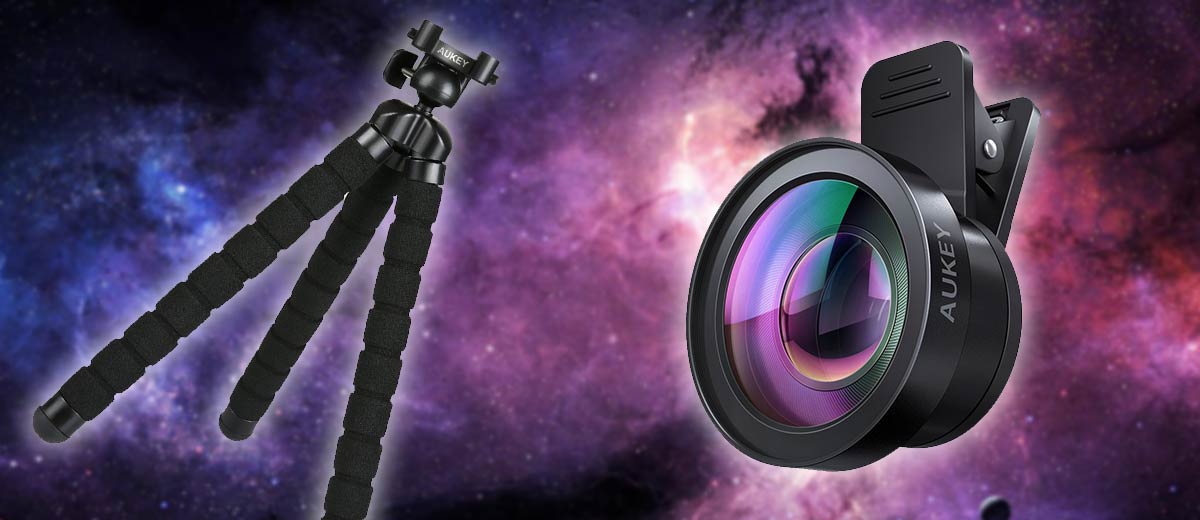 Let's take smartphone photography to the next level with some Aukey Camera Gadgets!
I'm a big fan of smartphone cameras as they've improved a great deal in recent years. So much so that I don't even know whereabouts of my 'traditional' digital camera. All I know is that… it's in my tech-cave hiding in some nook and cranny waiting to be relegated to the car boot sale…
As good as smartphone cameras have become, there's still a number of areas where they struggle against their dedicated counterparts. Tech manufacture Aukey has come to our aid and released some photography gadgets to assist.
My trusty Lumia 950 is still a very capable camera phone but there's always room for improvement. First off, I've got hands on Aukey's 2-in1 clip on lens kit which comes with a macro and wide-angle lens. The second Aukey gadget I'm going to be putting through its paces is their flexible mini tripod.
So let's see how far I can take up photography game with a little tech assistance.
Get the lens kit for only… UK : £19.99 | EU : €22.49 | US : $25.99
The tripod is available for… UK : £12.99 | EU : €14.49 | US : $16.99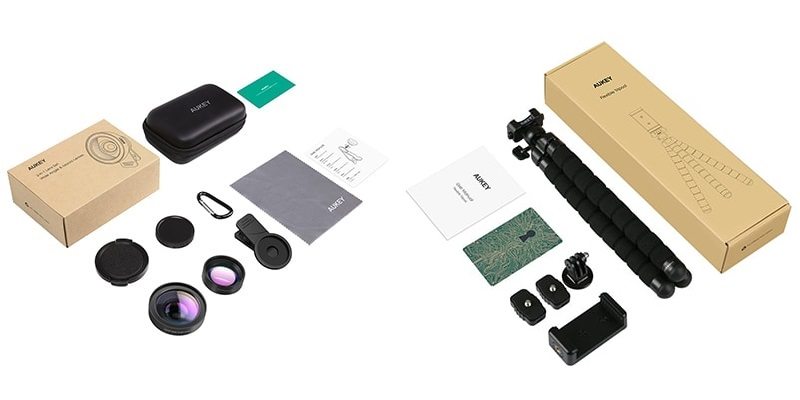 What's in the box…
The Aukey 2-in-1 lens kit comes with a very handy zipped carry case. Inside you'll find 2 lenses and a lens clip to mount these onto your phone. The macro lens is the smaller of the two, and easily screws into the clip. The wide angle lens screws into the macro lens, not directly into the clip.
You'll also find a lens cap, body cap, lens cleaning cloth and carabiner for the case itself. All in all, this is a compact but comprehensive bit of kit that is well constructed and thoughtfully put together. With all the equipment inside the case, it weighs in at a mere 158g.
The tripod comes with a smartphone bracket, an action camera mount and 2 quick-release plates. Nothing to complain about here but I think a drawstring bag to keep it in would have been a nice addition.
Flexible Tripod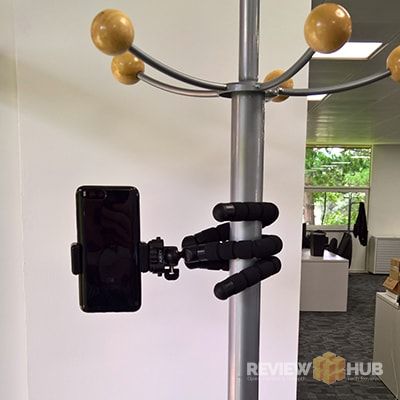 The tripod has 3 21cm legs which have 9 individual 'joints' and rubber feet. This provides a high level of adjustability if you need to take photos on uneven surfaces. The legs can even be used to wrap around door frames, branches or coat stands!
When adjusted I found the tripod to still be reasonably firm. I've had experience with cheaper adjustable tripods which have felt much less secure when operating the camera.
While I've approached this review from a smartphone perspective the action camera fitting provides lots of options as well for video. Having 2 quick-release plates means swapping between devices is simple. The screw on these plates is the standard 1/4″ size for 'real' cameras too, so the tripod is suitable for just about any use.
Macro Lens
The macro lens purports to offer a 15x magnification enhancement. Whilst I've not tested this scientifically there is a clear improvement over the standard camera. I've included a selection of 'before and after' images in the album as well as a few random macro shots.
The level of magnification increase from the lens is significant. As you can see it also delivers a very effective bokeh effect.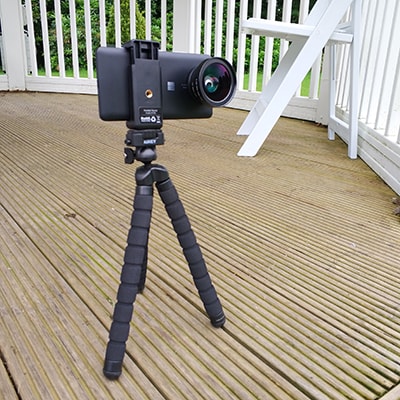 However, the effectiveness and clarity noticeably reduces as you move out from the centre of the image. Looking at the example of the key, the detail is clearly lost around the edges. Realistically, a universal after-market item like this is not going to be perfect all of the time.
In order to be compatible with as many different phones as possible, it has to be made to a fairly generic specification. This will be why results may be inconsistent, but with a bit of patience I was more than happy with the photos I snapped.
I've used the lens kit on the Lumia 950, Huawei P10 and Xiaomi Mi6, and the lens captured similar results on all three phones bar the initial difference in camera quality.
Wide Angle Lens
A common problem that I've experienced using smartphone cameras is the struggle to get all of a subject matter in a shot. This can be experienced in tight-knit cities like London, where it's impossible to walk further back to increase the field of view without hitting a wall or being run over by a black cab.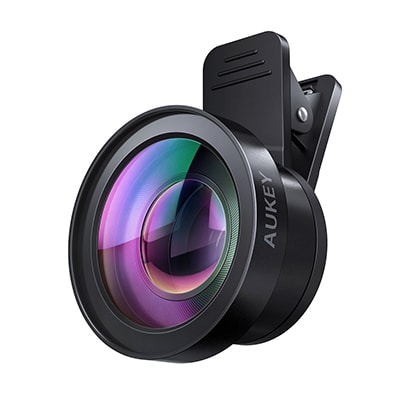 The Aukey wide angle lens increases the angle of the field of view to 120 degrees. Most smartphones come with between 80-90 degrees as standard so it's a big jump. From a numbers point of view, this seems impressive, and my comparison shots bear this out. During my testing period, I managed to visit some picturesque landscape locations, and I'm very happy with the results.
It's not all great news. Again there are issues in loss of focus around the edges, visible in the foliage in the bandstand photo. I suspect that this was exacerbated by relatively poor light though as in the hotel image this is not as pronounced.
Final Thoughts
My experience with the lens kit is overwhelmingly positive. There are a couple of niggles, especially the loss of clarity around the edges, but the pros far outweigh these. Generally, the lenses perform well and give a visible improvement in both macro magnification and wide angle field of view. The lens kit feels very well put together and has a useful carry case, so is simple to just throw in your bag and use when required.
A tripod is a pretty indispensable item for anyone who is serious about taking photos. Aukey's tripod, with multiple connections and adjustments, is a very flexible option (ha!).
Overall, given the low price-point and portability offered by these accessories, I believe they are a must for anyone interested in smartphone photography.
Get the lens kit for only… UK : £19.99 | EU : €22.49 | US : $25.99
The tripod is available for… UK : £12.99 | EU : €14.49 | US : $16.99
What do you think about smartphone camera accessories? Please add any comments below!