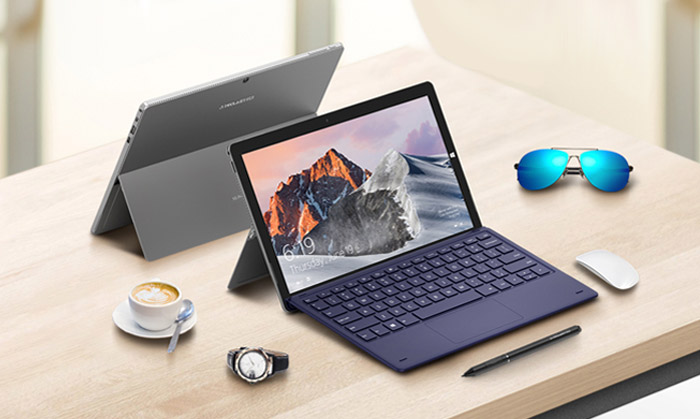 The Teclast X6 Pro could just be the most affordable Windows 2-in-1 tablet yet
It's not often that a 2-in-1 Windows tablet ticks all the right boxes. You're more likely to find an underpowered and overweight Surface Pro clone, than a real productivity laptop replacement.
So it's refreshing to see the Teclast X6 Pro buck this trend with a beautiful 3K touch display and very capable Intel Core M multi-threaded processor.
If you've never heard of Teclast before, then you're missing out as they have a whole range of excellent Windows 2-in-1's. They've been around since 2013 but became more well known in 2015 with their hot selling TBook series of tablets.
So let's find out whether the X6 Pro has what it takes to be named the Ultimate Surface Pro Clone.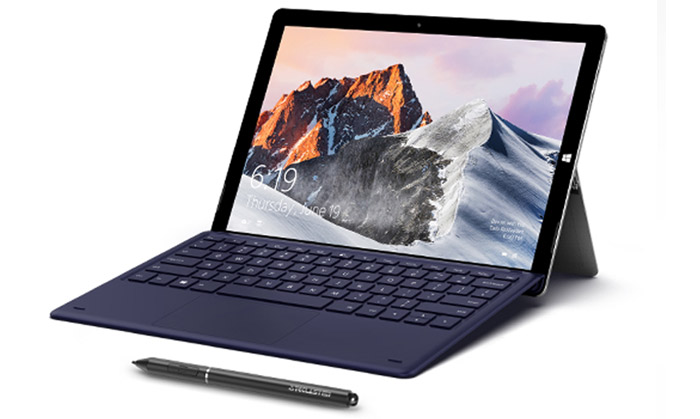 Display
The Teclast X6 Pro tablet comes with a 12.6″ 3K display pushing out the unusual resolution of 2880×1920, which equates to an impressive PPI of 275. It covers 100% of the sRGB colour space making it ideal for Photoshop and picture editing.
The display itself uses full lamination technology allowing the body of the X6 Pro to stay at a slate thin 8.5mm. Viewing angles are also excellent thanks to the use of IPS technology. While not OLED, it display offers great colours and good indoor brightness.
And finally, as it's a 2-in-1, it comes with a touch sensitive screen that'll recognise up to 10 fingers at once. If you like to annotate or get creative, you'll be happy to know that Teclast has created a companion stylus that comes with 1024 pressure levels. It won't replace your Wacom, but it is a nice addition to the package.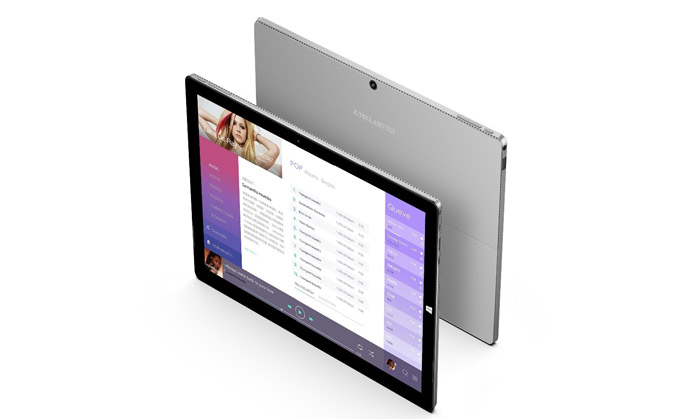 Design
The Teclast X6 Pro offers nothing new in terms of design, closely replicating the slate form factor of the Microsoft Surface Pro all the way down to its 135 degree rotating kick-out stand. Unlike the Surface, the X6 Pro actually has two full sized USB 3.0 ports rather than just the one.
Alongside the two USB's, yo get a Type-C port, 3.5mm Headphone, Power inlet and a Micro HDMI for connecting to external monitors and TV's.
The exterior is made from CNC machined metal with the addition of grooved outlets to allow for easy heat dissipation. Add to this that it weighs in 820 grams, and the X6 Pro is a very sleek Surface Pro alternative.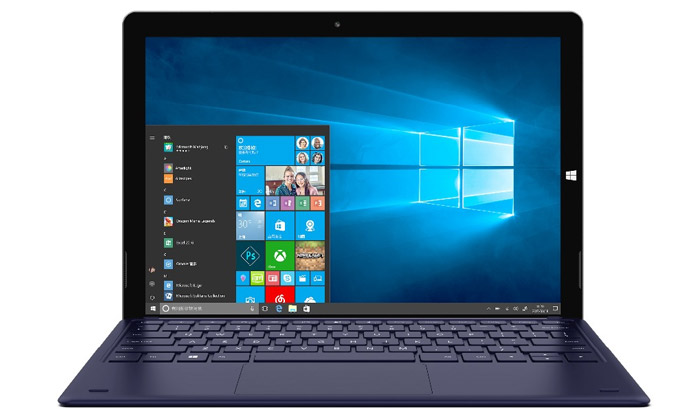 Performance
With many Windows 2-in-1 tablets opting for Intel's low-powered 'N' range processor, it's refreshing to see the X6 Pro use a fully fledged Core M chip. While it's still a dual core chip, it has the benefit of being multi-threaded, meaning that it can run 4 processes at once.
With a max turbo frequency of 2.6GHz and a 4MB SmartCache, it easily runs the full version of Windows 10 Home smoothly. Unlike the Surface Go which uses Windows S.  It's also powerful enough to run applications like Photoshop and will even edit videos at 1080P given a little patience.
If you're looking for a productivity 2-in-1, the X6 Pro easily chomps through Microsoft Word & Excel, and thanks to the 8GB of RAM, you can open as many browser tabs as you want without any slow down.
This is all backed up by a 256GB SSD that'll leave you with around 200GB's left after the windows installation and drive partitions. We don't get a memory card reader like on the Surface, but you can expand your storage with large USB Flash memory stick if needed.
Now this tablet does have an Achilles heel, which is gaming. Since it's an Intel based Windows tablet, it's bundled with the UHD600 graphics chip. While fine for editing photos and video (which can harness the CPU power), you'll struggle to get decent frame rates on any new gaming titles.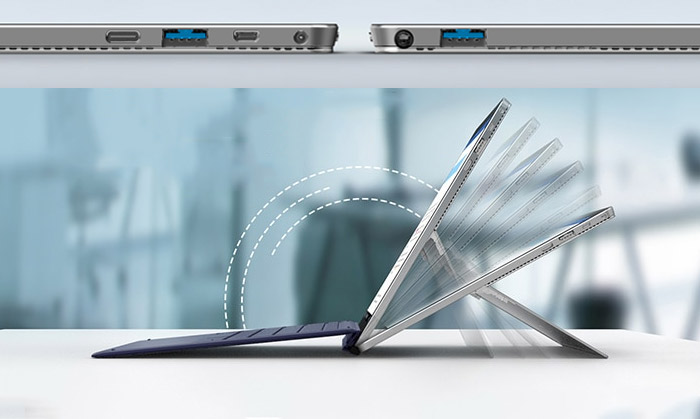 Connectivity
The X6 Pro comes with dual-band AC WiFi which is great news. You can connect to your home or works 5GHz network using the fastest AC connection. We also have Bluetooth 4.0 to connect your headphones, mouse & keyboard if needed.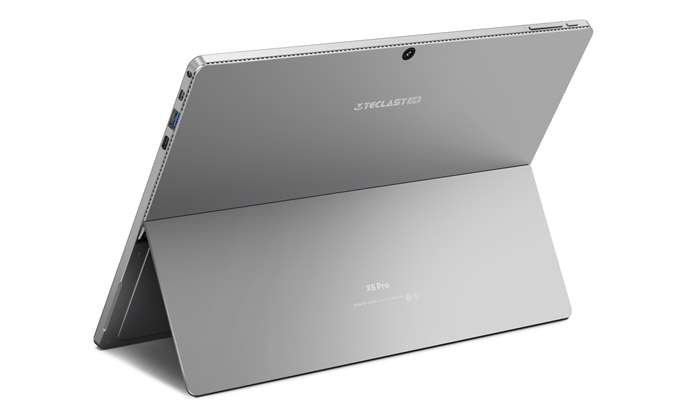 Teclast X6 Pro – The Verdict
Teclast's latest 2-in-1 is shaping up to be a great & affordable tablet that still offers Intel's Core M performance. The 3K display is ultra-sharp and responsive, and the touch sensitive stylus and keyboard will take your productivity to the next level. The downside? You can buy the Tablet on its own, so make sure you check the bundle you're getting before ordering.
Overall though, the X6 Pro is a great all-in-one package for those looking or a Windows productivity tablet.