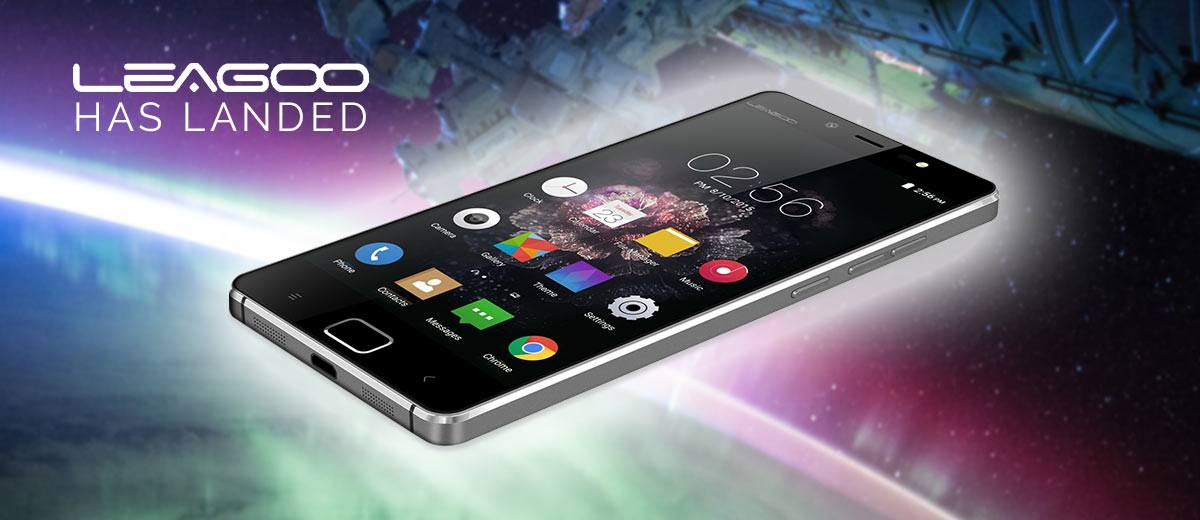 From the moment you open the Leagoo Elite 1 box, you know you're in for a treat
A relatively unknown name in the UK, 'Leagoo' is the smartphone brand name of 'Shenzhen OTEDA Technology Co., Ltd'… which doesn't quite roll off the tongue as easily. This is my first Leagoo phone review so I'm excited to put the device through its paces and see if the Leagoo Elite 1 can compete in the ever-growing Chinese smartphone industry.
The answer is definitely 'YES' the Elite 1 competes and then some more. There's a few niggles which I'll mention below but overall it's stylish and great-performing smartphone, for the price, with the Pro's outweighing the Cons.
I always like to start off my reviews with the Pro's & Con's then move on to a more detailed analysis of the smartphone Design & Screen, Software, Hardware, Speakers, Battery-life, Camera, Connectivity and finishing off with What's in the box.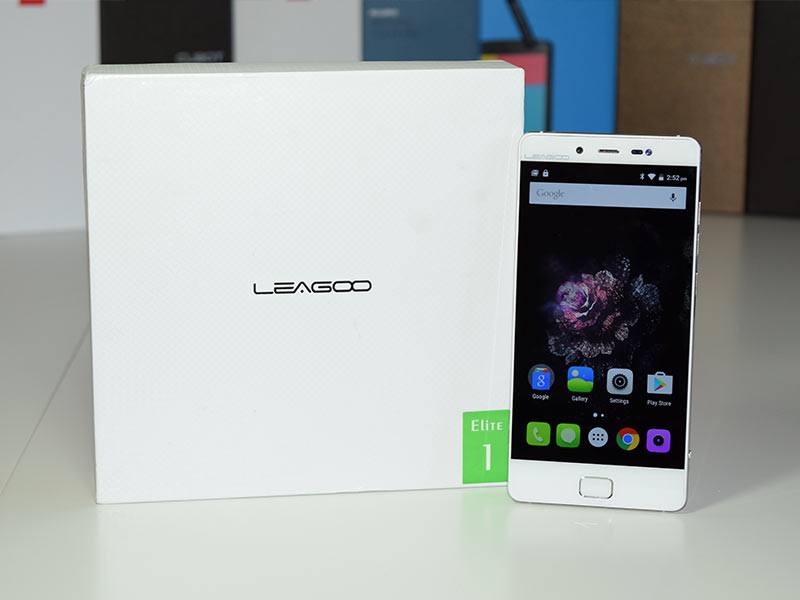 For anyone with style, the Leagoo Elite 1 starts at…  UK : £110 | EU : €140 | US : $154
The Pro's & Con's of the Elite 1 by Leagoo.
[column size=one_half position=first ]
Positives
Crisp & Vibrant Screen
Light-weight
Great Looking
Metal & Glass body
Dual SIM
32GB's of storage!
3GB or RAM
Dedicated Camera Button
Front-facing flash
Notification LED
Low Price
[/column]
[column size=one_half position=last ]
Negatives
Fingerprint reader a little slow
Metal edge picks up fingerprints easily
Gets warm during gaming & charging
No Compass
[/column]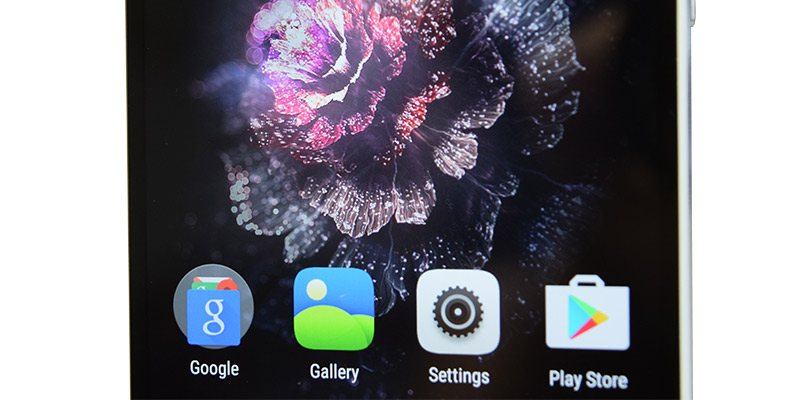 Screen & Design
When first picking up and turning on the Leagoo Elite 1 I was impressed by how premium the phone feels. The back is made of glass and catches the light creating a subtle almost lens flair effect on the phone emanating outwards from the Leagoo logo. Add to this the solid stainless steel frame around the edge and Leagoo has done a great job in the looks department.
The screen is crisp and bright with the 1920×1080 screen performing well from all angles. The Elite 1 also comes with Gorilla Glass 3 which explains why there isn't the usual pre-applied screen protector you normally see on Chinese smartphones. When you turn the screen on you're met with a slight black border which does break the screen edge-to-edge illusion.
The screen sensitivity is good and works with a light touch although I found out that it doesn't respond well when only using your nails.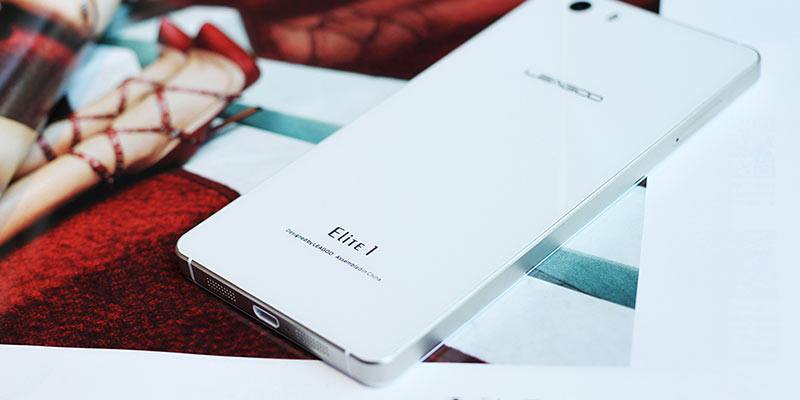 The lock button and volume rocker are all made from stainless steel as well and have a nice firm feel to them. You also get a dedicated camera button on the right-hand side which works really well for landscape photography & also doubles as play/stop button for your music.
A nice touch by Leagoo is adding a white plastic edge to the headphone jack and micro-usb slot which looks great and adds protection. On the front of the Elite 1, you have two backlit buttons and the fingerprint reader (made from sapphire glass) which also doubles as the home button. The LED lights behind the buttons are very dim during the day but show up fine at night.
Overall although the Leagoo Elite 1 is quite thin measuring only 7.5mm and looks great with the design working really well for me. It feels solid without being too heavy and the glass rear is reminiscent of the iPhone 4s, which by the way looked awesome!
Colours Available: Black, White & Gold
Screen Tech Specs: 5 inch, IPS, 1920×1080, 441PPI, Gorilla Glass 3, 3-point Capacitive-touch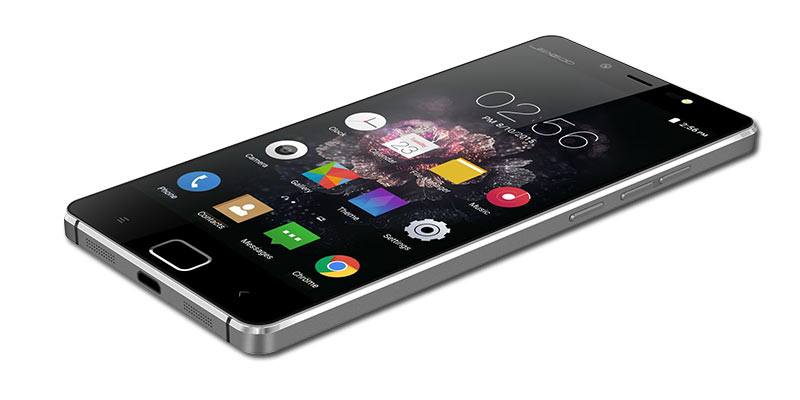 Software
The Elite 1 comes with Leagoo's custom skin, Leagoo 1.1, installed on top Android 5.1 Lollipop. The phone feels very fast and responsive to use with apps downloading and installing from the Play Store in super fast times.
The differences between stock android and Leagoo 1.1 are subtle and don't hinder the phone. As an example if you long-press the home button you're met with Leagoo's custom open apps screen which is actually less complicated and easier to use than stock android.
After turning the Elite 1 on there was an available OS update to address bugs and improve performance dated 19.04.16. It's oo early to say but I hope that Leagoo continues to provide updates, fixes & improvements.
A quick tip: When I first put my 4G SIM into the Elite 1 it only registered as 3G. Holding down the power button and selecting restart fixed this and showed the 4G network.
Registering your fingers to use the fingerprint reader is fast and easy. For me though the finger print reader felt a little slow and on occasion wouldn't register after the phone had been locked for a while. Hopefully, this is something that Leagoo can improve with future updates as the Xfire 2 costs half the price and has a brilliant fingerprint reader.
Overall although not as close to stock android as I like the changes that Leagoo have made are generally good and the phone runs smoothly.
Software: Android 5.1, rooted: NO, Gestures, Air Gestures, App locking, Notification light settings, HotKnot,  tethering, personal hotspot, MiraVision, Fingerprint management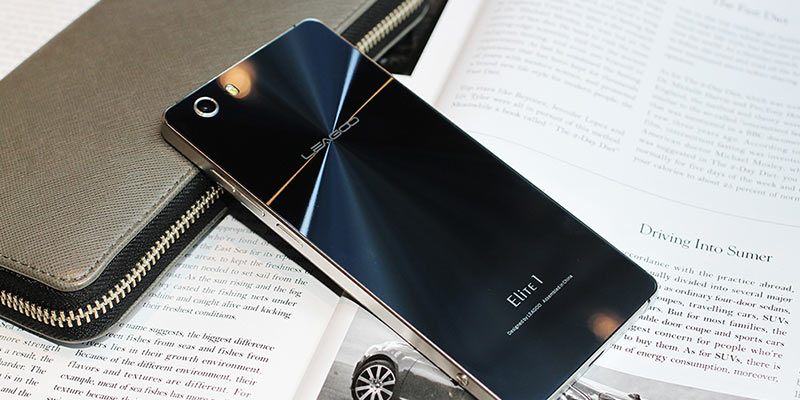 Hardware
I'm really impressed that Leagoo have managed to include 3GB or RAM, an 8-Core CPU & 32GB of fast internal storage whilst keeping the price down. All this adds up to a great experience using the Elite 1 with the phone responding quickly to all tasks.
CPU: Octa-Core 1.3GHz (MT6783)
GPU: ARM Mali-T720
RAM: 3GB
Storage: 32GB (Read Speed: 183MBs | Write Speed: 130MBs)
Expandable: 64GB Max (Takes up 2nd SIM slot)

Performance & Gaming Tests
AnTuTu Benchmark v6

The Leagoo Elite 1 scored: 38892
3D – 5085
UX – 15843
CPU – 12985
RAM – 4979
Geekbench Score:
Single Core Performance: 625
Multi Core Performance: 2879
This puts the Elite 1 just behind the Motorola Nexus 6 and beats the Samsung Galaxy S5 & OnePlus One.
Vellamo Score: 1505
This is just behind the LG Nexus 5 and beats the Asus Zenfone.
Screen Testing:
Whilst running through the AnTuTu screen test I noticed that my Elite 1 has a dead pixel. This is quite difficult to see due to the high-resolution but with a completely white screen, it is noticeable. I'm in the process of contacting Leagoo to find out what their policy is with regards to a dead pixel. I'll update this section when I hear back.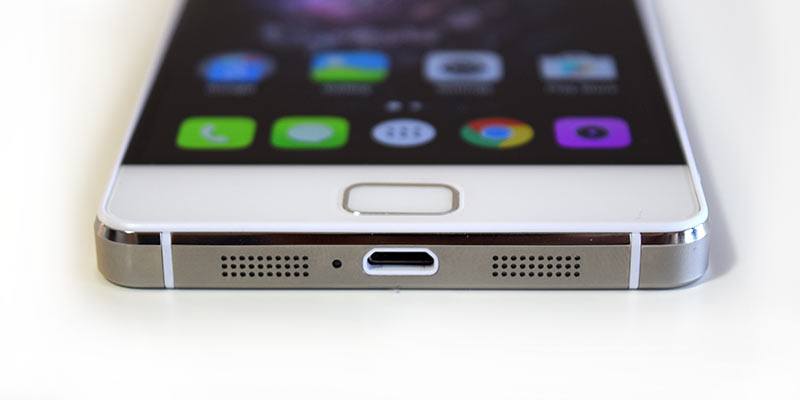 Storage
The Elite 1 comes with 32GBs of fast internal memory that measured a read speed of 183MBs and a write speed of 130MBs. You can also expand this storage by a further 64GB using an external memory card although this does take up the 2nd SIM slot.
Speaker Quality
External
I was quite surprised at the speaker quality which gave an even mix of bass and treble with a decent overall volume level.
Internal
The internal speaker was loud and clear during calling.
Microphone
The microphone picked up sound well with my voice sounding clear during testing.
Battery
The Leagoo Elite 1 features a 2400mAh battery which isn't huge but it around the right size to last for a full day and keep weight down. During testing I've found the phone battery to be decent but it's too early to say at this point. I'm going to spend some more time with the Leagoo Elite 1 and update this section in a few weeks.
GeekBench Battery Score
(Coming soon)
Score:
Time –
100% – 0%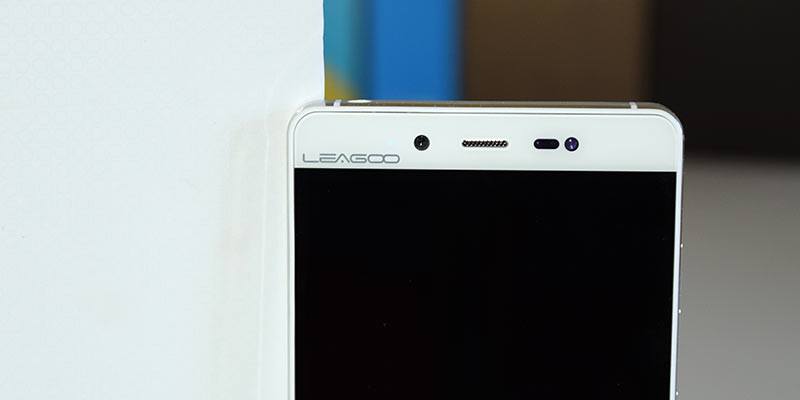 Camera
You can see a few of the test photos from the Leagoo Elite 1 below. I'll be updating this review soon with a full set of test photos and opinions of the both the front & back cameras.
Camera Features: Autofocus, Digital zoom, Smile Detection, Gesture Detection, HDR, Panorama, Scene mode, Self-timer, Touch focus, Beauty mode, Motion Track Mode
[column size=one_half position=first ]
Back Camera:
16MP
Sony IMX214
Dual LED Flash
f2.0
[/column]
[column size=one_half position=last ]
Selfie Camera:
[/column]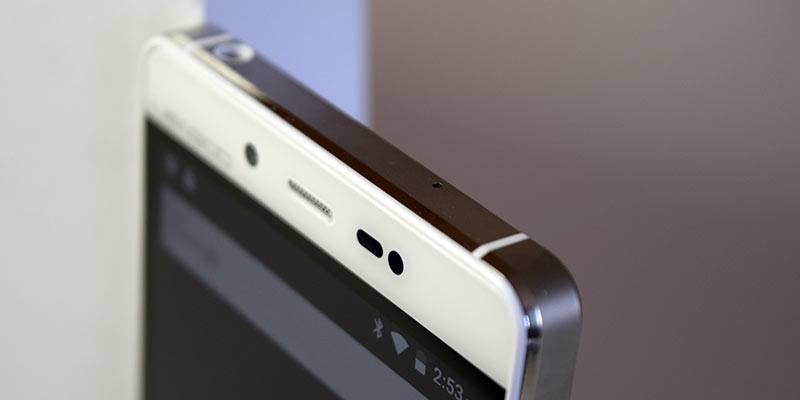 Connectivity
The Leagoo Elite 1 has support for a good range of network frequencies with full UK coverage. The GPS works well picking up the same amount of satellites as my Nexus 5 and being accurate to around 3-4m.
I like that Leagoo have included an OTG cable with the Elite 1 allowing you to connect external USB devices if needed.
Frequencies Supported: –  GSM (2G) 850 / 900 / 1800 / 1900 | WCDMA (3G) 900 / 2100 | LTE (4G) 800 / 1800 / 2100 / 2600
3G: YES
4G: YES (reboot needed after SIM added)
UK Support: YES – all networks (Will a Chinese phone work in the UK?)
Dual SIM: YES
Bluetooth: 4.0
GPS: GPS, A-GPS
Sensors: Accelerometer, Light sensor, Proximity Sensor, Fingerprint Sensor
USB OTG: YES
USB Type: Micro-USB
SIM support: 2 x Micro-SIM
WiFi: 802.11b, 802.11g,  802.11n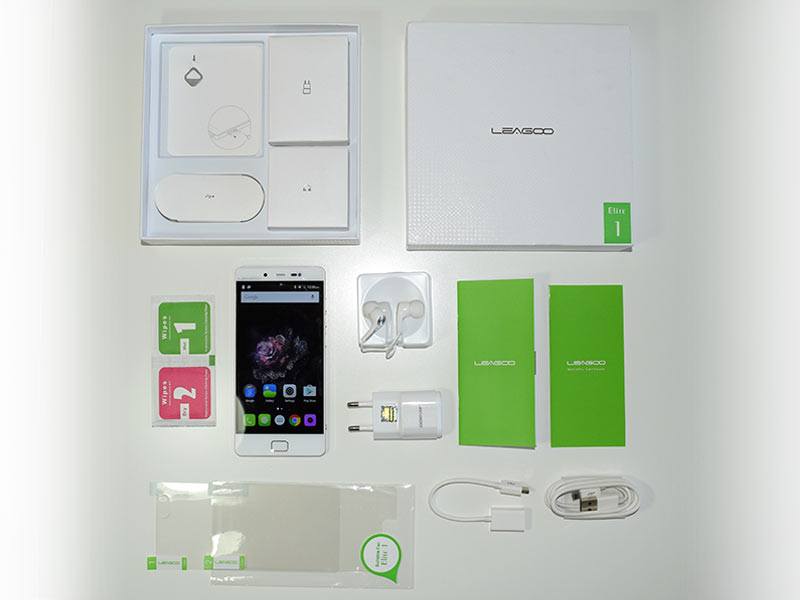 What's in the Elite 1 box?
First off, the Leagoo Elite 1 box is really nicely presented. Inside you get:
OTG Cable
Quick start guide
Connectivity guide
SIM Pin
2 x Screen protector
Screen wipes
USB Cable
2 Pin Plug
Headphones with microphone (cheap & muffled)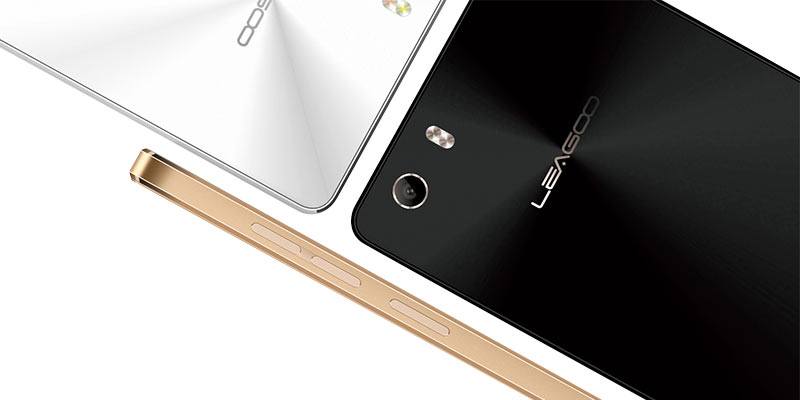 Has the Leagoo Elite 1 tickled your tech-buds?
Well if it hasn't then there's no hope for you, just kidding. If you managed to read all the way to this point then congrats to you and I'm sure you know that I'm impressed with the Elite 1. Just the specs alone when compared to the selling price make this a worthwhile buy.
If you're looking for a stylish smartphone that has an okay camera and fast performance for half the price of what a big brand would charge then look no further as the Leagoo Elite 1 delivers and delivers well.
Join the conversation
If you've got any questions, tips or tricks to do with the Leagoo Elite 1 then comment below.