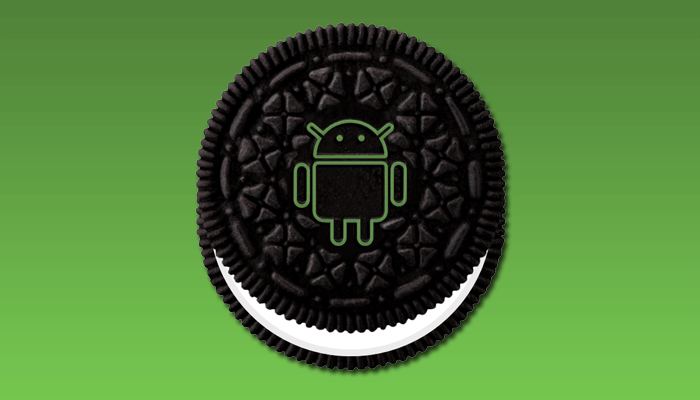 Why the heck are budget smartphones still stuck on Android 7 Nougat?
It's more than frustrating when you want to buy a budget smartphone in 2018 only to find out that it's still running on Android 7. C'mon guys, Android 7 Nougat was released in March 2016…
Update: Android 9 Pie was released in November 2018. You should check out the budget smartphones Android 9 Pie here.
Heck Android 8 Oreo has been available since March 2017… and first released into the wild in October 2017 with the Google Pixel 2.
That's plenty of time for smartphone manufacturers to give their dev teams a kick up the… and start releasing smartphones pre-installed with Android 8 Oreo.
Well, all is not lost. A few manufacturers have now pulled their fingers of out their… and have either updated their phones with Oreo, or are releasing with it pre-installed… a few mentioned are mere weeks away…
So here they are… budget Android Smartphones running (or very soon guaranteed to be running) Android 8 Oreo that you can get your grubby hands-on right now!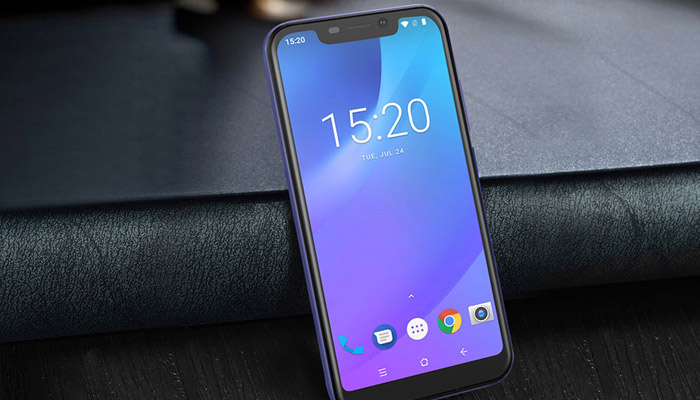 Blackview A30
The Blackview A30 is their latest budget smartphone released and comes a beautiful large display. Priced well under the £100 mark, the A30 offers us Android 8.1 in for the form of Oreo – Go Edition.
This streamlined edition of Android is designed to let the A30 run smoothly with less powerful hardware. A couple of drawbacks are the small 2500mAh battery, lack of fast charge and no 4G support.
This aside, and it's a great little smartphone that offers a lot for it's tiny asking price. 2GB of RAM, 16GB's storage (expandable to 32GB) and a Sony rear dual camera setup.
Check out our Blackview A30 Review for more details.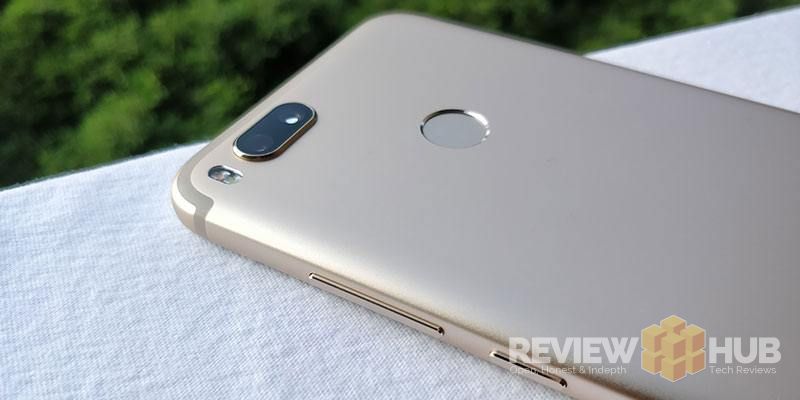 Xiaomi Mi A1
Update: While the Mi A1 might not be the newest kid on the block, it's now better value than ever before.
We love the Xiaomi Mi A1. It's the first Xiaomi smartphone to feature a completely stock Android operating system which just happens to also give it excellent performance.
It runs stock Android 7 out of the box, but you can now update it to Android 8 Oreo once connected to WiFi. If regular security updates are a priority for you, then the Mi A1 should be on your list.
Related: Best Xiaomi Smartphones 2018 and Best Xiaomi Gadgets – 2018
You can check out our hands-on Xiaomi Mi A1 Review or see the latest Mi A1 deals below. The price has dropped a lot recently, making the 32GB model a bargain.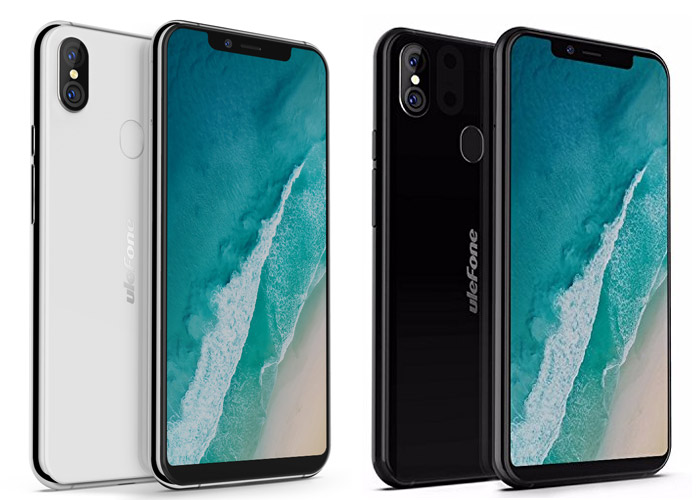 Ulefone X
Just sneaking its way into the budget Android 8 list is the Ulefone X. You can grab it online for as little as £130 / €140, which, for an iPhone X clone is a steal. You'll always pay a little more on Amazon, but you'll get a much faster delivery time.
It features a 5.85 inch, 1512×720 resolution display making it HD+. All four corners of the display have a soft curve to them and it comes in 9.1mm thick.
When it comes to performance, the Ulefone X has 4GB's of RAM, uses the Helio P23 8-core processor and is backed up by a healthy 64GB's of storage with the option to add a Micro-SD card. While it is a dual-SIM smartphone, adding extra storage via a Micro-SD card will use up the 2nd SIM slot.
The Ulefone X also scores high on build quality with a solid aluminium frame and a curved piece of glass covering the 3300mAh battery. While not everyone is a fan of the glass-sandwich design, it certainly does feel premium in your hand.
The real icing on the cake is that it features Face-ID unlock and Wireless Qi charging built-in! Finally, it comes with Android 8.1 pre-installed out of the box.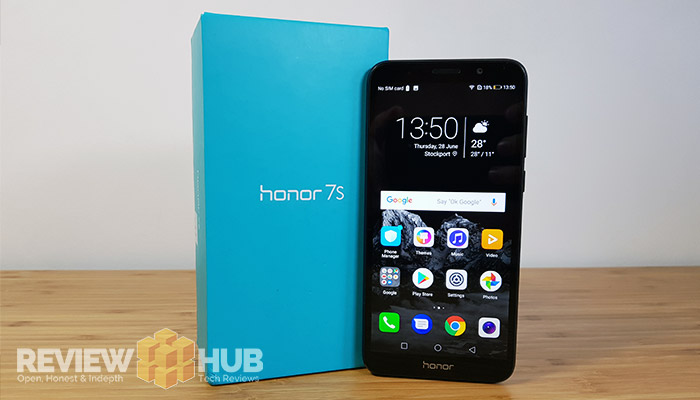 Huawei Honor 7S
We got hands-on with the budget Huawei Honor 7S recently which comes with Android 8 and the latest security updates.
While it suffered a little in the performance department, it made up for it with excellent build quality, clear call quality, good display and a dedicated SD card slot to expand the 16GB's.
The main pro of course has to be that the Honor 7S sells for as little as £80 online via import.
Check out our full hands-on Huawei Honor 7S review for full details.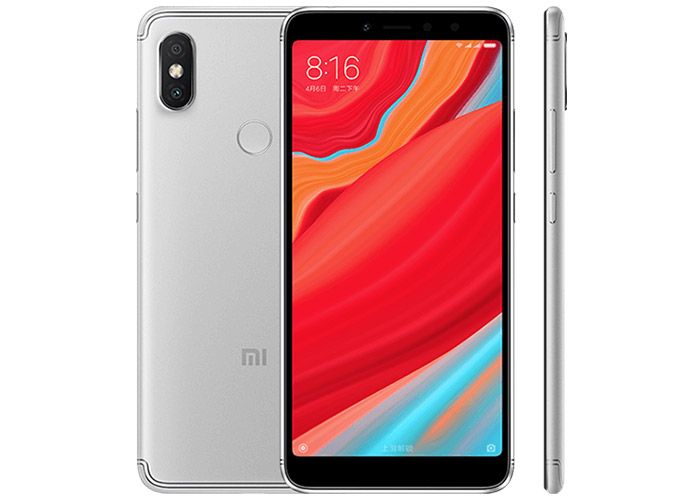 Xiaomi Redmi 2S
The Xiaomi Redmi 2S is one of the more expensive budget options in this list and that's because it has just been released. If you can wait for 3-6 months, you're likely to see at least a 20-30% price drop.
Whereas the Mi A1 listed above uses a classic 16:9 ratio, the Redmi 2S uses the sleeker, more palm-friendly 2:1 (18:1) aspect ratio making it taller and slimmer. It's 5.99″ HD display is bright and also offers excellent viewing angles.
MediaTek has been ditched for the performance-ready Qualcomm Snapdragon 625 processor coupled with 3GB's of RAM and 64GB's of storage. It's slim at 8.1mm and also very pocket-friendly weighing in at only 165 grams.
For those of you that appreciate dual-SIM functionality, the Redmi S2 comes with 2x SIM slots with a separate dedicated Micro-SD card slot.
Finally, you guessed it, it comes with Android 8 out of the box and uses Xiaomi's MIUI 9 overlay for customisation.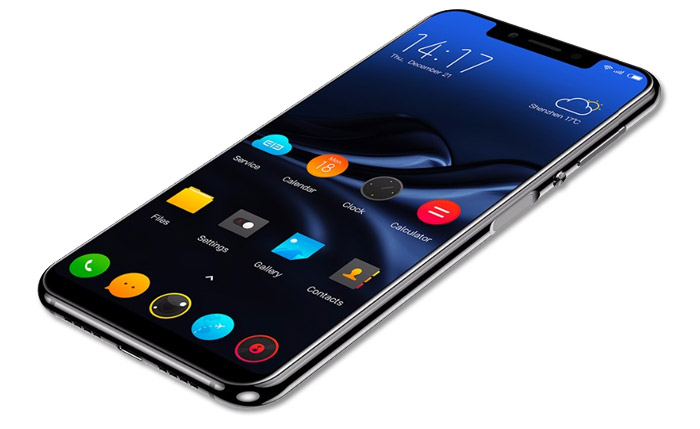 Elephone A4
If you're looking for a phone with Android 8.1 and a large premium notch-wielding 5.85″ display… Then the super-budget Elephone A4 could be for you.
You can get your hands on one for around £100 / €120 and it features 3GB's of RAM and 16GB's of storage as standard. We don't find one of MediaTek's faster Helio processors, instead it opts for the lower-powered MT6739 which has 4 cores at 1.5GHz.
Since that beautiful notch display covers so much of the phone, they've moved the fingerprint reader to the side where we also find a shutter button for the 13MP camera.
We don't find a dual-camera setup, but more often than not with budget smartphones; one lens trumps two. Battery-wise we have a fast-charge ready 3000mAh battery that helps to keep the phone fairly lightweight at 189 grams (glass-sandwich design considered).
Where the Elephone A4 really shines is in its construction. It uses a glass sandwich design with a polished metal curved frame. It's punching well above its weight design-wise and reminds me a lot of the UHANS MX but with the much-needed 4G capabilities.
Overall, the Elephone A4 is one sexy smartphone that's an absolute bargain!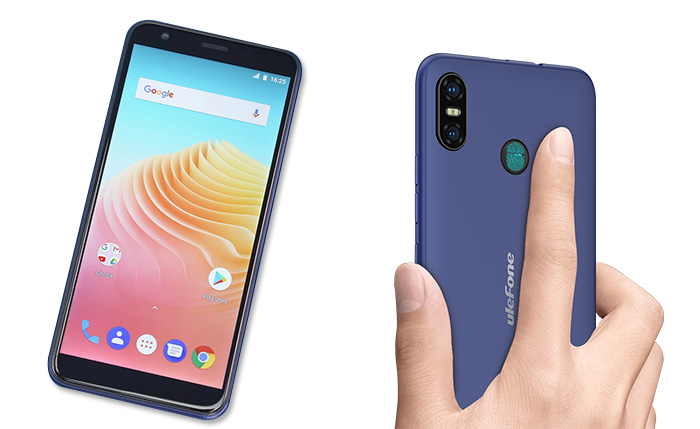 Ulefone S9 Pro
The lowest priced smartphone is the Ulefone S9 Pro. Not to be mistaken with Samsung's similarly named phone, the Ulefone S9 Pro is all about the budget!
For as little as £70 / €80, you have yourself a quad-core smartphone with dual-cameras, 2GB of RAM + 16GB's of storage that's running Android 8.1 Oreo right out of the box.
While its display doesn't have the 'wow' factor of the X or A4 above, you can save yourself a big chunk by going without 2018's notch trend.
On the rear, you'll find the dual-lens camera (13MP + 4MP) setup, a fingerprint reader and a removable textured plastic battery cover. At 3300mAh, it also inches ahead of the A4 when it comes to battery life.
It another great Android 8.1 budget smartphone option, that bucks the notch display and passes the savings onto you.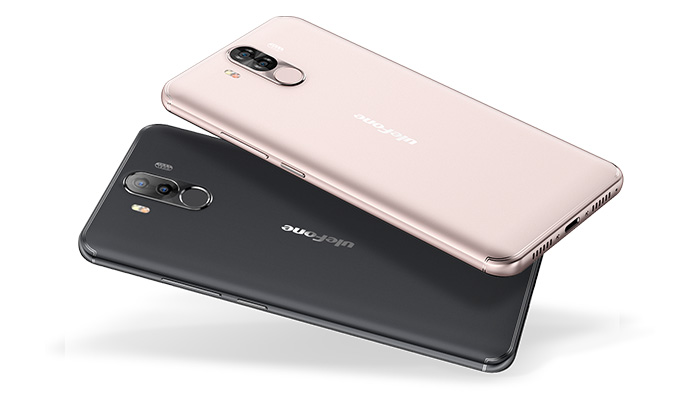 Ulefone Power 3S
If battery life is one of your main concerns, then Ulefone Power 3S might be just the phone for you.
If you're willing to give up on having a lightweight smartphone, the Power 3S has it all. A full HD 18:9 display, slim bezels, Gorilla Glass 4, Helio P23 power efficient processing chip and a huge 6350mAh battery.
Latest Ulefone Smartphone Reviews
But… there's always a but… The Ulefone Power 3S actually ships with Android 7.1. The Android Oreo update is very close though. Promise :D
We know that Ulefone has the Power 3S Oreo upgrade working right now but we're still waiting for them iron out the final bugs before releasing it as an OTA update.
It's likely to be released very very soon.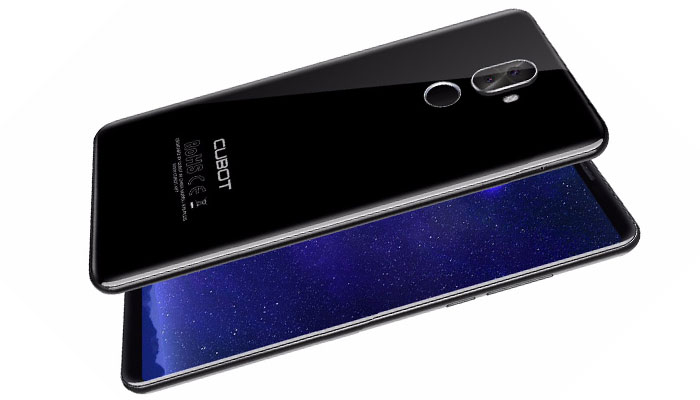 Cubot X18 Plus
The Cubot team's latest smartphone is the X18 Plus. The release of this phone was delayed so that it can be released pre-installed with Android 8 Oreo. Plus the original specs were very underwhelming and have thankfully been revised.
Related: What's the best Cubot Smartphone?
Featuring a 6 inch 18:9 full HD display, the X18 Plus ticks the right boxes in the design department. There's nothing special about this smartphone, but you can expect it to be a reliable runner with a long battery life.
Check out our Cubot X18 Plus first look here.
Whether you'll want to grab the X18 Plus will come down to price.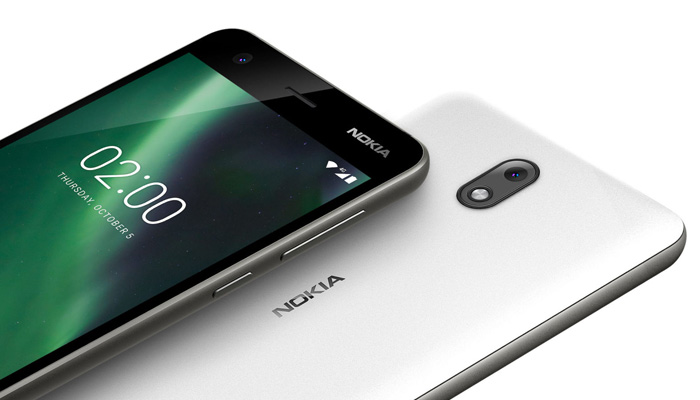 Nokia 2
Wait… what? When did Nokia start selling smartphone again?
The budget Nokia 2 is one of the best looking budget smartphones. While the camera and performance are on the low-end it uses a premium design combined with a large battery and bright HD Sharp manufactured display.
The Nokia 2, like the Xiaomi Mi A1 above, is also part of the Google One program. Through this, it receives monthly security updates and guaranteed Android OS updates.
Since the Nokia 2 is in the super-budget category it won't be getting Android 8.0 and will be jumping straight to Android 8.1. Nokia also guarantees regular updates for 2 years.
Not quite budget, but the Nokia 5 has already received the Android Oreo update. A sign of good things to come for the 2.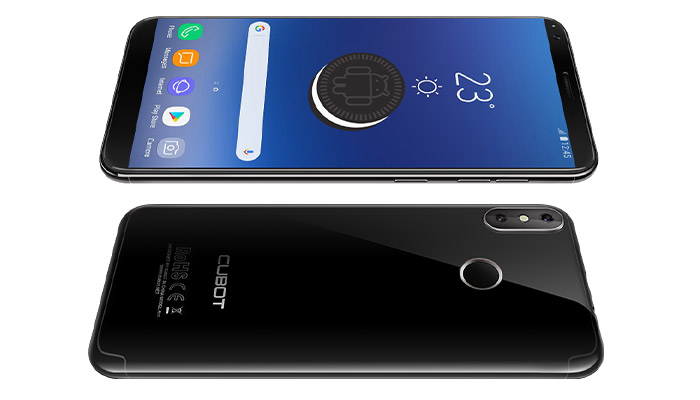 Cubot R11
Cubot latest budget smartphone is soon be released. While the specs may be on the light side, its set to be released with Android 8 Oreo pre-installed.
You can find out more details on the Cubot R11 here.
While the availability of budget smartphones with Android 8 Oreo is thin at the moment, it's likely to explode over the next few months. But with Android 9 or codenamed Android 'P' only around the corner… the scenario is likely to repeat…
Missed your favourite budget smartphone running Android Oreo? let me know in the comments below.